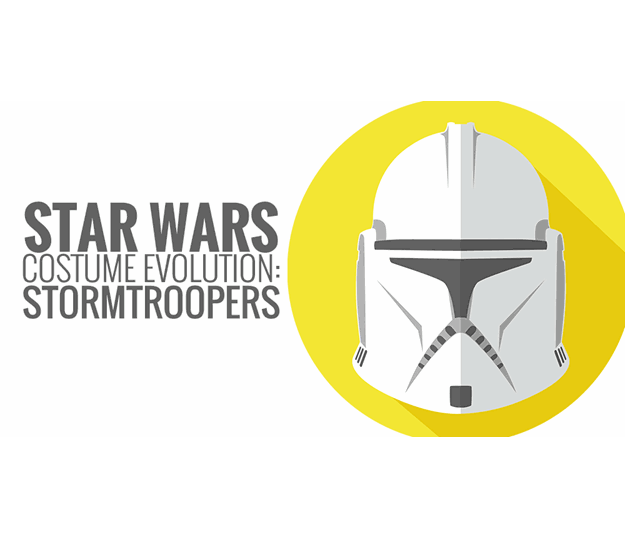 When George Lucas concieved of Star Wars, he created an industry - costumes and animatronics, special effects and digital sound, you name it! Many of the things we take for granted in movies today exists because of Lucas, LucasArts, Skywalker Sound, and Industrial Light & Magic. Nobody does iconic looks like George Lucas and his creative team, and next to Darth Vader himself, the Stormtroopers have some of the most noticeable and recognizable costumes in the Star Wars universe.
While the Stormtrooper and clone trooper armors haven't changed much in their look since the Clone Wars, their helmets have undergone the most drastic changes and had the most amazing variations throughout their use. From the onset of the Clone Wars to 2015's Episode VII: The Force Awakens, check out how the Stormtrooper costume has changed in it's nearly 50-year history!
[Click for a larger image}
Embed This Image On Your Site:
What did you think? Find something you haven't seen before? Excited for the new movies? Drop a comment with which helmet you liked better. We hope you found some inspriation for your next outing as a Stormtrooper. Should you and your friends want to gear up for Halloween in a Stormtrooper costume, or maybe feel nostalgic in Clone Trooper costumes, you can find them all in our shop. May the Force be with you!
Design Credit: Brady Johnson