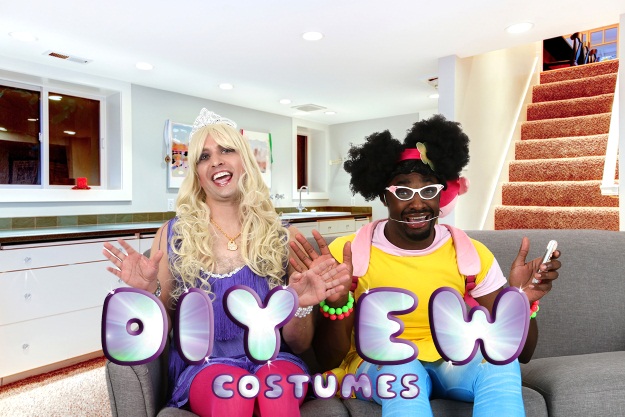 If you're a big fan of Jimmy Fallon's music video "Ew!" then you're gonna freakin' flip, like, SERIOUSLY freaking flip. Why? We put together a totally perfect DIY costume tutorial for those of you looking to channel the "ladies" of Ew! this year. The viral vid starring Jimmy Fallon and Will.I.Am currently boasts over 12 million views, and even snagged spot number 26 on the Billboard Hot 100. Pop culture phenomenon + cross-dressing males + totally catchy catchphrases = 2014 Halloween costume domination!
The Jimmy Fallon Ew! Video That Started It All
Click play and jam out while we show you how to put these two hilarious costumes together!
DIY Sara Costume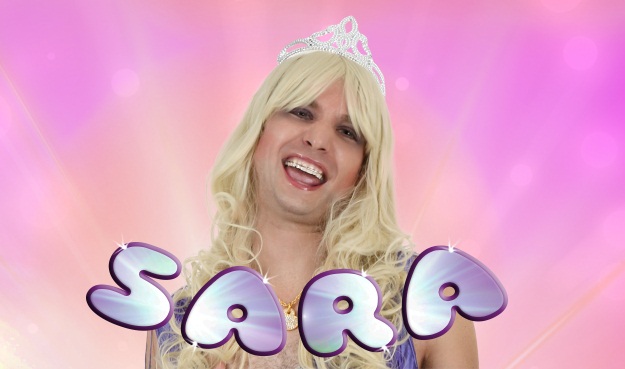 Jimmy Fallon's Sara character is the sassy gal that started it all. Her purple dress, braces, and tiara are anything but basically basic! The only thing Sara might not approve of? We had our model wear a pair of impleggies...ew!
Products Used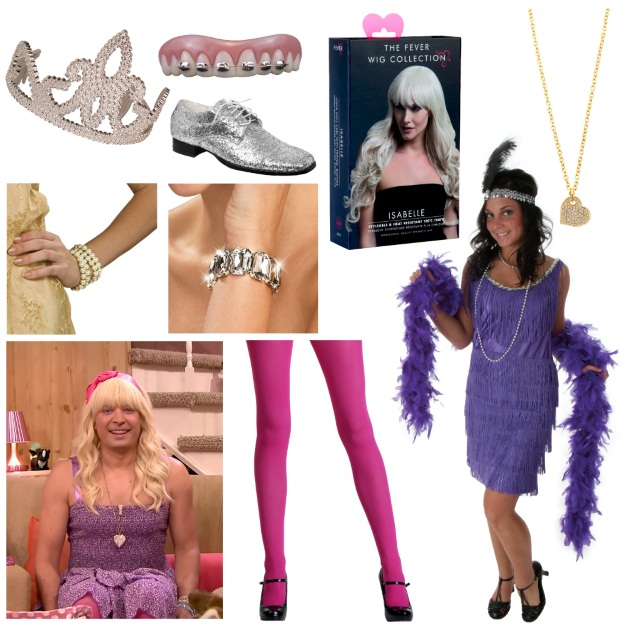 Purple Dress Fuchsia Tights Blonde Wig
The Final Look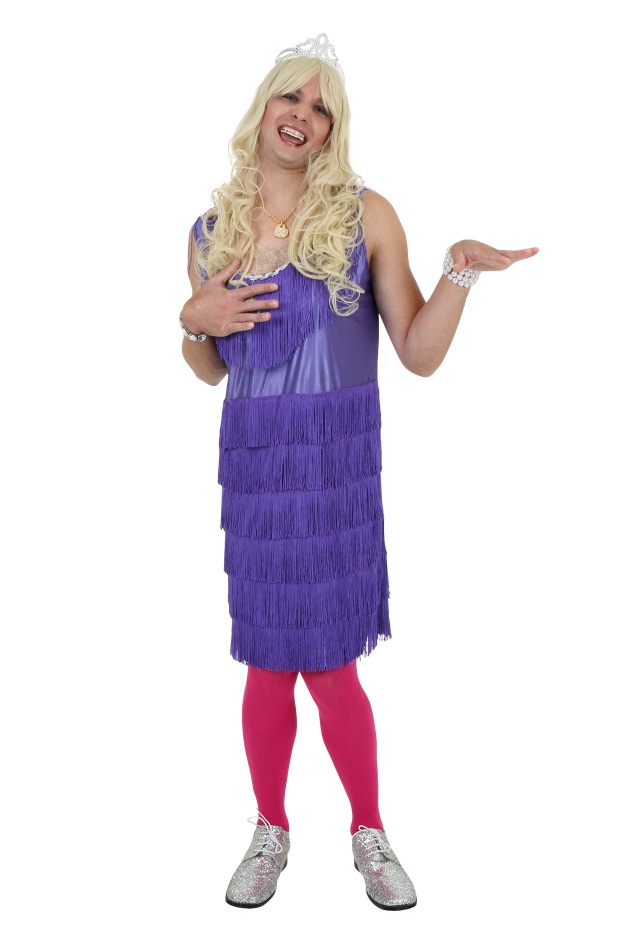 Look at look at this. We picked this pose since we know Sara hates duck lips - ew, ew!
DIY Mir.I.Am Costume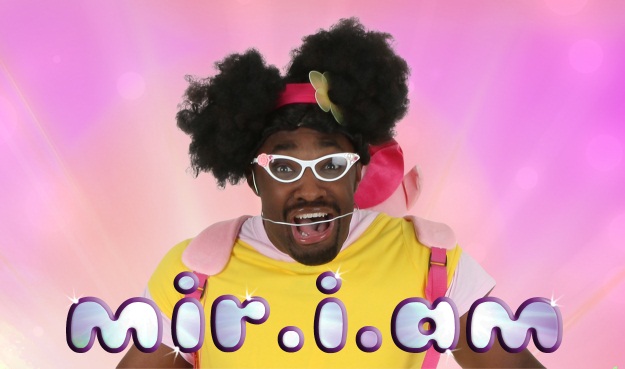 Mir.I.Am is Sara's fashionable BFF. She's in the know when it comes to all the latest gossip, like which girls have silicone butts! Ew! A fuzzy pink backpack, girly glasses, and a DIY dental appliance made from floral wire make this costume OM-effin-CUTE.
Products Used
Pink Care Bear Backpack Purple Shoes
Pink Cat Eye Glasses Pink Bead Bracelet Green Bead Bracelet
The Final Look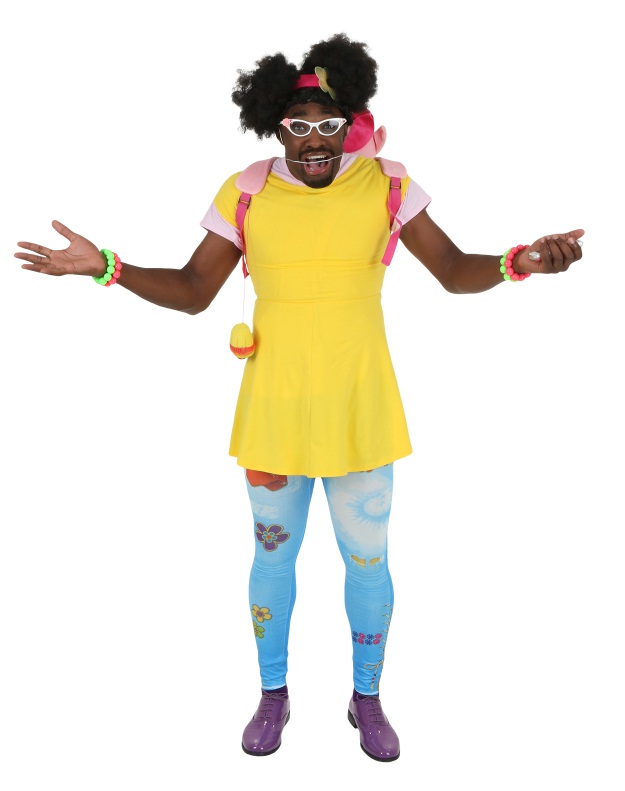 This costume will have girls and guys alike asking, "where'd she get that outfit?"
Halloween Costume for Two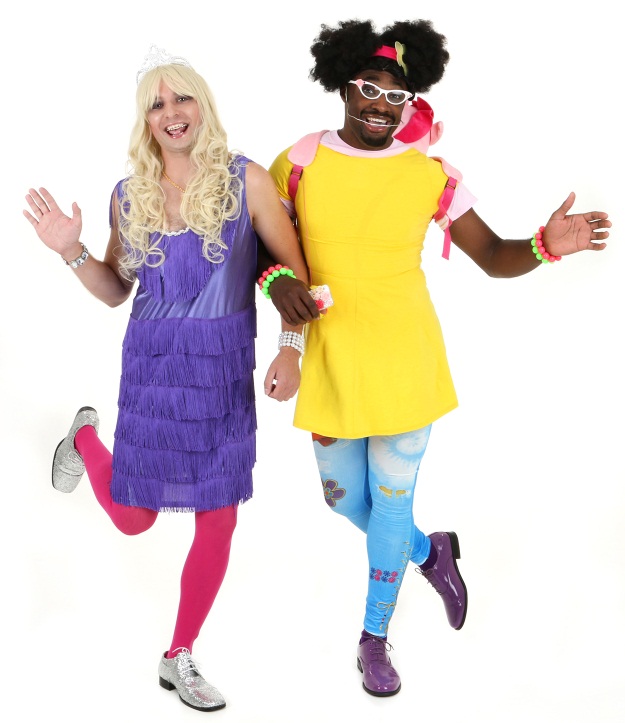 SURE you can dress as Jimmy Fallon's character and win Halloween all on your own. SURE you can dress as Will.I.Am's character and sweep costume contests everywhere. But why fly solo when you have an excuse to grab your best bro and try this theme together!? These costumes even give you the perfect get-out-of-jail-free card to go around your Halloween party pointing out which costumes you think are awesome, and which ones are EW!
Selfie Time
One of our favorite parts of the music video is when Sara and Mir.I.Am have quality selfie time in a photo booth. It's a pretty safe bet that you, too, will encounter a photo booth at your costume bash, so here's some selfie inspiration for you. Just remember- NO DUCK FACES. EW!