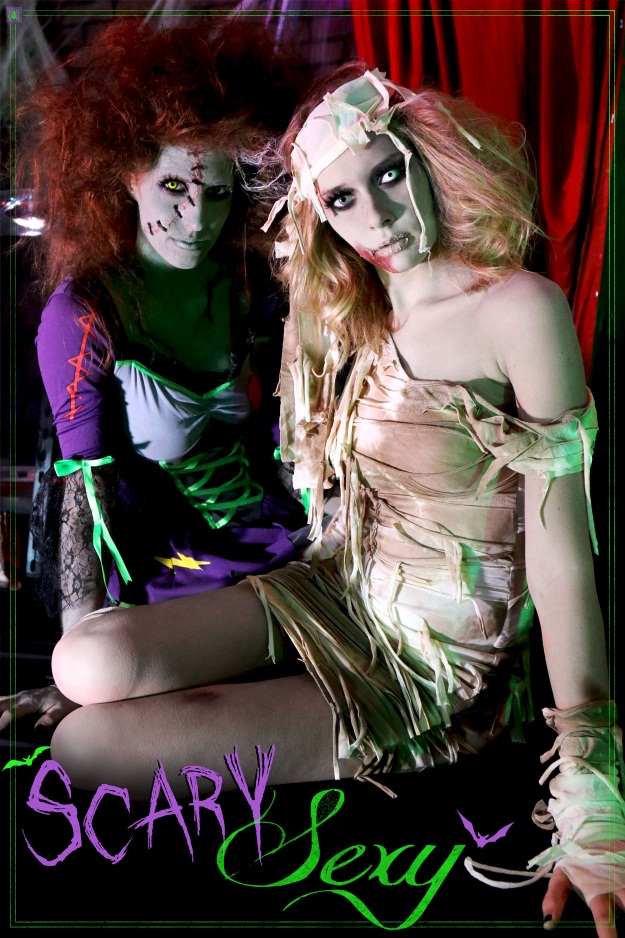 Let's all stop and take a moment to remember what Halloween is really about: the scary stuff. Between pop culture cosplay at comic book conventions and bent iPhones running wild, it's easy to forget that Halloween is most well-known for being focused all things horror. We decided to go back to the roots of the holiday and put together this awesomely spooky - but still horribly sexy! – editorial featuring some lovely ladies straight out of a mad scientist's laboratory. Don't be afraid to venture through these sexy scary costumes and take a look … if you dare.
Sexy Mummy Monster Costume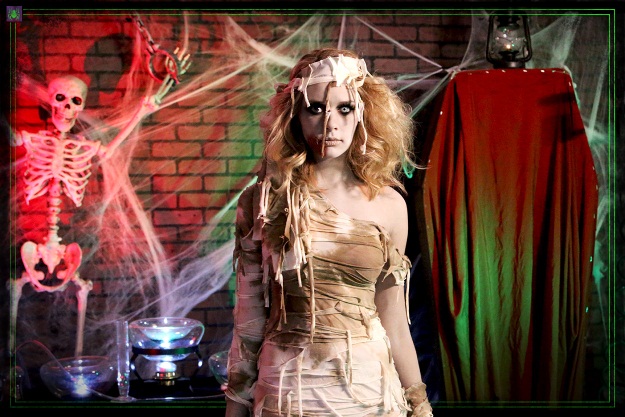 This mummy monster is our first sexy scary Halloween costume look. Her tattered costume comes out of the package with that perfect "buried-in" effect. We used this makeup look as inspiration and recreated the decaying wound on her face, as well as a stunning smoky eye look. Even more stunning about those eyes? That one whiteout contact lens! Using just half of a pair of contacts is a simple way to get people to look twice at you and your costume. We also added some extra bruises and wounds on her legs, shoulders, and arms. Lastly, we ratted this mummy's hair out in lieu of a wig.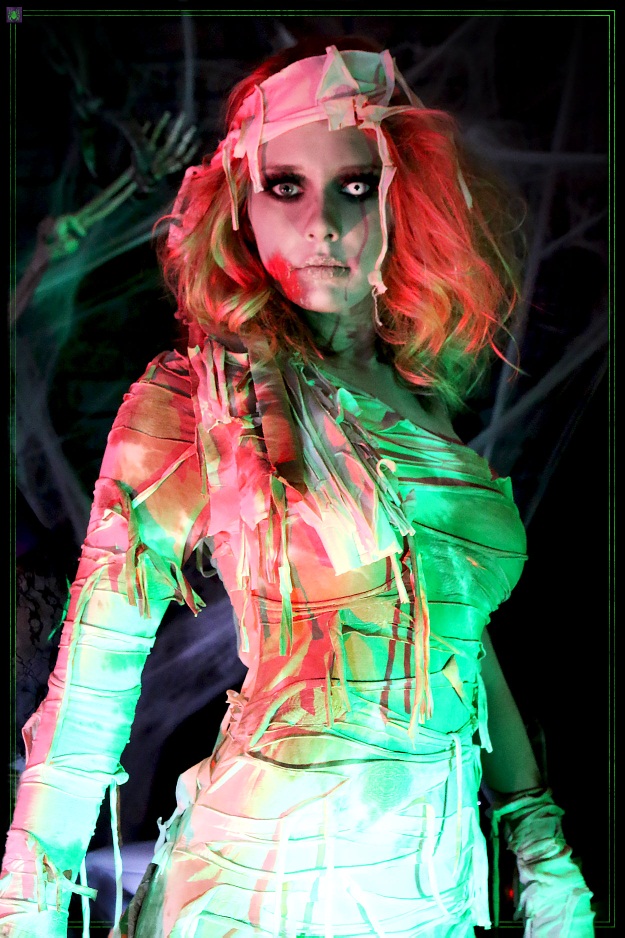 Sexy Frankenstein Monster Costume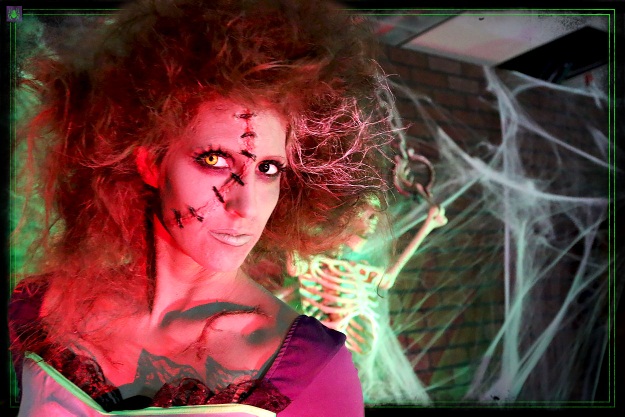 When we saw this makeup look online, we just knew we had to try it for ourselves. What a cutie! We used our green face paint, along with some liquid latex and "extra flesh" from this Special Effects makeup kit. Need some more instruction on how to recreate the effect of stitched up skin? This YouTube video shows a tutorial using string and spirit gum. Here again, we only used one contact for this look and it adds a great inhuman quality to this reanimated beauty.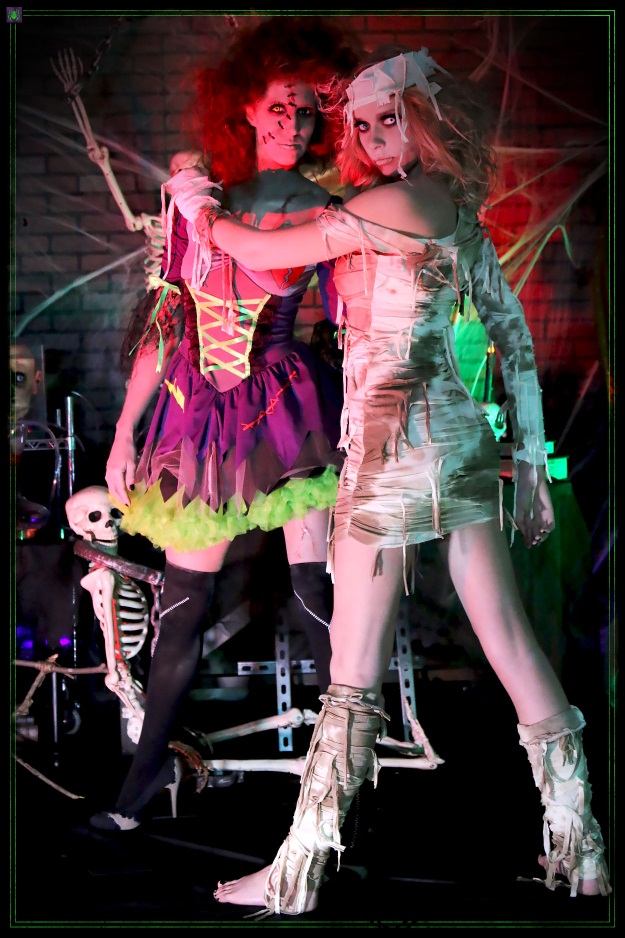 Products Used
Green Petticoat Green Face Paint Fake Blood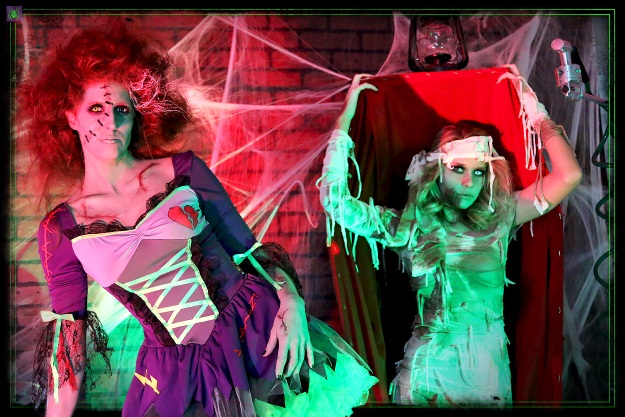 Love that Bride of Frankenstein hair? That's all natural, baby! Just rat-rat-rat to your heart's content until your hair stands up all on its own. Use some white hairspray or the bottle of hair-white that comes with the special effects makeup kit we mentioned above. That signature hair streak will definitely help you scare the living daylights out of anyone who crosses your path.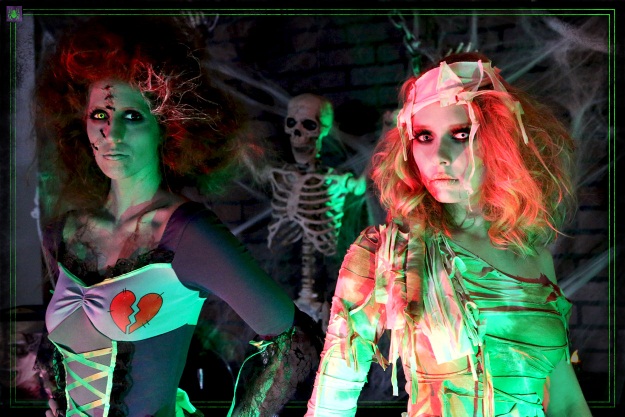 Sexy Mad Scientist Costume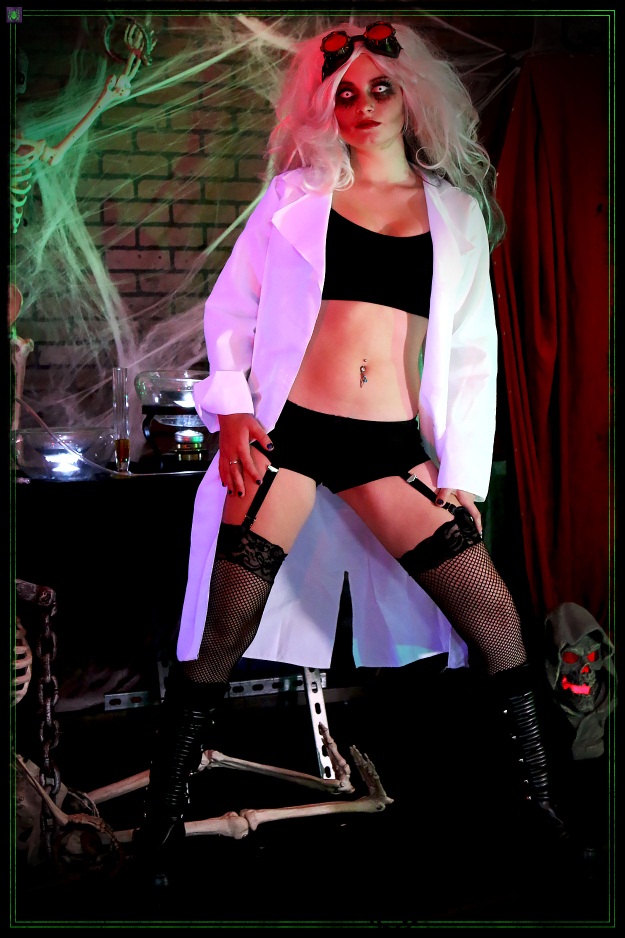 What's an evil laboratory without its mad scientist? This sexy doctor costume is super simple to put together but it has such an awesome result. The top is just a black sports bra, and everything else is listed below. The killer piece in this ensemble, though, is that wig! We used this grey and white two-toned wig and attacked it with a backcomb. The makeup consists of smoky eyes, a full set of whiteout contacts this time, and some drawn-in veins coming out from the bottom lash lines. (Use a small makeup brush loaded up with black face paint to draw these in.)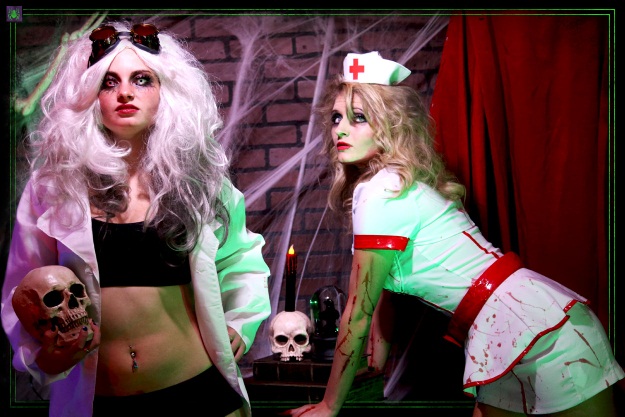 Products Used
Lab Coat Goggles Boots Grey Wig
Garter Boy Shorts Lace Top Fishnets
Sexy Scary Nurse Costume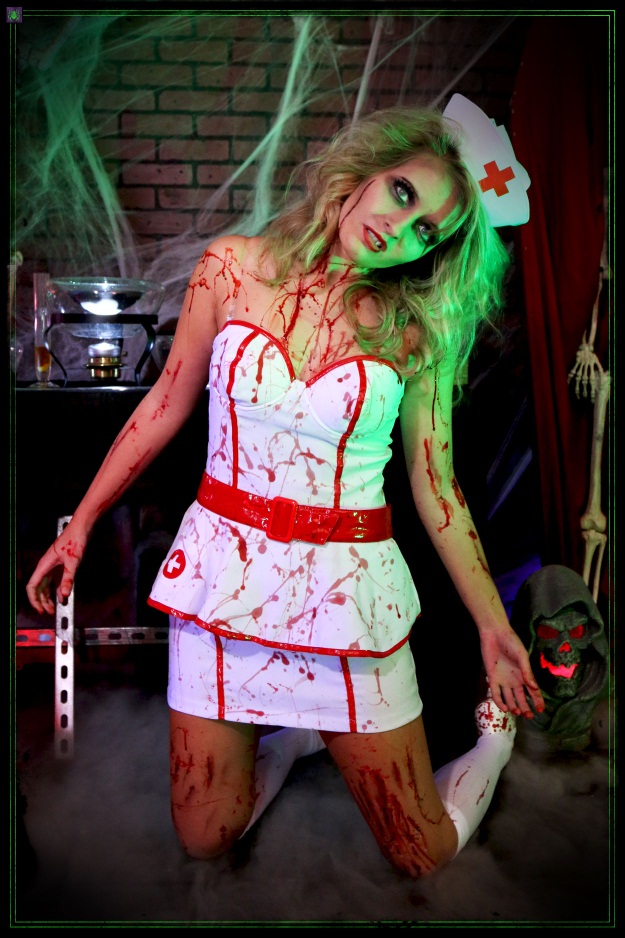 Ah, a quintessential sexy Halloween costume – the scantily clad nurse. What is it about a lady in uniform that drives everyone wild? Clearly, it drove the mad scientist to fits, because this sexy nurse looks like she's seen better days.
Okay, so for this costume – it doesn't come covered in blood. The good news is that it's pretty easy (and fun) to fix that. We have a great product aptly named "Gallon of Blood" – just take that and do your best Jackson Pollock impression on the nurse uniform. After that, ditch the jacket and splatter some blood all over your whole body. Your sexy scary nurse costume is now ready for a terrifying night of horror.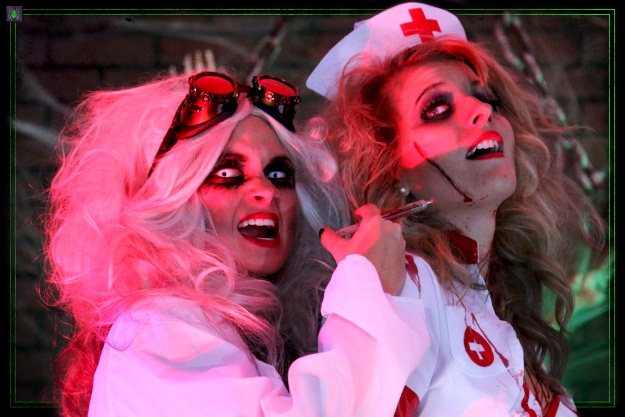 Products Used
Nurse Costume Bloody Stockings
More Sexy Scary Makeup Inspiration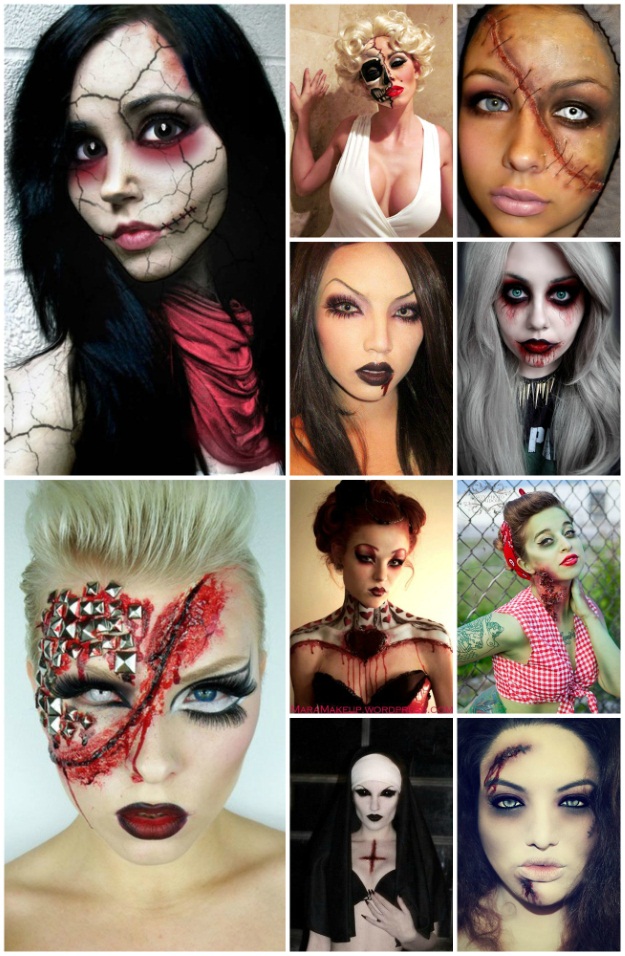 Here are some looks that we found on Pinterest that completely fit into our sexy scary Halloween costumes vibe. Which is your favorite? Have we totally missed a costume theme that's your favorite? Do you have any other ideas for a setting that would be awesome for some creepy cute images? Let us know in the comments! Please share a pic if you dress as anything like this, we'd love to see it!