"Sin City is where you go in with your eyes open, or you don't come out at all." - Johnny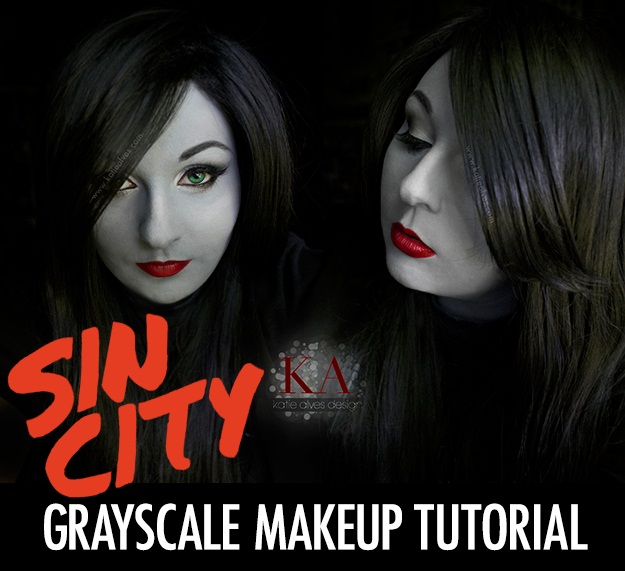 Are you ready to take a trip back to the old days, the all-or-nothing days? Just like Marv said in Sin City, they're back! We haven't stepped foot in Sin City since the first movie released back in 2005, but we're itching to go back this Friday when Sin City: A Dame to Kill For hits theaters.
Sin City's style is unmatched when it comes to the use of greyscale. It's not the first grayscale movie to use splashes of color here and there, but there is something about the way Sin City pulls it off that works on a whole 'nother level. Maybe it's the use of lines and shadow, or maybe it's the snappy dialogue, but either way, we can't wait to scope out A Dame to Kill For.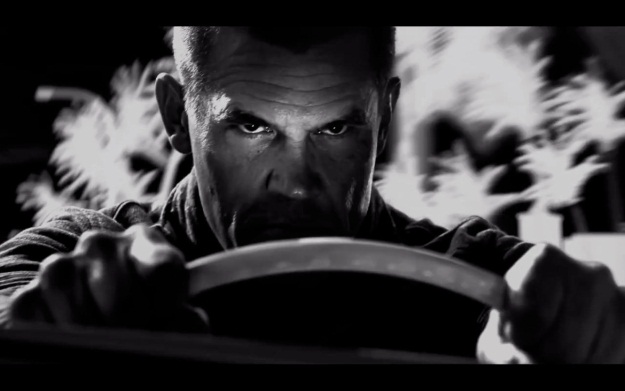 We thought it would be cool to emulate the style of the new movie with a Sin City makeup tutorial, so we called in our friend (and expert makeup artist) Katie Alves to give us a hand. You might be thinking, "pshh, how hard can it be to do gray makeup?" But do not be deceived, friends, for a good grayscale makeup requires a keen eye, perfect blending, and an understanding of how light reflects off features of your face. Katie will show us how it's done.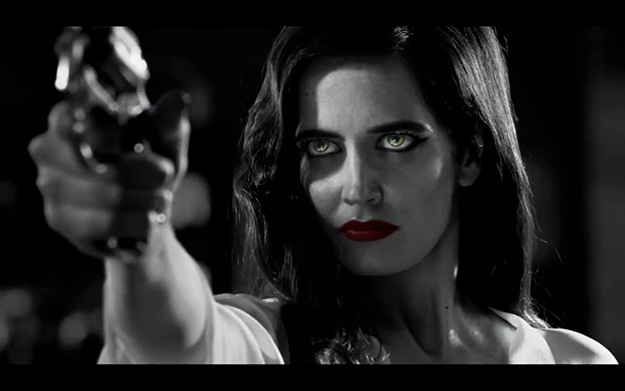 Greyscale Makeup Tutorial Video
So, to borrow lines from our deceased friend Jackie Boy, "you want to see it? You wanna see what we got?"
Supplies Needed for Greyscale Makeup
Q-tips
Sugarpill pressed eyeshadow in Tako
Star Crushed Minerals eyeshadow in Shooting Star
Lotus Noir Lime Crime eye shadow
Black eyeliner by Physicians Formula
Falsies Mascara by Maybelline
Black Bean jumbo pencil by Nyx
Nyx lipliner pencil in 813 Plush Red
Revlon Colorstay Liquid Lipstick in Top Tomato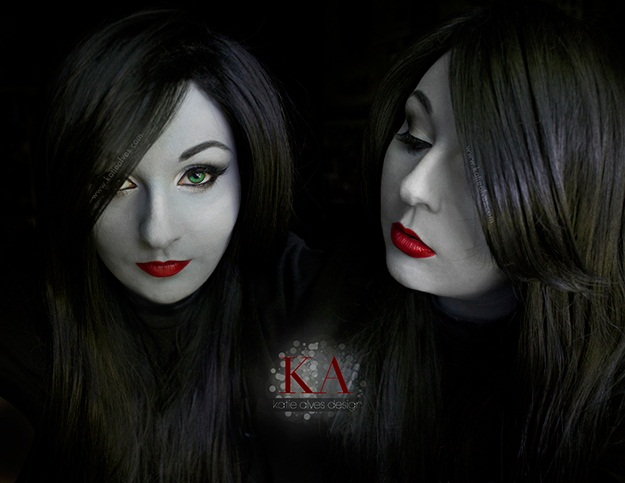 Katie really brought the look of Sin City to life and we can't thank her enough for this amazing tutorial. To take the grayscale makeup look a step further, go for broke and replicate the elegant but powerful look of Ava Lord. To complete her style, grab these other accessories:
Just be careful, or you'll end up asking favors from Herr Wallenquist. He's uglier than Marv!