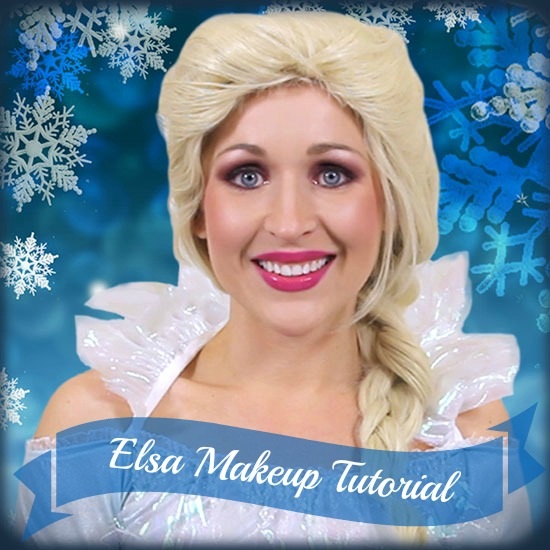 Do you want to build a snowman? Or, should we say, do you want to dress the part of Elsa from Disney's Frozen to wow your friends at your next costume party? We can definitely help you with that second part. (To be fair though, the cold never bothered us anyway, so hit us up if you really do want to build a snowman. We have lots of snow to share!)
Disney's latest movie release tells the story of two princesses from the kingdom of Arendelle, Anna and Elsa. Redheaded Anna is sweet, but awkward. She doesn't understand why her older sister, elegant and reserved Elsa, treats her so (pardon the pun) coldly.
Once Elsa's secret ability to manifest snow and ice with her touch is discovered, she flees to live alone and protect the ones she loves from her powers. Anna then journeys across the snow-covered wilderness to find her sister again to bring her home and to stop the never-ending winter that she had unintentionally created.
Frozen Costumes and Accessories
Both Anna and Elsa's Scandinavian-inspired outfit designs in Frozen are equally beautiful, but the Snow Queen outfit that Elsa creates during the can't-get-it-out-of-our-heads "Let It Go" sequence is breathtaking. The icy blue gown decorated with sparkly snowflake designs will definitely be a memorable Disney Princess dress for years to come.
To get the look of the beautiful-yet-misunderstood queen of ice and snow, two things are very important: a silvery-blue gown and a long blonde wig, styled into a thick braid over the shoulder.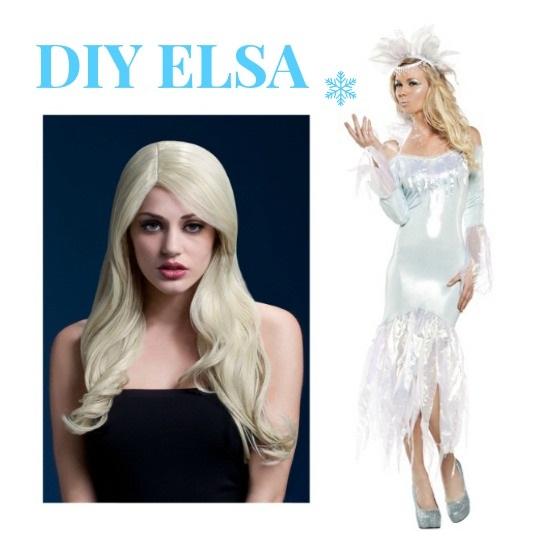 Elsa Wig
Elsa Costumes
Elsa from Frozen Makeup Tutorial
The finishing touch to your Elsa costume is, of course, the glamorous and dramatic makeup. To make things a little easier we've created this Elsa tutorial. Here are the tools and products that you'll need:
Eye shadow primer.
Eye shadow in two shades of purple, plus a highlighter shade in a lighter skin tone, to get the stunning and royal smoky-eyed look.
Black mascara and black liquid eyeliner.
Brown brow pencil.
Pink blush (for a snow-kissed effect).
Magenta lip liner, lipstick, and pink lip gloss.
Eye shadow and blush brushes.
Win a Frozen DVD
To celebrate the release of Frozen on DVD and Blu-Ray, we're also giving away one DVD copy for free! Just visit the makeup tutorial video on YouTube and post in the comments section which Disney character makeup tutorial you'd like us to do next for your chance to win. The contest will run until April 1st, so make sure you get your entry posted right away!