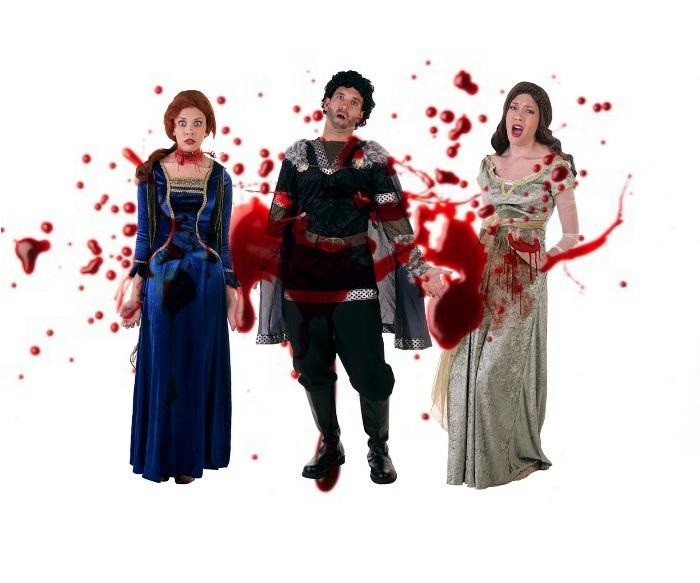 The Rains of Castamere, the ninth episode in this season of Game of Thrones, ranks highly among the most shocking and talked about episodes of television ever! Nearly three months after airing fans are STILL reeling from the jaw-dropping events now known as "The Red Wedding." If you're looking for a buzz-worthy group costume this year and you aren't afraid to get a little gory, take a look at our take on DIY Red Wedding costume ideas! We aren't kidding about the gore though, the key ingredient is a gallon of blood per victim...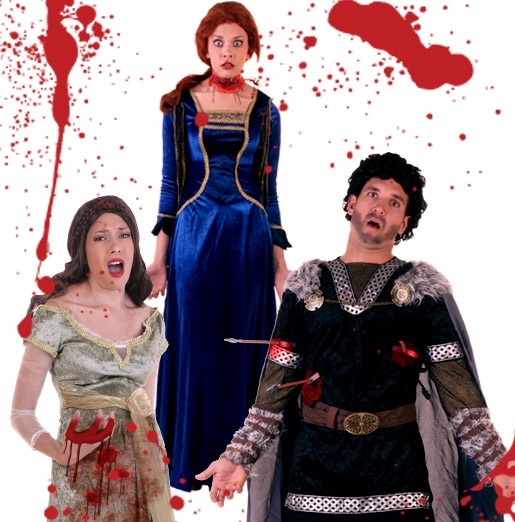 Looks like the Lannisters sent their regards...
We'll show you how to put together complete looks for a pregnant Talisa, Robb Stark, and Catelyn Stark -complete with slit throat neck piece. By using historic costumes as bases, adding a few key accessories, and dousing yourself in a heaping helping of blood, these Game of Thrones-inspired styles are sure to both impress and freak out your friends.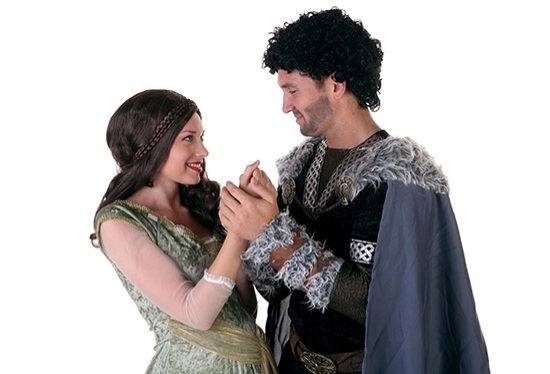 Yeah...just like this!
DIY Talisa Stark - Red Wedding Style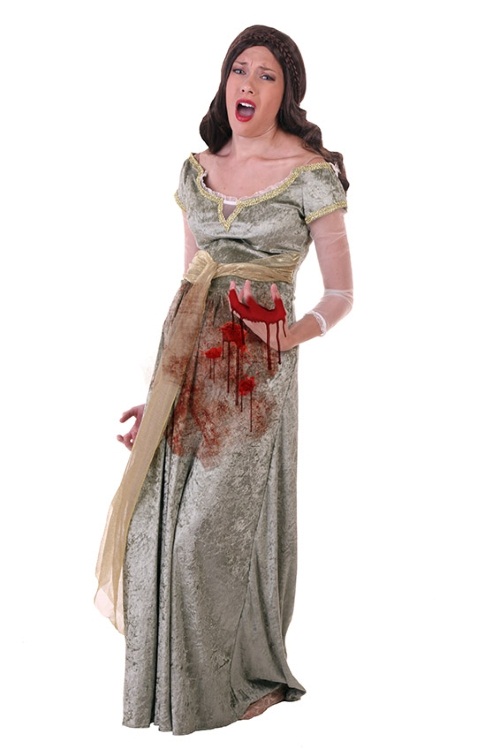 She was enjoying the wedding until this happened.

Talisa's murder was perhaps the most shocking since it kicked off the non-stop slaughterfest. Not only was she stabbed, but she was stabbed right in the preggo belly! Truly gruesome. To achieve this look we started with a Renaissance dress in the same muted/dusty color palette and modest cut of Talisa's gown. Of course we had to "go there" and throw on a pregnant stomach prop as well. Here are the rest of the items used: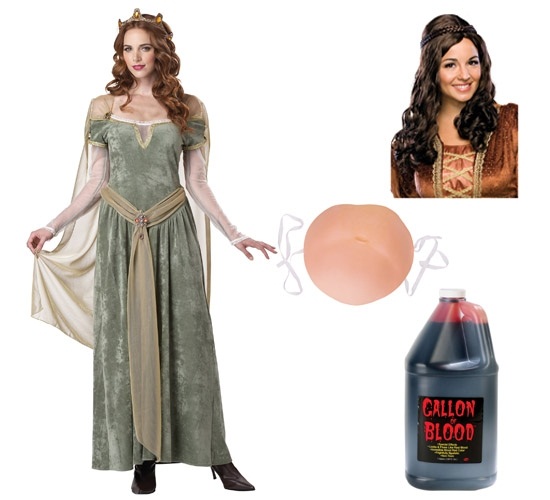 Arwen Dress Brown Renaissance Wig
Pregnant Belly Gallon of Fake Blood
DIY Robb Stark - Red Wedding Style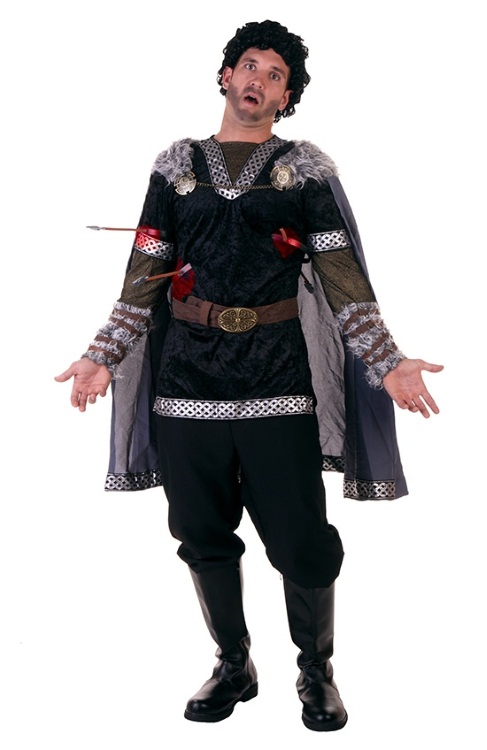 Dang you Lord Bolton! We liked him.
Robb Stark showed a lot of resilience in the infamous wedding scene that is now permanently burned into our brains. But after the onslaught of arrows, watching his wife and unborn child be killed, and taking a knife to the chest...he didn't stand a chance. To get a look befitting of this [now dead] king we started with our viking warrior costume, subbed out some accessories, and found a clever way to use those silly "arrow-through-the-head" props. Turns out they can go through your sides and arms too!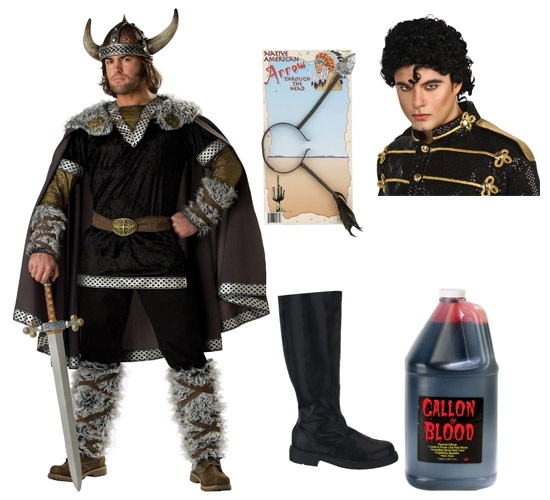 Viking Warrior Costume Arrow Through Head Prop
Curly Black Wig Black Boots Gallon of Fake Blood
DIY Catelyn Stark - Red Wedding Style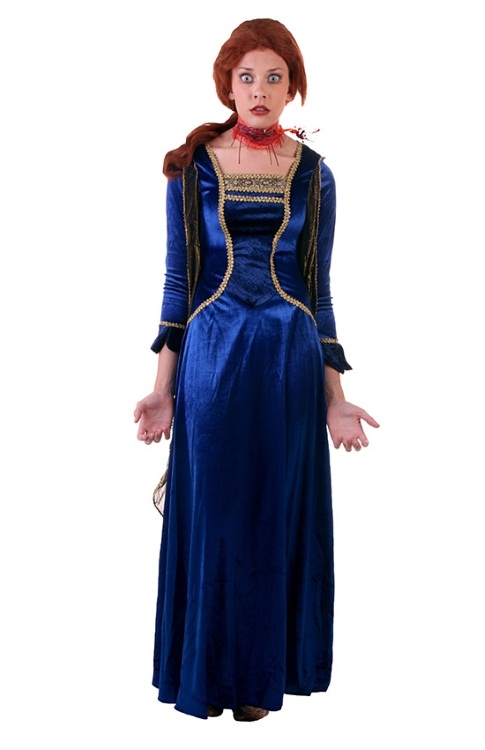 Catelyn's death might be the worst of them all! Her womanly intuition [very similar to Spidey Senses] told her something was wrong before any other members of the Stark party knew, but she was powerless to stop the horror from unfolding. To top it all off, her throat gets slit. Perhaps the only silver lining? We have a super cool slit throat prosthetic that you now have the perfect excuse to apply to your Halloween costume! Still too soon? Sorry girl. We had to do it. RIP. We also found a modest cut Renaissance dress in a dark color like Catelyn's, and added one of our wigs tied in a side-swept style.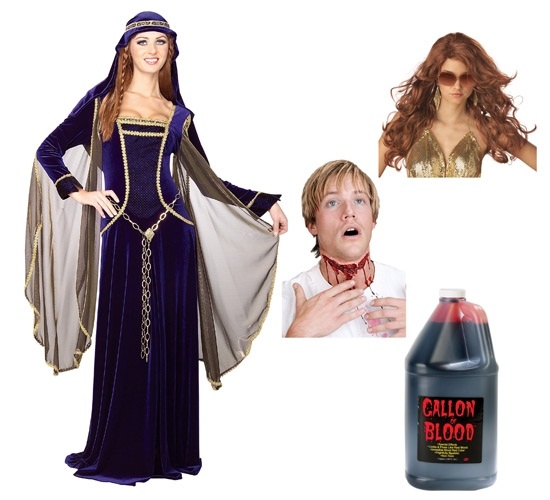 Renaissance Costume Supermodel Wig
Special Effects & Prosthetics Gallon of Fake Blood
It may have been gory, it may have been shocking, it may still scar us to this day, but gosh DANGIT The Rains of Castamere episode of Game of Thrones offered some awesome costume ideas for this Halloween season. Are you huge GOT fans like we are? Will you be bold enough to try any of these looks this year? Let us know in the comments! Ah heck, one more group pic: