Oh no. No! Nonononono.

I'm really the one that has to do this? Really?

Fine.

Hi everyone, it's Joe from HR again. If I had any sort of professional credibility to begin with, it would be gone by the end of this post. Why? Because I helped to facilitate this: a collection of the filthiest pickup lines that Captain Kirk could (and would!) use to bed yet another hot, green alien.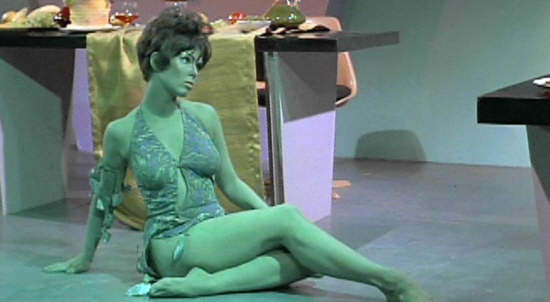 Only included for reference, obviously. [Source]
We figure that the best way to celebrate tonight's release of the new film, Star Trek: Into Darkness, is by paying tribute to the original Kirk – Shatner himself. So without any further ado, I present to you the greatest things that the greatest Starfleet Captain would say to get you to get his beam up.

Oh boy, it's starting already.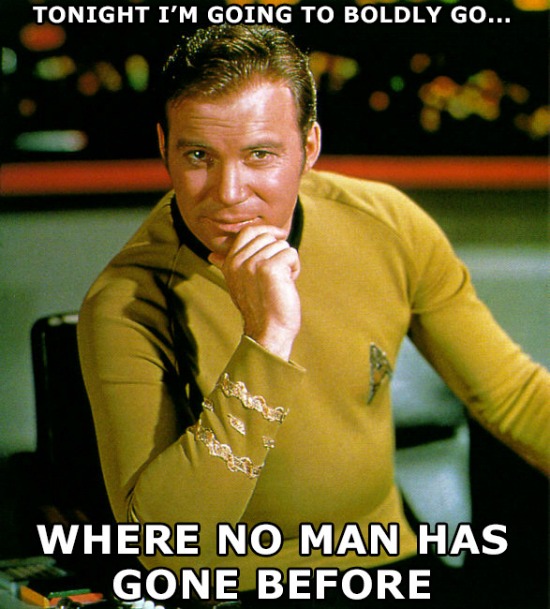 These are the voyages of the Starship In Your Thighs…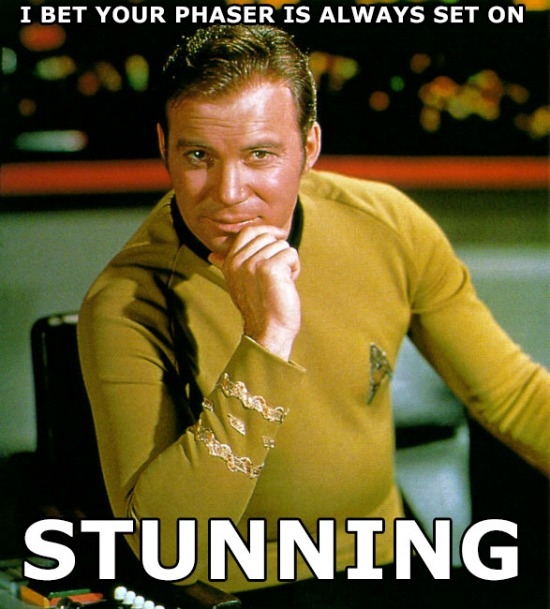 Classic and classy. Just the way Kirk is supposed to work.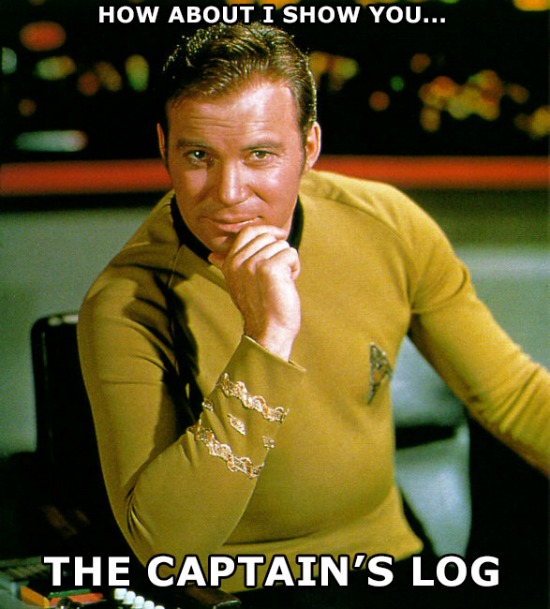 This is going downhill quickly.
Oh boy. How about we have a little musical break to cut the tension? This one should diffuse the tension. Lady (I assume that one female, at most, has made it this far) and gentlemen, I present the greatest musician of this or any era, combined with the second greatest singer for Black Flag, as interpreted by Russian puppets:
I think that might have just made it worse.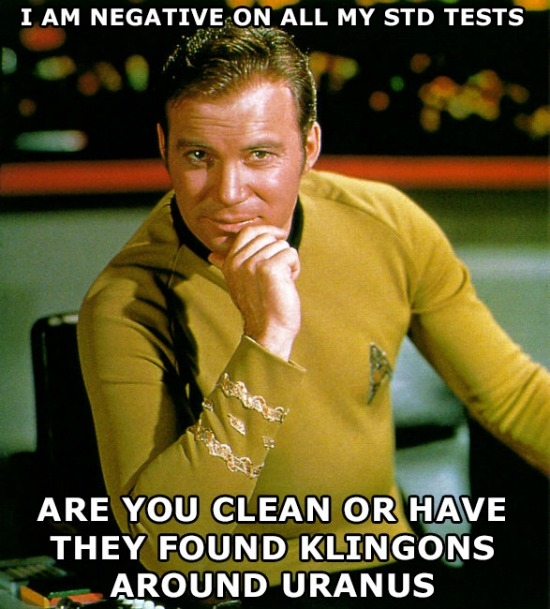 I have difficulty believing he tested negative for anything.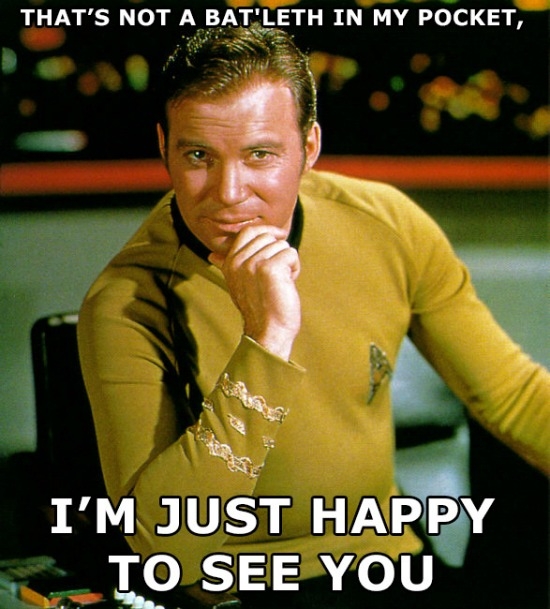 He will battle you with it too.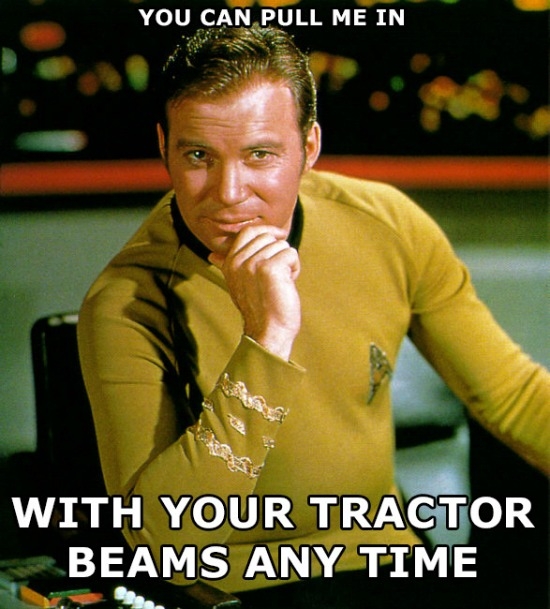 Ahh…This one wasn't so bad. Kind of sweet actually.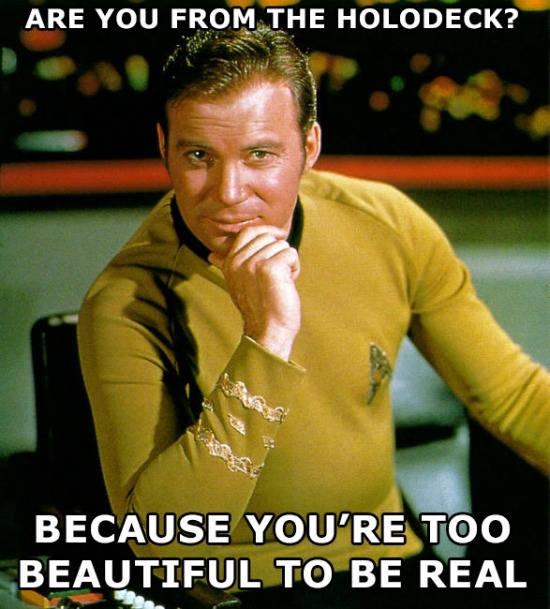 Oh, you charmer.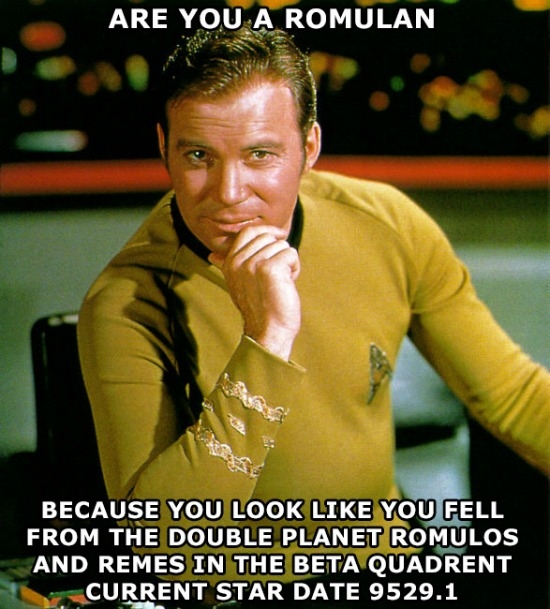 Please don't be like me and understand this reference. For your own sake.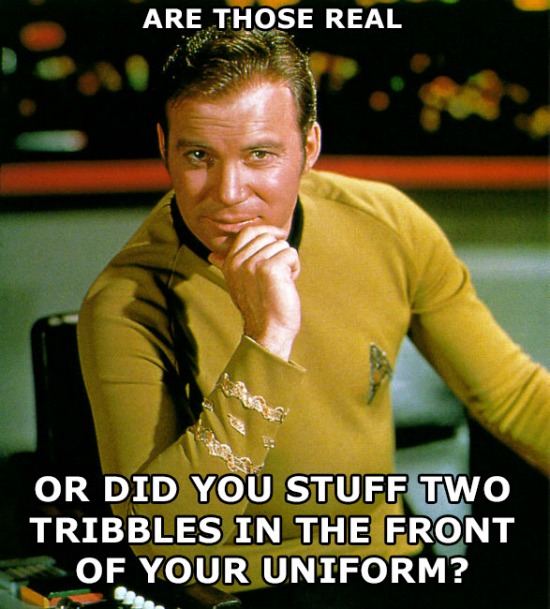 I bet Tribbles are soft and fluffy.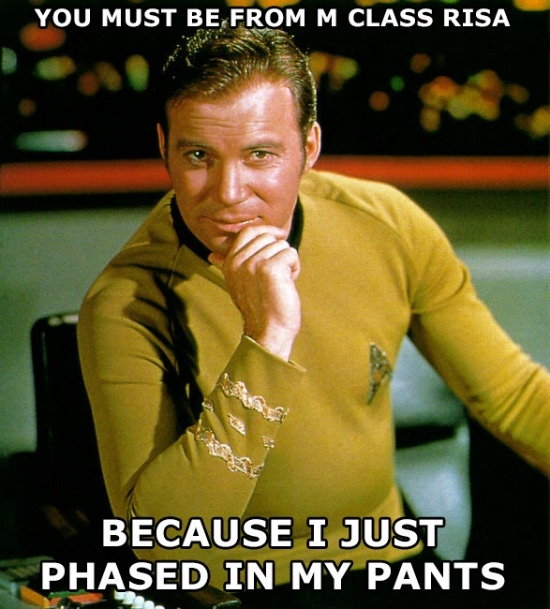 Alright, that's it. Shut it down.
So what do you think? Are there any more pickup lines that you think that Kirk could use? Put them in the comments below OR hit us up on Twitter @FunCostumes, with the hashtag #kirkpickuplines.
You know what? How about just one more musical number before we go?
Uh.Maze.Ing. AMAZING!!
Star Trek: Into Darkness comes out today, May 16th, 2013, so be sure to pick up classic Star trek costumes to wear to the premier here: halloweencostumes.com/star-trek-costumes.html


Joe Vampire secretly thinks that Picard is the superior captain from the superior show. He also owns three William Shatner albums (one is a split with Leonard Nimoy). That's not a joke.