Want to have a tubular party, man? Well have a blast from the past 80s party. You can like throw a totally rad themed party with these super awesome simple ideas!
First, start by going through some 80s phrases and get the right lingo to go with the par-tay. We all know the 80s had some pretty radical sayings, so remember a few of these for the big night:
Righteous
Bodacious
Stud muffin
Gnarly
Totally
Bogus
Like
Dude
Awesome
Costumes
Get the right look with a few costumes that will for surely pump up the jam.
Dudettes
Go as a totally awesome rocker chick in this 80s costume, you will be the life of the party and look like you jumped right out of an 80s music video.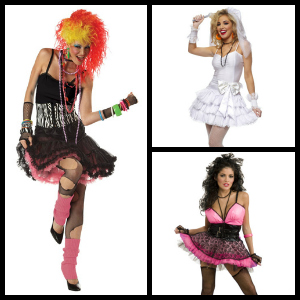 80s Party Girl Costume | 80s Bride Costume | Women's Totally 80s Costume
If you have a group of girls there are several options for everyone!
Dudes
Guys, too can look like they jumped out of the TV from an old music video with a few simple costume ideas. P.S. If you have couples joining your party, pick and choose both a women's and men's costume!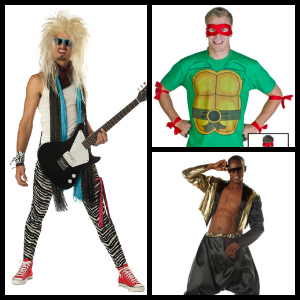 80s Rockstar Costume | Men's TMNT T-Shirt | Old School Rapper Costume
Kids
Introduce your kids to the radical styles of the 80s and make this party a family friendly party. With a few costumes your kids can also join in on the totally awesome fun.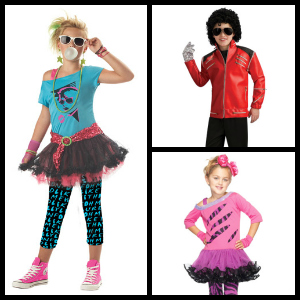 Tween 80s Valley Girl | Child Beat It Michael Jackson | Girl's Retro Rockstar
Decorations
To make sure your house is totally decked out in 80s gear, grab a few items from this list to turn your house into an 80s party rockin' house:
Rubik's cubes
Checker or gold table cloths
Neon rope lights
Neon streamers
Old boom box
Old tape cassettes
80s band posters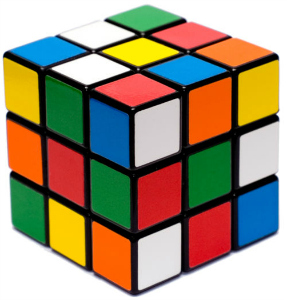 (source)
Music
What would the 80s be without the music? Nothing. Don't forget to get appropriate music to jam out to at the party. You can find 80s theme CDs anywhere and will add to the theme greatly. A few popular artists from the 80s are:
Madonna
Blondie
Michael Jackson
Elton John
Journey
Queen
Poison
Motley Crüe
Food
There isn't a whole lot you can do for food at an 80s theme party that is going to scream the 80s. But there are a few snacks and main dishes that will do just fine:
Pizza
Tab Soda
Burgers
Milk shakes
Pigs in a blanket
Doritos
Ring pops
Pop rocks
Pixy sticks
Fun dip
Candy necklaces
Blow pops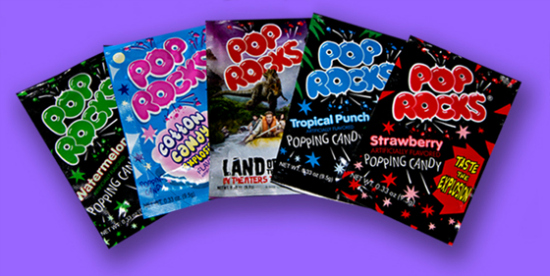 (source)
Games
Get the whole gang to play a few old-school board games that will bring you back in time. Maybe dig out those old video games and give them a try!
Operation
Connect Four
Battleship
Trivial Pursuit
Trouble
Duck Hunt
Pac-Man
Space Invaders
Frogger
Donkey Kong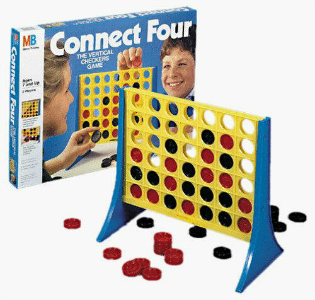 (source)
Movies/TV Shows
Grab a few VHS tapes from the attic along with the good ole' VCR and watch a few flicks while grabbing a bite to eat. They are sure to take you back!
Three's Company
The Dukes of Hazzard
Happy Days
The Cosby Show
Ghostbusters
Ferris Bueller's Day Off
Sixteen Candles
Who Framed Roger Rabbit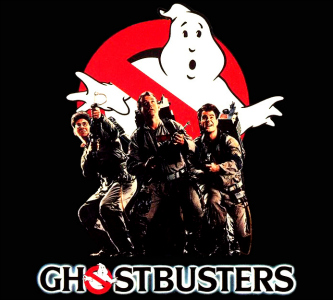 (source)
Megan is a staff writer for HalloweenCostumes.com. Check out all of our 80s costumes.