There are many reasons that you might want to take a nice Halloween photo. Maybe you're incredibly proud of your family's Halloween costumes this year, or you're hosting a Halloween party with a photo area for guests. Perhaps you simply love showing off your Halloween decorating skills! We'll share a few trending Halloween décor themes to give you some ideas for your own Halloween photoshoot ideas at home!
Classic Halloween Background Idea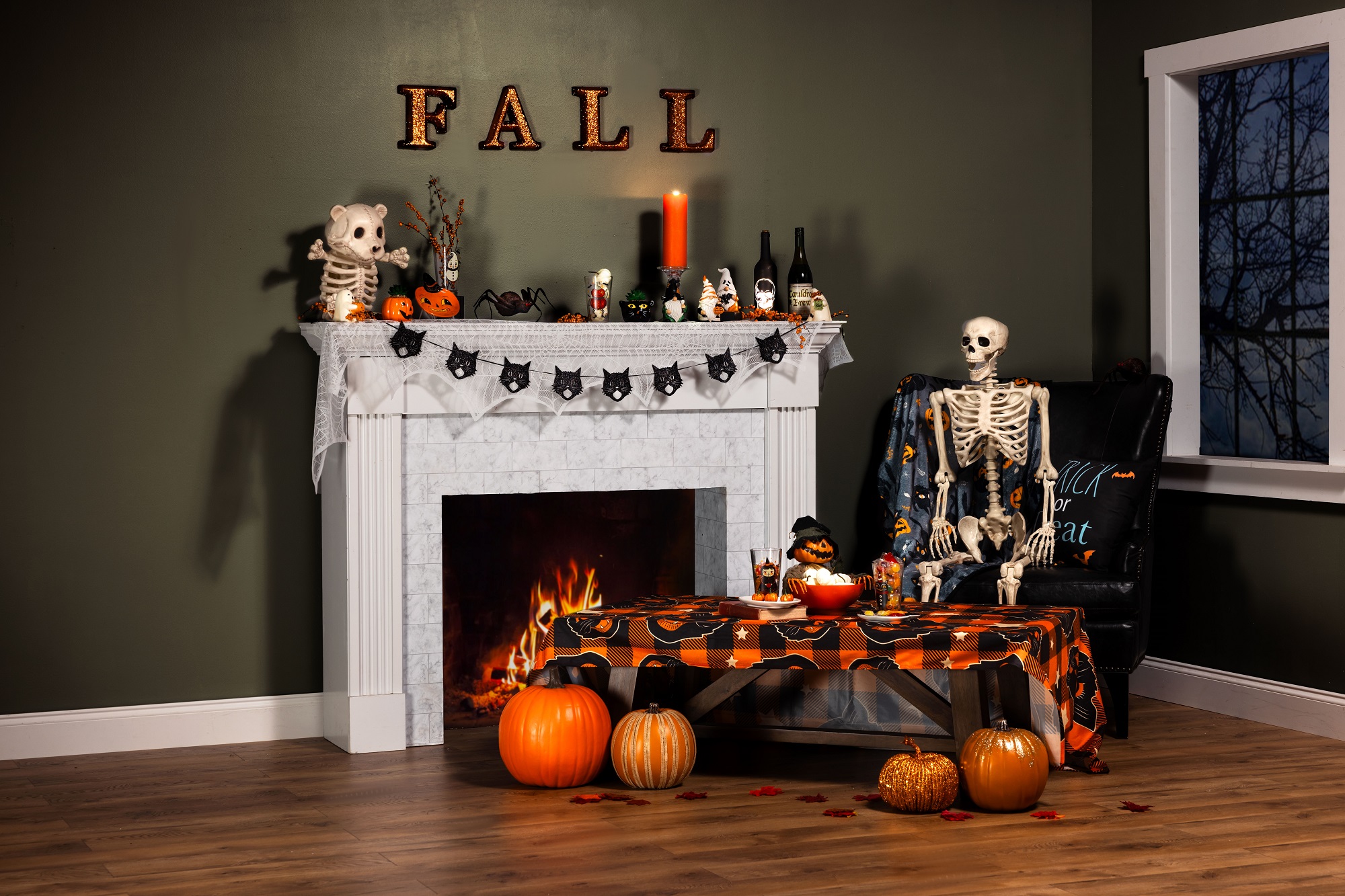 Everyone understands classic Halloween decorations, but with such a broad décor scheme, what do you focus on? Are you a pumpkin decoration person? Maybe your Halloween aesthetic is more witchy or full of skeletons. No matter how you choose to decorate, make sure that your Halloween background decorations have enough open space to accommodate your subject and your photographer. Add interest high and low, but leave some blank space so photos taken in front won't feel too crowded. You'll be photographing like a pro in no time!
Pastelloween Background Idea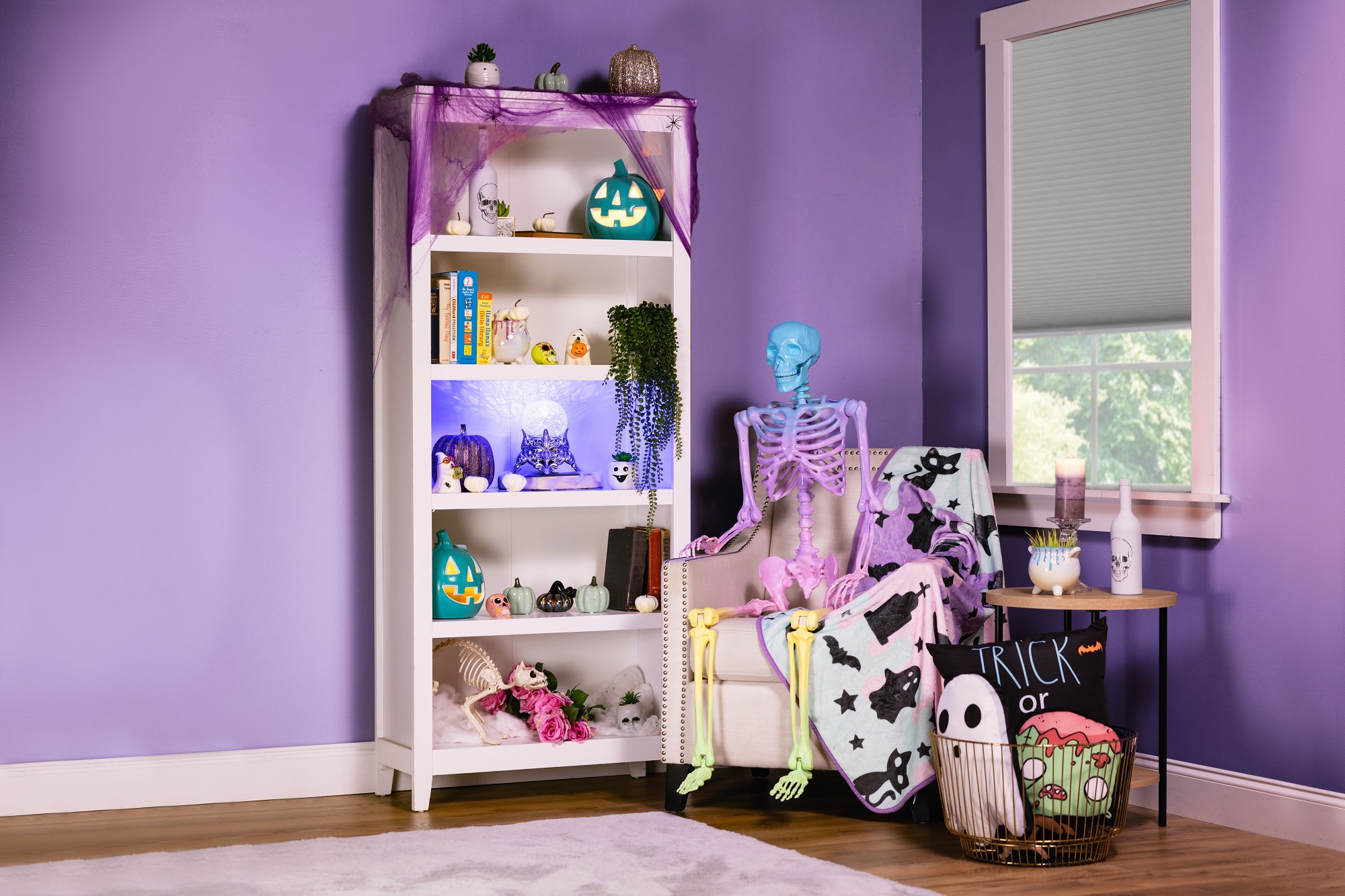 For an adorable change of pace, let's talk about pastelloween decorations! Pastel Halloween decorations have taken off recently, and we're honestly not mad about it. Add splashes of pink, purple, and light blue decorations, with some neutral white pumpkins and ghosts. We even have a pastel Halloween blanket and fun character pillows to match! Tie it all together with cobwebs and plants, and your space will look social media-ready in no time.
Dark Academia Background Idea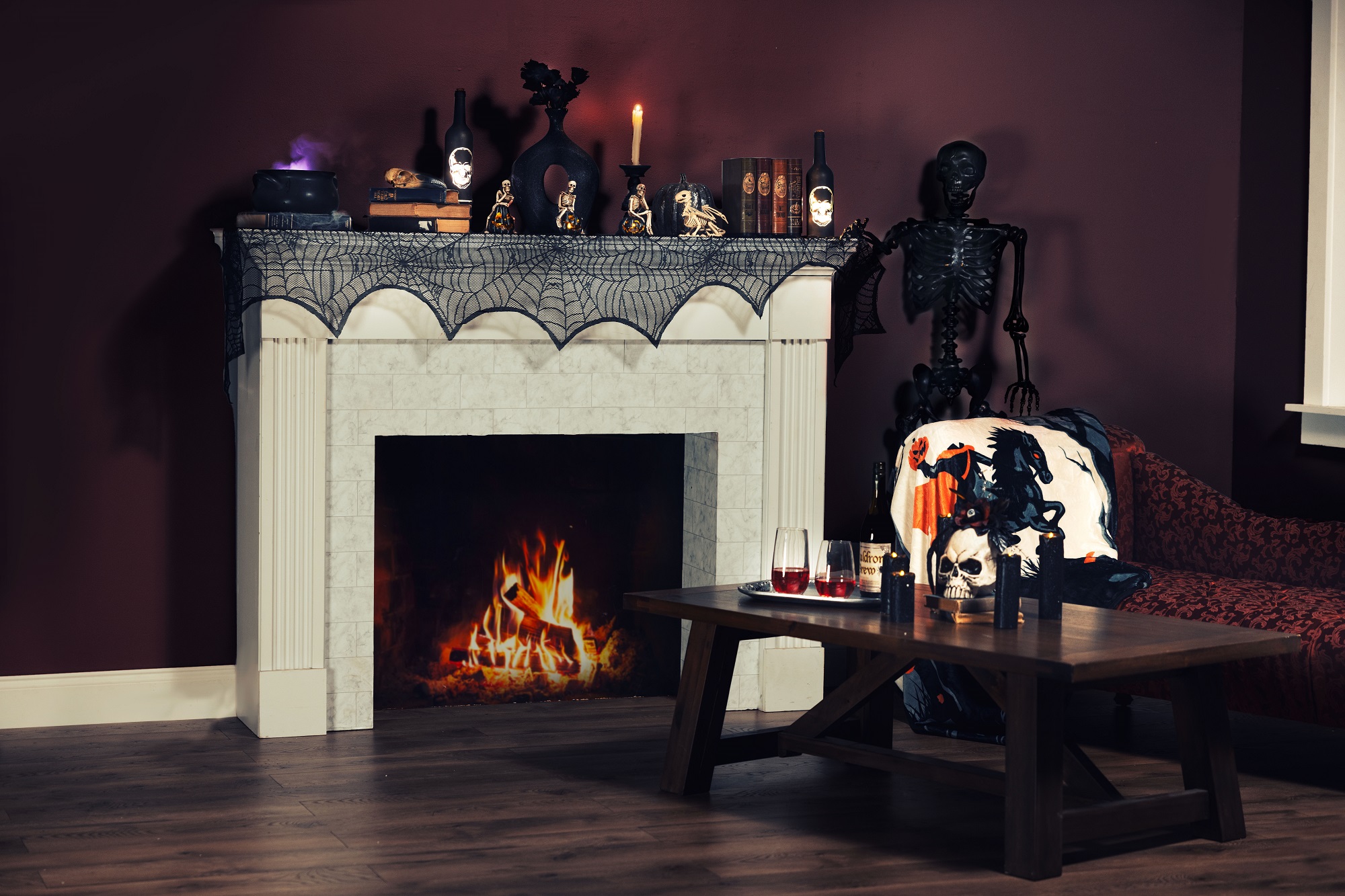 Do you love moody Halloween décor that feels like something inspired by Edgar Allen Poe? Draw inspiration from a dark academia scheme with rich jewel tones and dark neutral colors. You'll want to include black candles in your Halloween photo background; books and bottles are great fillers. Don't forget some skulls and black or red flowers for a touch of the macabre.
Are you ready to have the most incredible Halloween backdrops for holiday photos? What is your favorite Halloween décor aesthetic? We'd love to hear about your favorite decorations in the comments! Also, feel free to make suggestions too. We're always looking for the best Halloween decorations.