2019 Update: Looking for a couples costume? Check out our newer Ultimate Couples Halloween Guide.
Whether you're attending a big Halloween bash, or just hanging out with friends at a local pub for Halloween, you're bound to run into couples that are dressed in a coordinating theme. Last year's top couple's costumes included themes like Star Wars, the Royal Wedding, Jersey Shore and Harry Potter. This year, we're predicting a wide variety of trends coming into the Halloween costume mix, and speaking from experience it can be really difficult to choose a couples costume that both parties agree on. So, if you're thinking about donning a costume with your significant other this Halloween, we've put together a list of some of the best couple's costumes ideas to get you started.
Edit: Many of these costumes come in standard and plus sizes.
Traditional Couples Costumes
Traditional costumes are styles that have been around forever and will continue to be popular long into the future. Some of our favorite couples costumes stem from traditional costumes and include everything from an angel and devil, to a nerdy couple and also storybook characters like Little Red Riding Hood and the Big Bad Wolf. These options are sure to be a hit at any party, and are easily recognizable in a crowd.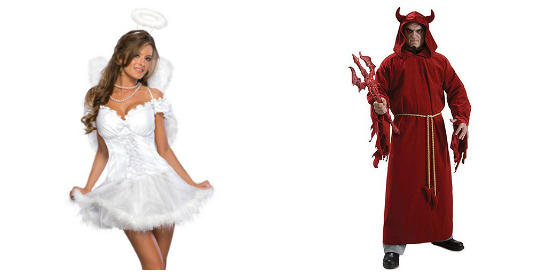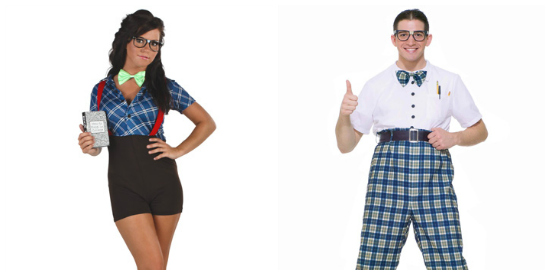 Sexy nerd costume | Men's nerd costume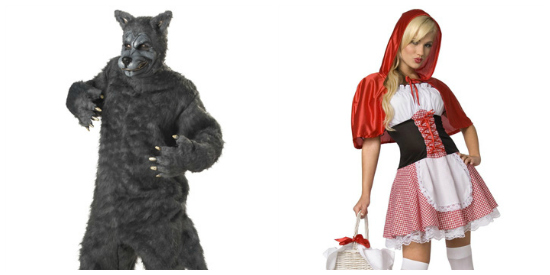 Big Bad Wolf costume | Little Red Riding Hood costume
Pop Culture and Topical Couple's Costumes
Pop culture trends definitely make a splash during the month of October and are always a big hit during Halloween. For these couples costumes you can easily play it safe by donning costumes of the year's biggest movies. This year the two biggest movies were both superhero movies: "The Dark Knight Rises" and "The Avengers." Otherwise, you can stick to classic pop culture characters like Mario and Luigi.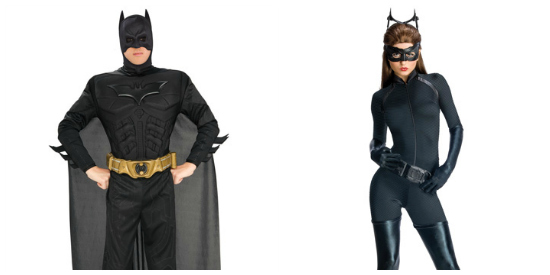 Dark Knight Batman costume | Catwoman costume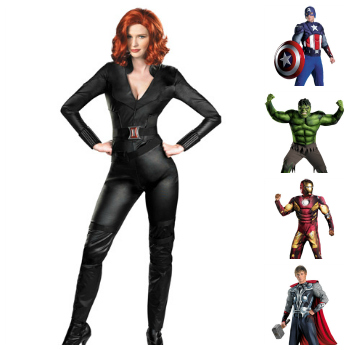 Black Widow | Captain America | Incredible Hulk | Iron Man | Thor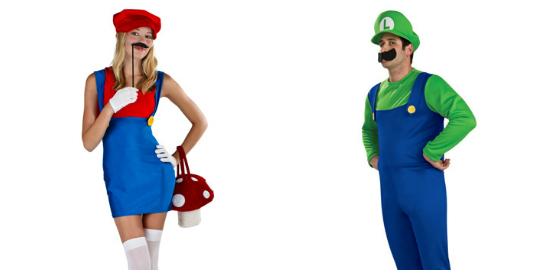 Sexy Mario costume | Luigi costume
Another way to use trends for your costume are by creating costumes based on popular topics throughout the year, or topical costumes. With the impending zombie apocalypse that everyone is talking about, we suggest zombie pop stars like Katy Perry and Justin Bieber. Or, you could go for a more classic topic like politics. Obama and Romney masks are sure to make a wide-spread appearance not only during Halloween but throughout the following week and into the election.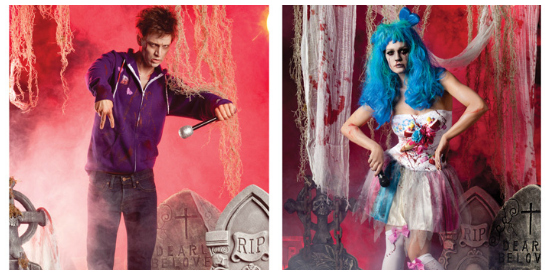 Zombie Justin Bieber | Zombie Katy Perry
President Obama mask | Mitt Romney mask
Funny Couple's Costumes
If your significant other is on the fence about matching for Halloween, or if they just have a fantastic sense of humor, a funny couples costume may be a great option for your couples costume. We'll let these options speak for themselves: a trophy deer head and sexy hunter, a "Dumb and Dumber" male and female duo, and a pint of beer and a sexy keg tap.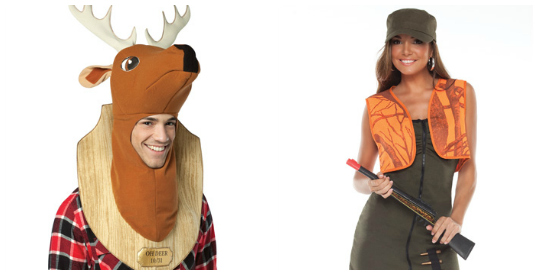 Trophy Head Deer costume | Sexy Hunter costume
Men's Orange Tuxedo | Sexy Light Blue Tuxedo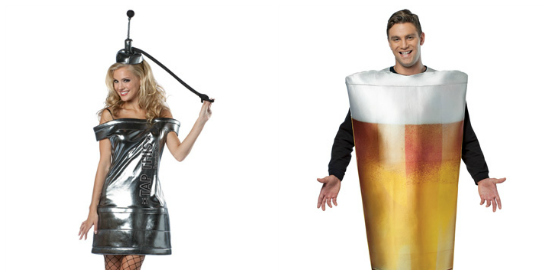 Tap this Keg costume | Pint of Beer costume
Unique Couples Costumes
To round out the list, we've included some classic, funny and weird costumes that fit well together to create some unique couple costumes. The first set is a male and female monster costume option. Monsters are sure to be a big hit this year, and this unique pairing will be, too! The next up is a sexy Michelangelo Teenage Mutant Ninja Turtle costume, and what goes better with this pizza loving turtle than a slice of pizza? Probably nothing and that makes this costume coupling a no-brainer. Lastly, we have a scary tree coupled with a sexy lumberjack. This unique set is definitely for the dark humor couple, or maybe a couple on the rocks, but we'll let you decide!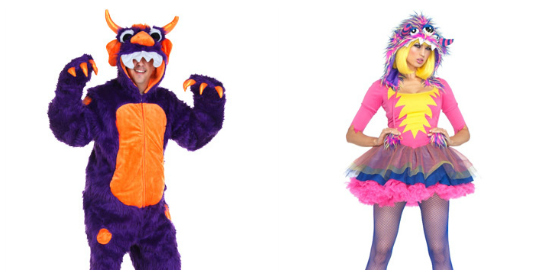 Morris Monster costume | Party Monster costume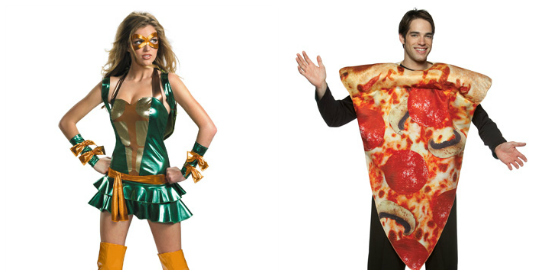 Women's TMNT costume | Pizza Slice costume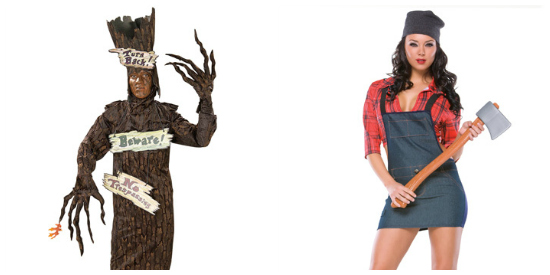 Scary Tree costume | Sexy Lumberjack costume
For more ideas check out our couple's selector tool where you can mix and match costumes from popular couple themes and choose the best couples costumes to fit you and your better half!