From Lucille Ball on I Love Lucy to Christina Hendricks on Mad Men, redheads have always had a special place in Hollywood. You can emulate a classic starlet this Halloween with a vintage dress and a glamorous red wig. Even storybook characters are known for their red locks. For example, the mean Red Queen from Alice in Wonderland is a perfect choice for Halloween mischief! However, kids that prefer treats over tricks will probably enjoy a red Ariel wig more. (Who doesn't love The Little Mermaid?) Check out our ginger wigs in all shades of red from bright flaming red to a tame auburn. We'll help you find the best wig for your Halloween costume!
Red Wigs for Women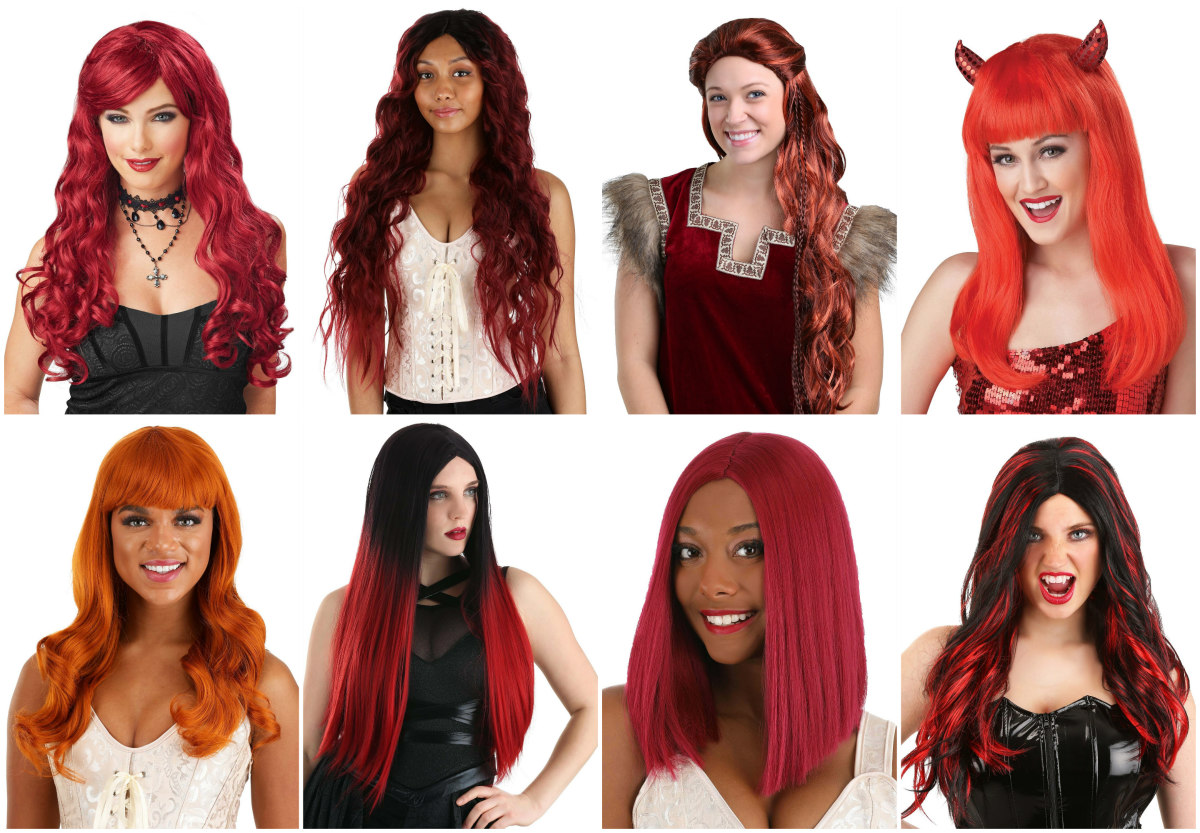 Bright, bold, beautiful—a red hair wig is certain to catch everyone's attention. You can be more subtle with an auburn wig that looks more natural to a bright Ariel red! Many famous characters with red hair are reasons to wear a red-haired wig, but you don't have to necessarily wear one of those costumes either. Vikings, disco queens and pumpkins would all look ravishing with red locks. Simply find the costume wig of your dreams and mix and match!
Red Wigs for Men

Maybe you're hoping to channel your inner Ronald McDonald. Perhaps you feel like a fully-bearded Viking warrior suits you better. You can even find a red wig with a bald spot if curly-haired clowns aren't your style. Look friendly or menacing in all shades of red—guys can wear wigs too!
Red Wigs for Kids

Kids love to dress up and wear wigs, whether it's for Halloween or when they're playing pretend with items from their dress-up trunk. With such a penchant for creativity, kids will love wigs for mermaids, Vikings, pirates and more! They might even pair red wigs with costumes to create their own unique characters too.
Red Character Wigs for Adults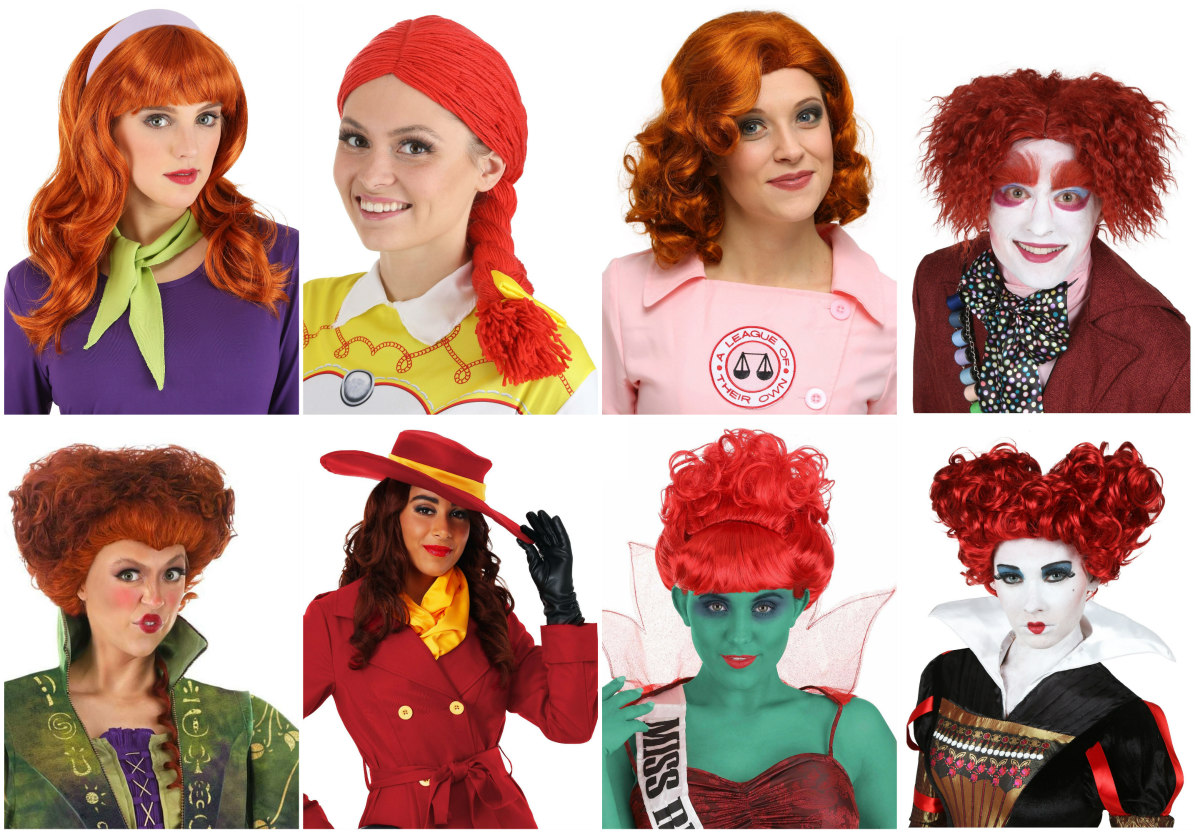 As we mentioned earlier, there are quite a few famous redheads. Lucille Ball, the Queen of Hearts, Winifred Sanderson—and that's just the tip of the iceberg! If you really want to get into character, complete your costume with a red wig in their signature hairstyle. You'll look like you just stepped off the set!
Red Character Wigs for Kids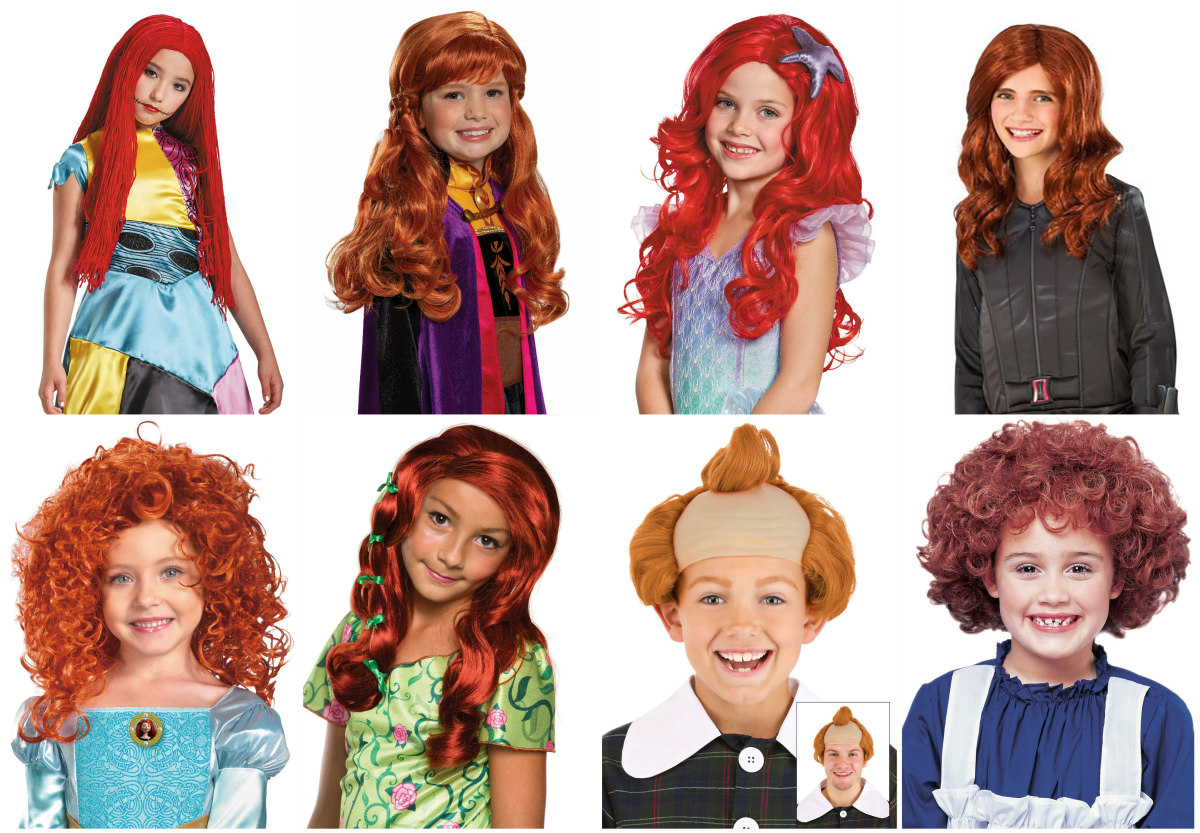 There are tons of Disney princesses with red hair, so naturally, any girl interested in wearing a Disney princess costume may need a wig to match. That's not to say that there aren't other red haired-characters for kids. Take Raggedy Andy, for example! His red yarn hair is simply unmistakable.
We hope you enjoyed this deep-dive into red-haired wigs. Do you prefer curly red hair or straight red hair? What about with or without bangs? You can always find other red-haired wigs if there's something for which you're still looking. Also, reach out to us in the comments if you have additional wig suggestions. You never know what products we might add next!