I had no choice; I was destined for a life of nerdly pursuits. My father is to blame. Sure, my genetics (only half his fault) may have prevented me from having any sort of proclivity when it came to doing anything that involved running or the usage of mostly spherical object colloquially known as a ball. There was also that thing where I was fat – still kind of am. My mind, on the other hand, gravitated towards the fantastic and scientific. It was only a matter of time before my dad steered me to the dark side.
One day when I was two or three, I was sent to bed early for being an obnoxious two or three-year-old. However, I was woken up and told to come downstairs for a special surprise.
Three words: Ice. Planet. Hoth.
It was time to say hello to "Star Wars" and to say goodbye to any hope of social aptitude.
Since then, I have been involved in the high nerd arts at a deeper level than I would care to admit in such a public forum. But you know what? You're all coming with me. What movie was just released that has been shattering box office records? Was it a movie about a bunch of comic book characters called "The Avengers"? Yeah, I think so. What's the most popular television sitcom again? I seem to recall it being about several physicist post-docs named after a scientific theory as to the origins of the cosmos. Nerd culture is the greater culture and like it or not, you will assimilate.
I know, you do not want to go to a comic book convention but in all honesty, you do not even have to like comics to enjoy comic book conventions because there are so many other aspects of nerd culture on display that comics are almost incidental to the whole thing. So instead of fighting it, why not join in at one of these great events highlighting the world of comics, collectibles, science fiction, anime, horror and steampunk this summer?
Midwest
MCBA SpringCon
May 19-20
St. Paul, MN
http://midwestcomicbook.com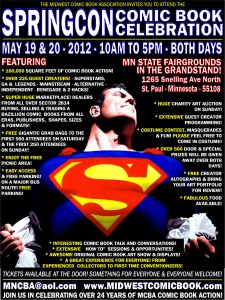 (source)
Since we are based out of Minnesota, let's start with the one closest to us and therefore best: The Midwest Comic Book Association SpringCon! The SpringCon has more guests, artists, vendors and panels than its sibling, the FallCon and at only $11.00 for both days; it's one of the best values you'll find! If you look closely, you'll find me there.
World Steam Expo
May 25-28
Dearborn, MI
http://worldsteamexpo.com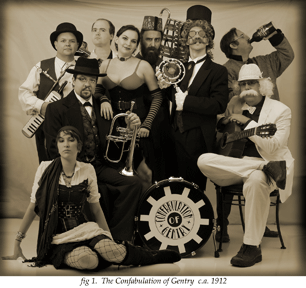 (source)
Have you ever wondered what the world would be like if we kept the fashions of the Victorian Era and continued to use vacuum tubes in things other than guitar amplifiers? If so, you might enjoy steampunk (aka. what happens when goths discover the color brown). Oh yeah, and put gears on everything, that part's key. It does have a neat aesthetic quality to it though, I'll totally admit to that.
Convergence
July 5-8
Bloomington, MN
http://www.convergence-con.org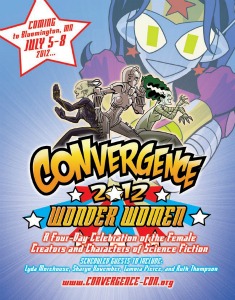 (source)
Just take a look at this schedule. It's an amazing symposium of ideas, games and film. If you couldn't find something in nearly every block of programming listed, you probably shouldn't really be reading this article.
Superman Celebration
June 7-10
Metropolis, IL
http://supermancelebration.net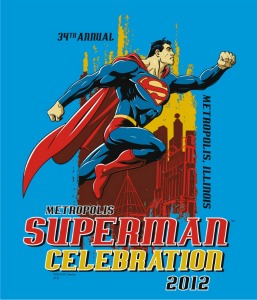 (source)
This is a celebration of all things Superman that takes place in the city of Metropolis! What more do you need from me?
Wizard World Chicago Comicon
August 9-12
Chicago, IL
http://www.wizardworldcomiccon.com/home-ch.html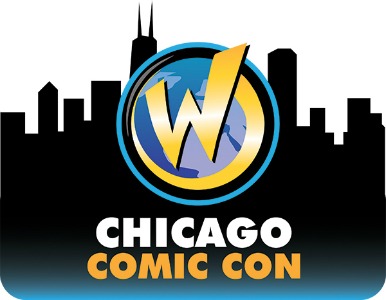 (source)
The Wizard World Comicon in Chicago is easily the largest in the Midwest. If there's some esoteric piece of memorabilia that you need to get your hands on, chances are that you can find it here. Plus, take a look at this year's guest list: William Shatner, Scott Bakula, Stan Lee, Bruce Campbell, Lloyd Kaufman, The Situation – wait…what?
Gen Con
August 16-19
Indianapolis, IN
http://www.gencon.com

(source)
Gen Con is the largest gaming convention in the world. You won't find Scrabble, Monopoly or any of your standard couples game night fare here though; this is for the truly hardcore. And it is glorious! Get in touch with your d20s; find a DM and start being legendary!
East Coast
Wizard World Philadelphia Comicon
June 1-3
Philadelphia, PA
http://www.wizardworldcomiccon.com/home-pa.html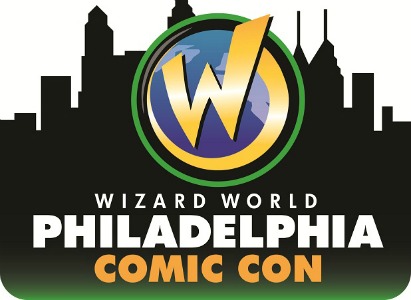 (source)
Another big convention put on by Wizard World. More big names, more big vendors! Come meet: Chris Hemsworth (Thor), Sean Patrick Flanery ("Boondock Saints"), Joey Lawrence, Shannon Elizabeth, Hayden Panettiere, the original "Buffy the Vampire Slayer", Kristy Swanson and many more!
Super Megashow & Comic Fest
June 9-10
Whippany, NJ
http://www.supermegashow.com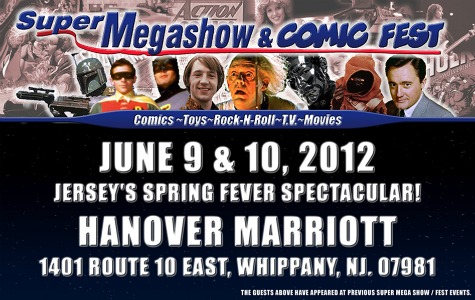 (source)
This year's Super Megashow & Comic Fest has the original dynamic duo: Adam West and Burt Ward. Finally, you can find out if Adam West is as crazy in real life as he is on Family Guy. Of course the answer is yes, yes he is. Plus, the General Lee, two different Batmobiles and the Delorean from "Back the Future" will be in attendance!
Dexcon 15
July 4-8
Morristown, NJ
http://www.dexposure.com/dexcon15.html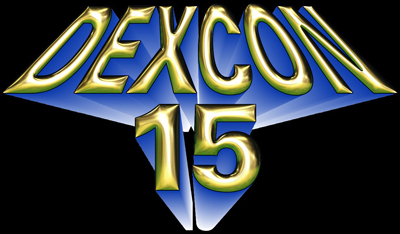 (source)
DexCon is a big deal for competitive gaming. There are over 30 national championships on the line and over $60,000 in prizes in addition to roleplaying games from nearly every niche genre a person could find. Plus, LARPing [Live-Action Roleplaying]. If you don't know anything about LARPing, do yourself a favor and watch at least one of the following documentaries: Darkon or Monster Camp. Trust me. Also appearing at DexCon is a burlesque troop called D20 Burlesque, whose charisma is only matched by their dexterity – and if you were enough of a nerd to get that joke, I salute you.
South
Spooky Empire May-Hem
May 25-27
Orlando, FL
http://spookyempire.com/index.html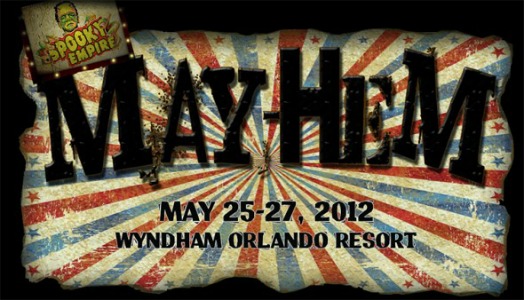 I'm going to type five words. After you read those five words, you will immediately reach for your credit card and book a trip to Florida. Ready: "Rowdy" Roddy Piper standup comedy. If that didn't get you to go, how about getting to meet the original Gomez and Wednesday Addams and Cousin Itt? Fine. I'll throw in Ace Frehley, Lita Ford, Verne Troyer, Joey Lauren Adams, Linda Hamilton and Michael Rooker. See you in Florida!
Comicpalooza
May 25-27
Houston, TX
http://www.comicpalooza.com

(source)
Once again proving that you can put the suffix –palooza on anything and make it festive, Comicpalooza is one of Texas' largest comic book conventions. Of course, since Chewbacca (Peter Mayhew), Kevin Sorbo and George Takei will be in attendance, the –palooza is indeed applicable and not just an obnoxious, made-up sounding suffix that should have gone away with the 90s.
Knoxville Comic & Anime Con
June 9-10
Knoxville, TN
http://www.knoxvillecomicanimecon.com

(source)
The Knoxville Comic and Anime Con may not have a huge lineup of guests, but it does have at least three zombies from AMC's "The Walking Dead" and Tara Strong, a voice actress who you may recognize as Bubbles from the "Powerpuff Girls", Harley Quinn from "Batman: Arkham Asylum", Juliet from the upcoming Chainsaw Lollipop game, Princess Clara and Toot Brownstein from "Drawn Together", Dil Pickles from "Rugrats", or Twilight Sparkle from "My Little Pony Friendship is Magic". That last thing may come up again, Bronies.
Fandom Fest
June 29-July 1
Louisville, KY
http://www.fandomfest.com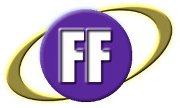 (source)
Bruce Campbell, everybody! Star of the Evil Dead trilogy and…Well, he's pretty much been coasting on that. Bruce Campbell should be enough to get you to go if you're a horror fan, but since this isn't a horror convention, Fandom Fest is also hosting Sid Haig, Jason Priestly, Luke Perry, John Rhys-Davies, Sean Astin, Kane Hodder, and of course, Corey Feldman.
Florida SuperCon
June 29-July 2
Miami, FL
http://floridasupercon.com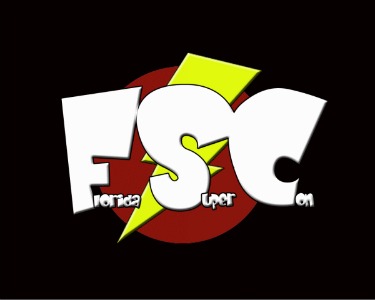 (source)
The Florida SuperCon really is super. This one has something for us geeks of all stripes. Guests include: Scott Adsit (30 Rock), Brutus "The Barber" Beefcake, Greg "The Hammer" Valentine, Lloyd Kaufman, Herschell Gordon Lewis, Dana Snider (Master Shake), Dino Stamatopoulos (Community's "Starburns", producer of Mr. Show, creator of Moral Orel), Richard Horvitz (Invader Zim) and Billy West (Philip J. Fry, Stimpy and about 1,000 more of your favorite cartoon characters). And Less Than Jake is playing…for some reason.
Dragon Con
August 31-September 3
Atlanta, GA
http://www.dragoncon.org/index.php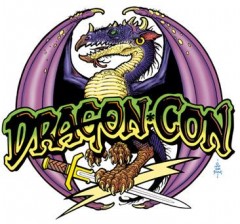 (source)
Dragon-con is another multi-media convention celebrating comics, sci-fi, fantasy, gaming, film and art. You will also be able to ask Anthony Michael Hall about his role in "Weird Science"…as he takes your ticket.
West Coast/Southwest
Phoenix Comicon
May 24-27
Phoenix, AZ
http://www.phoenixcomicon.com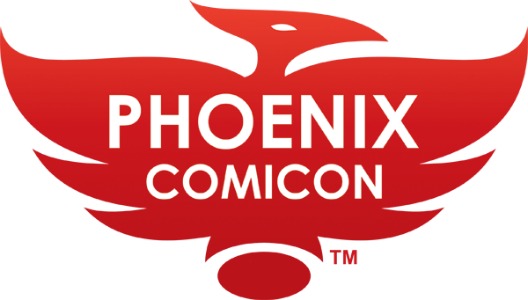 (source)
Things won't look so good for Captain Kirk at this convention since he's outmanned by Captain Picard, Lieutenant Commander Geordi La Forge, Worf and Data. Unless Shatner can seduce some alien babe and teach her to love or enlist the powers of The Incredible Hulk (Lou Ferigno), I sense that an epic beat down will ensue.
Crypticon Seattle
May 25-27
Seattle, WA
http://www.crypticonseattle.com

(source)
Crypticon is a travelling national horror convention and this summer's stop is in Seattle. In addition to the standard horror fare, one can find gaming, zombie tag, movies and even stand-up comedy. Guests include: Doug Bradley (Pinhead), the former WWE wrestler Gangrel and Voltaire, who will be performing at El Corazon on the 25th.
Albuquerque Comic Expo
June 8-10
Albuquerque, NM
http://abqcomicexpo.com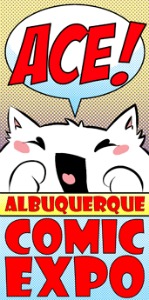 (source)
Kevin Smith and Jason Mewes are the stars at this convention and for good reason. Say what you will about Smith's movies and his abilities as a director, but that man can tell a great story and there is no friendlier audience for Smith than attendees at a comic book convention. In addition, everybody's favorite founder of Marvel, Stan Lee, will be around. Squee!
Comic-Con International
July 12-15
San Diego, CA
http://www.comic-con.org/cci
(source)
This is it. This is the big one. This is the convention to which all other conventions aspire to be – and you can't go! This has been sold out for some time. All of which is too bad, because this is where studios show first cuts of new movies, new information on video games gets released and anything geeky you have ever wanted in you collection, up to and including a "Creature From the Black Lagoon" snow globe, would be in your grasp.
Everfree Northwest
August 17-19
Seattle, WA
http://everfreenw.com

(source)
As seemingly further proof that no matter what article I am tasked to complete, it all comes back to the Ponies, Brony. Yes, Everfree Northwest, a convention for all things "My Little Pony Friendship is Magic". I can't imagine anything more surreal than a large hotel ballroom filled with twenty-something males looking at toys for eight-year-old girls.
Great Plains/Rocky Mountain States
Anime Oasis
May 24-27
Boise, ID
http://animeoasis.org
(source)
So now we go from a Brony convention to an anime convention. If that's not a step sideways, I don't know what is. In all seriousness though, anime gets the short shrift these days and is seen by outsiders as a scene difficult to penetrate. If there are any people out there that could help you get into it, though it would people at a convention with a passion for the medium. My suggestions: "Cowboy Bebop" and "Ninja Scroll".
MisCon
May 25-28
Missoula, MT
http://www.miscon.org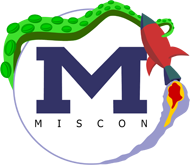 (source)
MisCon is Montana's premier science-fiction convention – or sci-fi-con, as said by nobody but "The Simpsons", ever. This year is the 26th annual event and has the theme of…Fairy Tales? Wait…That can't be right. This is a science-fiction event. Nope. Fairy tales. You know what? It doesn't matter and here's why: George RR Martin will be there and so will THE IRON THRONE FROM "GAME OF THRONES"! YOU CAN SIT IN THE IRON THONE AND DELCARE YOURSELF KING OF THE SEVEN REALMS OF WESTEROS!
Sorry about that…
Denver Comic Con
June 15-17
Denver, CO
http://www.denvercomiccon.com

(source)
Every once in a while, one stumbles across a comic book convention that likes to think that it's better than everybody else because it read The Sandman and got it at a "much deeper level than you could ever understand." Other conventions have literary panels and they don't make a big deal out of it. Maybe that's why this comic convention also needs to enlist the services of Sci-Fi Dating. On the other hand, maybe it's just working on a much deeper level than I could understand.
Fandemonium
August 3-5
Nampa, ID
http://www.fandemonium.org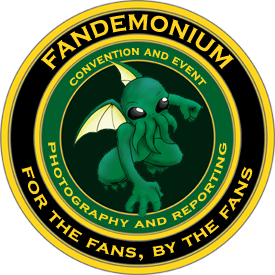 (source)
Cthulhu Fhtagn!
Fandemonium is Idaho's non-anime specific convention this summer, instead concentrating on video games, tabletop games, comics and science fiction. There's still some anime. You get enough of us nerds together, there's bound to be some anime. This year's newest addition is an event called "Cosplay [costume play] College" which is designed to help people create better and costumes that are more realistic as well as give tips as to how to find the best character to model one after. And hey, if you're looking for a costume I think I know a place where you might be able to get something…