Three colors describe Snow White's features: snow white skin, red cheeks, and ebony hair. Snow White's classic physical appearance was first described in the fairytale "Snow White and the Seven Dwarves" by the Brothers Grimm. While there have been many story, film, and TV adaptations of the classic tale, the costume of Snow White has been changed for each version. However, the image of Disney's gown stands out even today as the iconic Snow White outfit. Everyone knows of the classic Snow White dress from the animated film: yellow skirt, high white collar, and a blue tunic with puffed sleeves. However, with each rendition of the classic fairy tale, a new look for Snow White is created. One thing is for certain, though, and that is that she'll always be the fairest of them all.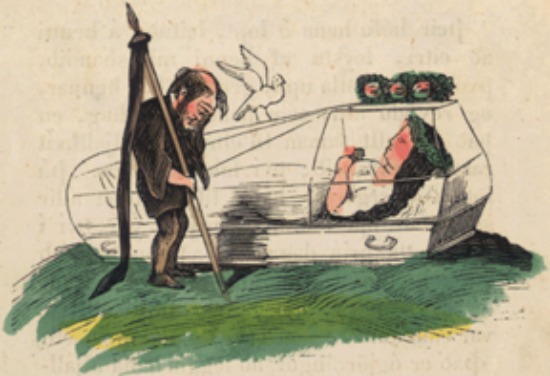 (source)
1916 - Snow White
Margueite Clark first portrayed Snow White in the 1916 silent film Snow White. Margueite stood at 4 feet 10 inches and had a girl-like quality well into her prime. She had large brown eyes and dark hair, and in the 1916 film, her brown hair was worn in ringlets. In this early film adaption to the classic fairytale, Margueite wore a simple white dress and white cloak. The white dress was modest with a wide skirt that went just past her knees. This dress also appeared to go along with the fashions of the time period. The dress was modest and slightly baggy like all dresses of the contemporary period.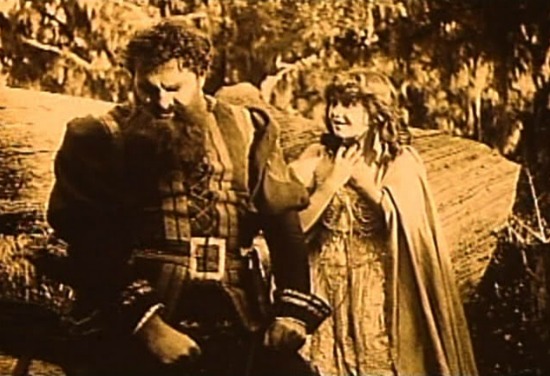 (source)
1937 - Disney's Snow White and the Seven Dwarves
In the Disney version, Snow White and the Seven Dwarfs (1937), Snow White has fair skinned with dark hair and red cheeks. She is dressed like a scullery maid with a primary colored dress. Her dress and appearance in this film remain the most well-known look for Snow White. Even today, this Snow White costume is considered the iconic look. In this version, the Snow White dress has a beautiful yellow skirt with a blue top and a high white collar. She also wears a red cape and a red bow tied in her ebony hair.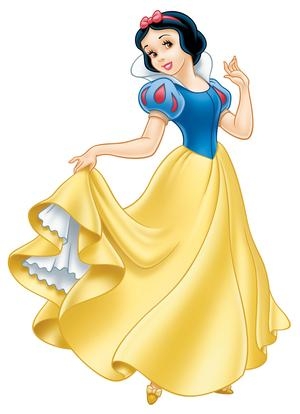 (source)

2001 - Snow White: The Fairest of Them All
In the 2001 television film, Snow White: The Fairest of Them All, Snow White is portrayed by actress Kristin Kreuk. This film mixes both the Brothers Grimm story as well as elements from Hans Christian Andersen's "The Snow Queen." Kristin has the fairest look: she has long dark hair, ruby lips, and pale skin. She wears a red gown in the film. Her gown is styled like a Renaissance gown, keeping in tradition with the setting of the original story. It has long, draped sleeves and is floor length.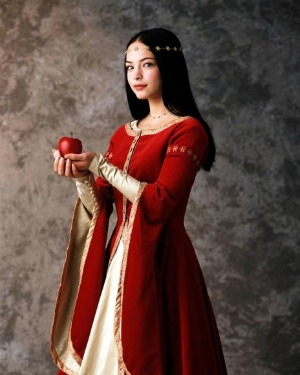 (source)
2007 - Sydney White
The 2007 teen comedy Sydney White gives the classic Snow White character a modern re-vamp. Sydney, played by Amanda Bynes, dresses in hoodies, t-shirts, demin skirts, and playful summer dresses. She wears a variety of clothes throughout the film, yet all of them are modern and definitely a little bit more tomboy. Unlike the traditional Snow White, Sydney has a tan and long, lighter brown hair.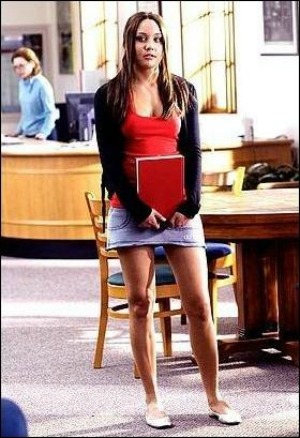 (source)
2011 to present - Once Upon a Time
Once Upon a Time is a TV show that brings together a variety of characters including Snow White, who is portrayed by Ginnifer Goodwin. In this television adaption, Snow White has ivory skin and short dark hair. Goodwin dresses very girly, but also professional (she is a school teacher after all). Think girly, lacy tops with skirts or dress trousers, and cardigans.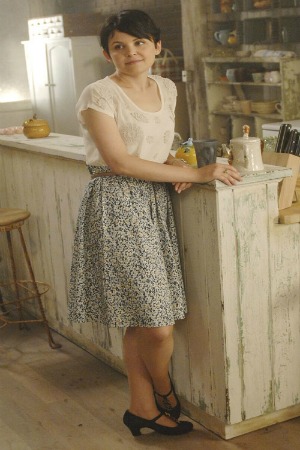 (source)

2012 - Mirror Mirror
The film Mirror Mirror is based on the Brothers Grimm fairytale. In this 2012 movie, Snow While is portrayed by Lily Collins. The costumes in this movie are phenomenal. Lily Collins looks similar to Disney's Snow White with her pale complexion and dark hair. Snow White has many looks through out the film. At the ball, she wears a white ball gown with a swan headpiece. She is also seen wearing a bright yellow cape.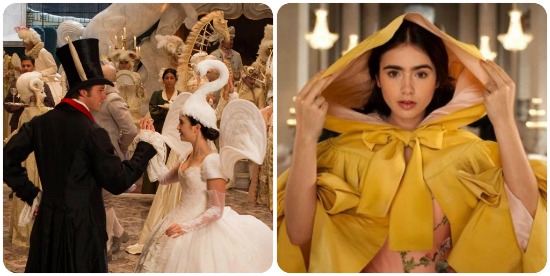 2012 - Snow White & the Huntsman
In the 2012 film, Snow White & the Huntsman, Snow White is portrayed by Kristen Stewart. In this version of the fairytale, Snow White is dressed for battle. She wears silver armor and carries a sword and shield with a golden tree design. When she's not in battle, she's seen wearing darker (and drabber compared to other incarnations) dress with corset. Her corset is brown and usually worn off the shoulder. Snow White's hair is down, wild and wavy. When she's in battle garb, her hair is braided back away from her face.