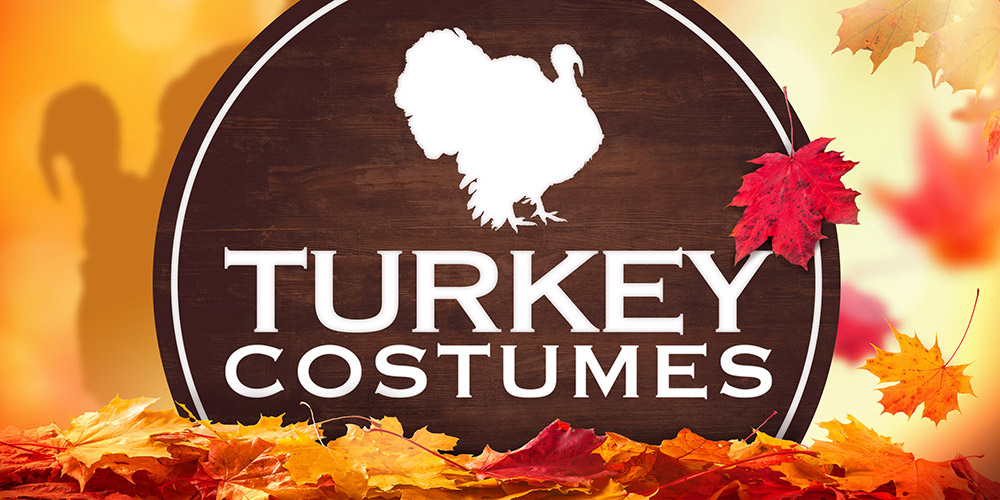 The air is crisp and the colored leaves crunch under your feet as you make your way to the door. The rest of the family is waiting but this will be worth it. Your feathers hit the door frame and you proudly walk in wearing the best Thanksgiving costume there is: a turkey costume!
The family erupts in laughter as you flap your wings and gobble loudly. You've really made their day! And as you load up your plate full with food, you're grateful that turkey costumes are perfect for hiding food babies. If you'd like to liven up your next gathering, we've got the kid and adult turkey costume options for you!
Turkey Costumes for Adults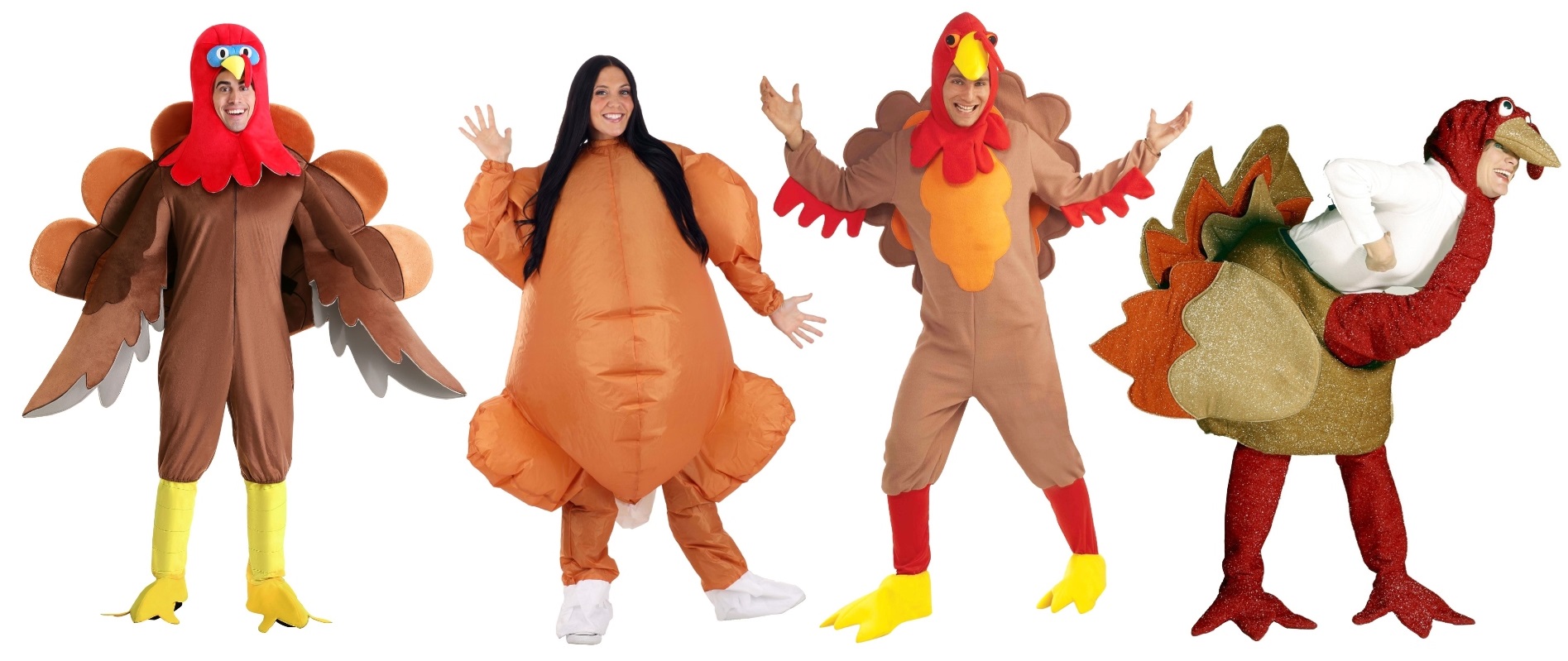 If you're looking to be a turkey and surprise your family as well, then these adult turkey costumes are just the thing you need! With styles varying from authentic and realistic to silly and fun, you're bound to find the perfect fit for your adult turkey costume plans. Most of our turkey costumes come equipped with the turkey jumpsuit, headpieces, and shoe covers, so you'll be fully prepared to gobble up some Thanksgiving fun!
Turkey Costumes for Kids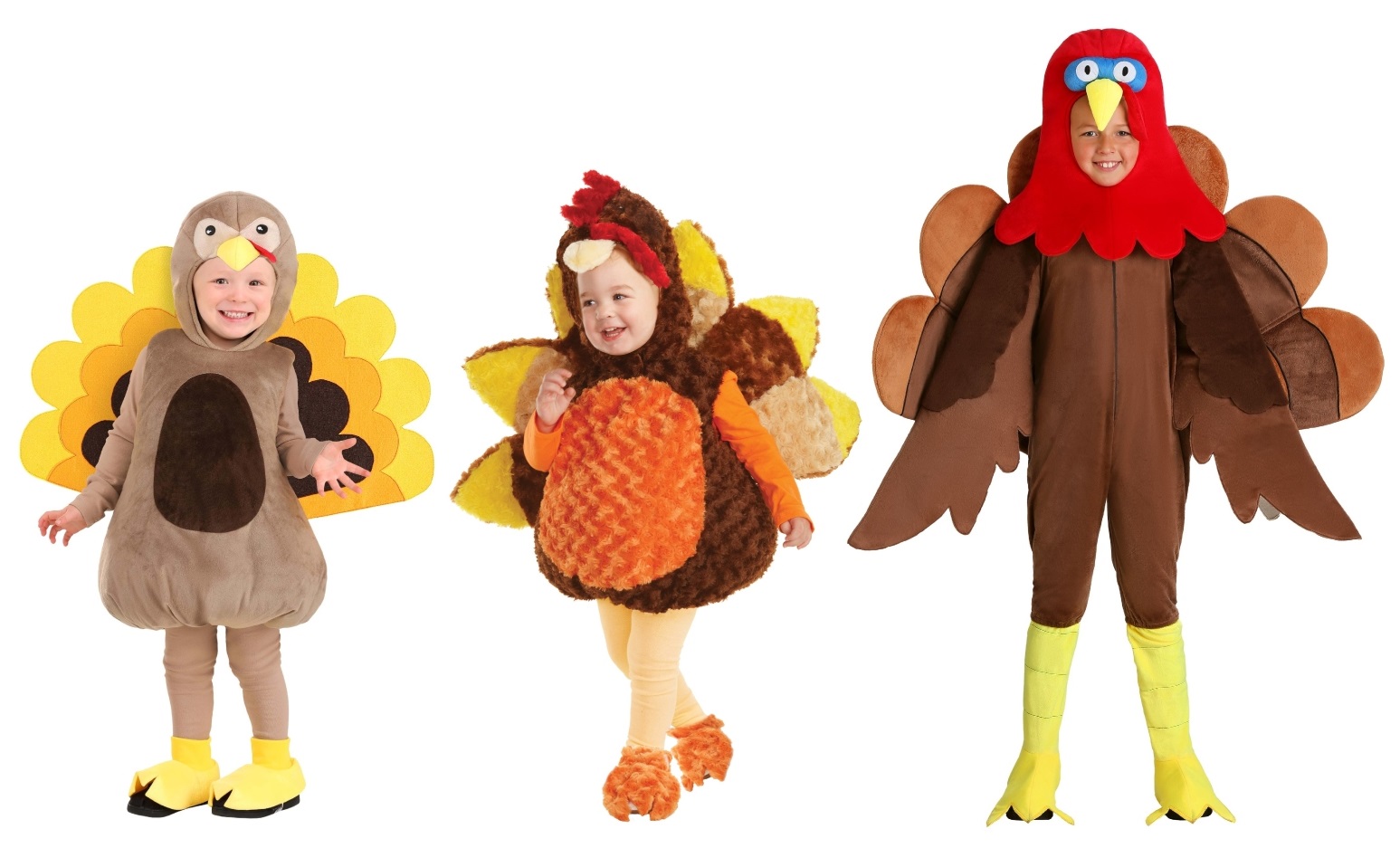 Get the whole family in on the joke and pick up some turkey costumes for kids as well. (They're so cute you could eat them up!) There are plenty of sizing options from the toddler turkey costume to the kids' turkey costumes. You're sure to find one that fits your needs. Those kiddos can be li'l turkeys most of the time, so now they'll be dressed for their usual mischief. In addition, the photo opportunities are endless with these charming Thanksgiving costumes!
Thanksgiving Dinner Costumes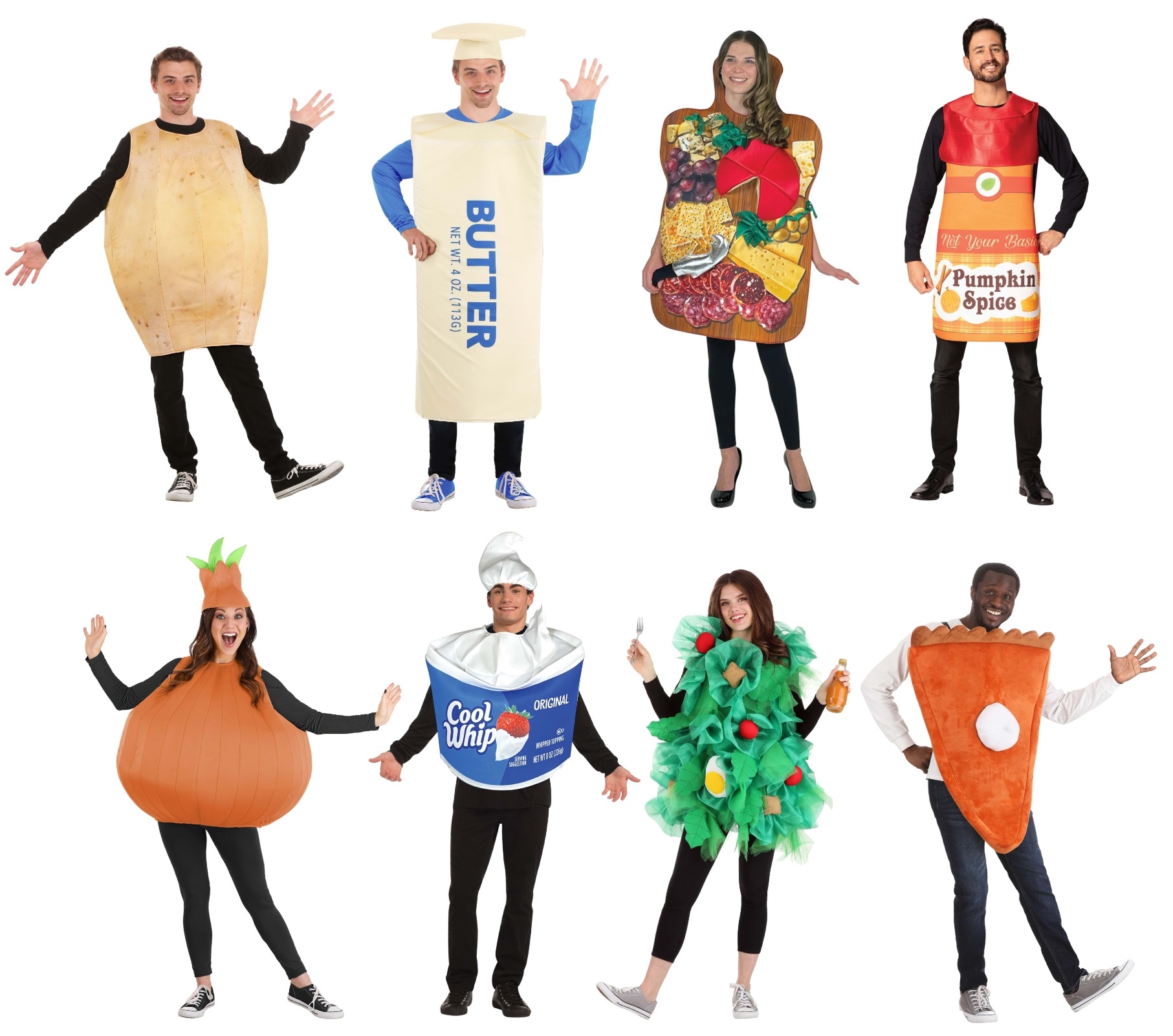 Why just eat Thanksgiving dinner when you can also BE the dinner? Make Thanksgiving a hoot this year by dressing up as your favorite holiday food. Pumpkin spice seasoning? Yes, please. (There's also a PSL sweater if you want to be pumpkin spice, but make it casual.) A corn cob and stick of butter couples' costume? Perfection! You can also show up to the table as a set of tableware, which is so meta it's pure genius.
Other Turkey Accessories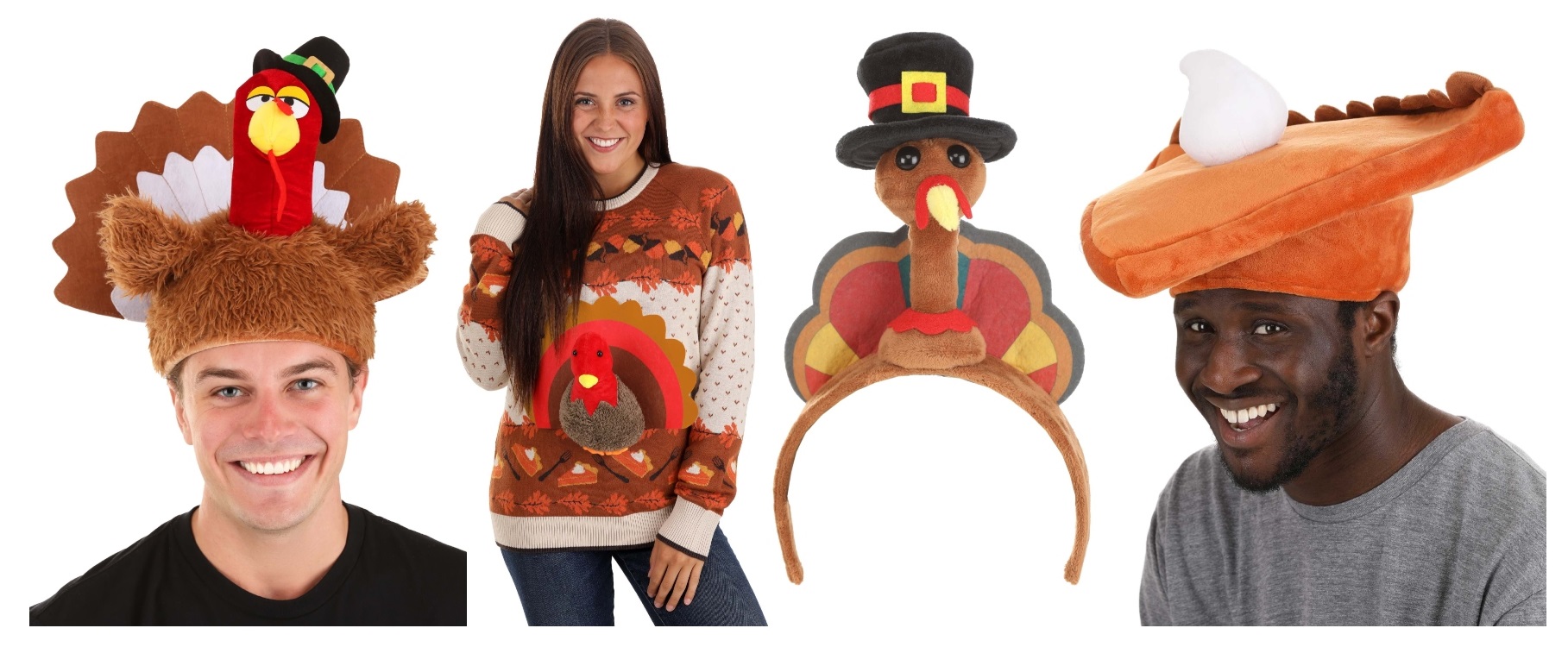 Have a topsy-turvy Turkey Day with some extra-silly turkey accessories! Maybe you're not ready for a full turkey costume yet, and that's ok. You can still be goofy this Thanksgiving with some Turkey hats or even a knit turkey sweater. Wear them to your Thanksgiving dinner and your guests will want to gobble these accessories up for themselves for next year!
Did you find the perfect turkey costume for your event? Our selection includes all of the adult and kid turkey costume options that we haven't covered here. We're sure to have the costume that will fit your needs! If you found a costume that you loved or have a funny story to share, please let us know in the comments below.