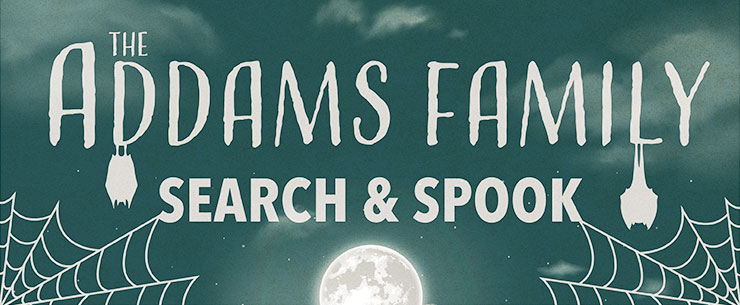 The Addams Family are a spooky bunch, each member more eccentric than the last. They all have their own unusual yet interesting hobbies and obsessions. And their house is a museum—it says so right there in the theme song—so you would expect to find it filled with all sorts of weird stuff. What we're saying is that the Addams Family house (and garden) is the perfect setting for a hidden object puzzle.
The family began as one-panel comics drawn by Charles Addams for The New Yorker. They weren't the "Addams" back then, because they only got names for the television series in 1964. From there, the Addams appeared in more television series (including a crossover with Scooby-Doo), a feature film in 1991 (plus sequels), video games, musicals, and more. They return in this year's The Addams Family, which makes now the perfect time to have some fun exploring their house and garden. We're calling it The Addams Family Search & Spook!
The Addams Family Puzzle
Click image for high-resolution printable version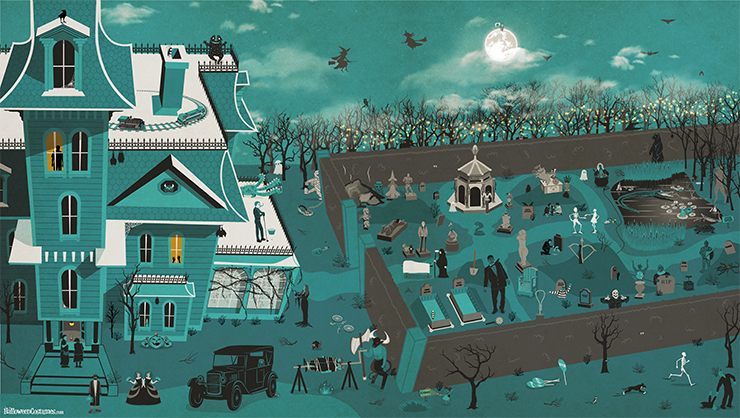 Embed This Image on Your Site:
People and Objects to Find in The Addams Family Search & Spook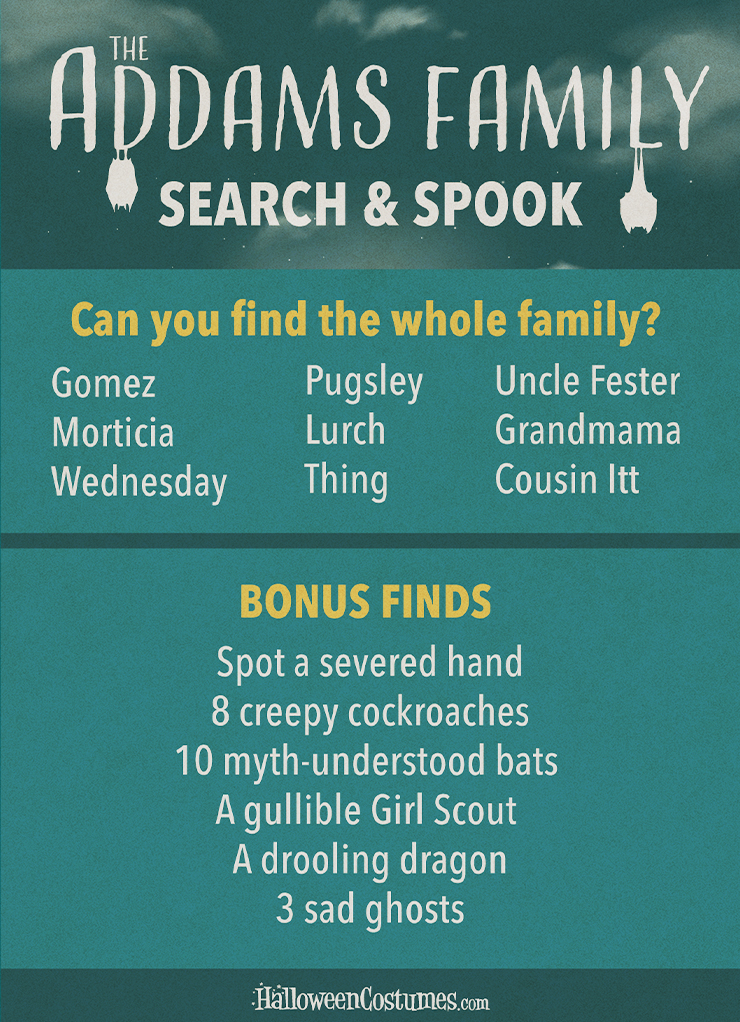 Embed This Image on Your Site:
Gomez
Morticia
Wednesday
Pugsley
Lurch
Thing
Uncle Fester
Grandmama
Cousin Itt
A severed hand
8 creepy cockroaches
10 myth-understood bats
A gullible Girl Scout
A drooling dragon
3 sad ghosts
How did you do? Did you find all of the hidden objects? Let us know in the comments! If you enjoy searching, you may even find some Addams Family costumes on this very website!
Puzzle designed by Amanda Anez