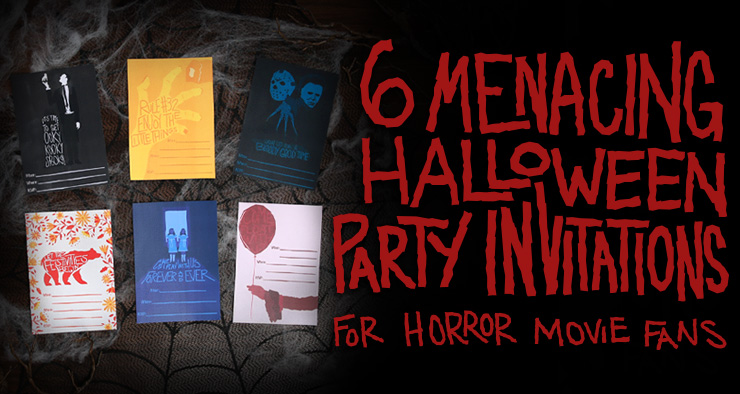 Pumpkins are glowing throughout your neighborhood, fallen leaves cover the path on your way home from work, and the air is just at the right temperature where a coat is optional but not necessary. It's Halloween, baby! The spookiest time of the year calls for an all-out ghoulish foolish mash. Whether you're looking to have your family over for some light-scary fun or have your friends for a gory good time, we've put together printable Halloween party invitations to save you some time! Featuring characters from iconic horror movies to get you and your invitees in the spirit, we're sure these invites will bring the spook to their mailboxes. Run to your nearest speaker, throw on Bobby Pickett's "Monster Mash" and let's get to it!
The high-resolution, printable party invitations are at the end of the article.
It: Chapter Two Halloween Party Invitation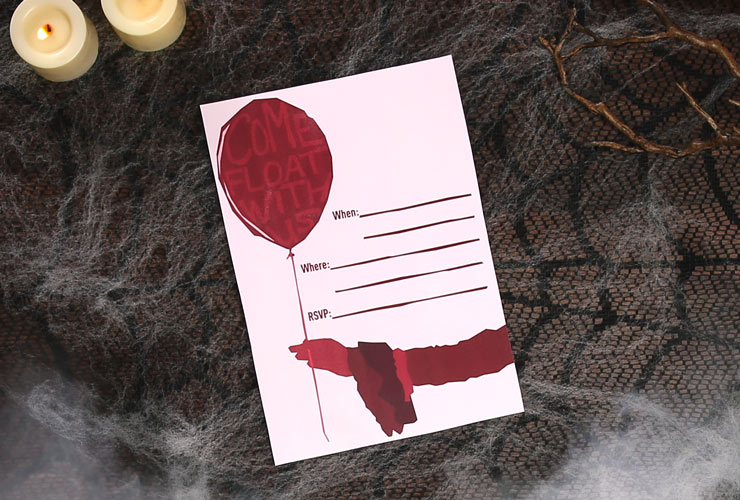 Come float with us.
Midsommar Halloween Party Invitation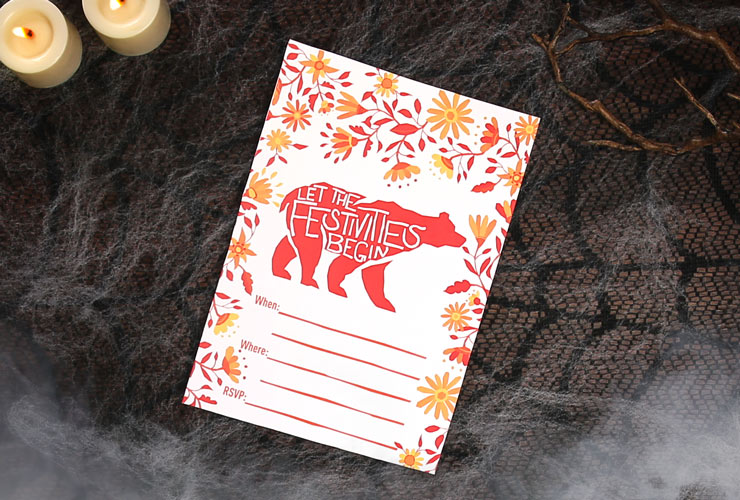 Let the festivities begin!
Zombieland 2 Halloween Party Invitation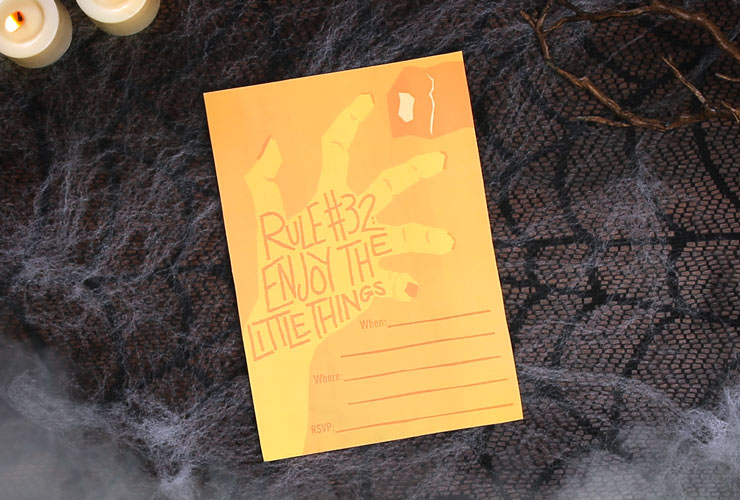 Rule #32: Enjoy the little things.
The Shining Halloween Party Invitation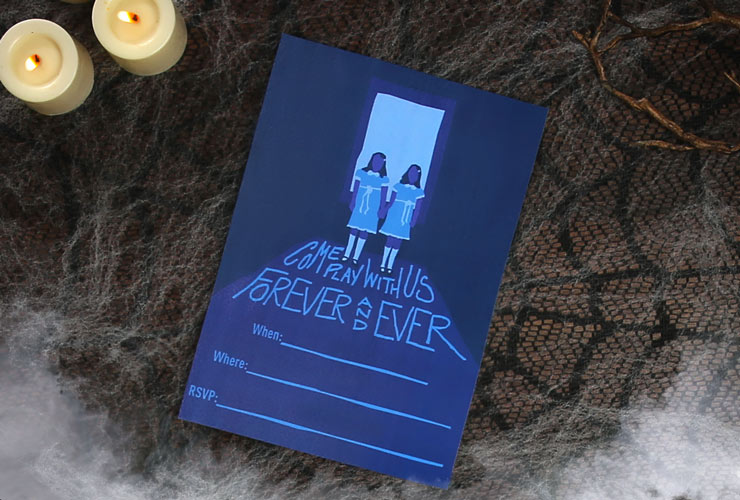 Come play with us forever and ever.
Jason, Michael, and Freddy Halloween Party Invitation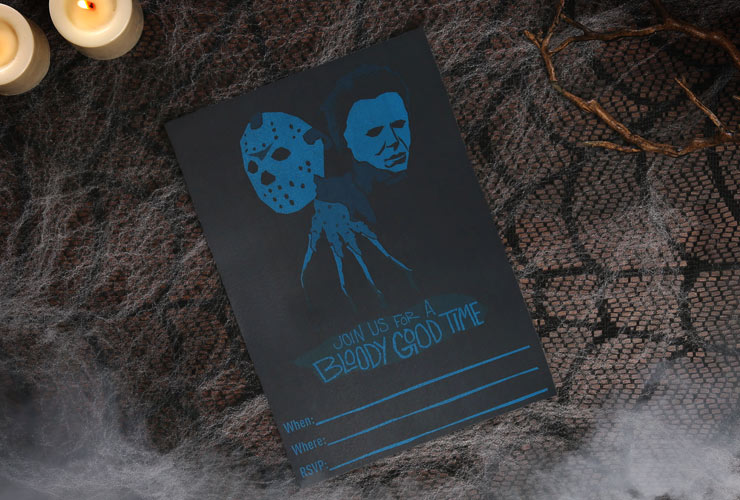 Join us for a bloody good time.
The Addams Family Halloween Party Invitation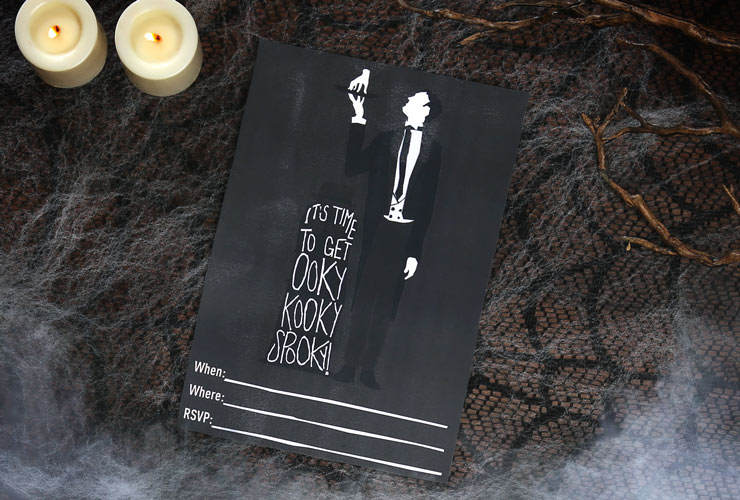 It's time to get ooky, kooky, spooky!
Printable Halloween Party Invitations
Click each image to open the printable Halloween party invitations.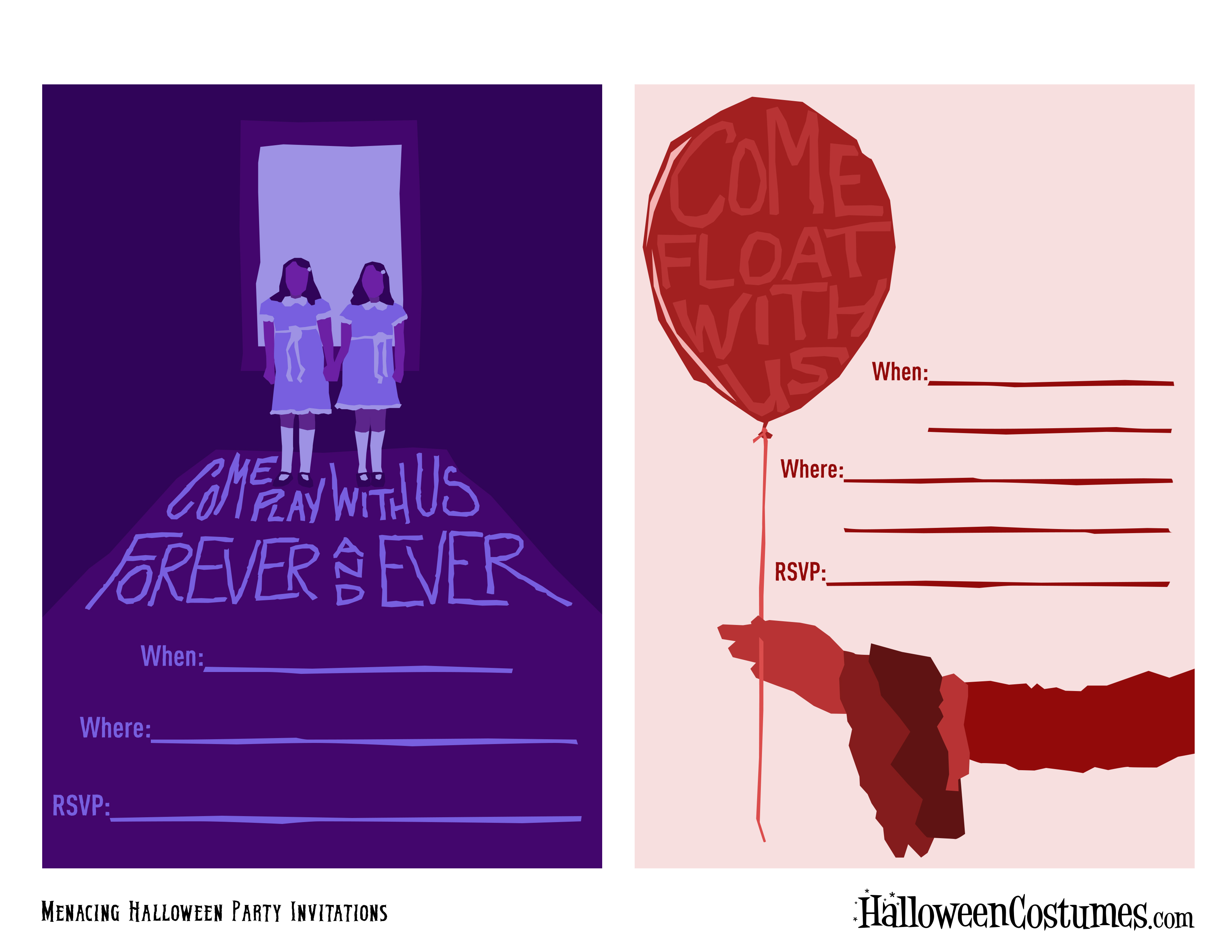 The Shining and It: Chapter Two party invitations.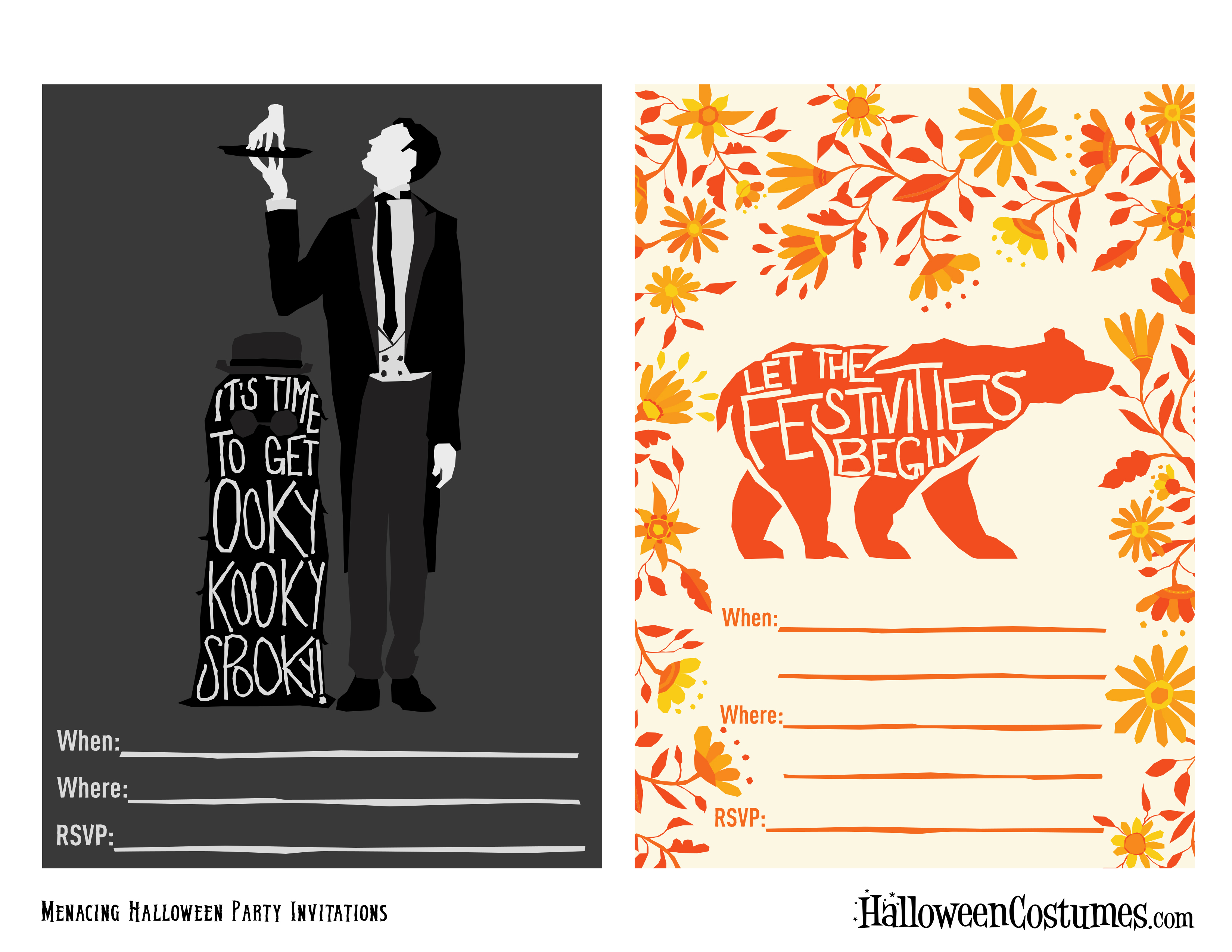 The Addams Family and Midsommar party invitations.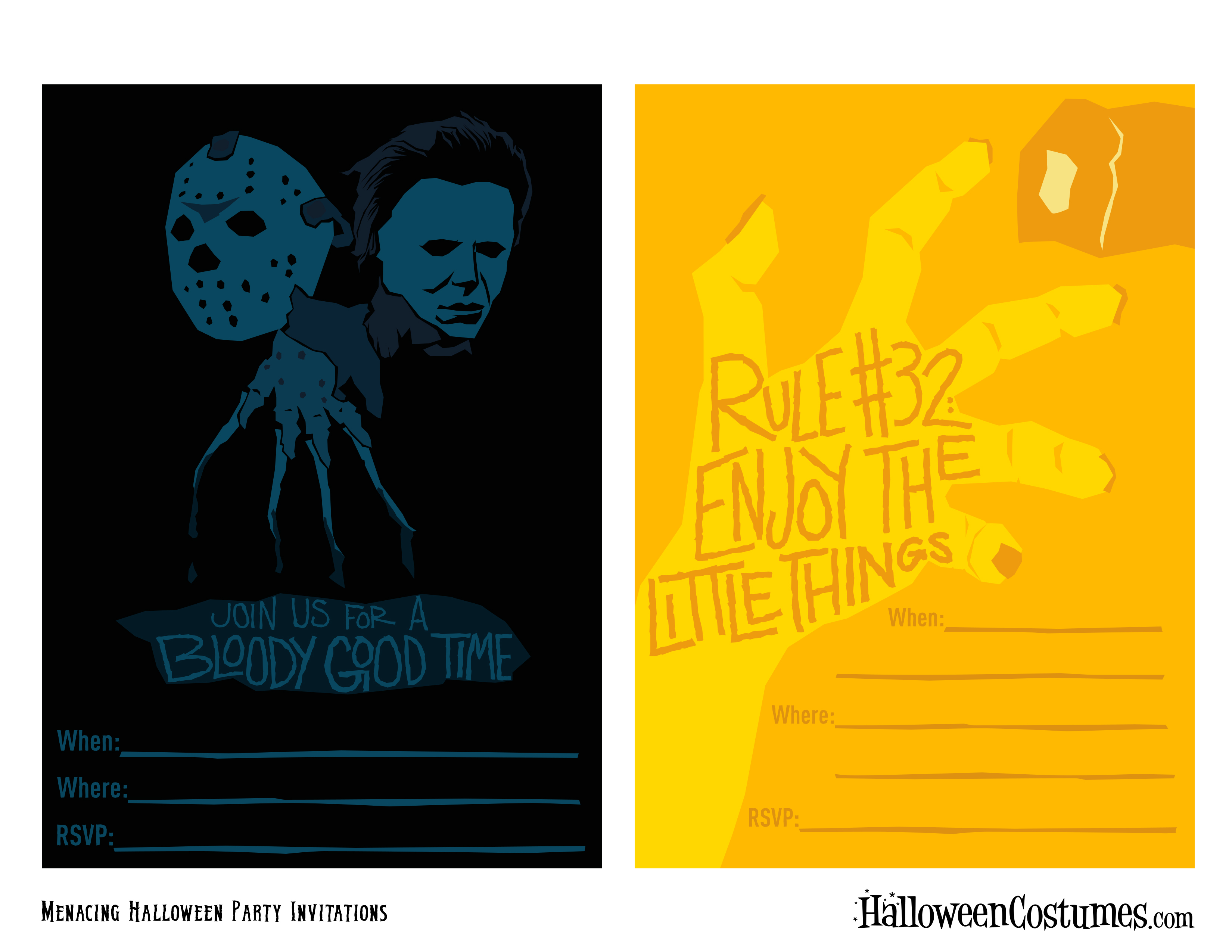 Horror icons (Jason Vorhees, Michael Myers, and Freddy Krueger) and Zombieland 2 party invitations.
Which invitation was your favorite? Don't have one? Use a variation! Not everyone has to receive the same invitation. If you are using any of the invites that have a darker color background, we highly recommend using a silver marker so you are able to read the writing. Otherwise, you can download the invites as image files and write on top of them digitally. Be sure to take pictures at your sinister get-together and tag us at @funcostumes so we can feel like we're part of the fun! Stay spooky.
Halloween invitations designed by Abby Bartels