Classic board games like Clue, Monopoly and Candyland have been getting face-lifts by pairing them with beloved movies and television series. Willy Wonka and the Chocolate Factory Candyland and Doc McStuffins Operation are examples of variations on these board games that make complete sense. Clue, originally Cluedo, is another iconic board game, and it is celebrating its 70th anniversary this year! Like many of the other classic board games, Clue also has various alternate versions. (Granted, some make more sense than others!) The original game of Clue revolves around a group of would-be murderers, a mansion with various rooms and a handful of potential weapons. We decided to design our dream version of Clue, and what would be better than a haunted mansion filled with iconic horror movie villains?
The original game of Clue had six suspects, six weapons and nine rooms. We took some liberties because we wanted matching villains, rooms and weapons for everyone, so there are seven in each category. It's quite a full house, and honestly, one that no one in their right mind would come to visit. With residents like Freddy Krueger in the bedroom, Samara Morgan in the living room and Jack Torrance in the bathroom, every square foot of this murder house is filled with nope. Check out the rest of our horror movie Clue board game to see who made the cut!
Horror Clue Board Game
Click to View at Larger Size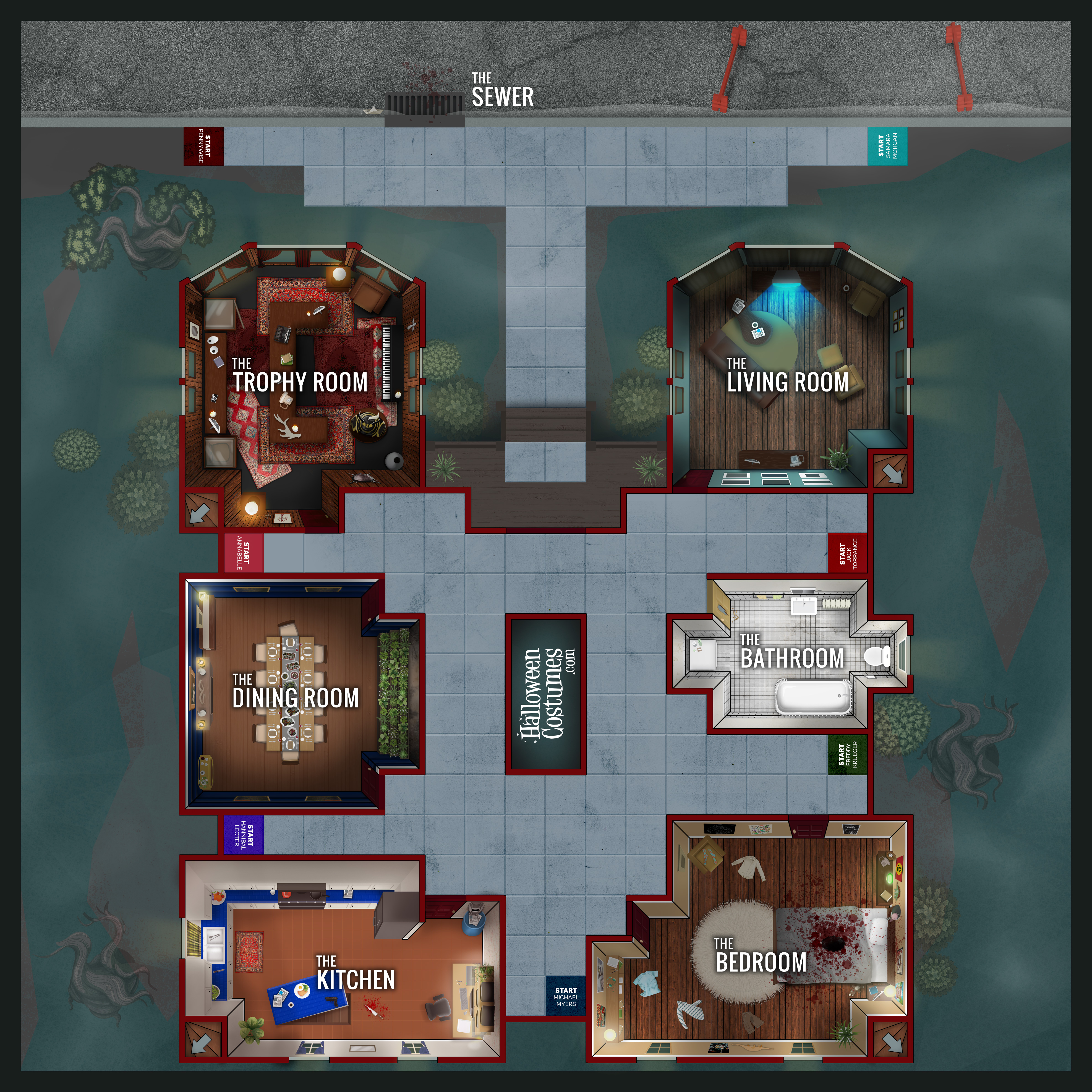 Annabelle Card Set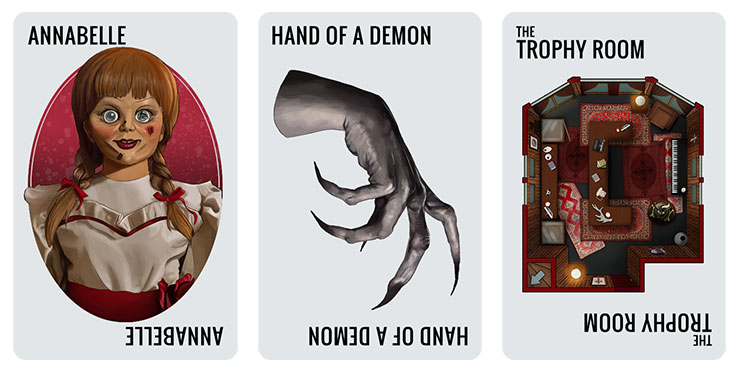 She's in a case for a reason.
Freddy Krueger Card Set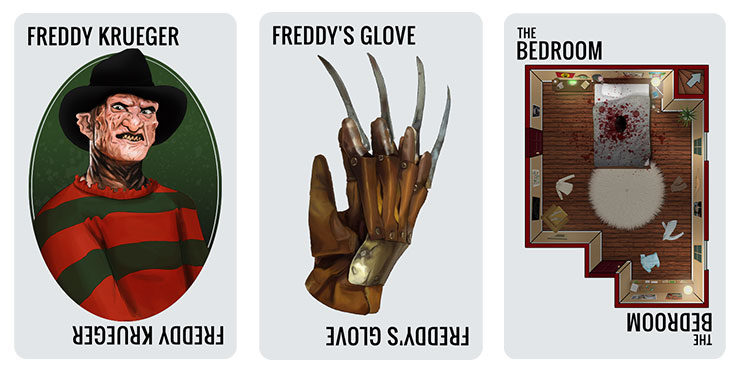 Every town has an Elm Street.
Hannibal Lecter Card Set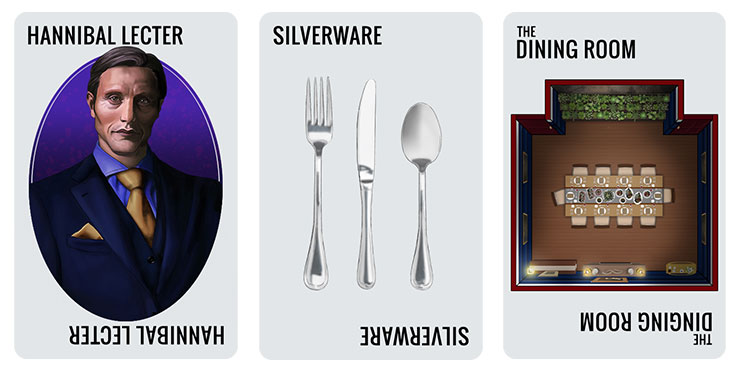 Perception's a tool that's pointed on both ends.
Jack Torrance Card Set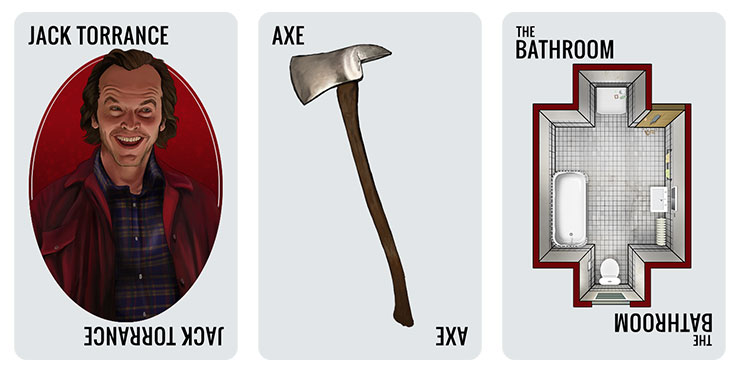 Here's Johnny!
Michael Myers Card Set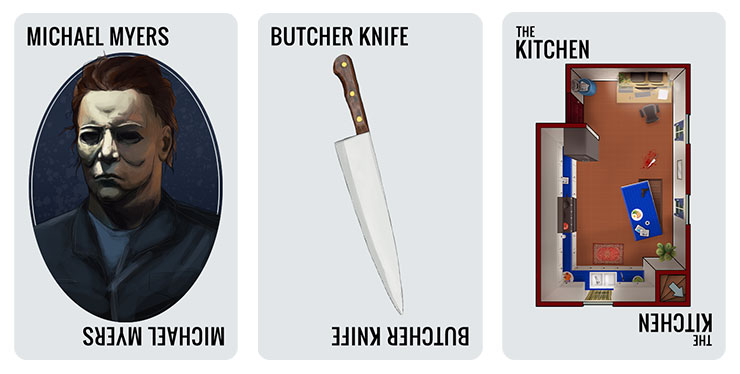 He can speak. He just chooses not to.
Pennywise Card Set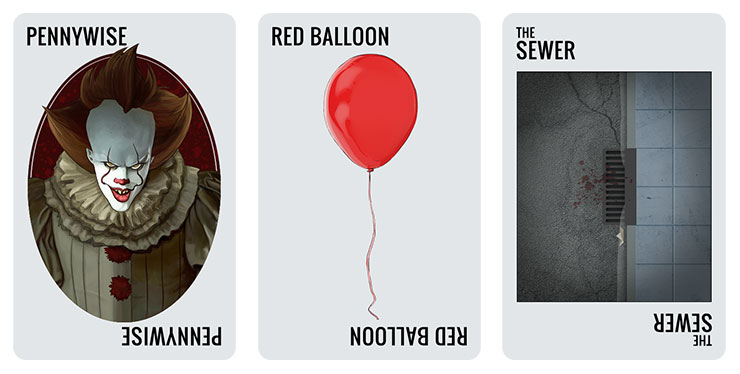 We all float.
Samara Morgan Card Set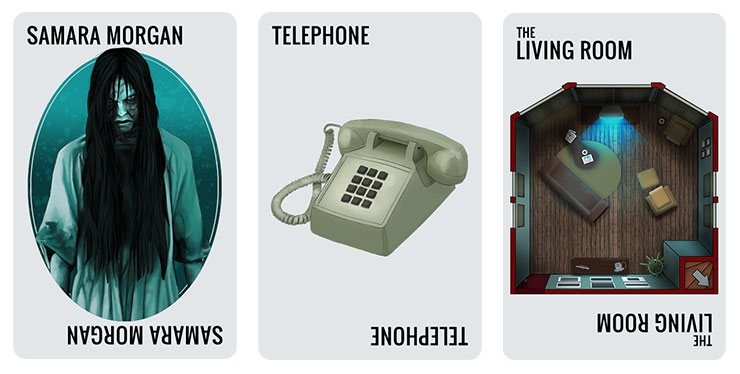 Seven days.
We hope you enjoyed our homage to Clue's 70th anniversary. (Maybe you're even feeling inspired to wear some scary costumes this Halloween!) Do you know which horror movie characters, rooms and weapons go together? How many shout-outs to these scary movies could you find in their corresponding rooms? Are there any other rooms and characters that you'd like to add to create a Clue Master Detective version? Feel free to share all your geeky desires with us in the comments. We would have loved to include so many other movie characters, but ultimately making tough choices like these is murder.
Board game and cards designed by Kady Jaspersen