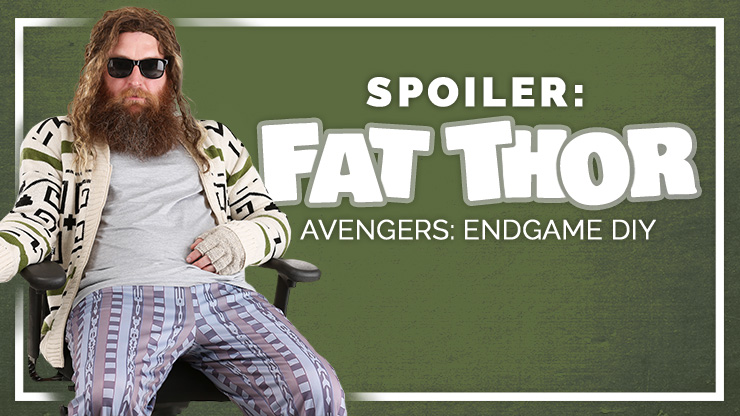 Avengers: Endgame came out with a bang, grossing over $1.2 billion worldwide on opening weekend. This made it the biggest worldwide opening over its predecessor Infinity War which held the previous record of $640 million. The release of the final movie in the Infinity Saga brought out many critics in regards to character evolutions, none more so than Thor who undergoes the biggest transformation of all. While some viewed this as hilarious others were outraged by the transformation into Bro Thor, accusing it of fat-shaming. He becomes the butt of many jokes throughout the movie. The Russo brothers and Chris Hemsworth, on the other hand, were delighted in how the character turned out, indicating that they had many conversations about the character arc before production began.
This brings us to one of the best DIY costume ideas of 2019, Fat Thor. Thor himself has been a costume favorite and this year is no different except now we have to take a little different approach than usual. Instead of the slim God of Thunder we are used to he's closer to "The Dude" from The Big Lebowski, even being referenced as such in the movie. That helps make this an easy costume DIY as well, just shop for "The Dude" costume online and add some accessories!
Fat Thor DIY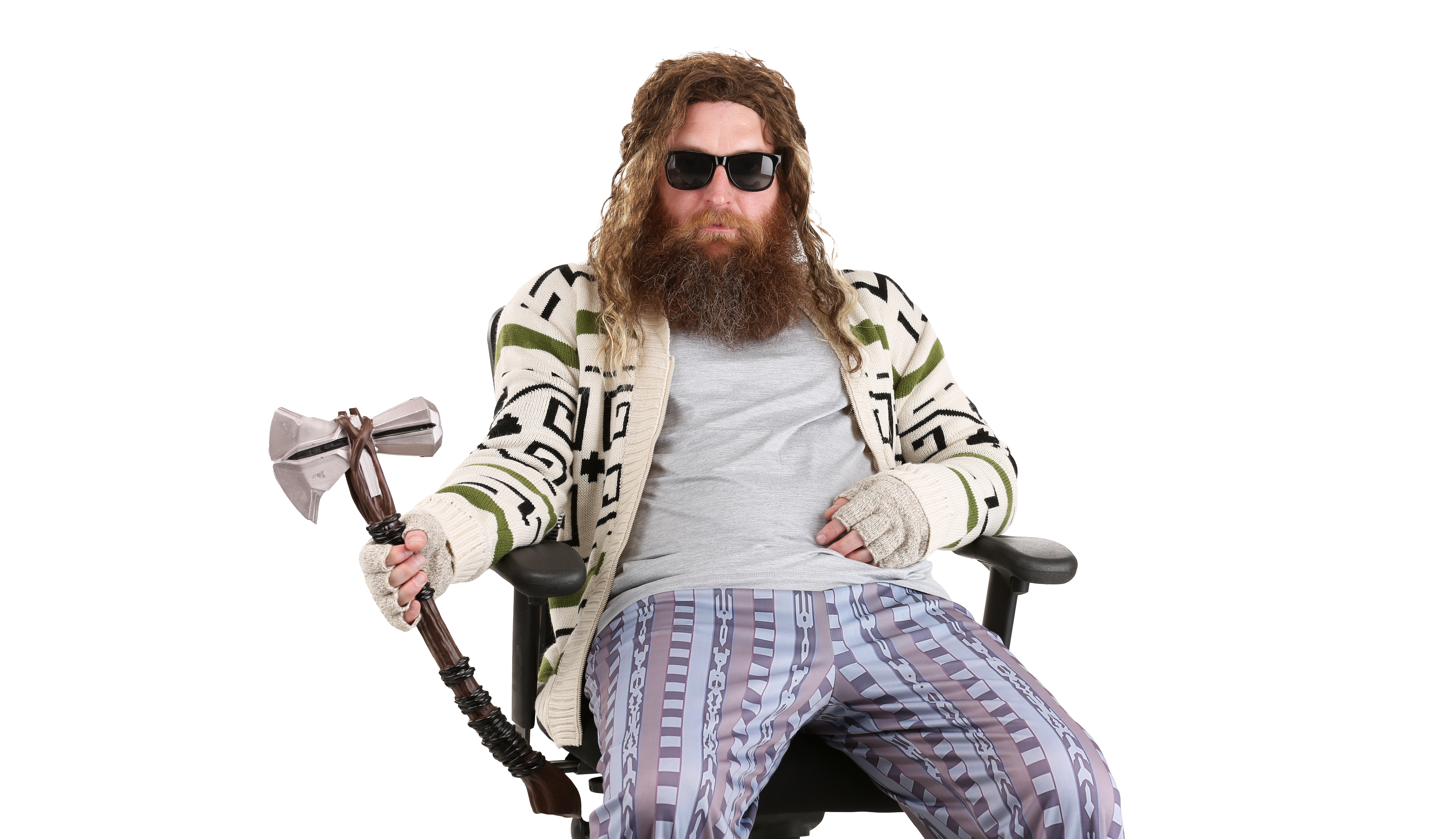 Going off the movies reference to the Dude we used our exclusive Big Lebowski The Dude costume, could it be that easy? Yes, yes it can. As scary as this might sound since DC and Marvel are complete rivals, we used an Aquaman Wig to get the long locks of Thor with the brown and blonde highlights. We were lucky enough not to need a beard but if you do you can get our swashbuckling pirate beard. Grab yourself some fingerless wool gloves and put on some blues sunglasses to complete the look. To make him stand out as Thor versus The Dude we added Stormbreaker to the ensemble, you could also buy a Mjolnir prop instead. Sounds easy enough right? That's what we thought too.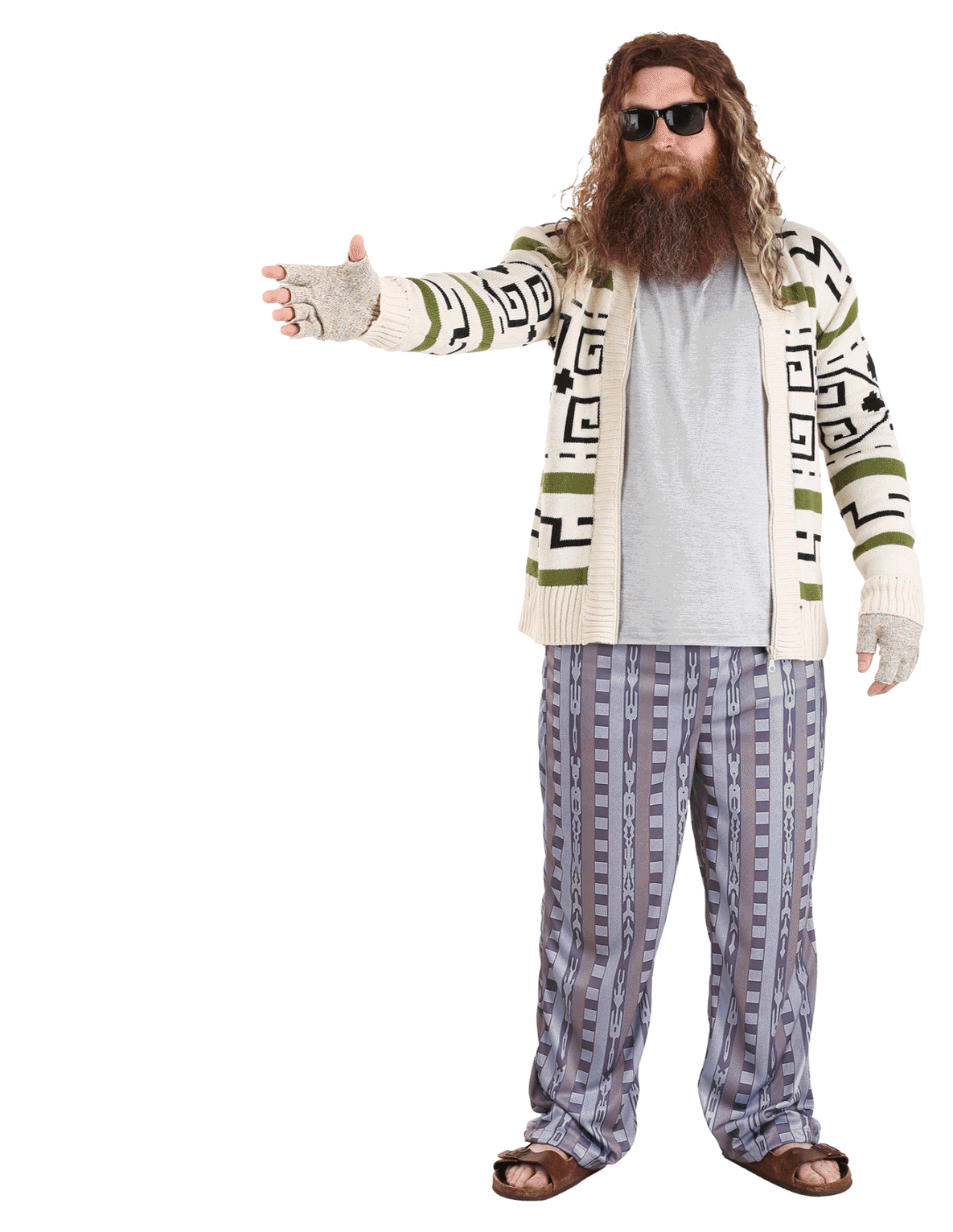 What do you think of our Fat Thor? Scarily close isn't he? We're almost positive you will be seeing a lot of these around this Halloween. If being known as Fat Thor isn't your thing you can certainly just go as Thor the God of Thunder.