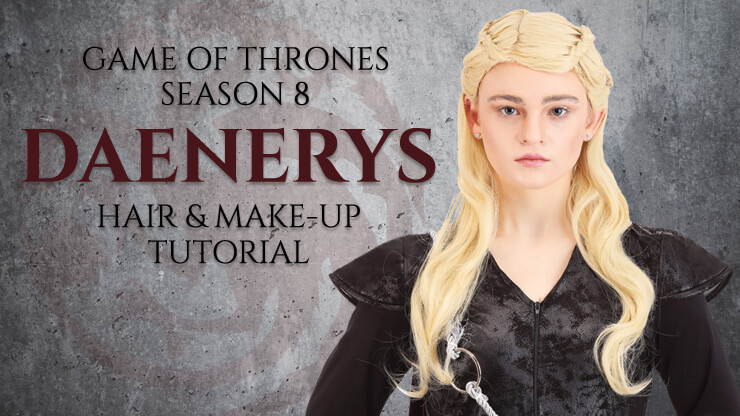 The final season of Game of Thrones is coming, and we're here for it. Many characters have come and gone, people have supported and betrayed one another and characters that are still alive have undergone some pretty immense character growth. One such character is Daenerys Targaryen. Married off against her will by her brother in exchange for an army, she went from an outcast to the confident Mother of Dragons that we know and love, with her own army (and dragons) at her beck and call. It should be no surprise to anyone that many girls and women want to dress like Daenerys for conventions and Halloween. Daenerys's hair keeps changing a little (sometimes a lot) every season, so we're going to show you how to style a wig and do your makeup so that can look like the Breaker of Chains in Season 8 of Game of Thrones.
Daenerys Hair and Makeup Tutorial Video
Pro Tip: We have our wig head secured to a camera tripod so that it doesn't move around, and it also makes the height adjustable so it's easier to work with.
The Inspiration Behind Our Season 8 Daenerys Targaryen Hair and Makeup Tutorial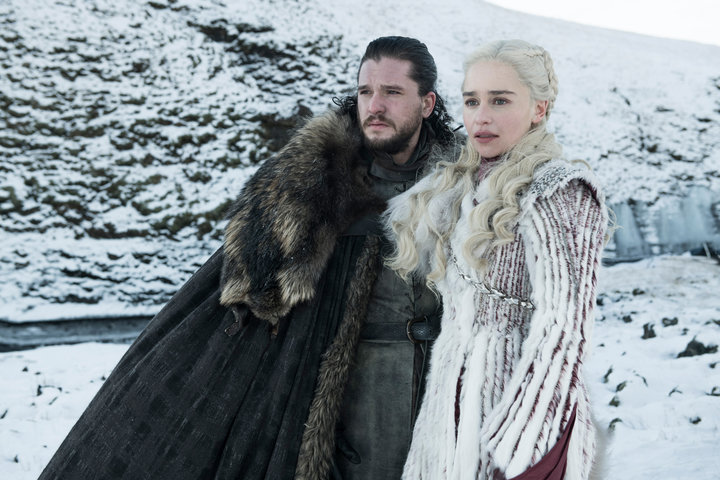 [Source: Helen Sloane/HBO/Huffington Post]
Their outfits look so warm and cozy!
The Best Reference for the Back of Her Hair We Could Find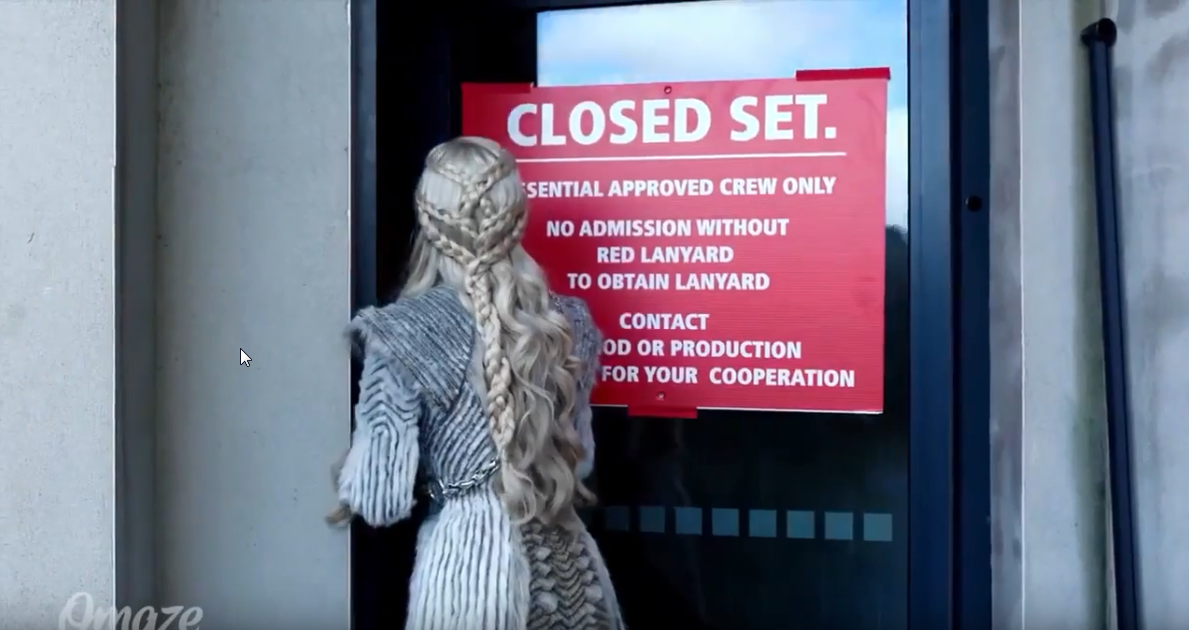 [Source: Omaze YouTube]
Apologies on the cursor, but we snagged a screenshot from a Season 8 behind the scenes video. We hope the next sneak peek is just a shot of the back of Daenerys's hair!
Here are the Products We Used for Our Daenerys' Hair, Makeup and Outfit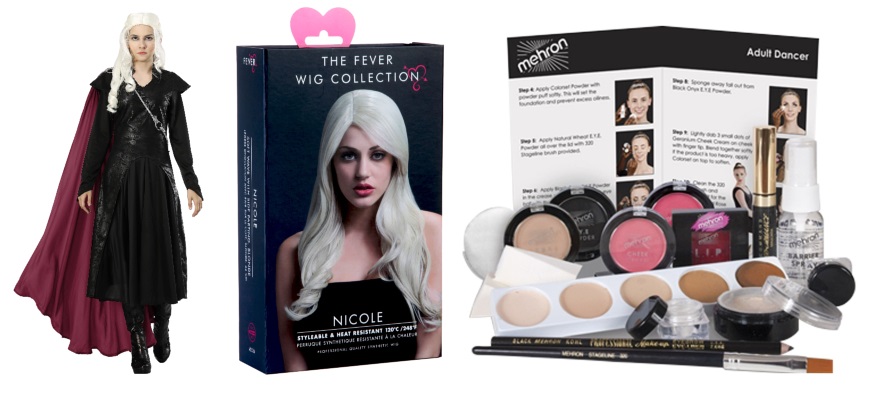 The Daenerys braids are famous by now, which means that your wig (or hair) needs to be nice and long. Curling and braiding will shorten the hair's length, so you need to make sure to have enough! We used the Smiffy's brand Nicole wig from the Fever Collection because it's long, heat-styleable and it's already slightly curly and wavy like Daenerys's hair, so you don't have to do as much manual curling. Once you have your wig selected, you'll want to make sure you have your makeup together. We used the Dancers makeup kit by Mehron because it's quality makeup with heavy coverage, it has a nicely varied palette for light to medium skin tones and it's great for contouring. Lastly, you'll want a Daenerys costume to go with your wig and makeup. She has several different costumes throughout the series, so we chose this women's dragon warrior costume, which was the closest costume we could find to one of her Season 8 costumes.
Completed Daenerys Makeup and Hair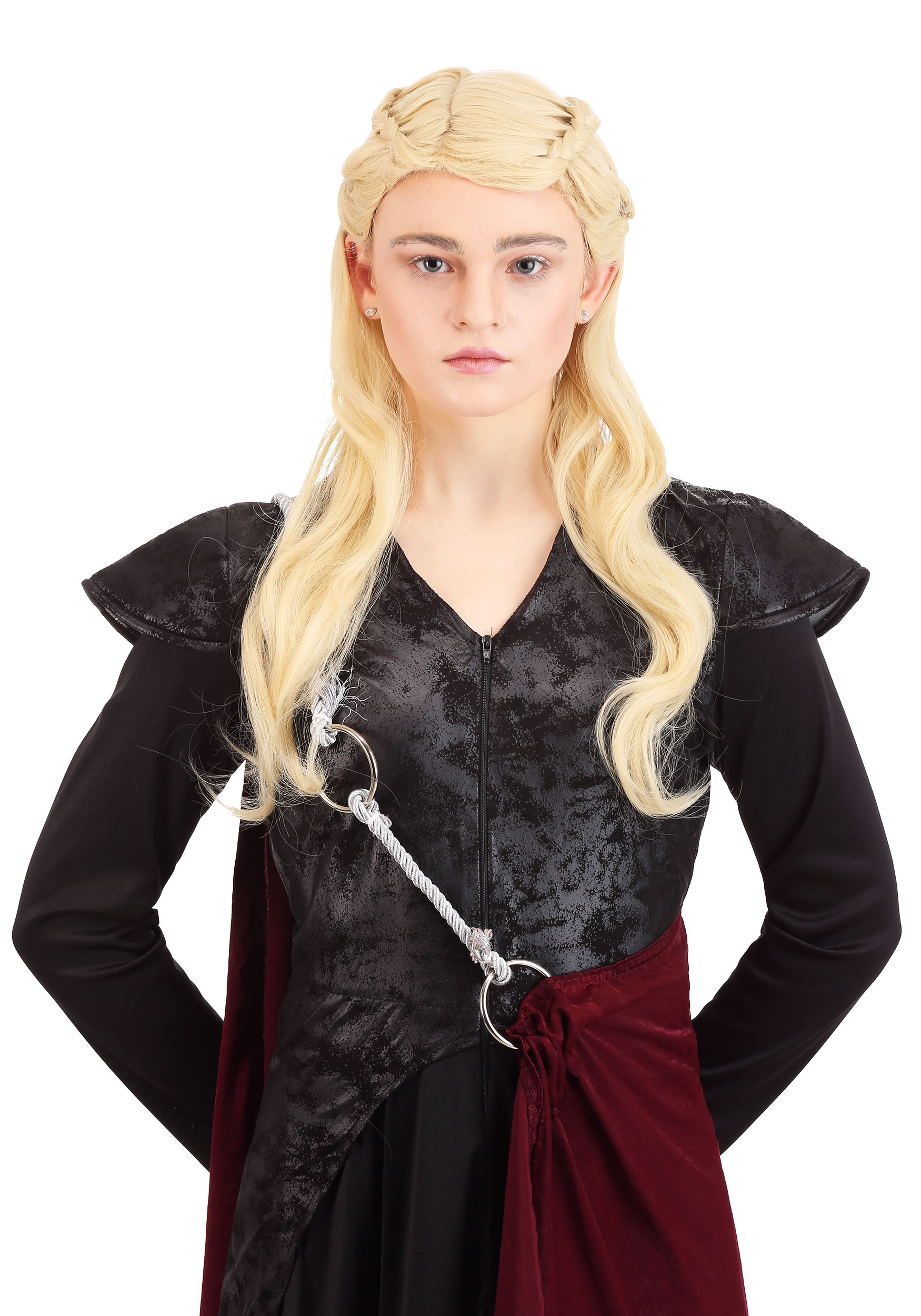 "Dracarys."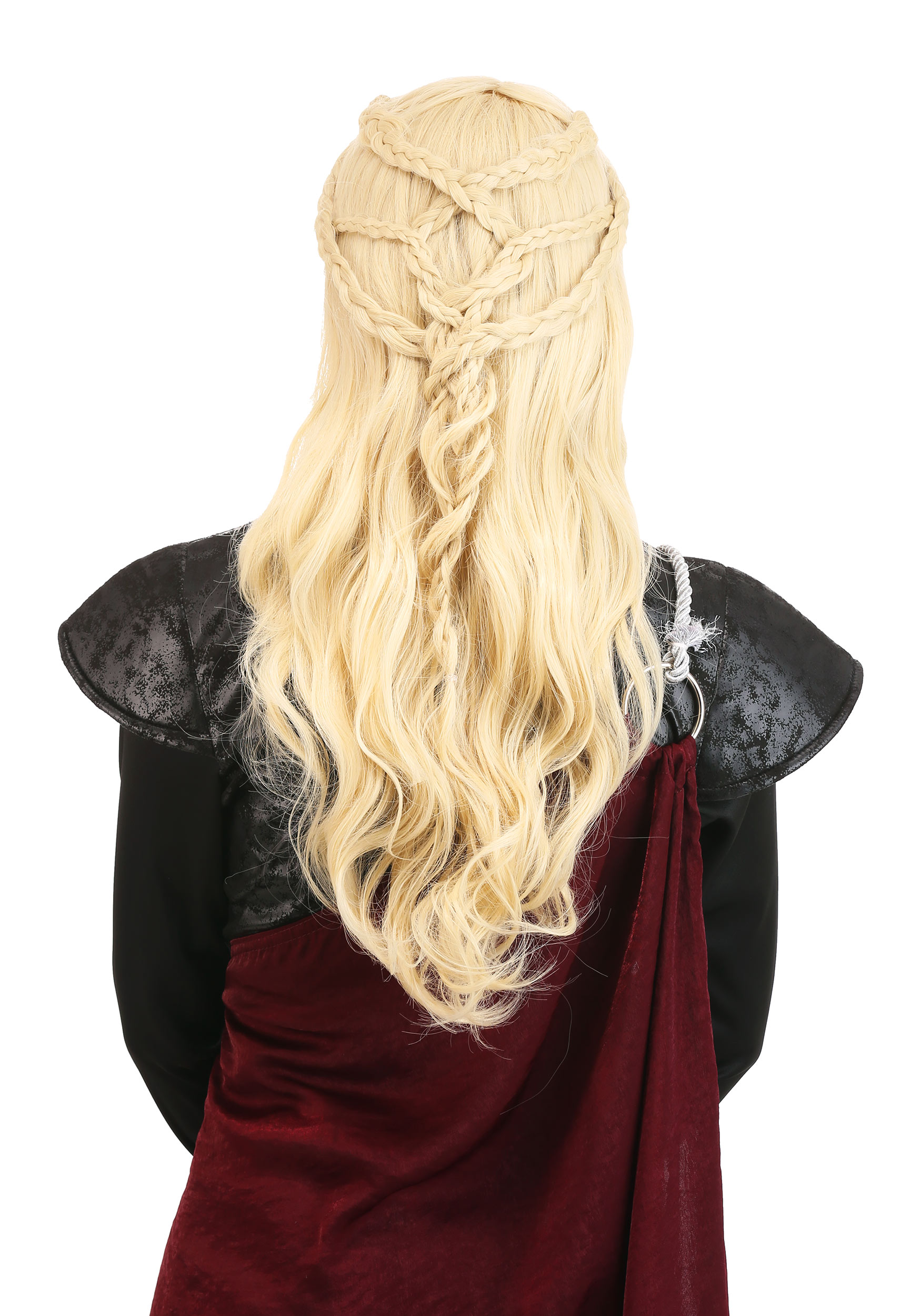 These braids are not for the faint of heart.
We hope you enjoyed our tutorial about how to do Daenerys's hair and makeup. Have you dressed in a Daenerys costume before? Do you prefer to use your own hair or do you like to style wigs? Feel free to share your experiences with us in the comments! Check out these other Game of Thrones costumes and accessories for costume ideas for Daenerys and other Game of Thrones characters.