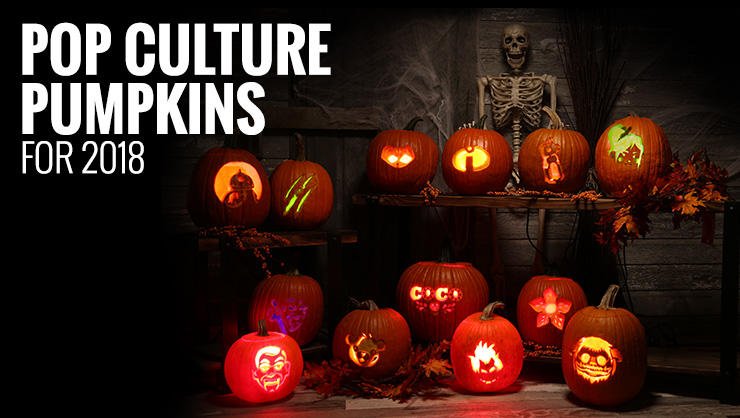 Halloween is one of the best holidays for families. (We're definitely not biased.) What other holiday lends itself to spooky corn mazes, haunted hayrides and tours through haunted houses? What holiday encourages entire families to coordinate costumes together so they have the most amazing group costume on the block? And finally, what holiday encourages families to slice open pumpkins, dig out their guts, carve them up and stick lights in them overnight? You should only have been able to answer "Halloween" for all of these questions. Pumpkin carving is an activity that many people take quite seriously every year, but it's not always easy to decide what to carve! We put together this handy pack of free printable pop culture pumpkin stencils that are sure to impress the neighbors!
Feel free to browse through our pumpkin designs, they're all free to download and print. Our pumpkin carving designs range from easy pumpkin stencils for kids to advanced pumpkin stencils for adults. Young children will love simple designs from their favorite movies and television shows such as the PJ Masks or the Incredibles logo. Older children that are looking for more of a challenge may enjoy pumpkin carving stencils for Vanellope von Schweetz from Ralph Breaks the Internet or a stencil design inspired by some of their favorite Overwatch champions. Adults and anyone else looking for a challenge will enjoy pumpkin stencils like the Demogorgon from Stranger Things or the nostalgia bomb that is Labyrinth. (We're totally all about the 80s whether it's from the era or set during that time!) We also have other pumpkin designs to get excited about, so check out all of our printable pumpkin stencil designs below!
Click the Links Below the Pumpkin Photos for the Free Printable Pumpkin Stencils
The Incredibles Logo Pumpkin Stencil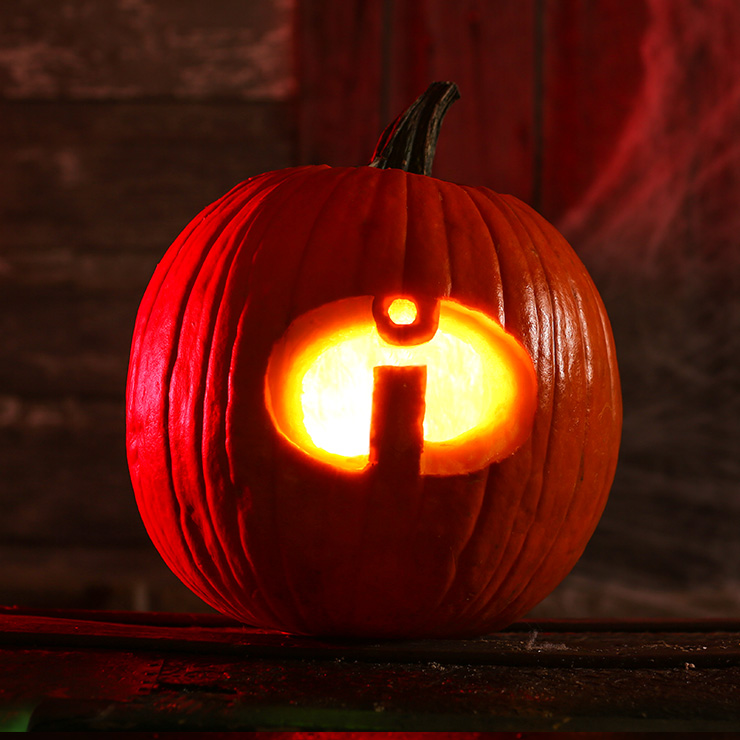 We never look back, darlings. It distracts us from the now.
The Incredibles Logo Pumpkin Stencil
Halloween Michael Myers Pumpkin Stencil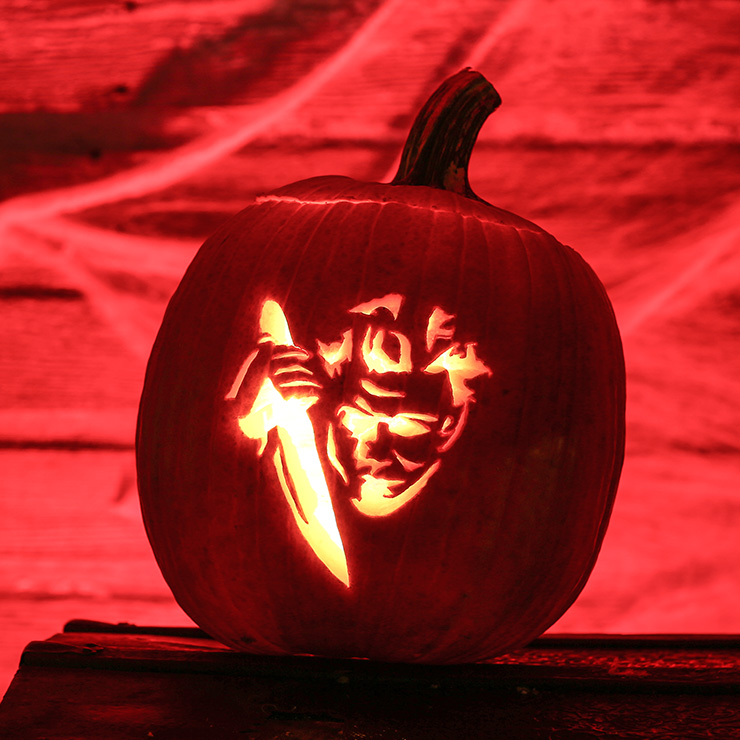 It's Halloween, everyone's entitled to one good scary pumpkin.
Fortnite Cuddle Team Leader Pumpkin Stencil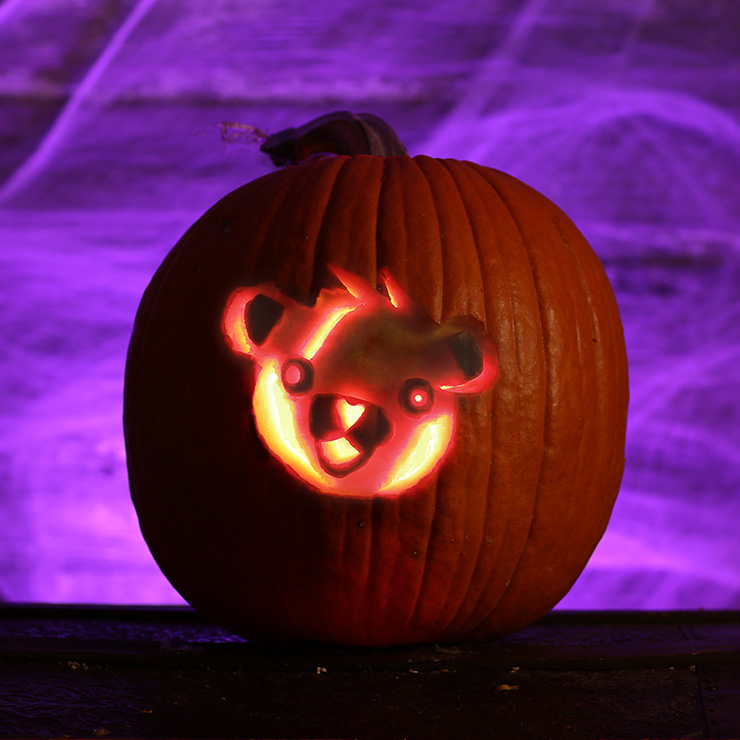 There's no need to buy this pumpkin carving skin from the item shop.
Cuddle Team Leader Fortnite Pumpkin Stencil
Stranger Things Demogorgon Pumpkin Stencil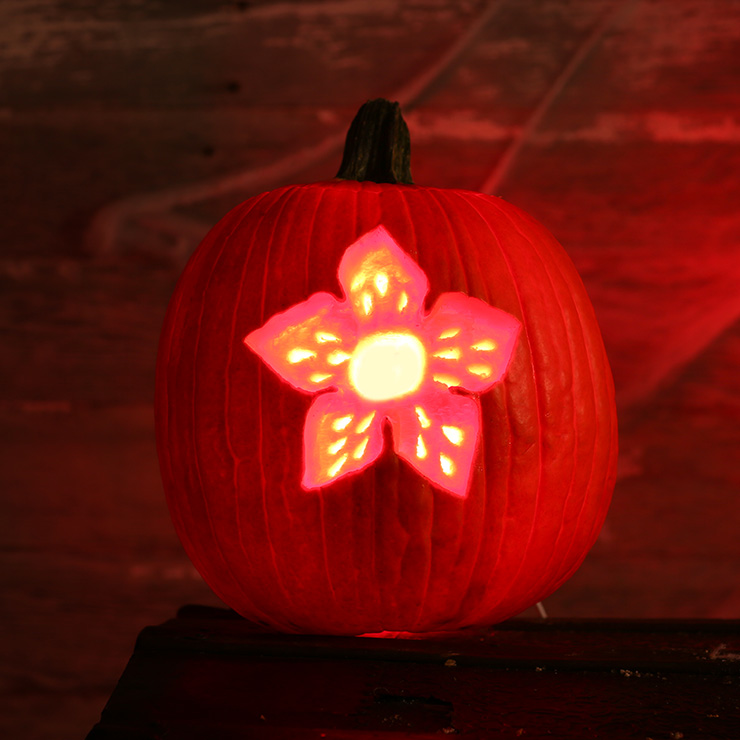 Bring your favorite creature from the upside-down to your front porch.
Stranger Things Demogorgon Pumpkin Stencil
Infinity Gauntlet Pumpkin Stencil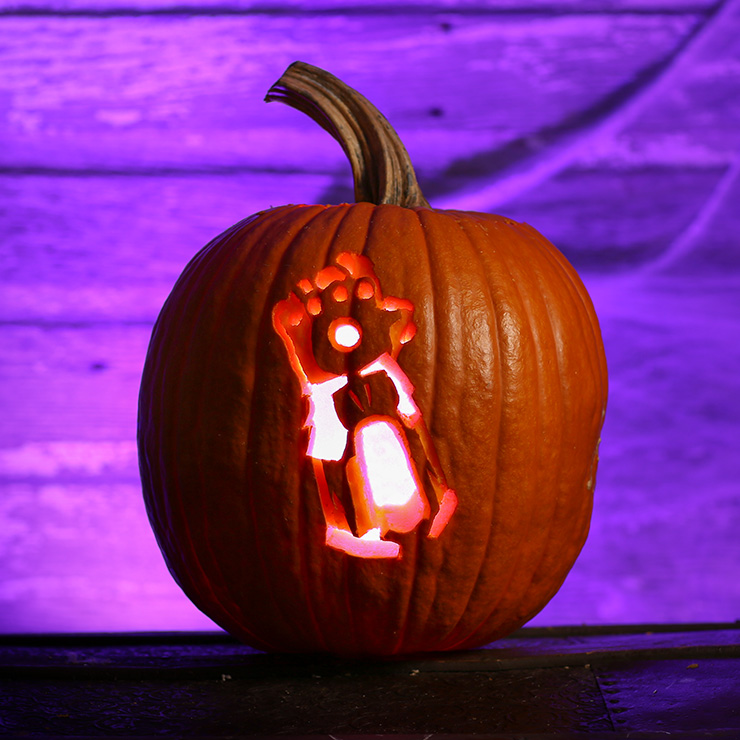 The universe lies within your grasp, and so does this pumpkin design.
Infinity Gauntlet Pumpkin Stencil
Coco Pumpkin Stencil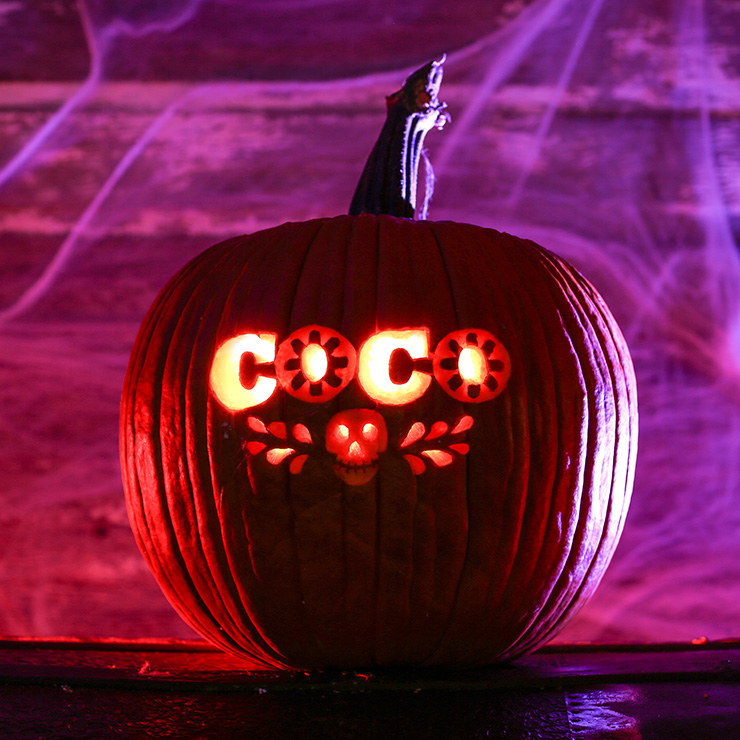 This pumpkin carving design is....just the right amount of obvious.
PJ Masks Pumpkin Stencils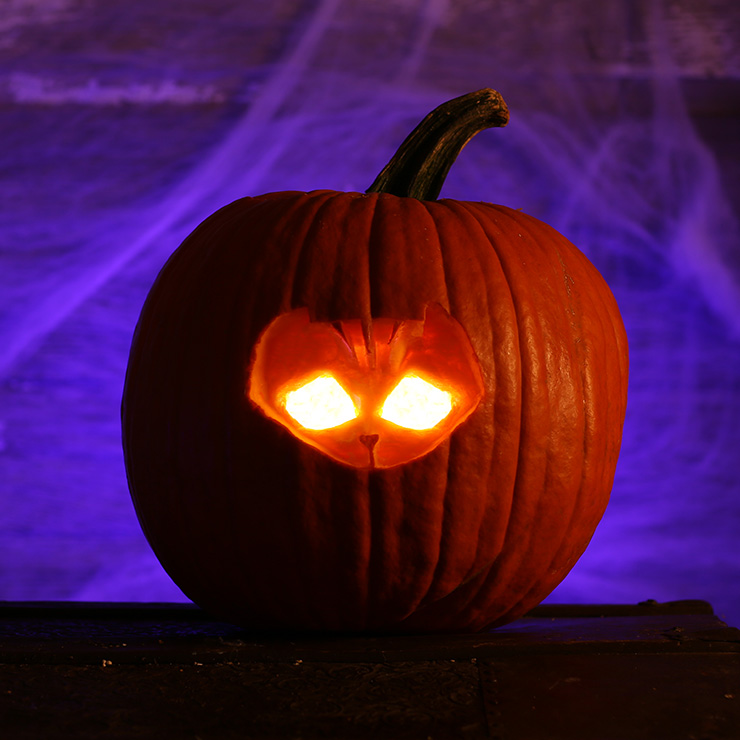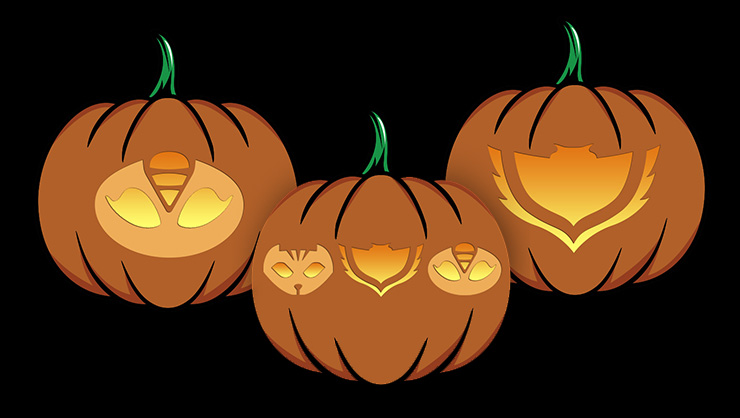 A hero helps anyone, so don't be surprised if your child needs your help carving this pumpkin.
Jurassic World Pumpkin Stencil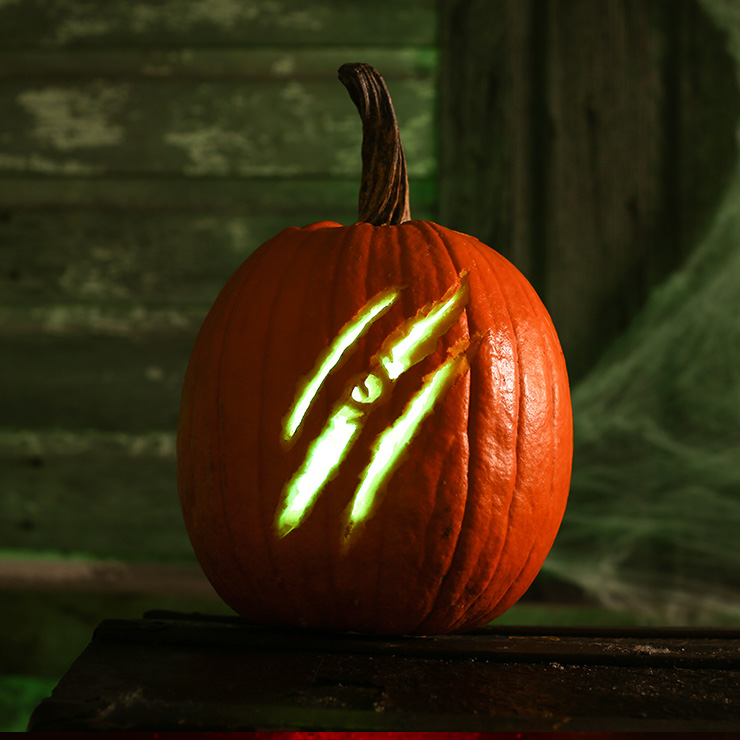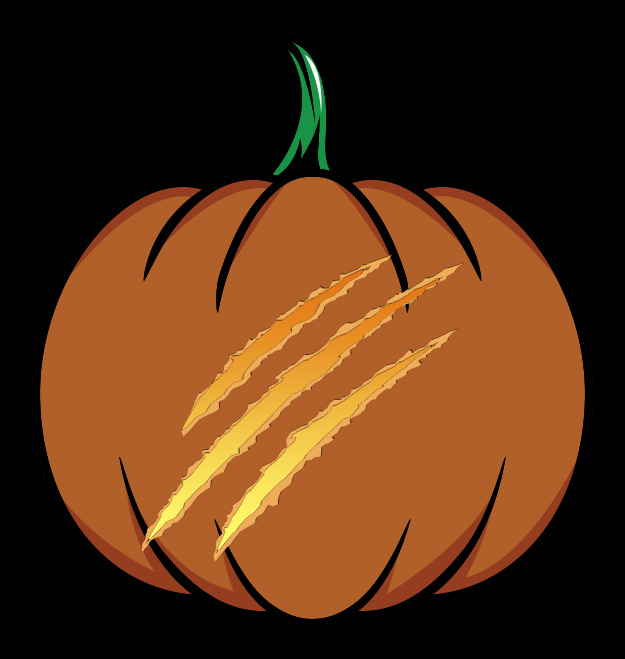 What is that thing? A pumpkin-dinosaur hybrid is one dino we can deal with.
Goosebumps Slappy Pumpkin Stencil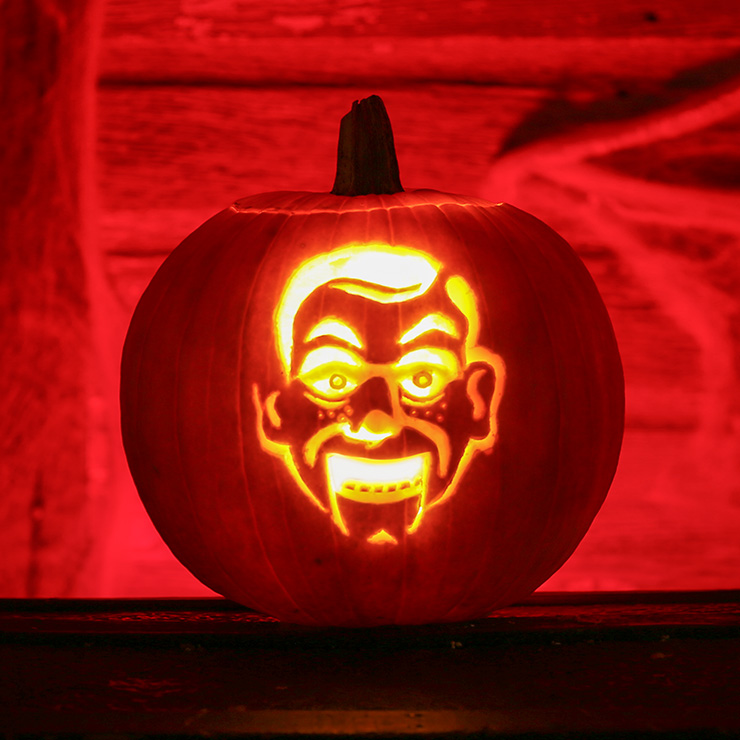 "Karru marri odonna loma molonu karrano."
Goosebumps Slappy Pumpkin Stencil
Vanellope von Schweetz Pumpkin Stencil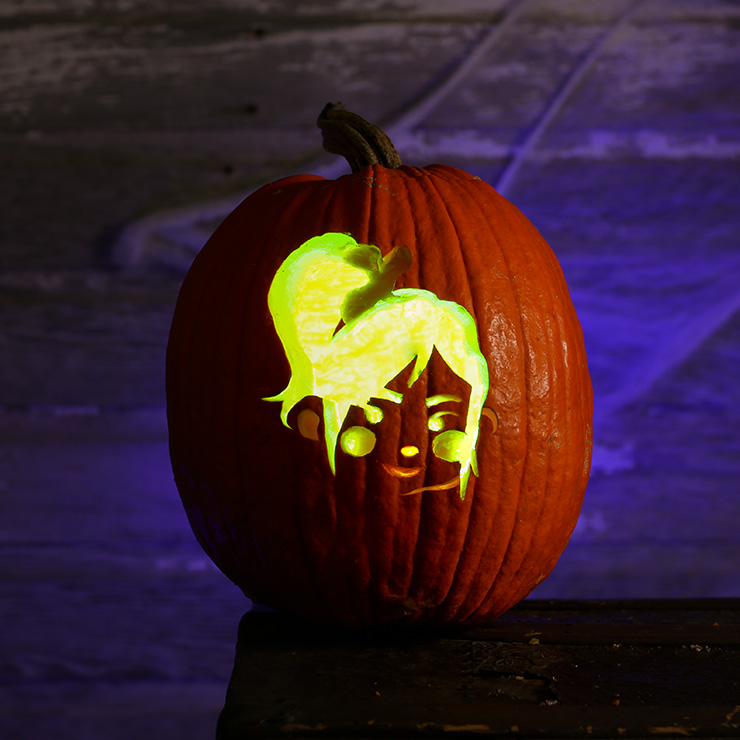 I've got a date with destiny! Okay, maybe it's just a date with a pumpkin.
Vanellope von Schweetz Pumpkin Stencil
Ludo Labyrinth Pumpkin Stencil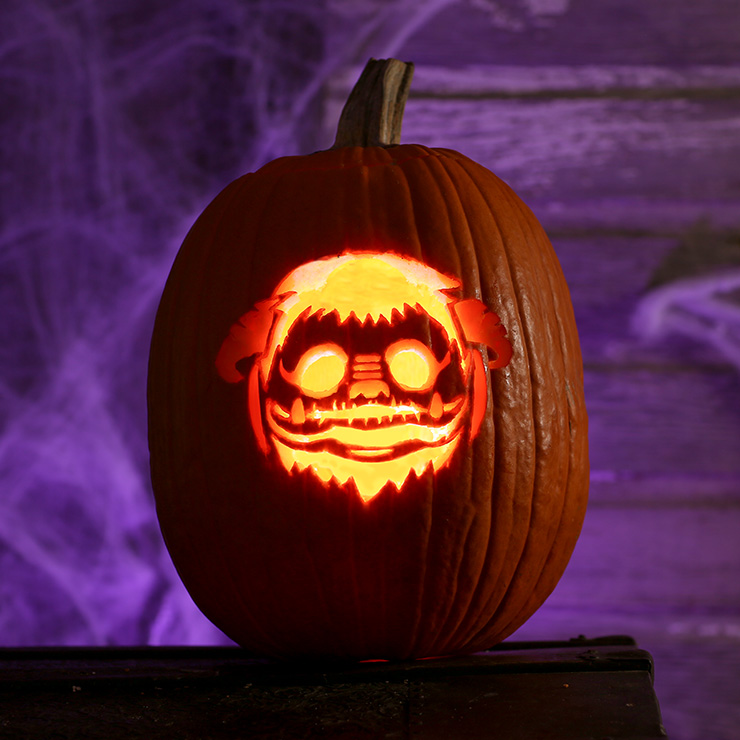 Rocks friends. Pumpkins friends, too.
Ludo Labyrinth Pumpkin Stencil
Overwatch Pumpkin Stencils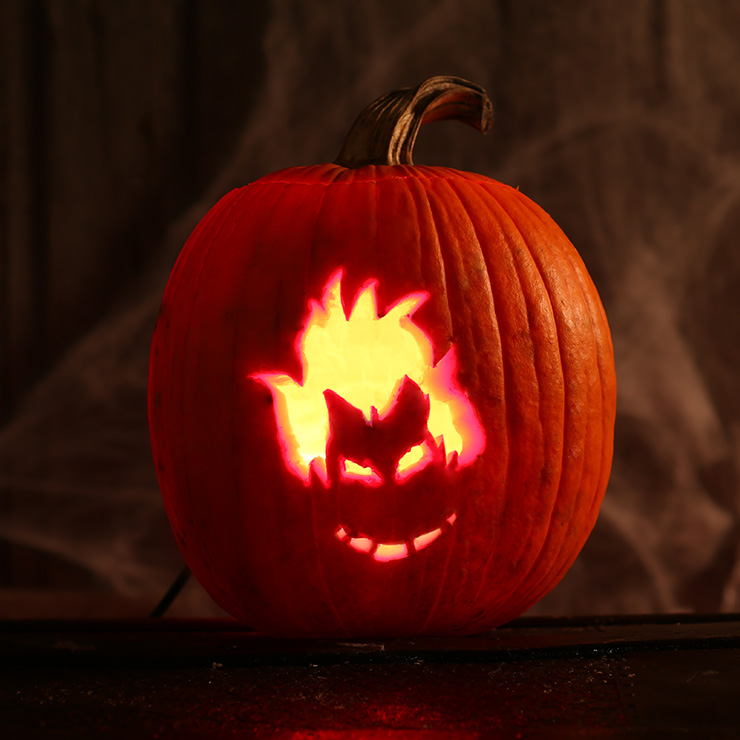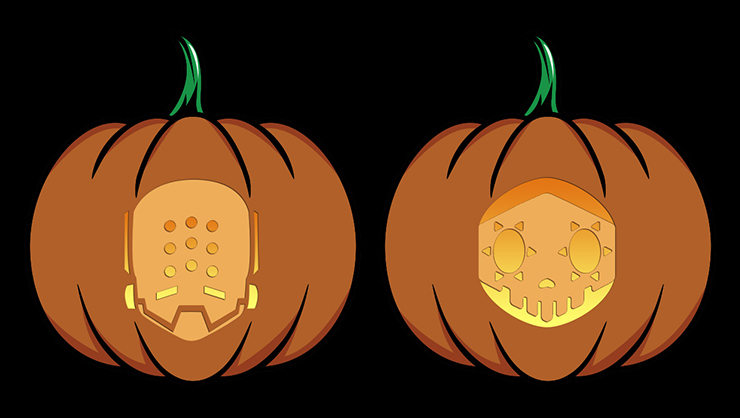 It's a perfect day for some mayhem...otherwise known as pumpkin carving.
Star Wars BB-8 Pumpkin Stencil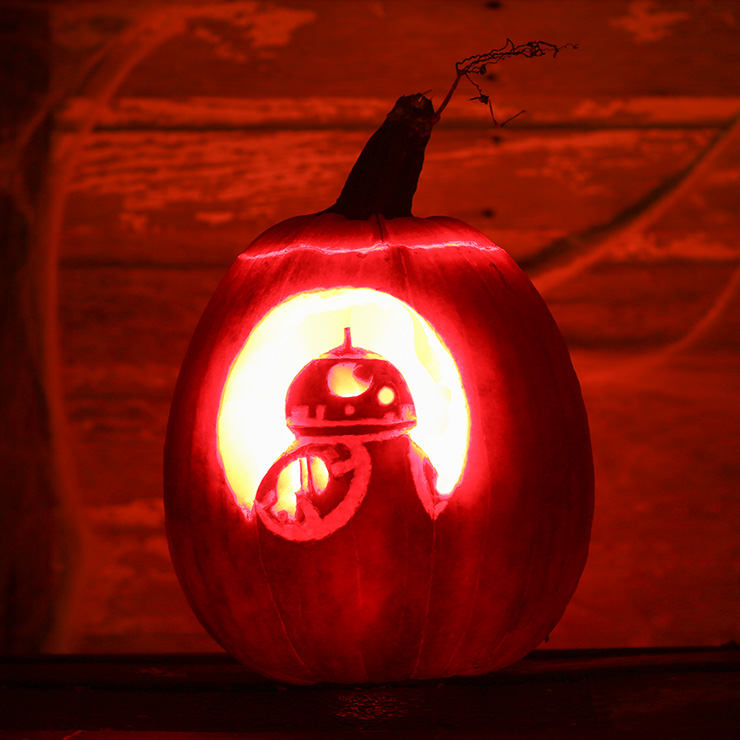 One of your favorite droid companions can now keep your pumpkins company, too.
Are you ready to carve some pumpkins? We hope you enjoyed our selection of free pop culture pumpkin stencils! Which printable pumpkin stencils are your favorites? (It's not as hard as telling someone to pick their favorite Pokémon seeing as there are literally hundreds, but it's pretty close.) If you were an ace pumpkin carver, what would the pumpkin of your dreams be? Feel free to let us know in the comments and share your previous pumpkin prowess with us! We'd love to see you tag us with your pop culture jack-o-lanterns on Instagram @funcostumes!
Pumpkin Stencils Designed by Kady Jaspersen