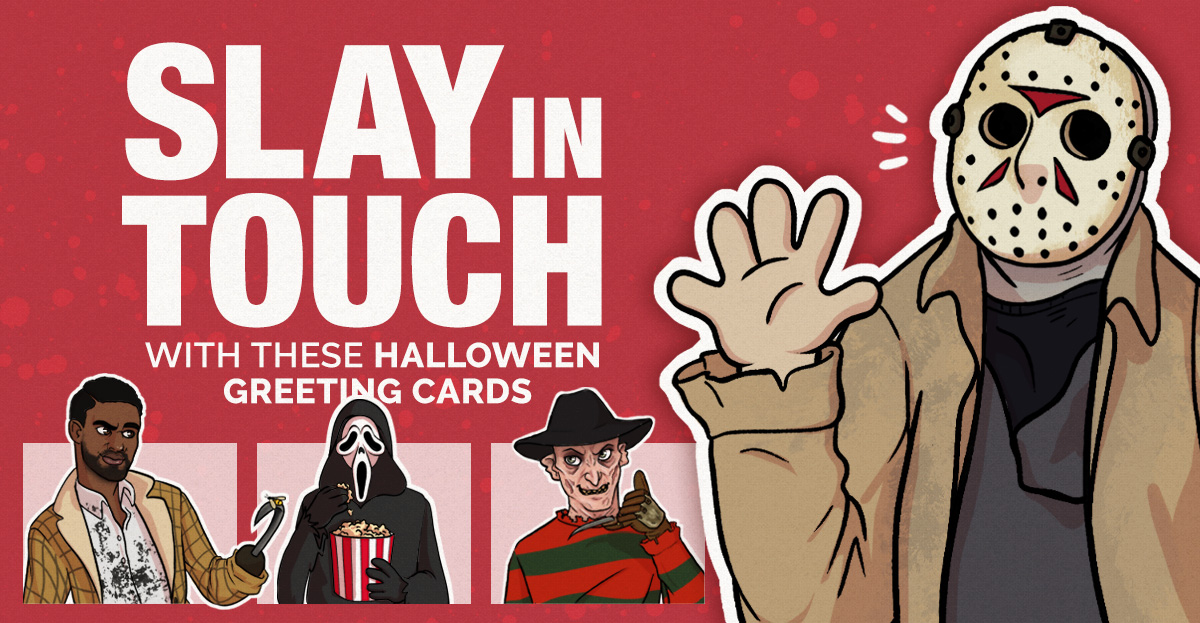 Hello, Halloween fans! You're in for a trick-or-treat today, because we designed some greeting cards to share with your friends and loved ones. Some are like valentines and others more for friends, so you can send them for Halloween, Valentine's Day, or just because you love horror! The cards feature our favorite Halloween icons, from Michael Myers to Jason Vorhees, Candyman to Leatherface, and more. Have a Happy Halloween!
Click on each image for the full-resolution version, or click here for the free printables.
Pennywise Card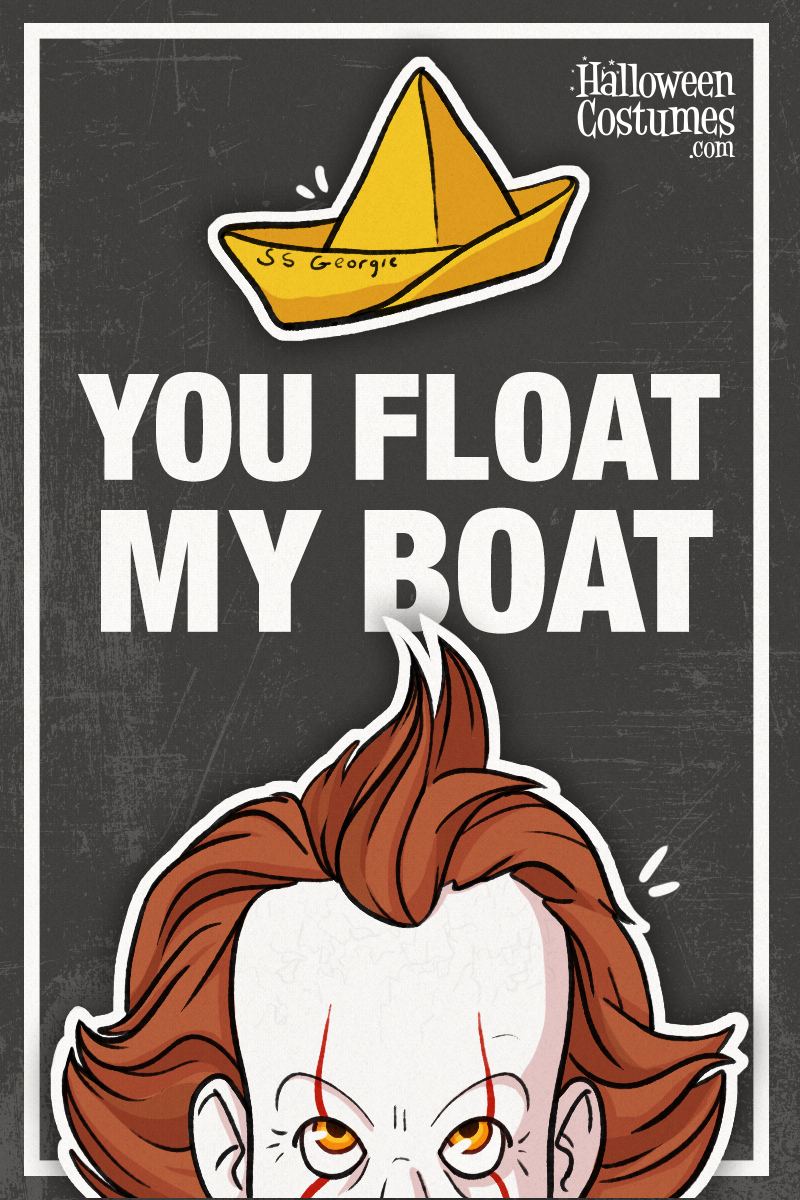 You float my boat!
Chucky Card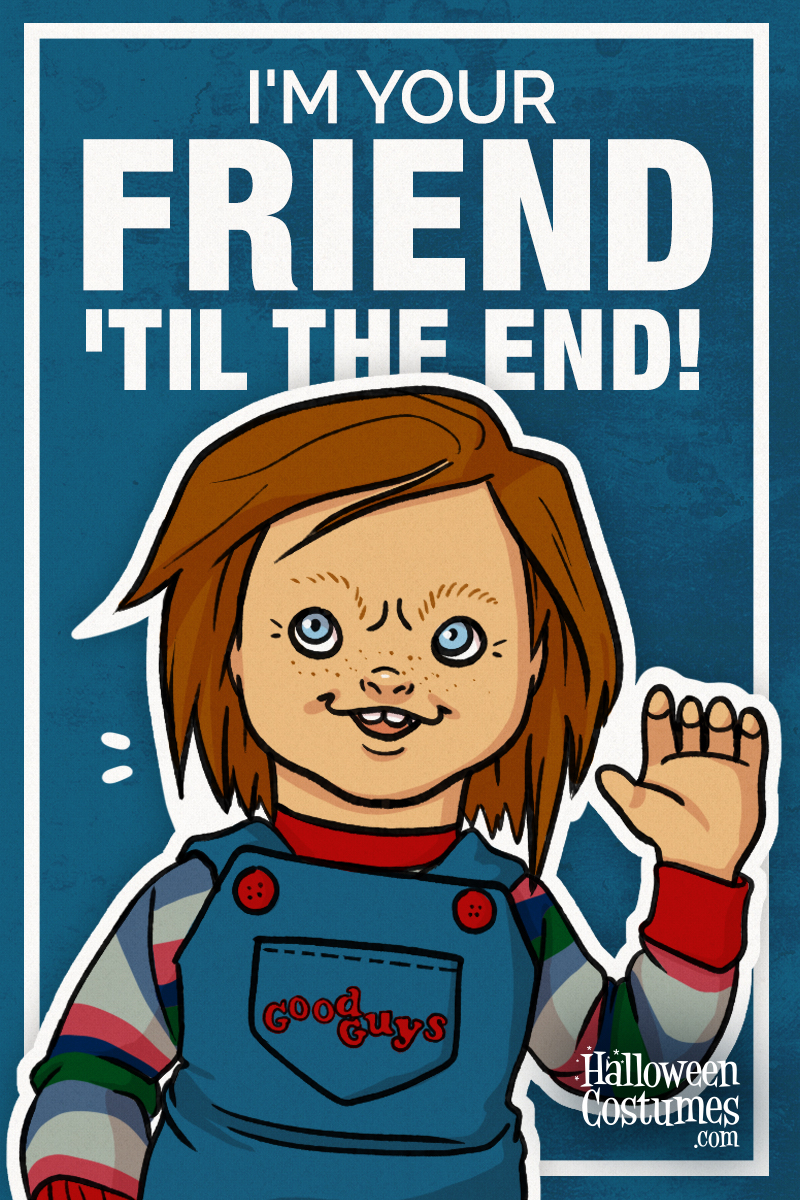 I'm your friend 'til the end!
Freddy Krueger Card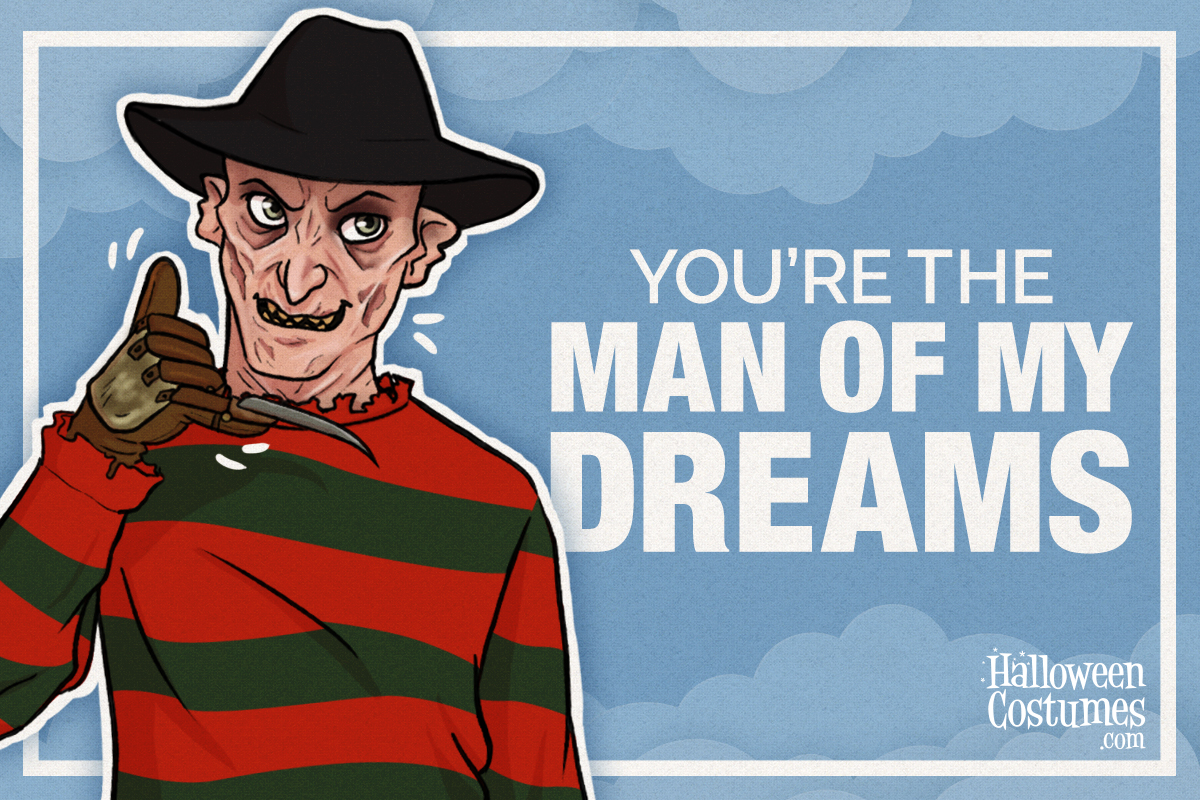 You're the man of my dreams!
Candyman Card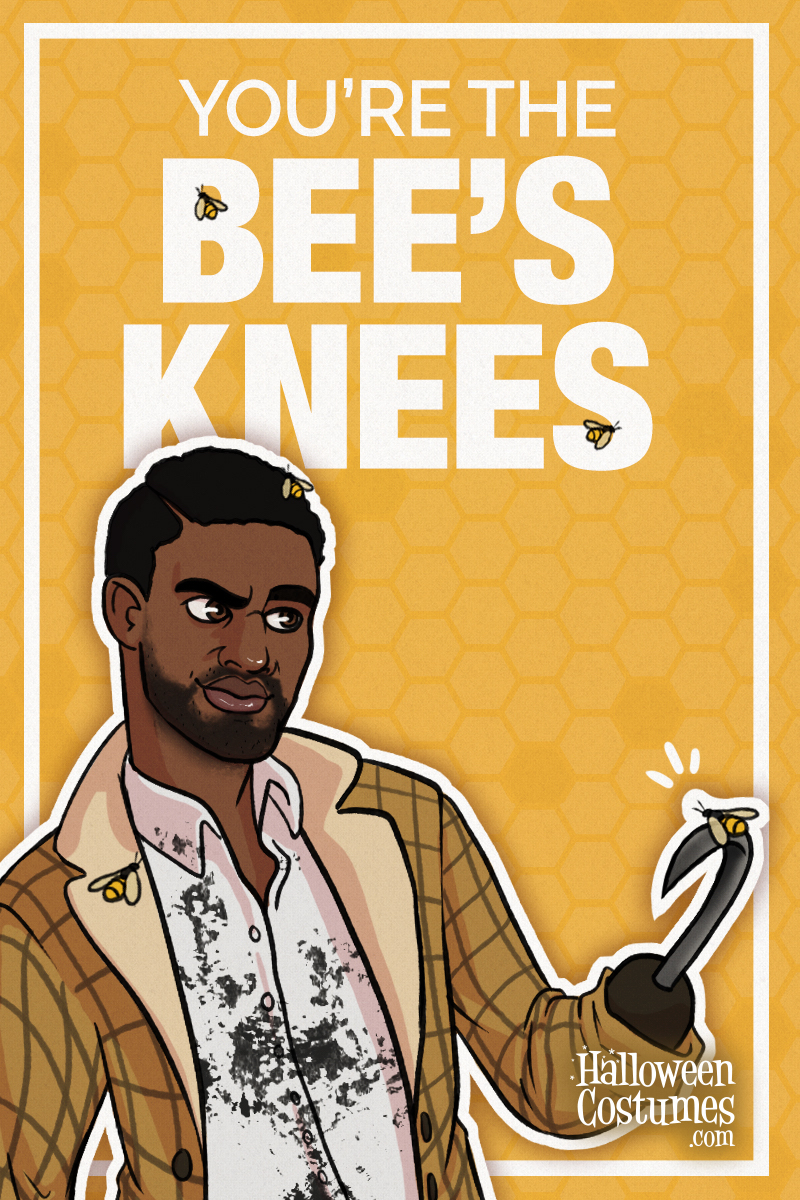 You're the bee's knees!
Jason Voorhees Card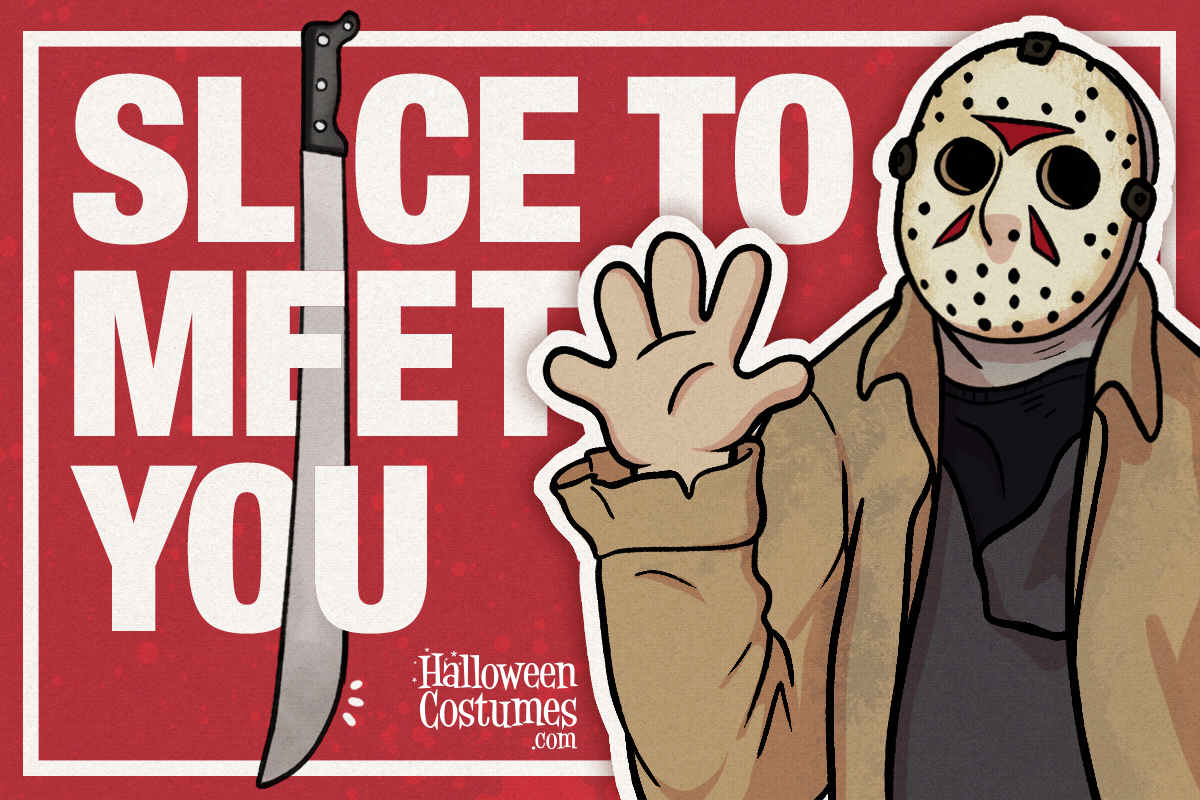 Slice to meet you!
Michael Myers Card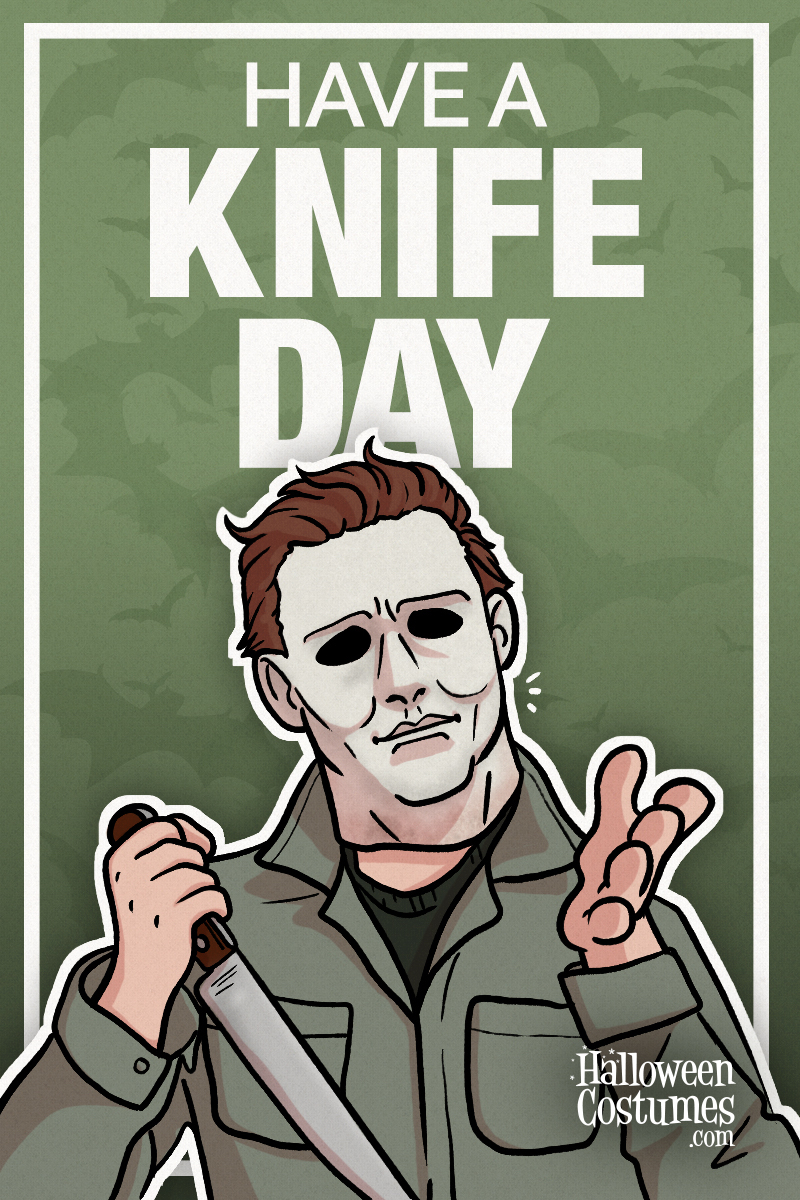 Have a knife day!
Leatherface Card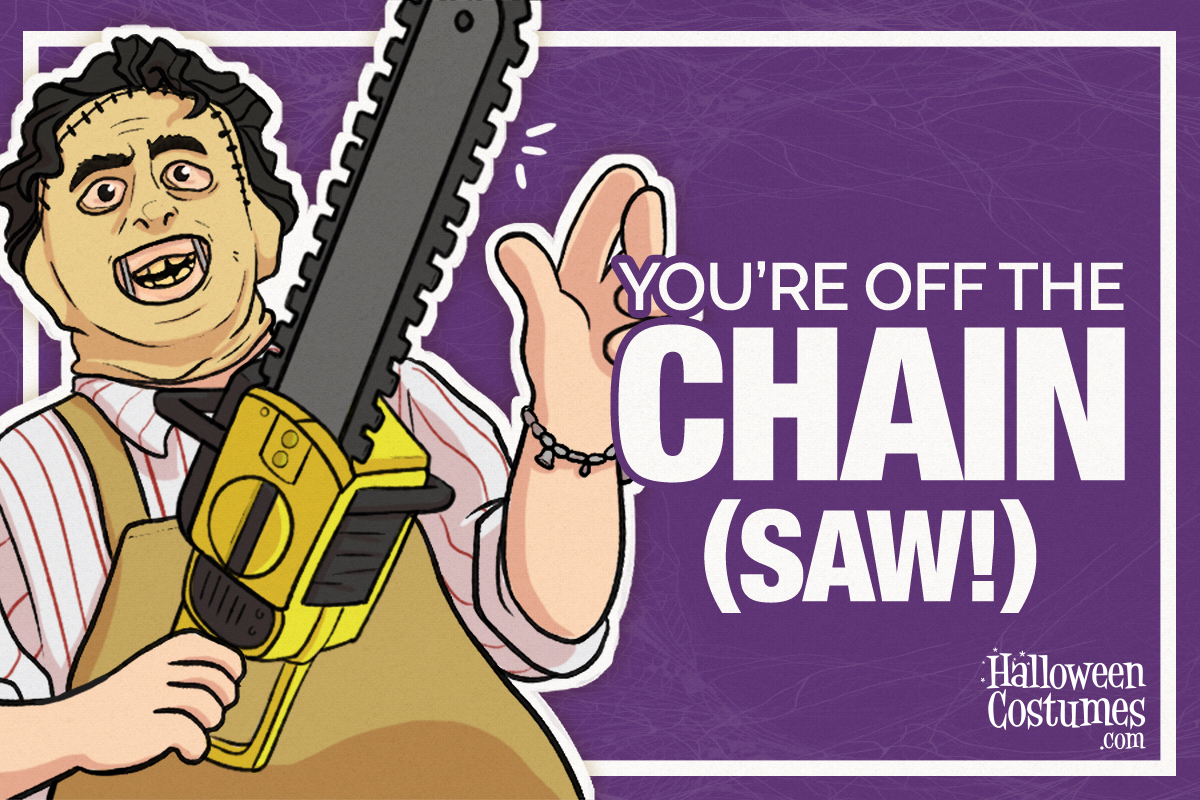 You're off the chain...saw!
Ghostface Card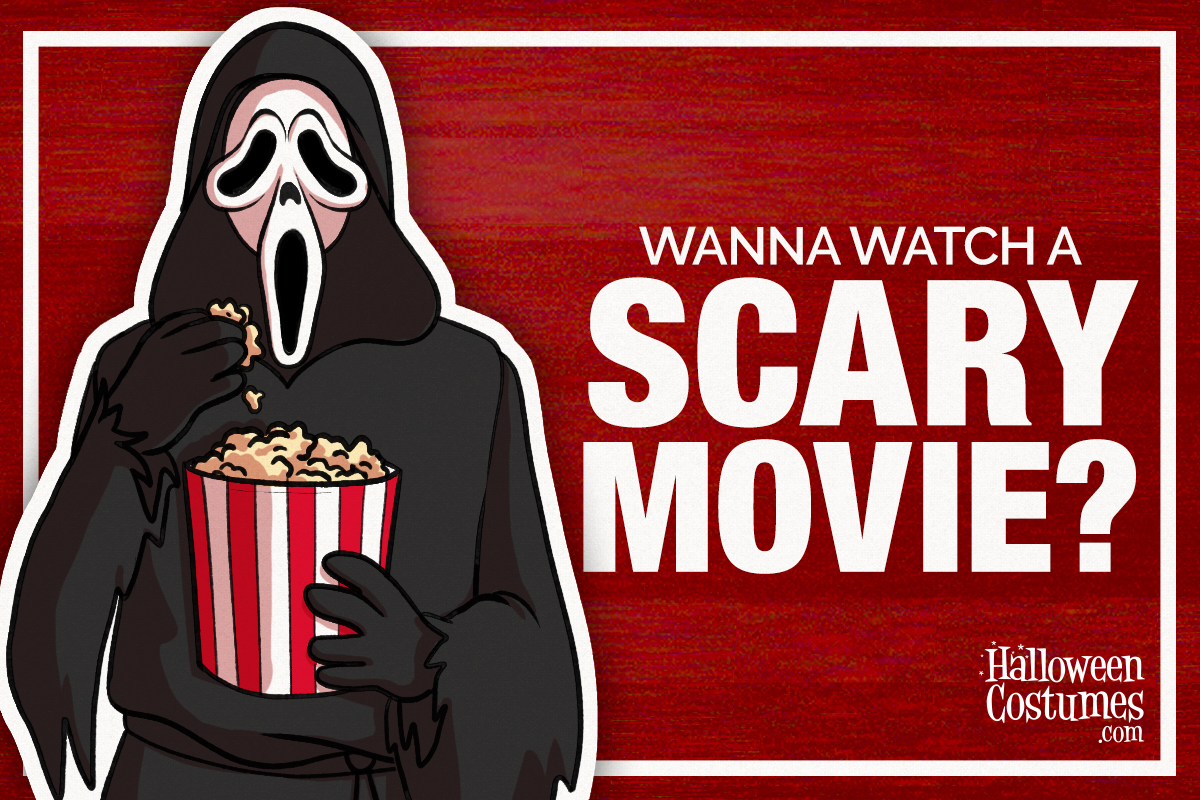 Wanna watch a scary movie?
Halloween Greeting Card Printables
Download the printable Halloween greeting cards
We recommend printing these cards on cardstock or other heavyweight paper and cutting them with a ruler and craft knife for perfectly straight sides!
Which card was your favorite? Tell us how you used them in the comments below! Also, let us know if you have ideas for more greeting cards or any other fun projects. And remember that we carry plenty of scary costumes at HalloweenCostumes.com if you plan on delivering your card in person!