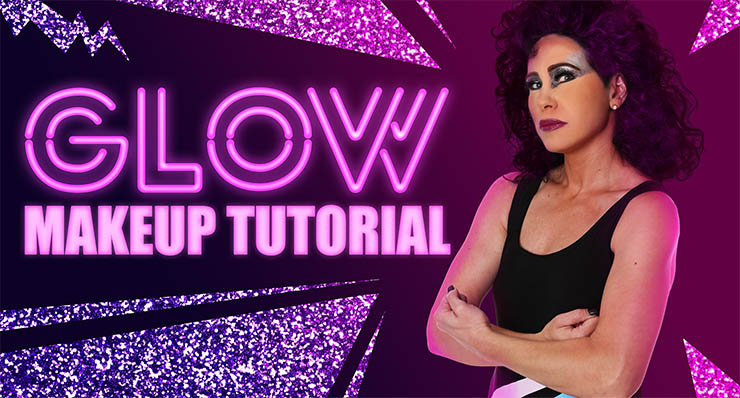 GLOW season 2 hit Netflix today and we couldn't be more excited! These Gorgeous Ladies of Wrestling take stage as syndicated women's professional wrestling circuit in the 1980s. Their costumes are glamorous, their hair is obscenely large, their makeup is one of a kind and their wrestling moves are unconventional. No wonder people fell in love with this show when it released last June. We sure did, which is why we thought we would celebrate the new season with a Ruth Wilder Makeup Tutorial.
Each girl has their own character and look in the wrestling ring. Our makeup artist will give you step-by-step instructions on creating Ruth "Zoya the Destroya" Wilder makeup. However, you can easily use this technique to create your favorite GLOW character. Are you ready to see who you can become?
GLOW Makeup Tutorial
GLOW Makeup Tutorial Video Transcript
Hey everybody, I am here doing a tutorial for you for the show GLOW. It is the glamourous ladies of wrestling! Here are the makeup supplies and products that I used for this tutorial: face priming and setting spray, the Dancer's kit for the foundation flawless look, a contour pad, I used eyeshadow shields or scotch tape, I had a lip liner, and also two different kinds of lipsticks that I mixed together to make more of a plum look, regular eyeliner and liquid eyeliner, I used Fever eyelashes, a makeup sponge, shimmer glow powder, glitter gel, a different variety of eyeshadows, and I used a different variety of brushed for contouring and putting on the products.
So I already put on a primer on my eyelids, and I'm going to now take a little bit of scotch tape, and I'm going to section off this part for the eyeshadow. And then I'm going to create a brow. So I drew my brow on, and I sectioned off this side for the eyeshadow, and then I'm going to section off this little corner.
And then I'm going to start by applying some eyeshadow that is just a base, to startout with, that's just a nice, light purple. And then, I'm going to do some contouring with a little bit darker purple. So, go ahead and lightly brush the color on the outside of the eyebrow too.
So, now I'm going to put on some eyeliner, and follow with a blending brush, and just darken up my eye and underneath. A nice tip is: before you do the black, the blending for the eyeliner is to get it a little bit wet, and then dab it, and it goes on a lot smoother with the powder. Now I'm going to take the mascara and I'm going to do my lower eyelashes to get a little bit fuller look down there.
So now, I'm going to take this glitter gel, and I'm going to apply it to the corner of my eye, all around, and on the outside of my eyebrow. Doing this, it's very important to just be dabbing it, and not spreading it because it will remove all of your eyeshadow underneath. And you can put back any eyeshadow, but you do not want it to be smeared all over. You can take and swipe the brush underneath the eyelid just to create a little bit of glitter underneath the eyelid as well.
While I let that first coat dry, I am going to apply a lip liner. For the lips, I mixed two lipsticks together to kind of get a plum look. And then what I'm going to do is I'm going to lightly dab on a little bit of glitter on top of the lipstick.
So now, I'm going to add a second coat of glitter to the eyelid to create a little bit more of a glittery effect. Feel free to add more purple if you need to. So now that I have my glitter on and it is dry, I'm going to remove the pieces. It's not as bad as a band-aid. So now, I'm going to do some contouring to kind of finish off this side of the face before I start the next side.
So now what I'm going to do is I'm going to apply some shimmery bronzer to my face, to just kind of give it a glimmer effect. And now, I'm going to start my other eye, and finish off this side of my face.
Glow Costumes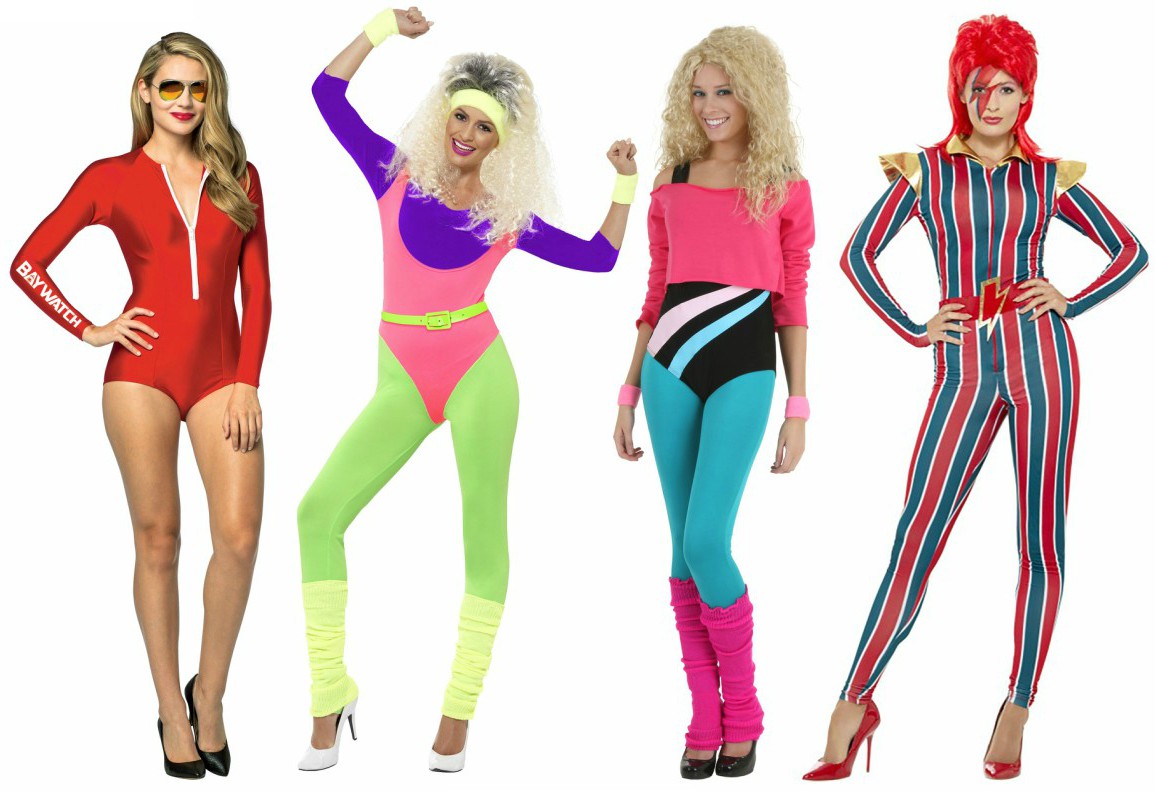 GLOW is known for their revealing yet stylish almost over the top outfits. We used our 80s Workout costume without the sweatshirt for our look. However, there are plenty of 80s costumes out there that will fit your GLOW personality. Just make sure it's tight and accessorizes with boots.
Rockstar Wigs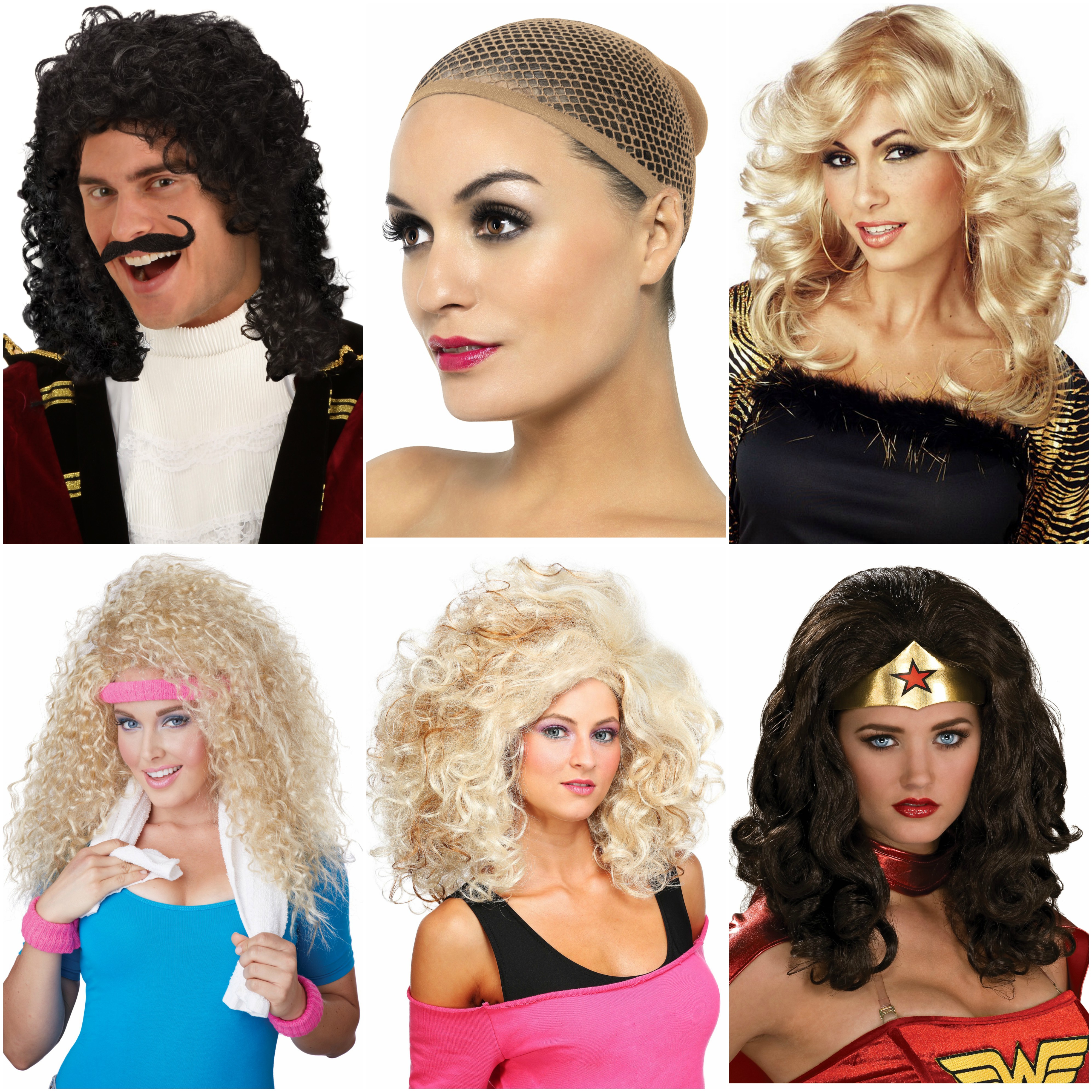 Is there anything more fun than 80s hairstyles, the bigger the better right? Use a wig cap to help secure your hair underneath whatever wig you pick. Don't be afraid to use one and modify it like we did with our Captain Hook wig. You never know, maybe the hairstyle you create will come in style! Don't forget the hairspray; there is never too much hairspray.
Makeup Used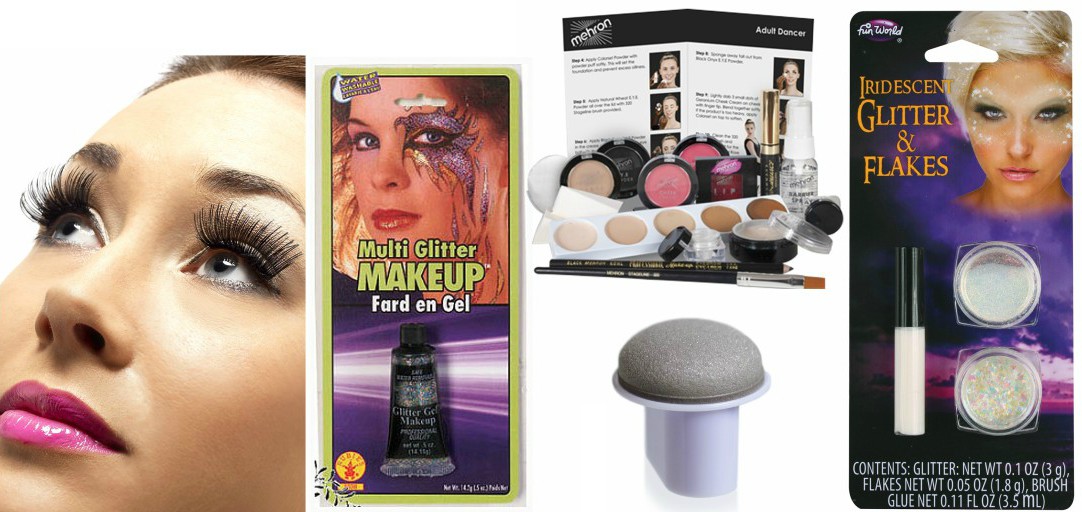 Glitter, glitter and more glitter. Did we mention you'll need glitter? If you don't own a lot of makeup you can get Mehron Dancers Makeup Kit which can be used for your foundation, brushes, and finishing spray. Graftobian Large Sponge will help to make everything is even and blended. Then slap on that glitter. You cannot overdue it, we promise!
Zoya the Destroya
Strike that power pose!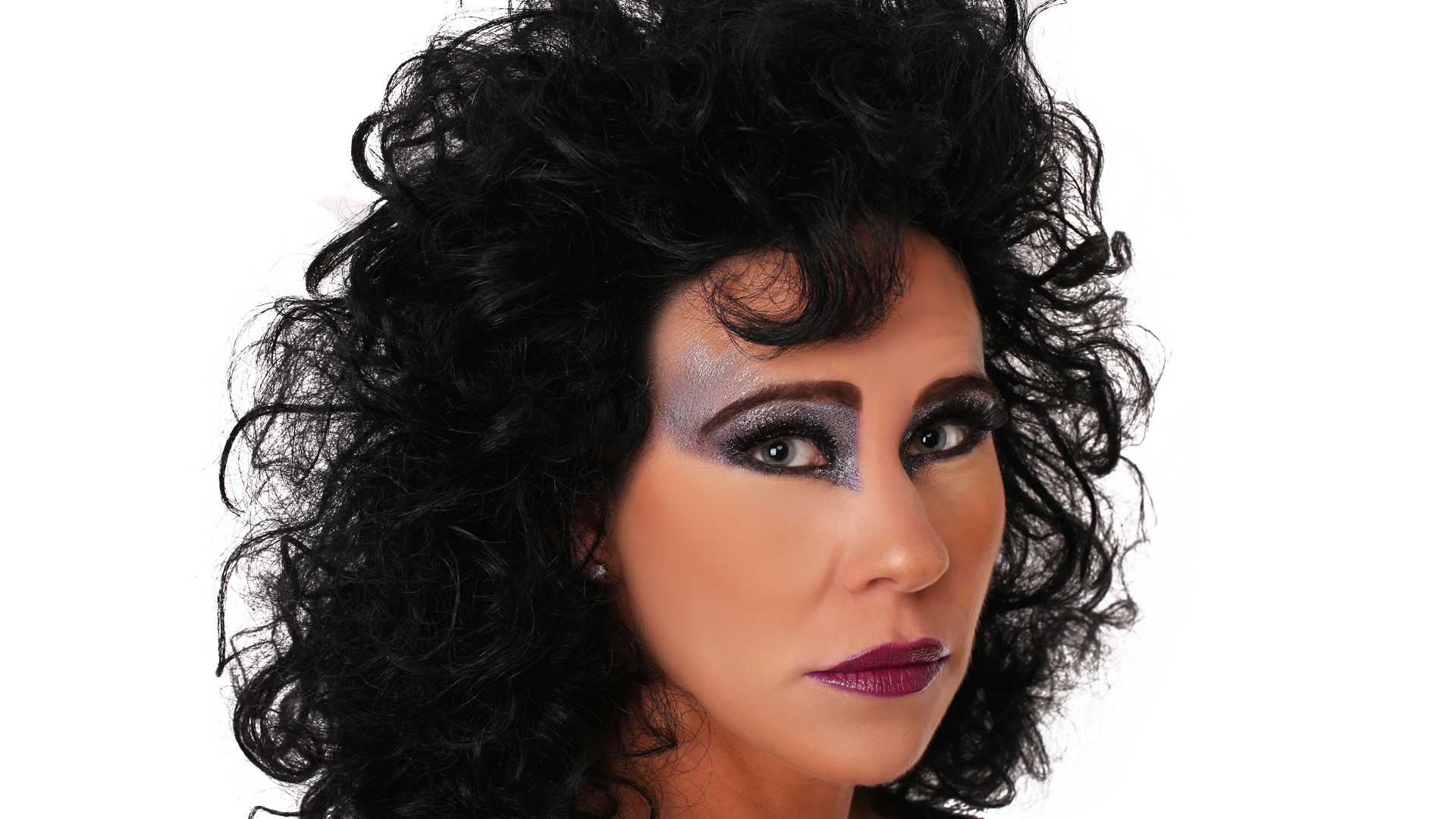 "I eat stars and stripes"
Are you ready to get your glow on now? Just remember big hair, glitter, sexy outfit, boots and your set. A little shy to do it yourself, this would make the perfect group costume idea as well. So grab your girls and show them who's empowered. Throw a GLOW party to watch the premiere of season 2. We want to see your look so make sure you tag us on social, @funcostumes.