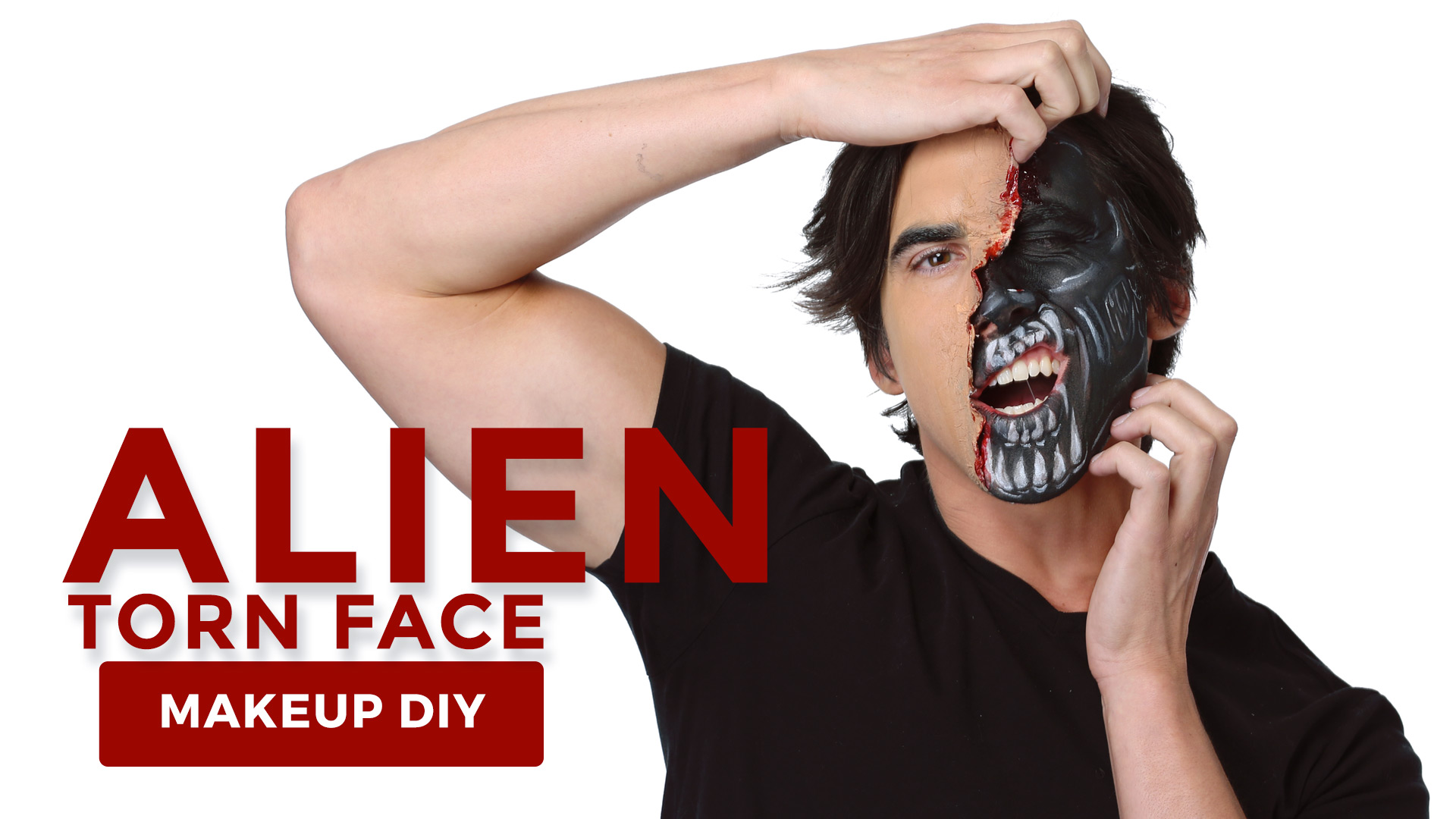 Anyone who has seen Ridley Scott's 1979 classic Alien is well aware of the famous Chestbuster scene in which an alien life form literally explodes through the chest of officer Kane. The scene is one of the more shocking scenes in the film franchise, not to mention one of the most memorable in the sci-fi genre. While the alien in the scene has such an iconic look to it, it may not be the easiest thing to do in regards to a Halloween costume. The Chestbuster alien costume would require the use of a prop, a feature some people may not want to commit to for a Halloween costume. Besides, if you're going to dress up as a creature from the Alien franchise, you're most likely to wear some form of Xenomorph costume. Since those can also be bulky, we've tried out some different makeup effects to get a more practical form of the perfect organism.
Our tear-away face alien makeup tutorial below provides some tips for creating a cool Xenomorph look while using the element of the alien bursting from the human. Learn how to create key facial features of the aliens as well as a scary bloody effect that you can use for other costumes as well in this Alien face makeup tutorial.
Alien with Tear-Away Face Effects Makeup Tutorial Video
In space, no one can hear you scream...especially when your face is getting torn off.
Finished Look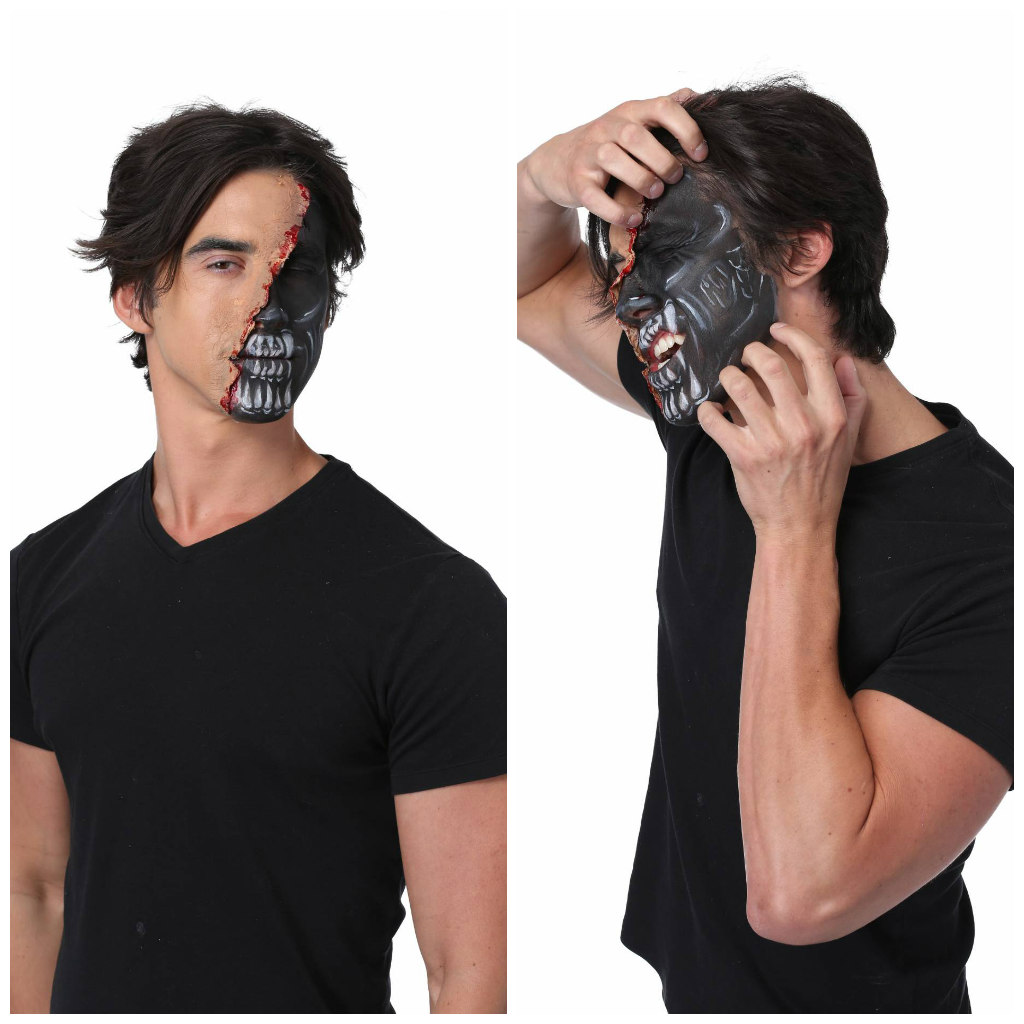 All you need to achieve this terrifying look is a special effects makeup kit. This makeup tutorial is scary enough on it's own that you can wear something as simple as jeans and a hoodie with it. However, if you want to add a costume to go with your makeup, the possibilities are endless. You can embellish the alien with a more monster-type costume and accessories. You could maybe swap the black paint in the tutorial for a greenish color and create a solid zombie costume.
What do you think of this version of Alien makeup? Do you plan on putting together a sweet Xenomorph costume? Maybe you'd want to use the torn face effect for something else, like a terrestrial horror-themed costume. If you'd like to stick to Alien costumes for Halloween, keep in mind that the Xenomorph queen can get to around 14 feet tall, but you can consult this handy alien height chart if you'd like to dress as something closer to your own height.