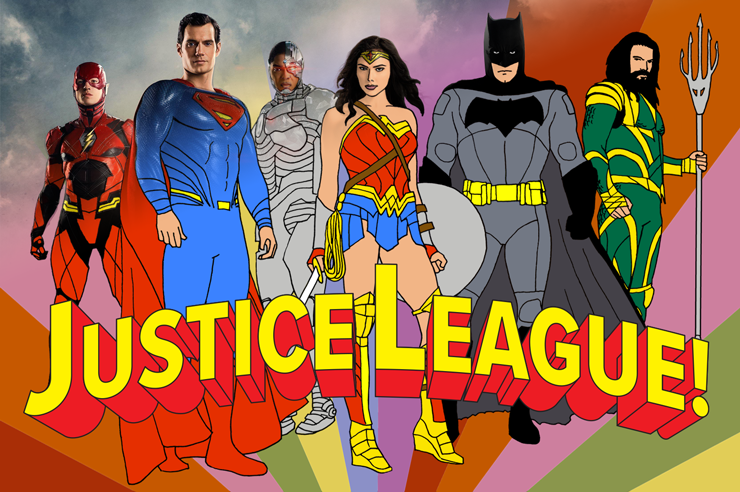 Are you ready to unite the league? Justice League is set to hit theaters and be one of the biggest movies of the season (that is, until a little movie called Star Wars: The Last Jedi comes out). Batman, Wonder Woman, and Superman (maybe?) will be welcoming newcomers Aquaman, The Flash, and Cyborg to the team in a fight to save the world. The latest DC heroes team-up is the fifth in what has been unnofficially titled the "DC Extended Universe" of films, following up the franchises' biggest hit, Wonder Woman.
Though Wonder Woman turned out to be one of the biggest blockbusters of the year (it recently became the highest-grossing movie featuring a superhero's origin story), the prior movies have been met with criticism and complaints of the films being too dark and grim. Warner Bros. has made statements that Justice League will address those complaints and even invited press out to visit the set while filming. We're also doing our part in bringing more brightness to the Justice League movie. Below, we've illustrated the team of heroes in a "lighter" fashion, similar to the popular 70s cartoon Super Friends. Each character still has their updated costume with some stylish 70s flair added to it. Check it out and use the slider to switch back and forth between the cartoon and the current film design!
Embed this slideshow on your site.
The overall look here is modeled after original Super Friends series from 1973. The Flash and Cyborg weren't part of the original group, but they did appear in subsequent versions of the team of superheroes. If you're a fan of this version of the team, you can click below for a larger, printable image. Print a copy for some fun artwork for your office or use it as wallpaper for your desktop!
Justice League Desktop Wallpaper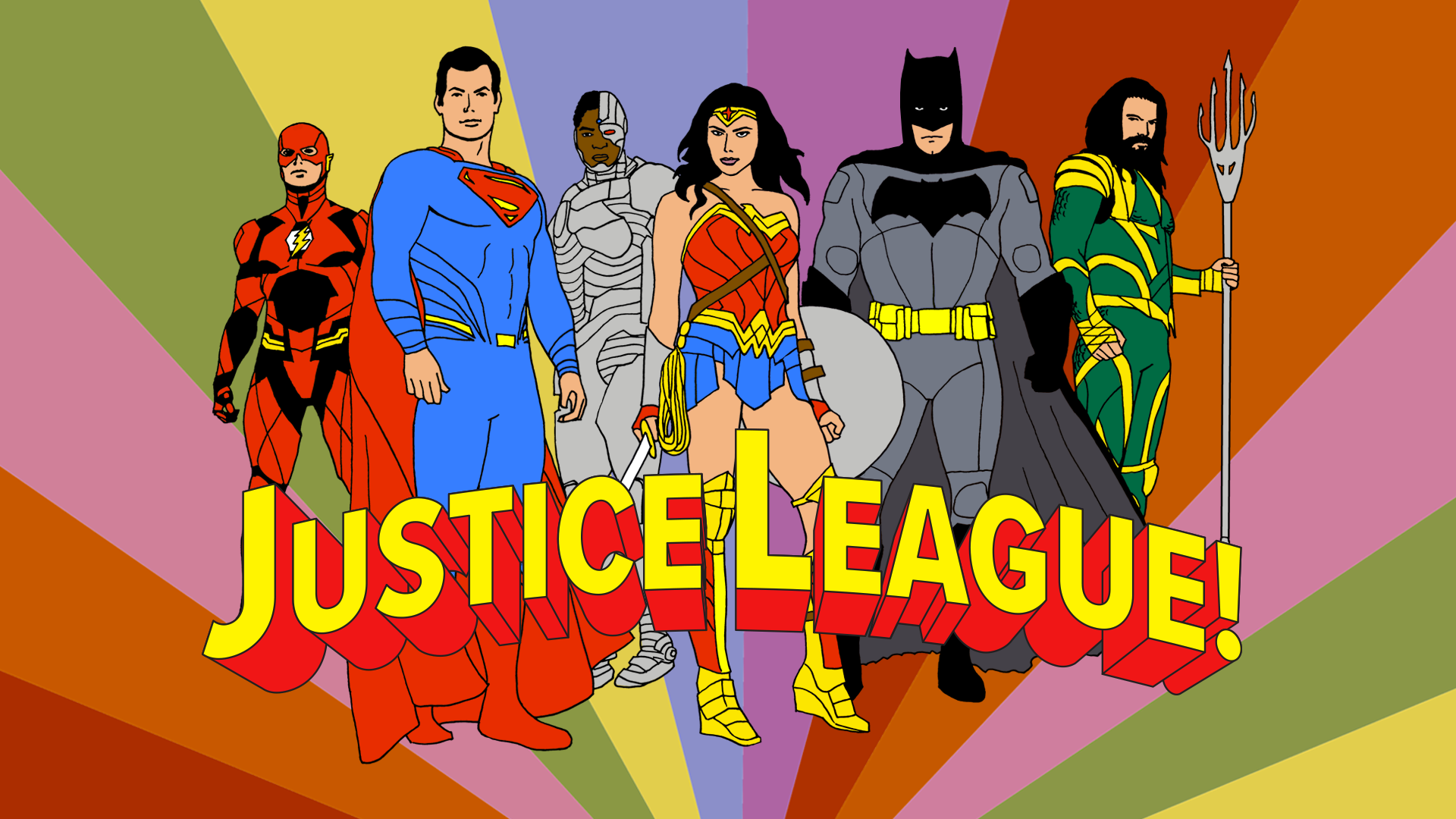 Early reactions on social media indicate that Justice League is a fun movie, we're just not so sure it'd quite as fun as a Super Friends-inspired version. Would you watch a Super Friends-style Justice League movie or show? Are there any other styles you'd like to see these characters in? There are so many opportunities, but we're just excited to finally see the Justice League unite on the big screen. If you're going to see it, why not round up a group of friends to wear superhero costumes and form your own Justice League or Super Friends?
Artwork Illustrated by Kate Willaert
Justice League promotional image from Warner Bros.