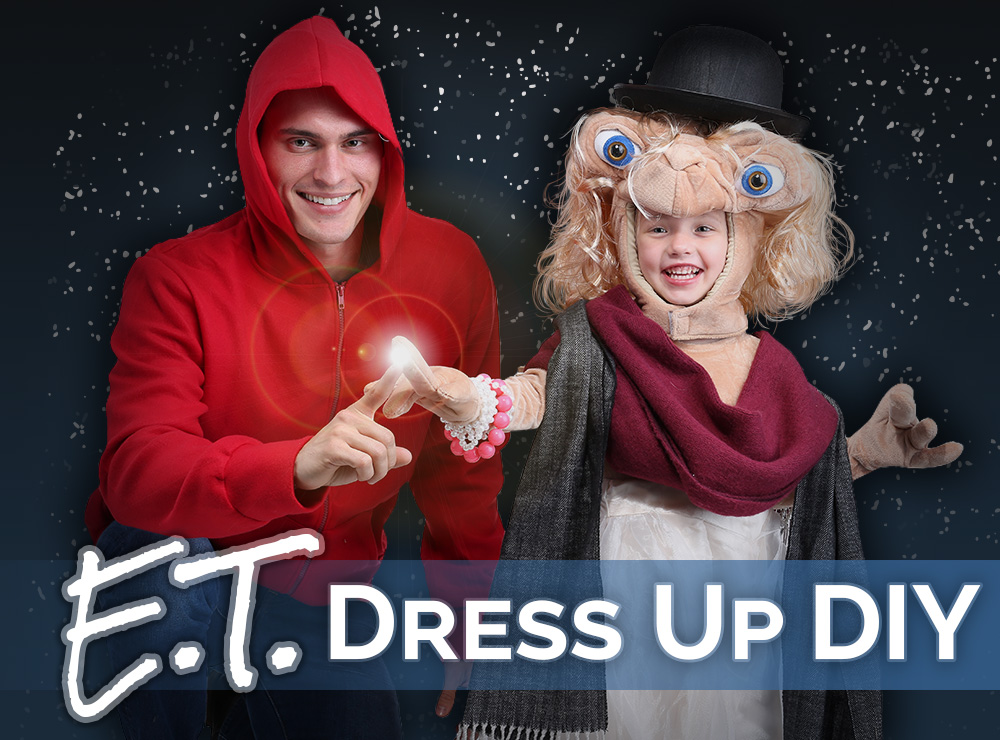 E.T. the Extra-Terrestrial is a timeless classic and a staple movie for anyone to watch while growing up. Since it was released on June 11, 1982, no other movie has spent more weekends in the #1 spot at the box office. Along with spending a record 16 weeks as the number one movie in America, E.T. was also the highest-grossing movie of the year. The film is filled with several iconic moments like Elliott taking flight with E.T. in his bicycle basket, "phone home", and E.T. going out on Halloween dressed as a ghost and seeing his friend Yoda. Speaking of going out on Halloween, we have a fun, unique E.T. costume idea for you to try.
One of the more memorable scenes from the movie occurs when Elliott gets home from school to find that his little sister, Gertie, had been playing dress up with E.T. Elliott opens the door to find his alien friend in a dress with wig and other accessories. Elliott's reaction quickly turns from disgusted to amazed once he realizes that E.T. has learned to speak his name. Even though Elliott wasn't a fan of the look, you have to admit that little alien was pretty darn cute dressed in all that gear. Take a look below to figure out all you need in order to achieve that look for your little one this Halloween.
E.T. Dress Up Kids Costume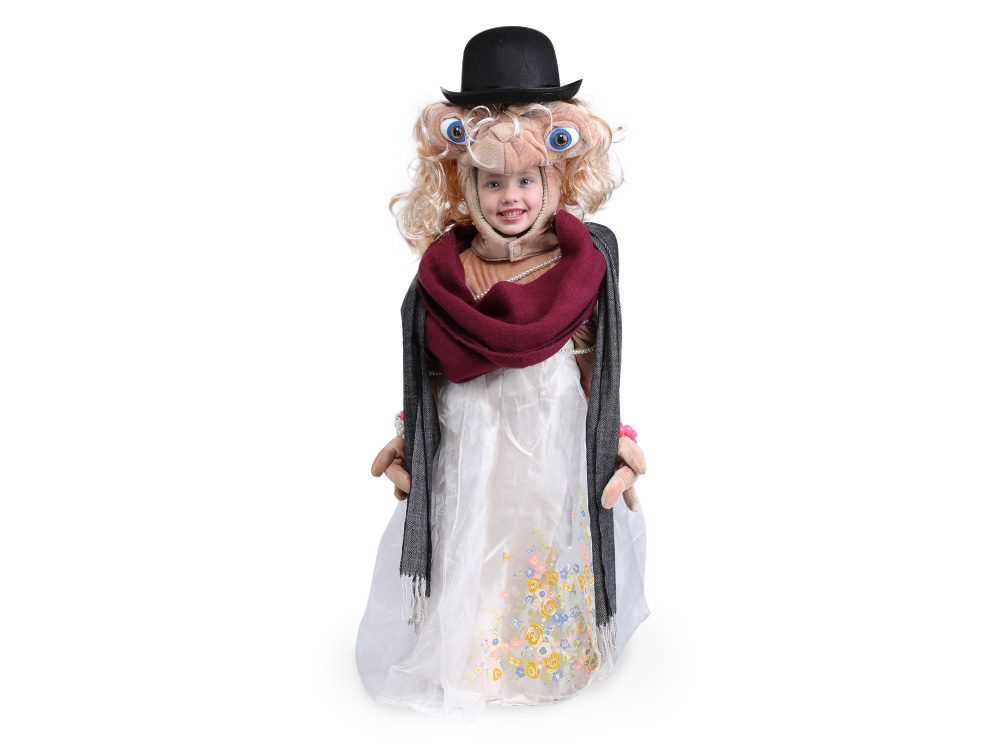 Our exclusive E.T. toddler costume is cute enough, but when you add on some dress up gear, it's downright adorable! Not only that, but if your child is going out trick-or-treating on a cold Halloween night, this ensemble provides added layers with plenty of warmth and comfort.
Products Used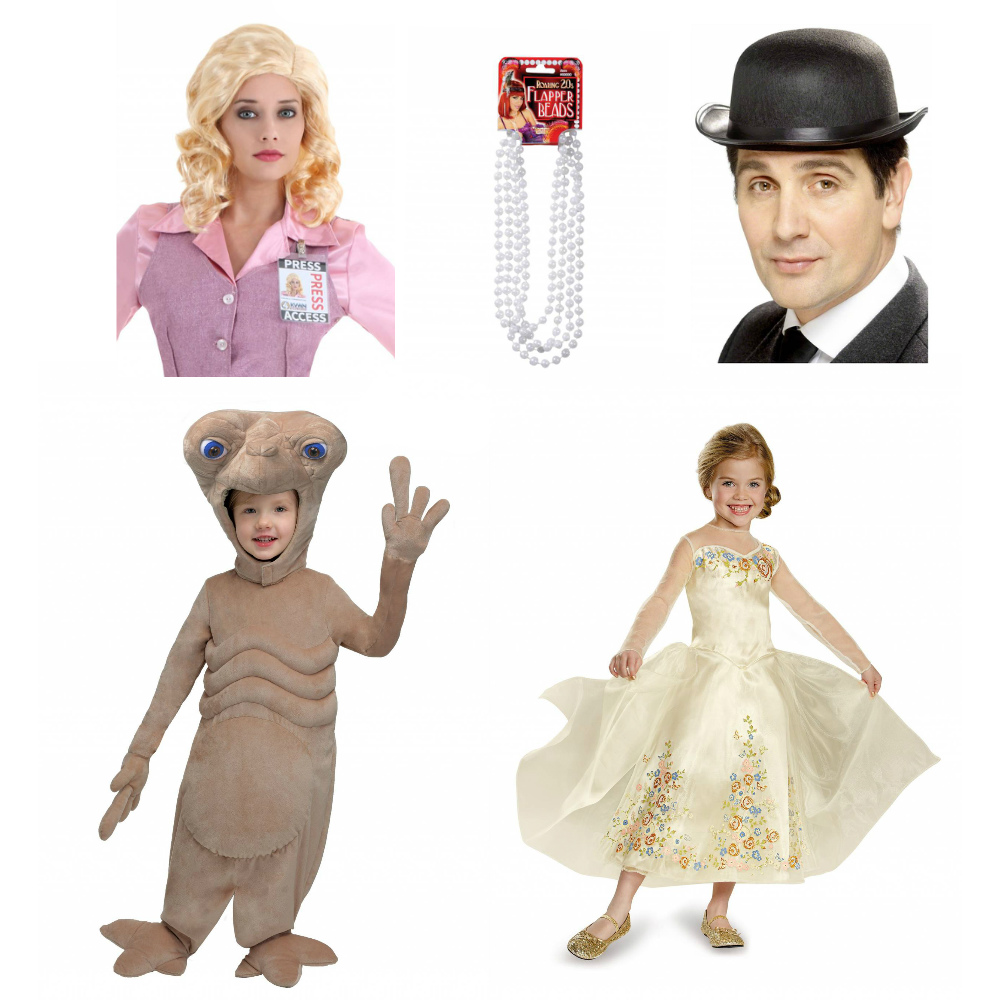 Top left to bottom right: Blond Wig, Pearl Necklace, Bowler Hat, E.T. Toddler Costume, Floral Patterned Dress
Putting together this costume is easy. Just start with a child's E.T. costume and add a dress, preferably something cream-colored with a floral pattern. Once you have the outfit, you just need to accessorize with a blond wig, a hat, and a nice solid color scarf or two. Complete the look with a variety of jewelry and your child will be ready for a fun Halloween night!
E.T. Elliott Costume for Adults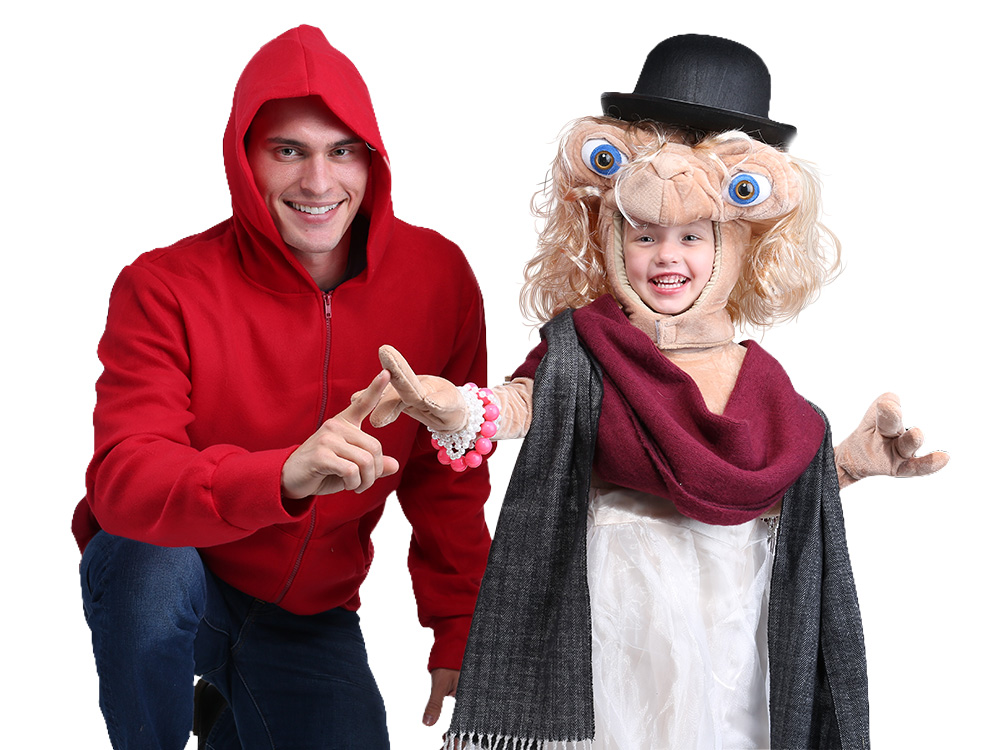 If you want to dress up with your little one, all you need is a red hoodie and you've got a quick and easy Halloween costume. Of course, you can get an officially licensed E.T. Elliott costume as well. That way, you'll get the red hoodie needed for this parent/child couples costume, but this bundle also includes E.T. and bike handlebars cutout props that make a perfect conversation starter at a Halloween party.
What do you think? Do you plan to phone home and dress up as E.T. and Elliott this Halloween? If not, maybe watching the movie will change your mind. If you're feeling nostalgic, why not watch E.T. the Extra Terrestrial or any other classic movie with your family. Then, you can browse through our entire selection of TV and Movie costumes to find one that works for you!