When everything around you is burning, sometimes you just need to pour a cup of coffee and say "THIS IS FINE." Okay, don't do that. Please don't! But maybe you have to pretend, so you might as well do that in a dog suit with a bowler hat. Say what? Alright, stay with us for a minute, because we're talking about the "This Is Fine" dog, from KC Green's Gunshow comic "On Fire". Keep reading for the background on this iconic comic–"icomic"? Can that be a word? Please?–and to see how we put this DIY costume together!
Original "On Fire" Comic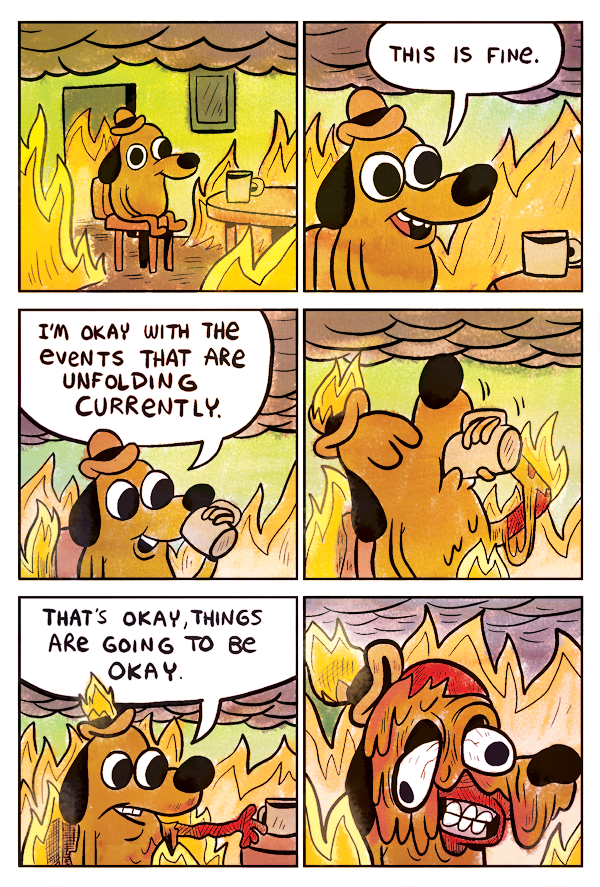 The "This Is Fine" image was first published on January 9th, 2013 in KC Green's Gunshow web comic. The original, full comic is titled "On Fire" but memes tend to include only the first two frames with the dog saying "THIS IS FINE." The this is fine dog meme started to pick up steam during 2014 and interest spiked in July 2016. What many don't realize is that Green posted an updated version of the comic, this time with the name "This is Not Fine" (some language NSFW), on August 2016 on comics website The Nib. Our DIY is going to focus on the original comic. (By the way, KC still makes comics at kcgreendotcom.com.)
"This Is Fine" Meme DIY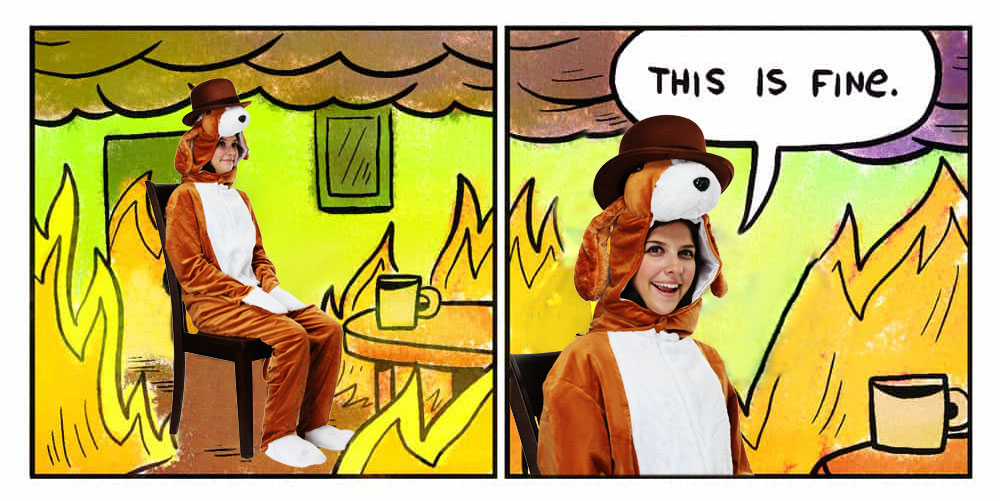 Here's our unique DIY Halloween costume version of the comic. It's super simple, really, just a dog costume and a bowler hat. (We'll get to those in a minute.) Of course, we digitally added our image into the This Is Fine meme. Unless you're somehow reading this from the year 3000, you probably can't do that in real life, so you'll probably want to carry around a coffee cup so everyone gets the reference. Maybe some fake flames would help as well, which leads us to our next section.
Products Used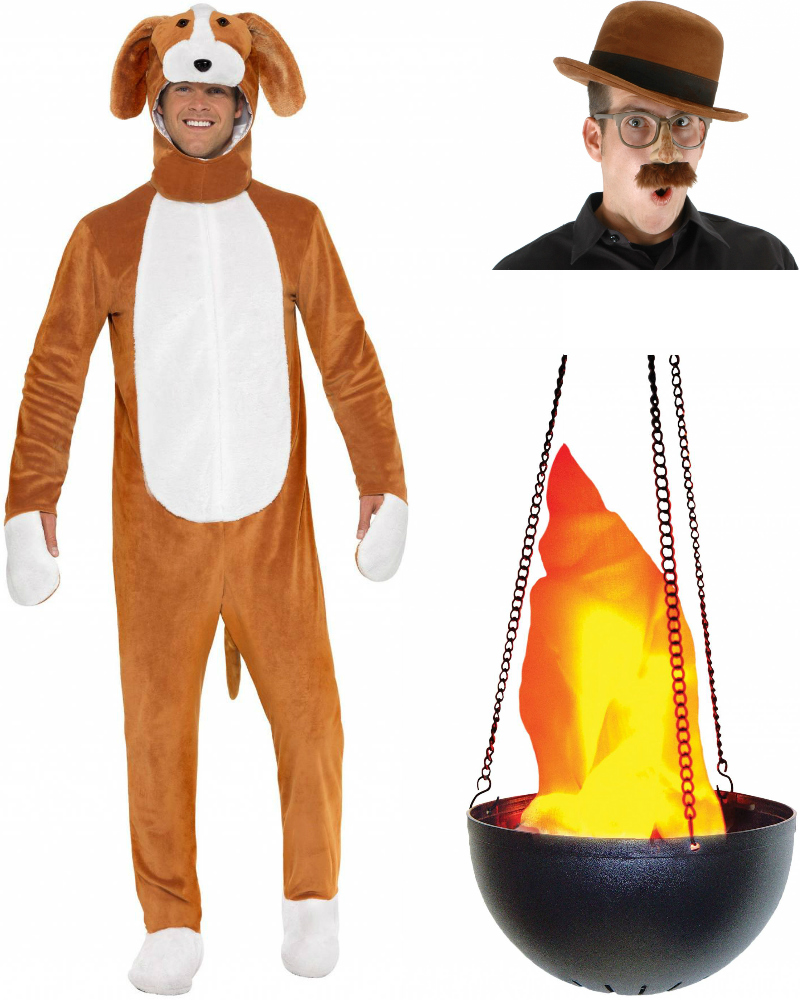 Dog Costumes Straw Hat Hanging Flame Light
These are the suggested products for this DIY. The dog costume and bowler hat are a must! Any old coffee mug is fine, you probably have one of those sitting around. (If you don't, borrow one from a neighbor!) And since you won't be able to bring a digital version of the comic along with you, grab some fake flame lights to simulate the fire. Our suggested hanging flame light runs on AC power, but you can bring a battery pack with you or find a battery-powered version. Just don't use real fire. Please don't use real fire!
What did you think? Are you thinking of going as the "This Is Fine" dog for Halloween? Or maybe another meme or comic character? Tell us your plans in the comments! If you're looking for inspiration, take a look through the animal costumes in our store and the DIY category on our blog!