Inflatable Unicorn Costumes
1 - 8 of 8
---
Calling all unicorn enthusiasts! If you're looking for the wildest way to strut your stuff with a single horn, you need to try one of our inflatable unicorn costumes. We sell the best blow up unicorn costumes you will find online. Shop them all right here to get the fun started!
Main Content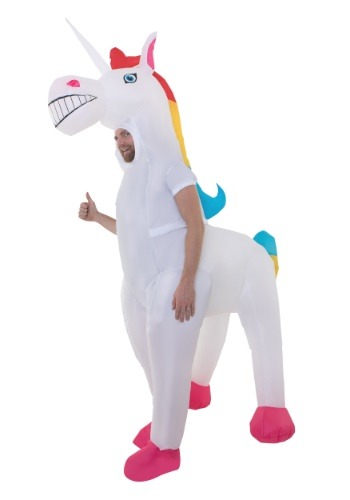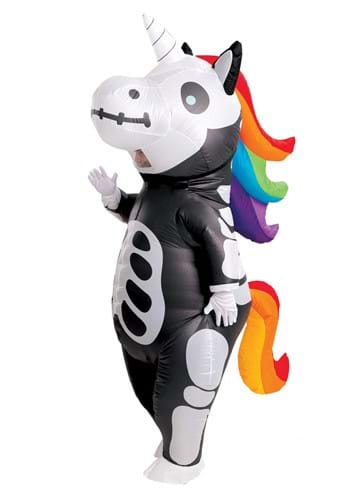 Coming Soon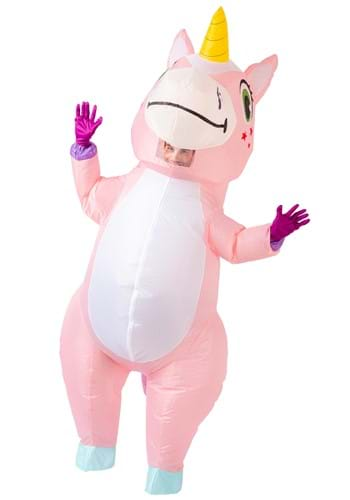 Coming Soon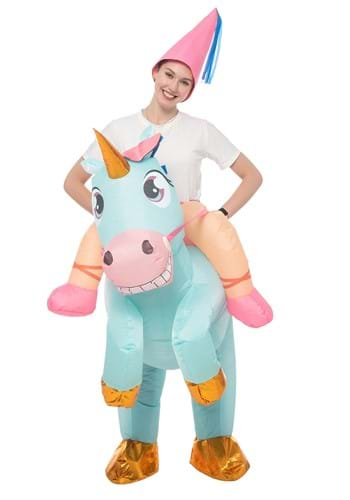 Sold Out
---
Are you ready for a great Halloween? Our inflatable unicorn costumes are the perfect way to add some whimsy to the proceedings! Standing tall and proud, these outfits are sure to turn heads. And with a variety of colors to choose from, you're sure to find the perfect one for you! Whether you're looking to be a traditional white unicorn with a colorful mane or even something a little more unique, we've got you covered.
We have several styles of unicorn costume inflatables to choose from, all of which feature bright, colorful designs. One of these inflatable unicorn costumes is sure to get you noticed, no matter where you go! These fun blow-up outfits are great for costume parties, parades, celebrations, and of course, Halloween. And we sell unicorn outfits in sizes for kids and adults, so folks of any age can get in on the fun.
Unicorns are always a big hit at parties, and our inflatable unicorn costumes are no exception! Whether you're looking to party in style or just want to add a little bit of light-hearted fun to the get-together, one of our blow up unicorn costumes is sure to get everyone's attention. With vibrant, whimsical designs, they will easily put smiles on your friends' faces. You can strut your stuff with a majestic unicorn trot to get eyes on your getup. Or step it up a notch and shake your unicorn tail on the dance floor to really get noticed!
Unicorn costumes have long been a popular choice for pride celebrations, due to their bright and colorful designs. Many people see them as a symbol of happiness and joy, which is why they make such a great choice for pride parades and celebrations. If you're looking for a way to show your LGBTQ+ pride, an inflatable unicorn costume will definitely take the unicorn fun to a new level. These costumes' super-sized stature makes them ready for any other parade or festival, too. So, if you want to really make a splash just show up to your next event in one of these amazing outfits.
While most people focus on spooky themes for Halloween, we think it's a great idea to lighten things up with a funny costume like a blow-up unicorn. After all, Halloween is a time to let your fun flag fly and have a blast! If you're looking for a costume that will make people laugh, an inflatable unicorn is a great choice. They'll be plenty of scary monsters and skeletons out there already, so wear your unicorn costume with pride. Just be sure to inflate your costume before heading out – you don't want to be caught flat!
If you're looking to make a statement with your costume, you will want to try one of these great unicorn inflatables. Start your shopping by checking out a traditional white unicorn costume. When blown up, they feature multicolored manes and tails that really make them stand out. You'll also want to take a look at our pink and blue unicorn costumes for a fun change-up to the classic look. And to see the wildest options, be sure to check out our ride-on and four-legged unicorn costumes. These epic outfits add extra legs to the equation to make it look like you're really riding a unicorn!