Eleven Cosplay
You don't need telekinetic powers or the ability to astral project to another dimension to get your hands on some impressive Eleven costumes. We'll send them to you, without Demogorgon drama. We have El costumes from Stranger Things Season 1 and 2 so you can impersonate your favorite version of the pivotal protagonist.
Eleven Costume Dress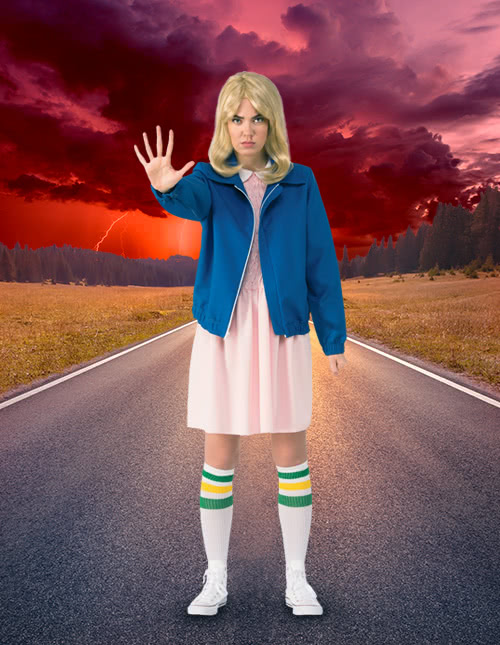 Do you have a love for waffles? Are you prone to nosebleeds? If so, the Eleven costume dress is the perfect disguise. You'll look just like the runaway experiment while wearing the pink dress and bomber coat. Pick up the sporty knee-length socks, a short blonde wig, and some blood makeup unless you can make your nose bleed on command. If so, we're impressed and mildly concerned!
Punk Adult Eleven Costume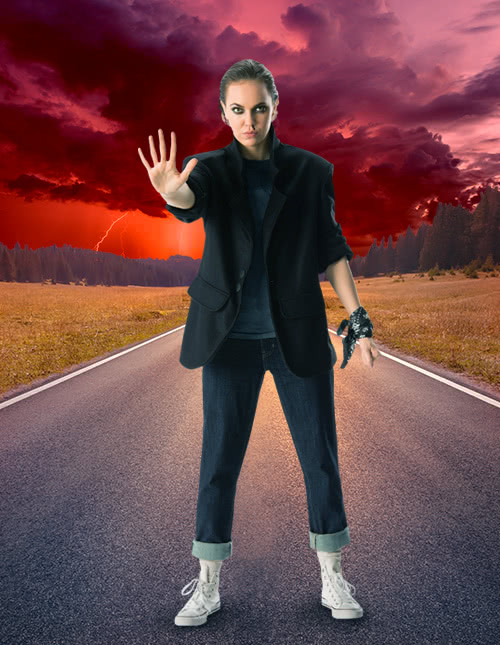 Do you live for El's grungy aesthetic in Season 2? If so, you'll love the punk Eleven costume. The jacket is boxy with rolled cuffs and real buttons. This costume also comes with the slicked back wig and wrist band. Pair it with a favorite pair of jeans and don't forget to roll the bottoms to create the ultimate 80s vibe!
Girl's Stranger Things Dress Costume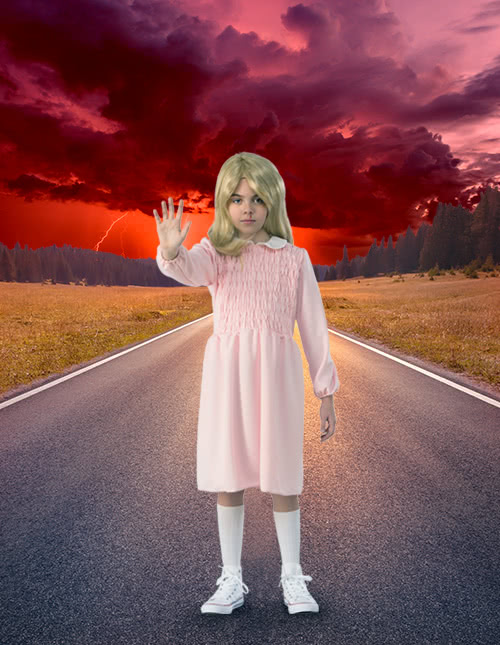 El is a great role model for little girls because she's one tough cookie who isn't afraid to stand up to bullies. Young Stranger Things fan can transform into their favorite waffle-loving character with this girl's Stranger Things dress costume. It's perfect for wearing while she works on her telekinetic powers. She'll be able to clean her room without lifting a finger in no time!
Girls Stranger Things Eleven Costume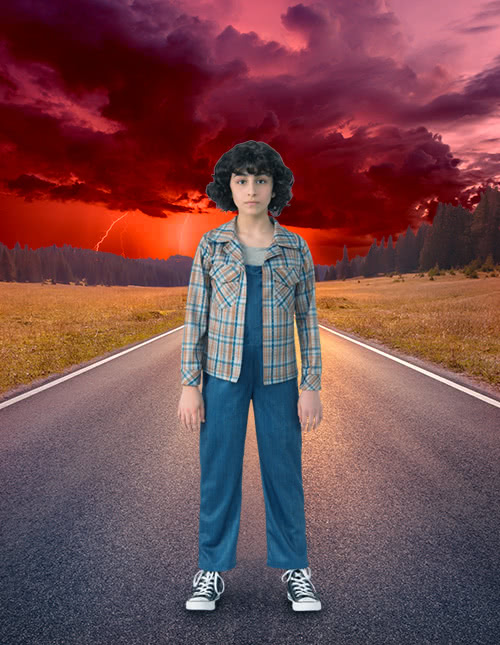 Maybe your little girl is more of a jean-person and less of a dress-person? Great news, she can still morph into Eleven with this girl's Stranger Things Eleven costume which recreates one of her most memorable appearances from Season 2—the overalls look. The plaid shirt completes the ensemble and offsets the faux-jean overalls. Have your little El strike a fierce pose so you can take her picture!