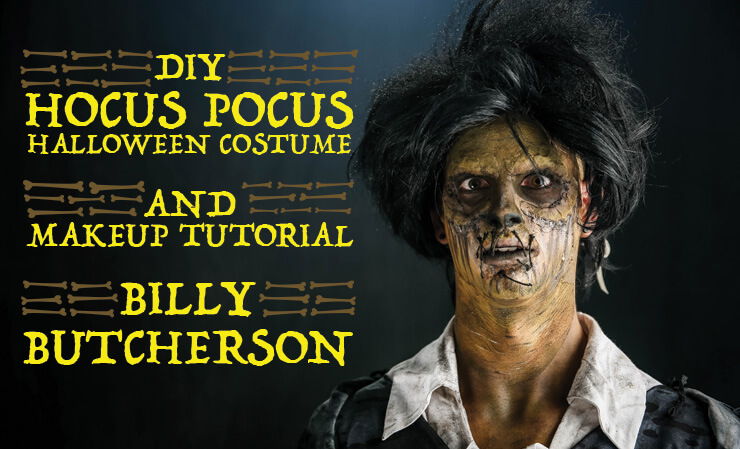 Anyone who grew up in the 90s is sure to include Hocus Pocus in their annual Halloween watch list. It is a great movie for all ages to get into the Halloween spirit and the Sanderson sister continue to be a popular group Halloween costume year after year. Another great character to dress up as for Halloween is Billy Butcherson, Winifred Sanderson's zombie ex-boyfriend who she raises from the dead to chase after the children who stole her witchcraft book. If you want a scary look for Halloween, check out our Billy Butcherson DIY costume and makeup tutorial below. It's just a little Hocus Pocus!
Hocus Pocus Billy Butcherson Halloween Costume
The Inspiration
[source]
When Winifred Sanderson brought Billy back from the dead, she had no idea he would eventually turn against her. Which is weird, considering she was the one who put him in the grave in the first place. She should've known he wouldn't be too happy about that. If you want to dress up as this zombie, you don't need to spend 300 years in the grave! Just follow the instructions below.

The Finished Look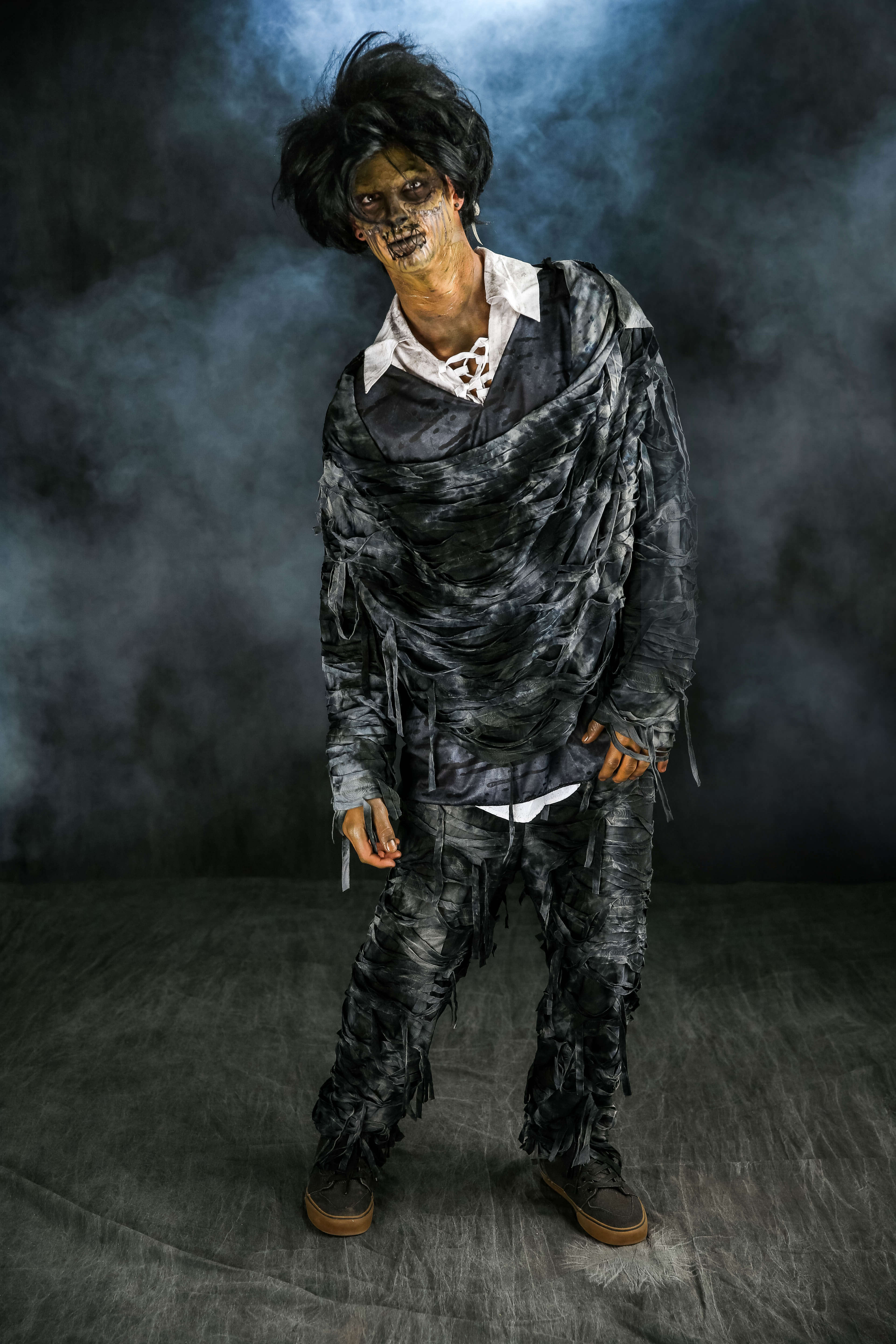 "He's a good zombie."
Products Used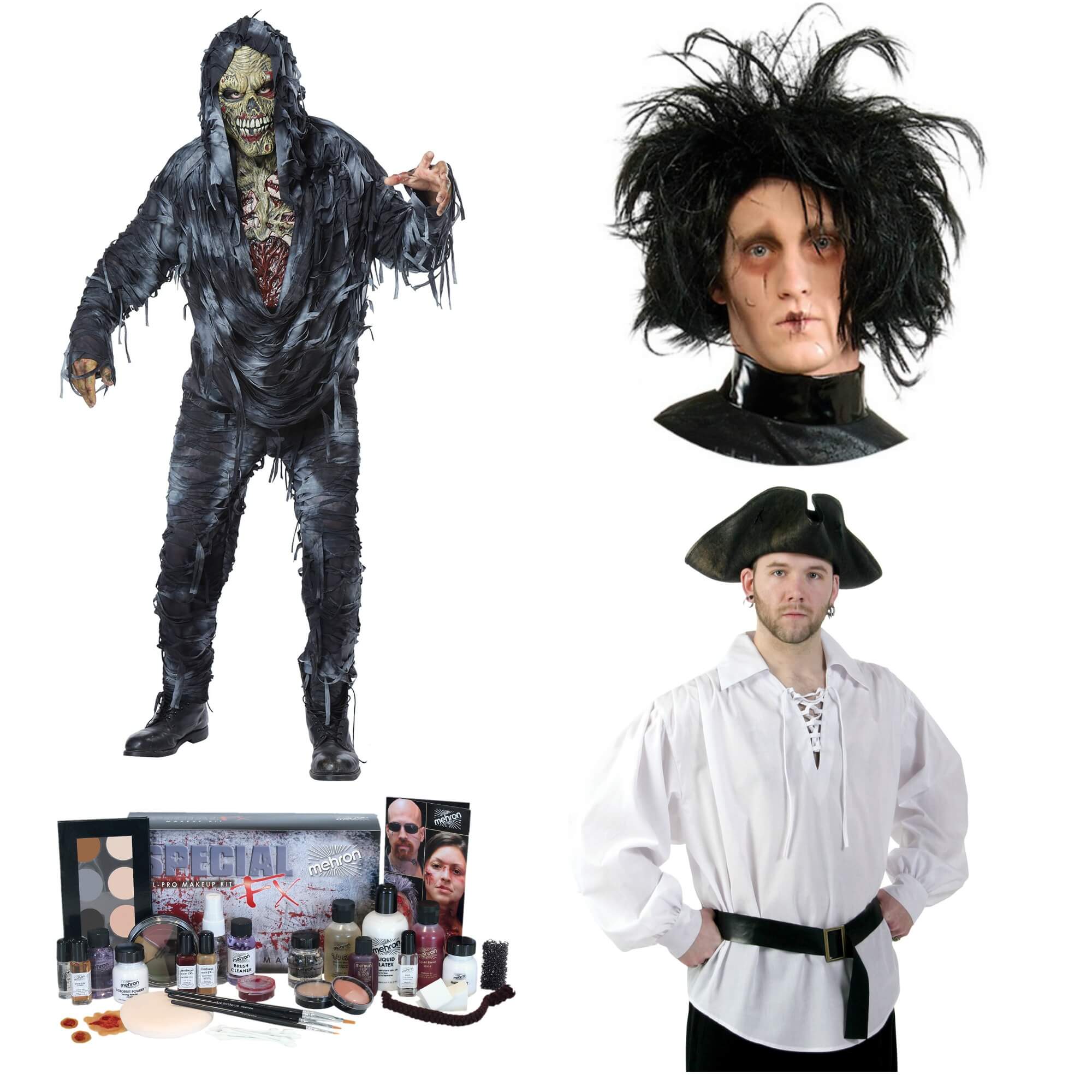 Zombie Costume - Shop Edward Scissorhands Wig - Shop
Special Effects Makeup Kit - Shop Pirate Shirt - Shop
Dressing like Billy Butcherson is the easy part. All you need is a zombie costume (minus the chest piece). Pair it with a white pirate shirt and a crazy black wig and you've got everything you need for the outfit. The next step is the makeup. It may look like a lot, but it's actually pretty easy. Just get a special effects makeup kit and follow our instructions in the video below. Even if you're not specifically planning on being Billy Butcherson for Halloween, this tutorial is still a great asset when making your own zombie costume makeup.

Hocus Pocus Billy Butcherson Makeup Tutorial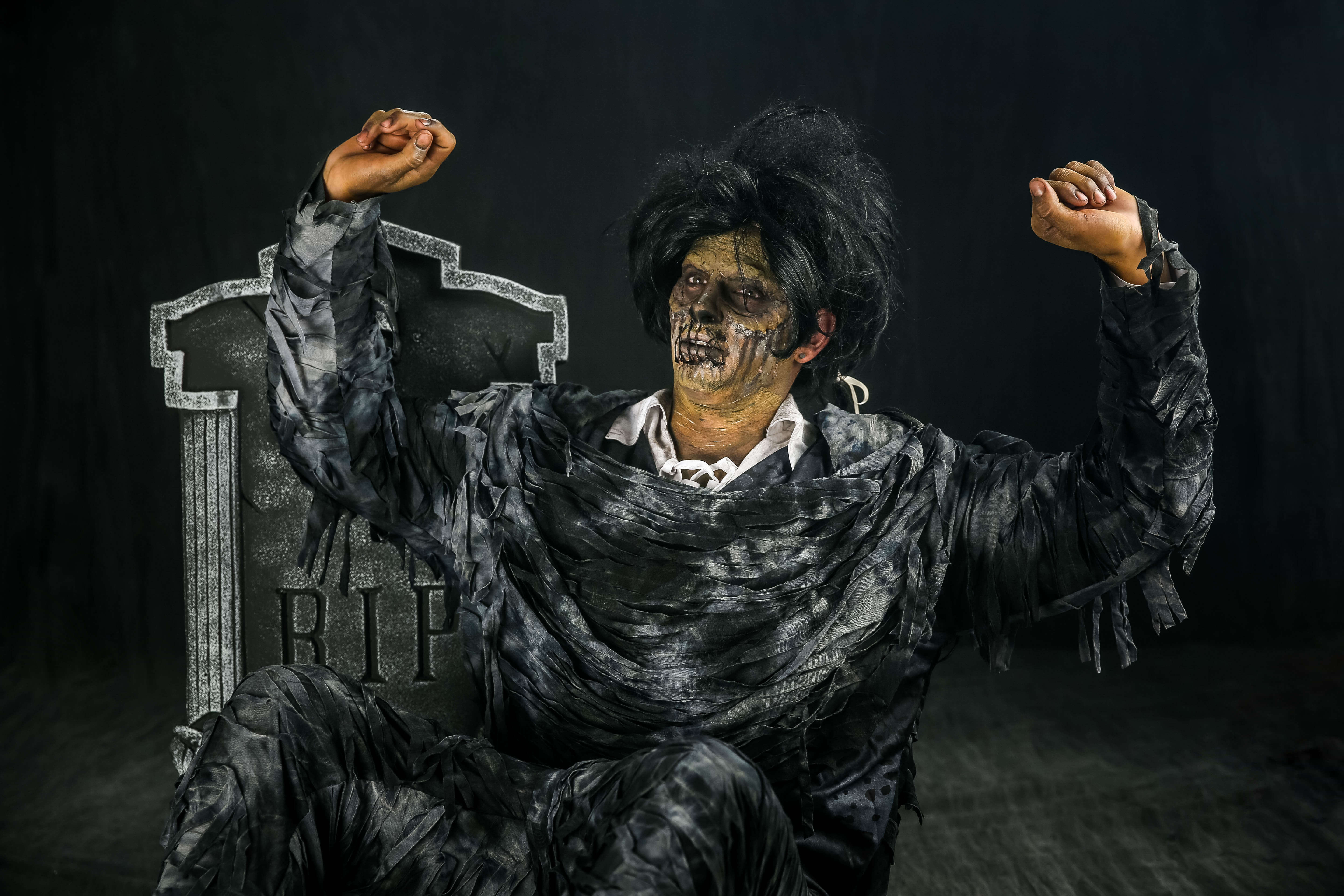 It's difficult waking up from a 300-year nap.
How many times are you going to be watching Hocus Pocus this year? Think you'll want to dress up as Billy Butcherson? If you are, you might want to get a group who wants to dress up as the Sanderson sisters too! You can get check out our other DIY Hocus Pocus costumes blog for instructions on their costumes. If you're looking for something more traditional, we have a huge selection of witch costumes and zombie costumes. Happy Halloween!