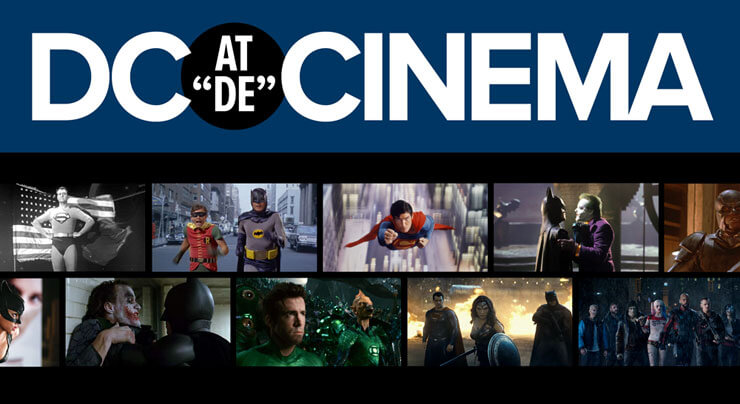 The Man of Steel and the Dark Knight already duked it out earlier this year in Zack Snyder's Batman v Superman. In August, Suicide Squad aims to up the ante by forcing a whole bunch of supervillains to work together on a team and sending them on black ops missions for the government. (What could possibly go awry with that plan?) All that superhero movie action got the old brain-juices flowing about films based on the DC comic book universe. It seems like there have been a million Batman movies since Adam West first donned the costume and Superman sure hasn't been shy about showing up on the silver screen. Do you remember that time that Shaq was a superhero? How many movies has DC done anyways? Well, ponder no further! This handy infographic lists every theatrically release full-length film that DC has ever made.
Click Image for Larger View

Embed This Image On Your Site:
Special note: We didn't include any imprints like WildStorm, Vertigo, or Paradox Press, so we don't want to see anyone getting too crazy about that in the comments! We'd rather see a discussion about why Shark repellent Bat-spray seems to make sharks explode rather than just repel them. Feel free to post about that, or tell us how awesome Heath Ledger was as the Joker in The Dark Knight, or just let us what you think of the latest DC movie, Suicide Squad, and the new Suicide Squad costumes.
Design Credit: Kate Willaert