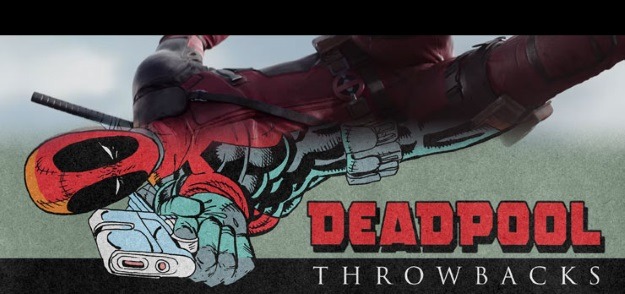 It's 2016 and we finally have a Deadpool movie! While the past 6+ months have been littered with off-the-wall marketing campaigns and NSFW trailers, Deadpool fans have been clamoring for a movie dating all the way back to 2000 when a film featuring the quirky, anti-hero was orginally announced. After New Line Cinema dropped the project, 20th Century Fox decided to pick up the character and ultimately included him in the 2009 film X-Men Origins: Wolverine, with Ryan Reynolds cast as Deadpool. The character fell flat, but Fox was determined to move forward with a solo film featuring the superhero. Although they did initially choose a director, the film was eventually dropped. During summer 2014, though, test footage filmed two years prior leaked online and the buzz generated by fans caused Fox to pick the movie back up AGAIN. Now we'll finally get to see Deadpool on the big screen!
Multiple reports have stated that Deadpool will be accurate to the origin story depicted in the comics. While the film will feature several popular characters from the comics (that may or may not crossover into the X-Men films), they're certain to have a different look on the big screen. Check out the differences and similarities between the comics and film versions of these characters in our slider images featuring Deadpool and his friends, er..., acquaintances, ahh..., well, people who interact with him!

Embed the slideshow on your site.
Deadpool Movie vs. Comics Costume Comparison
Colossus Movie vs. Comics Comparison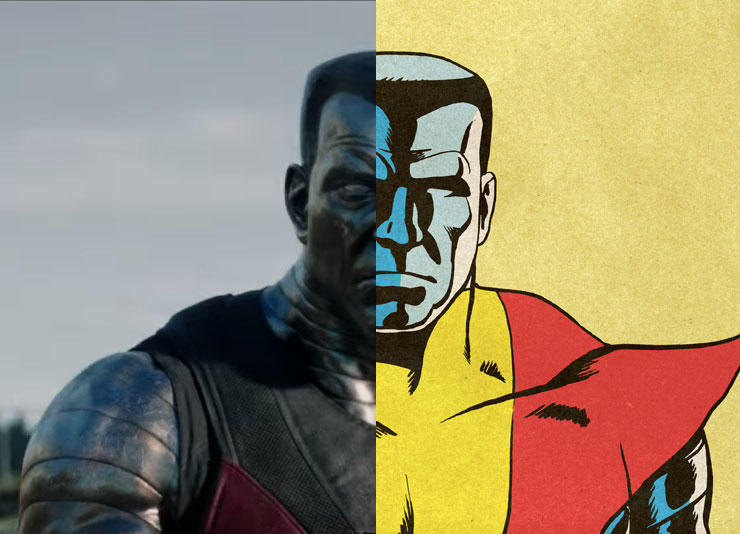 As with anything moving from comic books to the silver screen, Colossus's uniform saw some changes to make it a little less garish. His yellow and red suit with weird, pointy shoulders was instead changed to a more muted red and black fitted tank top. Colossus's comic book outfit had some other odd cuts, including no sides with just strips of fabric on his front and back, and ending with a pair of briefs. This was changed for the movie to a more normal tank top and pants.
Deadpool Movie vs. Comics Comparison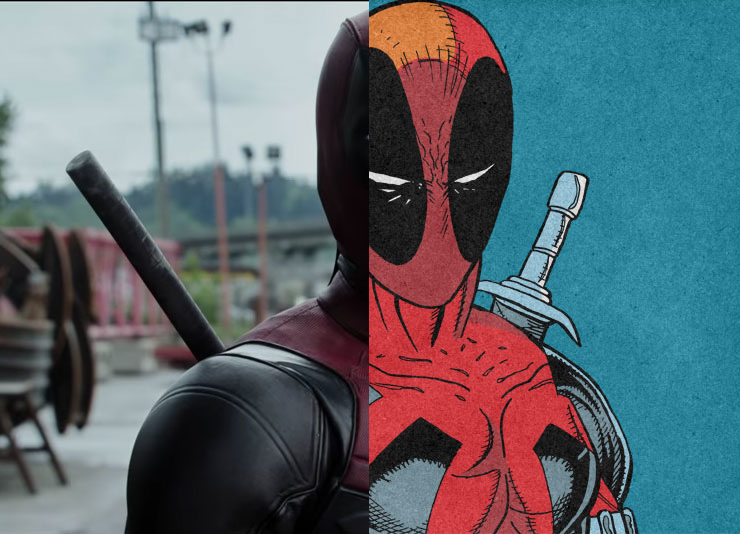 Deadpool had had quite a few costumes throughout his comic book career, but the movie did a good job of taking the quintessential Deadpool suit and making it more realistic for a live-action film. While his realistic Deadpool costume didn't show off every muscle like it does in the comics, it did seem more protective and body-armor-like. (Always a plus when you fight with guns, swords and knives in our book.)
Copycat Movie vs. Comics Comparison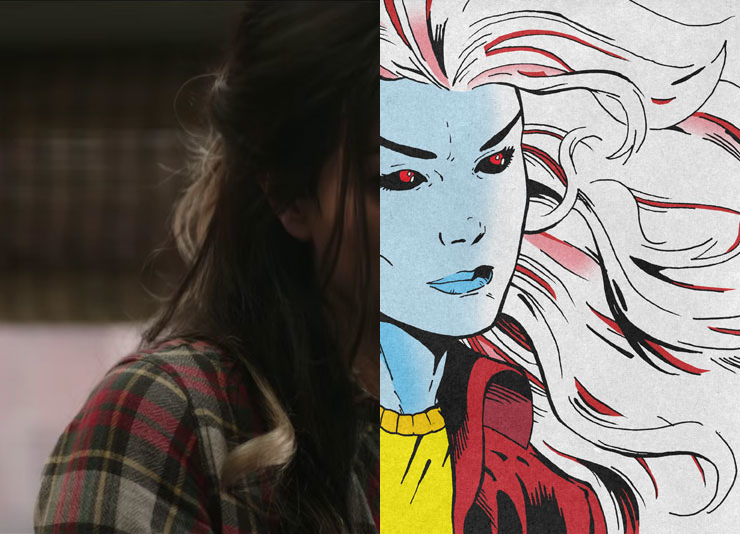 As far as comparisons go, the Deadpool movie Copycat looks nothing like her comic book counterpart. Granted, she's a shapeshifter so she can look like anyone she wants. Similar to Mystique, she has a blue-skinned form with unusual eyes—but she never looks remotely like this in the movie. For now, she hasn't shown any inkling of having powers in the movie. But, maybe she'll get to show off her powers in future movies.
Weasel Movie vs. Comics Comparison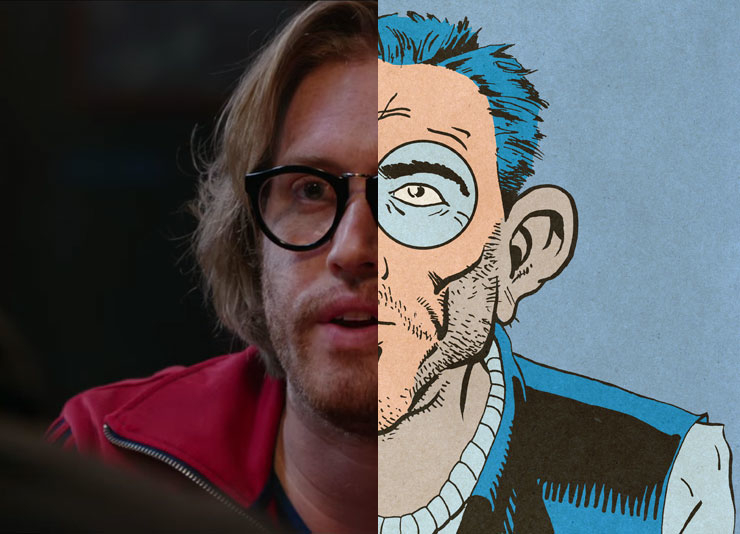 While Weasel may look like an average Joe, he's Deadpool's friend, arms dealer and information broker. His movie looks are a little different than his black-haired comic book persona. However, they did keep his nerdy glasses and the five o'clock shadow.
Blind Al Movie vs. Comic Book Comparison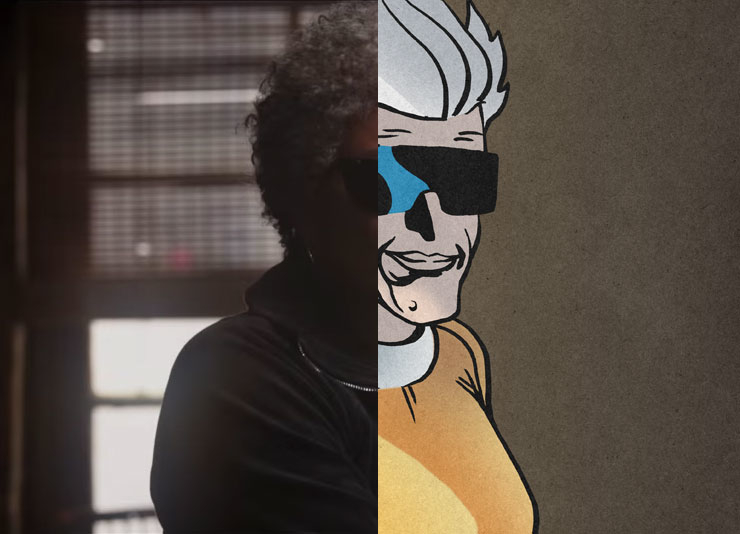 Blind Al may look different from her comic book counterpart, but the heart of the character is the same. She's a spicy firecracker that puts up with Deadpool's insults and shenanigans, and she's just as good at hurling one-liners back at him. Love is blind, Wade.
Negasonic Teenage Warhead Movie vs. Comics Comparison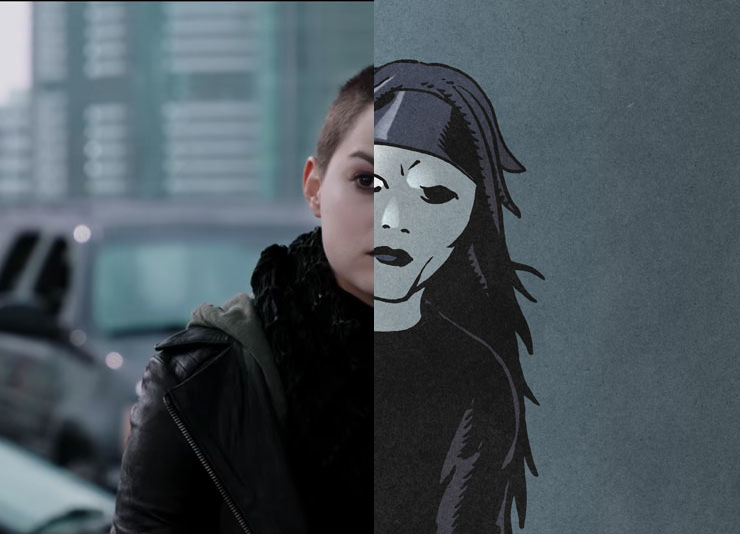 Negasonic Teenage Warhead's appearance in the movies changed quite a bit from her comic book appearance. (And, dare we say, for the better?) She did keep her goth aesthetic, but her uniform, hair, pale skin and even her original powers were set aside.
Besides Deadpool, who else are you looking forward to seeing on the big screen? Are you happy with the way the live action characters look? Let us know in the comments and be sure to check out Deadpool when it hits theaters on February 12th. You can even dress like the merc with a mouth in a Deadpool costume! Unfortunately, you'll have to look elsewhere for chimichangas.
Design Credit: Kate Willaert