We're back with another fun activity, this time a twist on Where's Waldo! You've found the striped-shirted Waldo on the beach, at the museum, and in Ancient Rome. Now it's time to find a different striped-shirted character, the horror icon Freddy Krueger, somewhere on Elm Street. We've also placed a handful of related people and objects to locate. One, two, Freddy's coming for you—but can you find him first?
Can you find?
Freddy Krueger
Freddy's car
Freddy's victims
Other famous Freds
Waldo
Carmen Sandiego
People in food costumes
Black cats
Click image to open a high-resolution, printable version of Finding Freddy in a new window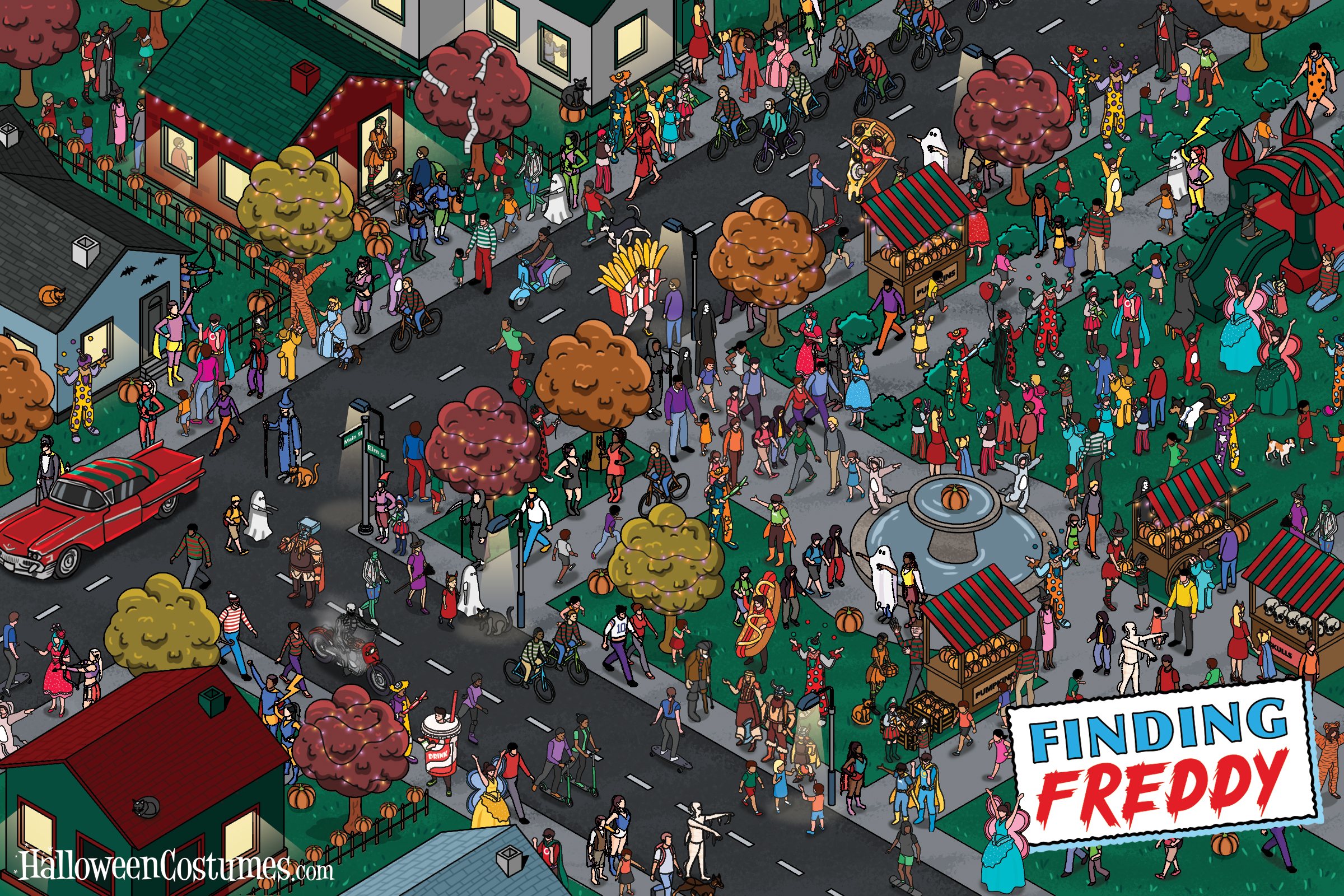 Embed This Image on Your Site:
How did you do? Did you find Freddy? What else did you see? Tell us about everyone and everything you located in the comments! Also, let us know what we should tackle next! And be sure to check out our Freddy Krueger costumes for A Nightmare on Elm Street sweaters, masks, gloves, hats, face effects, and more!