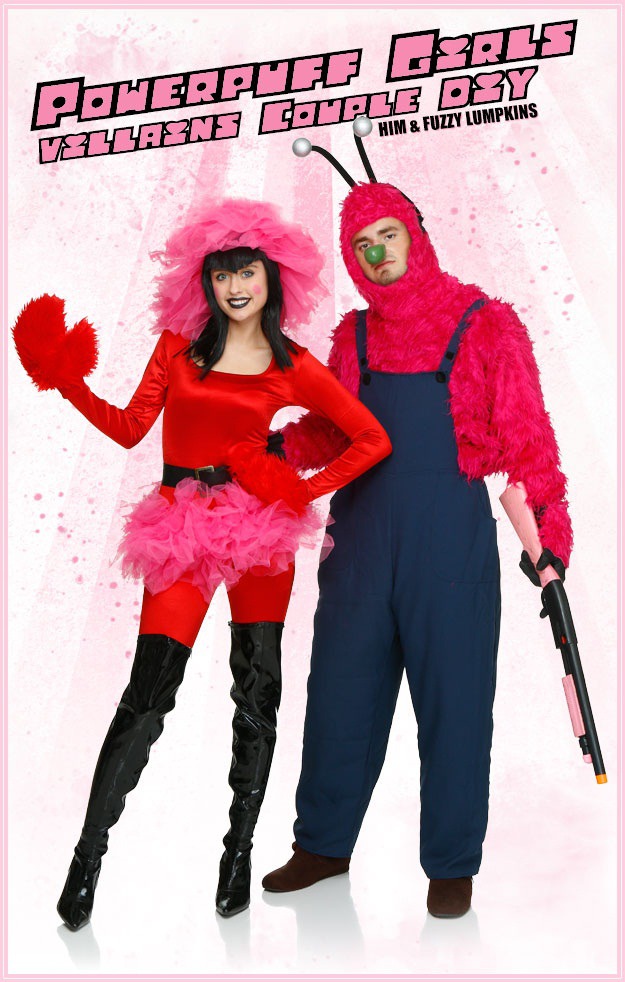 Chances are if you grew up in the 90s, you at least knew who the Powerpuff Girls were. The popular animated kids' show starred Blossom, Bubbles, and Buttercup, 3 little girls with superpowers who fought crime in the city of Townsville (yes, that's the real name of the fictional city the writers chose). The show debuted in the late 90s and was part of the movement that brought anime-style animation to shows in the US. While the girls were clearly the focus of the show, it was the villains who were downright weird. If you want a fun Powerpuff Girls-themed couples costume for Halloween, try out this DIY on how to dress as 2 of the most colorful villains from the show: Fuzzy Lumpkins and HIM.
DIY Fuzzy Lumpkins Costume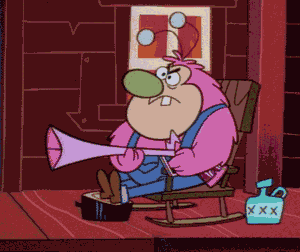 [Source]
Fuzzy Lumpkins was the first villain to be introduced on the show. He's your run-of-the-mill pink monster hillbilly who shoots trespassers and is prone to fits of rage in which he turns red and gains superhuman strength.
The Finished Look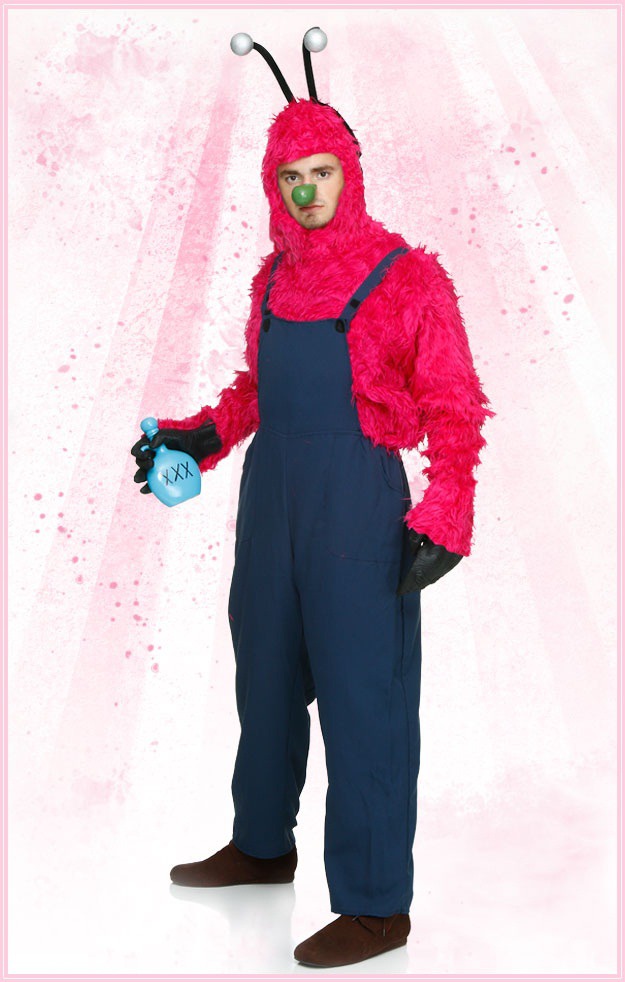 To dress as Fuzzy Lumpkins, you'll want to start with a pink gorilla suit and blue overalls. We used the overalls from our farmer costume. Add on some buck teeth, antennae, and a clown nose painted green to complete the look. You can wear any brown shoes and accessorize with a pink shotgun and bottle for "moonshine," although we're just making assumptions as it WAS supposed to be a show for children.
Products Used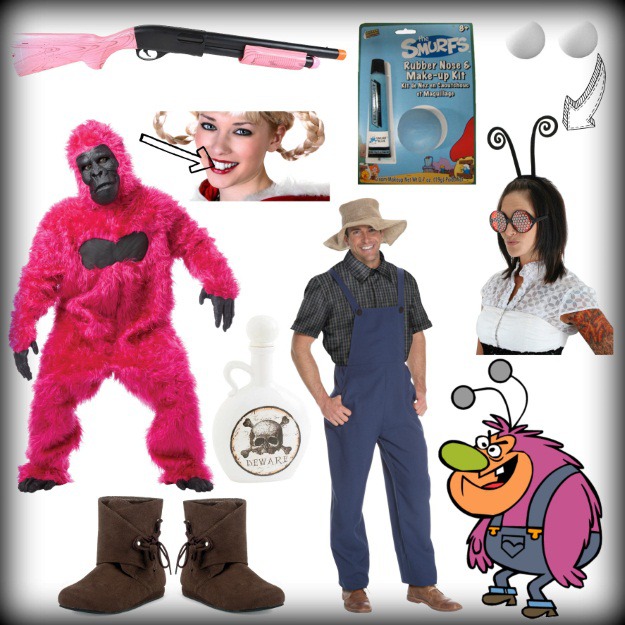 Pink Gorilla Suit Farmer Costume Brown Boots Antennae
Clown Nose Pink Shotgun Buck Teeth
DIY HIM Costume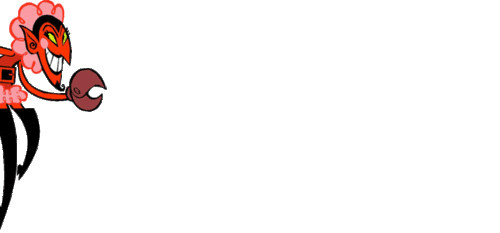 [Source]
HIM is a mysterious demon monster who feeds off of negative emotions and resembles the Devil. While nobody is really sure on the sex of this villain (your guess is as good as anybody's), it's referred to as "HIM" because speaking it's name strikes fear into men. Most of HIM's plans involve psychological warfare in either trying to drive the Powerpuff Girls crazy or turn them against each other.
The Finished Look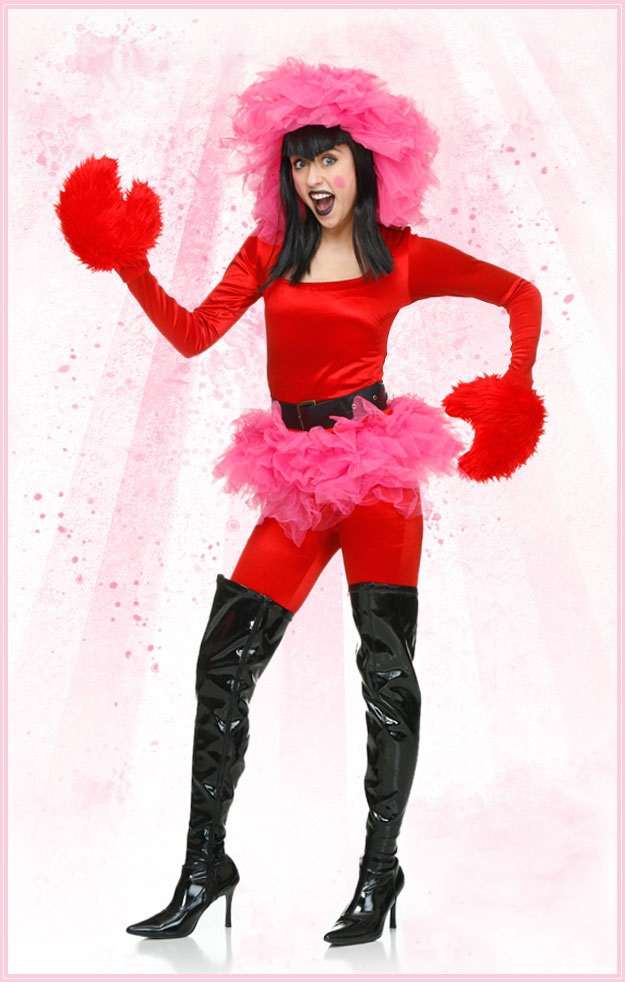 For this costume, you'll need a red jumpsuit and thigh-high boots. For the claws, we used the ones from our Rock Lobster costume, but maybe you'll want to opt for red gloves if you want to be able to use your hands. You'll need two pink tutus, one to wear around your waist and another to use for the headpiece. For your head, wear a black wig and a pink headband with the other tutu glued to it.
Products Used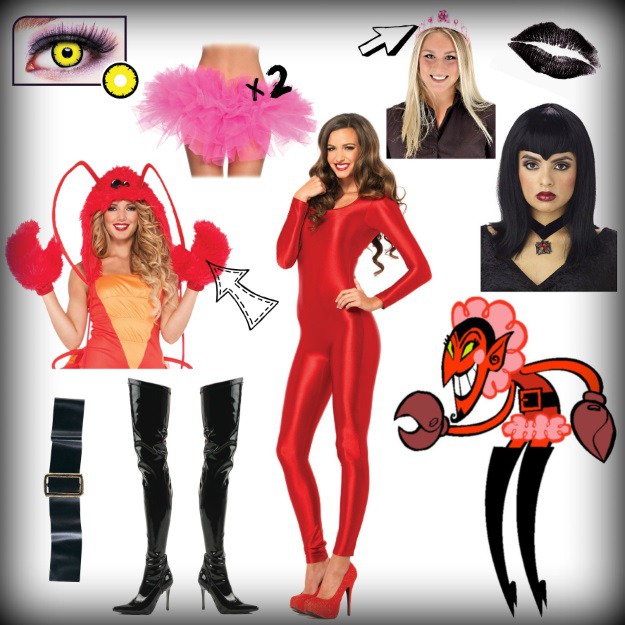 Black Boots Claws Red Jumpsuit Pink Tutu
Black Wigs Black Belt Headbands
Powerpuff Girls Costumes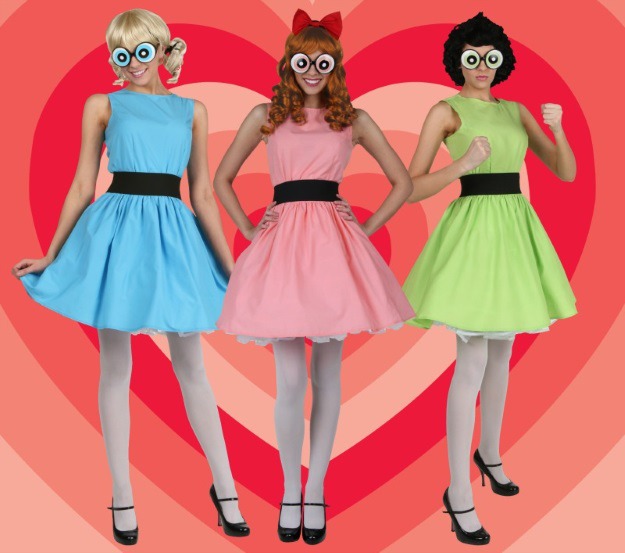 Bubbles Costume Blossom Costume Buttercup Costume

Are you a fan of the Powerpuff Girls? Who are some other villains you might dress up as for Halloween? If you want to dress as Fuzzy Lumpkins and HIM, maybe you'll want to add more characters for a themed group Halloween costume. In that case, you'll definitely want to check out our exclusive Powerpuff Girls costumes [pictured above].