Barack Obama's 2008 presidential campaign was changed forever with the viral spread of a single poster: "Hope" by Shepard Fairey. The iconic image is instantly recognizable to a generation of voters, and has even been remade and repurposed for a variety of political campaigns and social causes. These traits make "Hope" an inspired DIY Halloween costume idea, but also one you rarely see. Let's take a look at "Hope," its background, and how we pulled it off!
"Hope" by Shepard Fairey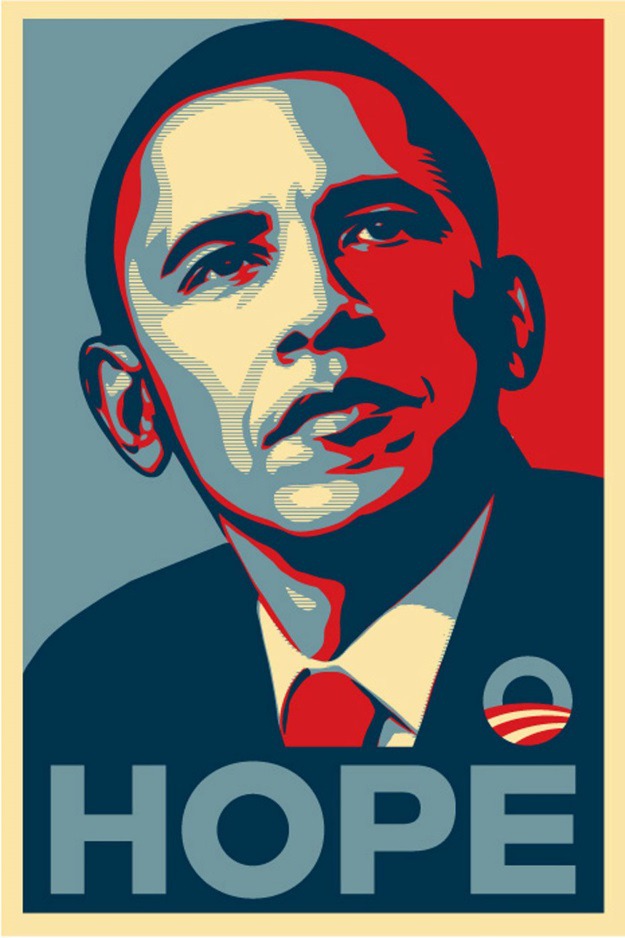 [Source]
Shepard Fairey first gained notoriety through his "Andre the Giant Has a Posse" sticker campaign, which spread worldwide from its origins in Rhode Island. After he was threatened with a lawsuit for using André the Giant's trademarked image, Fairey created a more stylized image combined with the "Obey" slogan from the film They Live. He was able to turn the new "Obey Giant" campaign into a successful clothing line, which helped fund other artistic endeavors as well as Swindle Magazine.
Everything changed with "Hope" in 2008. The original poster was unofficial, but Fairey soon found himself working directly with the Obama campaign. With hundreds of thousands of posters made (most of which were given away), the image has since become iconic.
DIY "Hope" Poster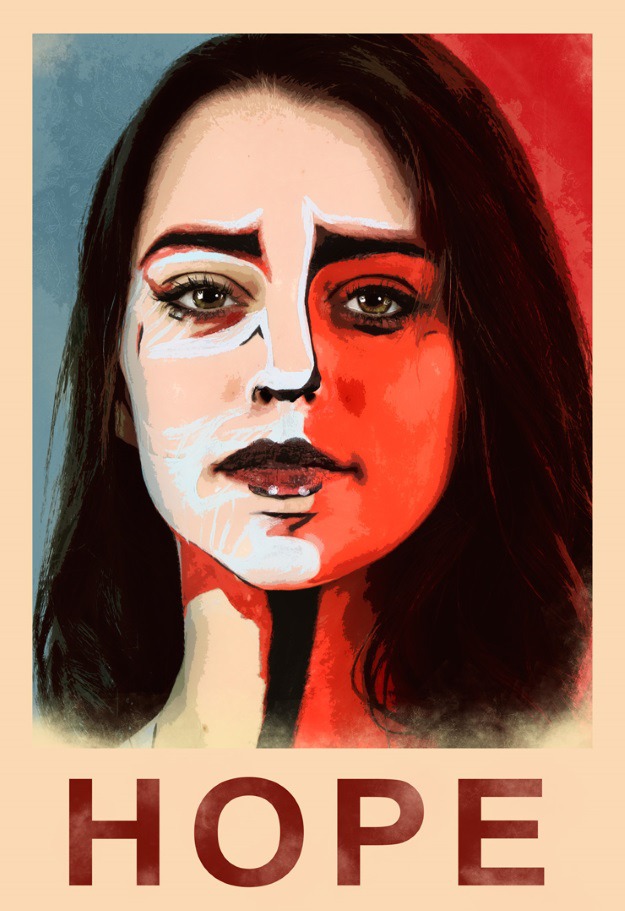 This is the finished, "poster" version of our "Hope" DIY tutorial. Like the original poster, ours is stylized and processed for a cartoonish look.
"Hope" Inspired Makeup Look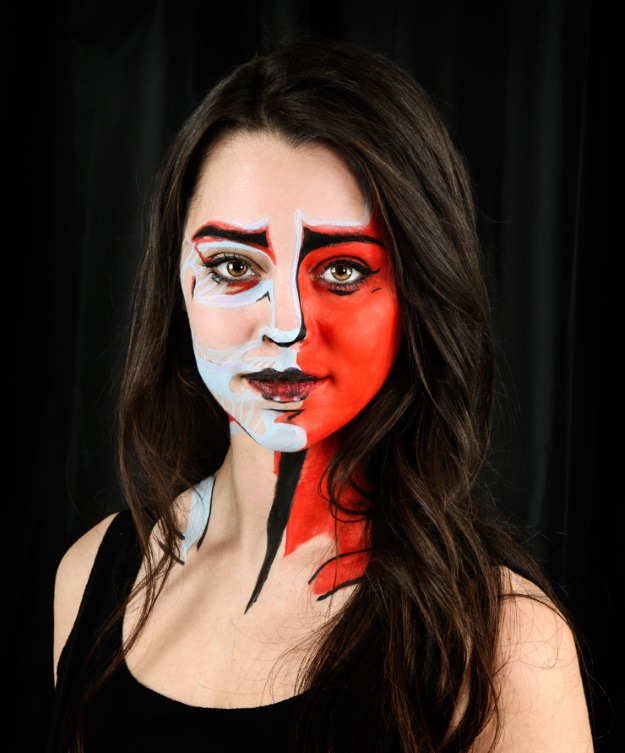 Here is a photo of the completed makeup in the studio. We recommend following this and another photo below when applying the makeup on your own face!
Products Used

Costume Makeup Red Body Paint Clown Costume Makeup Kit
We used all three of these makeup kits for "Hope," Depending on your skill level, you might not need them all. We've included more details about the process below!
Detailed "Hope" Makeup Tutorial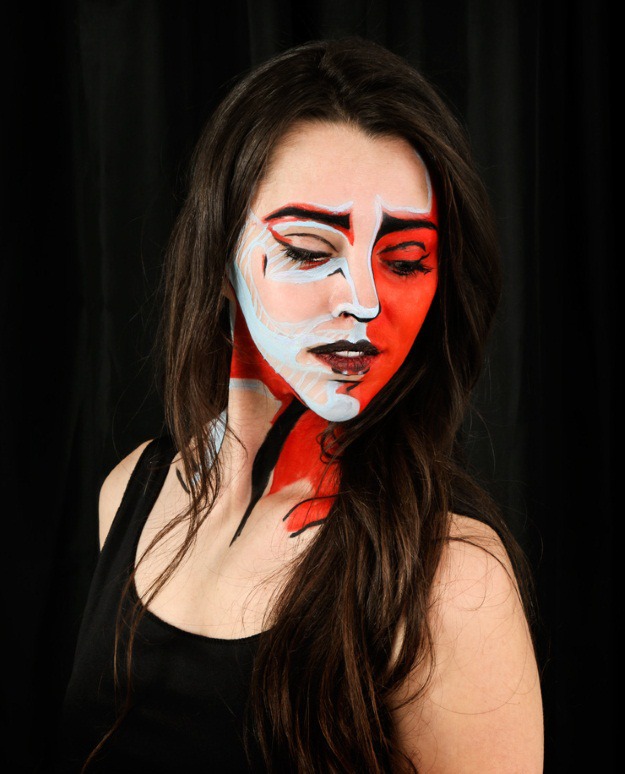 We suggest using the light blue and black from the Animal Instincts makeup kit, plus the Red Body Paint. We went with body paint because there's a lot of skin to cover, plus we found it makes cleanup much easier. If you're an expert at mixing colors uniformly and applying an even coat, you might be able to use the Clown Costume Kit by itself, but we think that might be stretching the red too thin.
Start with the red side of the face, if only to get used to the body paint consistency.
Once you're finished with half the face, use the red to outline the opposite eyebrow, the "v" underneath the eye, and finally the neck.
Outline everything in blue, paying special attention to the lined sections around the eye and chin.
Use black to finish the eyebrows, neck, and accents - black covers both blue and red paint very well, incase you made any boo-boos.

Keep in mind throughout the process

: the thicker the paint, the more likely it will crack and peel, so try to keep it as light and thin as possible for maximum wear.
What did you think? Have you thought about a "Hope" Halloween costume, or something similar? Which of our political costumes would you use to accompany this cool makeup? Tell us your experiences with trying unique makeup designs in the comments below! And remember, we have Halloween makeup for every kind of costume!