Whether you're a football fan or not, chances are you probably know who Troy Polamalu is. Having trouble placing the name? He's #43 of the Pittsburgh Steelers and a defensive lineman. Still don't know? He's that awesome football guy from the Head & Shoulders commercials! Now that you've put a face with the name and know you want to be Troy Polamalu for Halloween, here are some simple steps to creating that thicker-looking hair in one week, Troy Polamalu costume.
Troy Polamalu Costume Essentials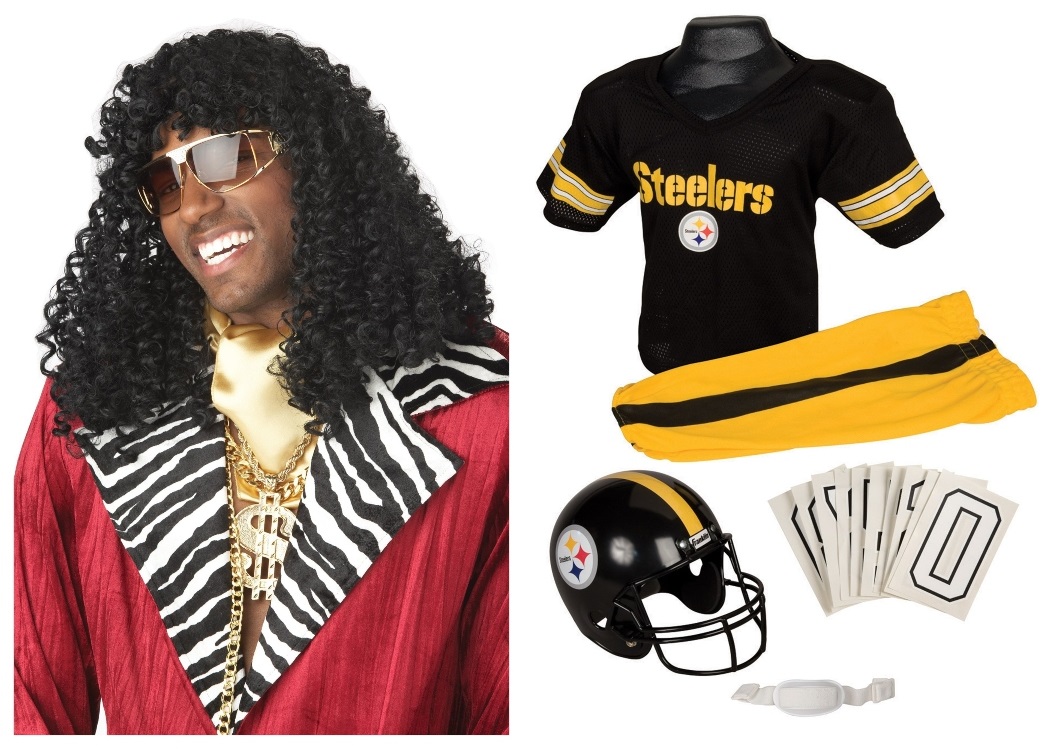 Not everyone can have Troy Polamalu's long, curly locks, so if you find yourself in need of a solution to making your short, straight hair long and curly, all you need is a great wig, like this one. Leave the wig as is for an everyday Polamalu look or rat it out with a comb to get a larger-than-life, thicker in one week do from the Head & Shoulders commercial. Also, while any non-numbered Steeler's shirt or jersey would work, we recommend that you use an authentic replica jersey that looks like something you can find in the Steeler's shop. That way, there will be no mistaking who you're portraying this Halloween. If your son or daughter wants to copy your costume and also go as Troy Polamalu, we would suggest this licensed kids NFL Steelers uniform set.
Additional Costume Accessories
The only accessory you need to pull off this costume is a bottle of Head & Shoulders. Seems simple enough, right? Only if you don't run into any of those super, detail-orientated people who know everything about any commercial ever made. If you think that might happen and you want to be truly authentic, you'll need a bottle of Head & Shoulders Hair Endurance for Men. Not only will you be authentic to the Troy Polamalu commercial, everyone will know exactly how you got your hair to look so, wonderfully thick.
NFL Couples Costume Idea
Want to make your Troy Polamalu costume into a couple's costume? It's easy, just grab your bromance buddy and have him be Joe Mauer! All he will need to complete his Joe Mauer costume is a brown towel, a #7 Twins jersey and a bottle of Head & Shoulders. Don't forget to play the part and get mad at him every time he mocks you throughout the evening!
Resources: Steeler's player profile, NFL player profile
Images: Head & Shoulders YouTube Channel