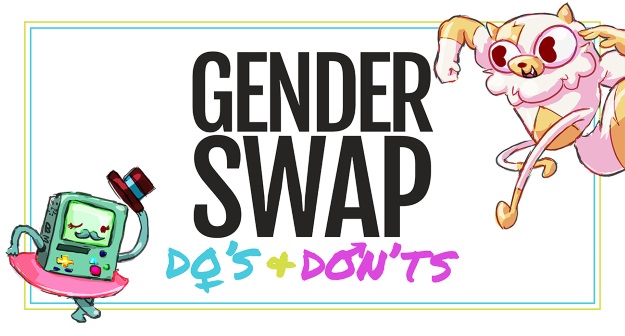 Increasingly popular at Cons, spotted at costume parties, and shared on the internet, is the idea of doing gender swapped costumes of pop-culture characters. A gender swap is the act of taking iconic characters (or just fan-favorites) and transforming them into their opposite gender. This is an especially great idea for couples who love classic characters but still want to add their own creative twist. If you're new to this concept but it sounds like something you may want to attempt, we have prepared a quick list of 5 do's and don'ts to keep in mind while creating the perfect gender-swapped couples costume!
1. DON'T: Just put a bow on it.
The 80s were, among many things, the decade of the video game, and chief among them was Pac-Man. What did developers do when they wanted to reach a larger target audience? They created Ms. Pac-Man. What's the difference between Mrs. Pac-Man and Pac Man? The bow she wears. To show you the silliness of this idea, we put a bow on another classic arcade game:
Don't just put a mustache on it either - we're equal opportunity gender swappers here!
2. DO: Same-gender gender swap
So you and your best pal want to go to a con or a party, and don't know what to go as. Don't be afraid to do a same-gender team and swap them to match your own. Like Batman and Robin, but don't want to be Harley Quinn or Batgirl? Maybe you're a big fan of Elsa and Anna from Frozen, but find yourself on the more masculine side of things? Anything is possible!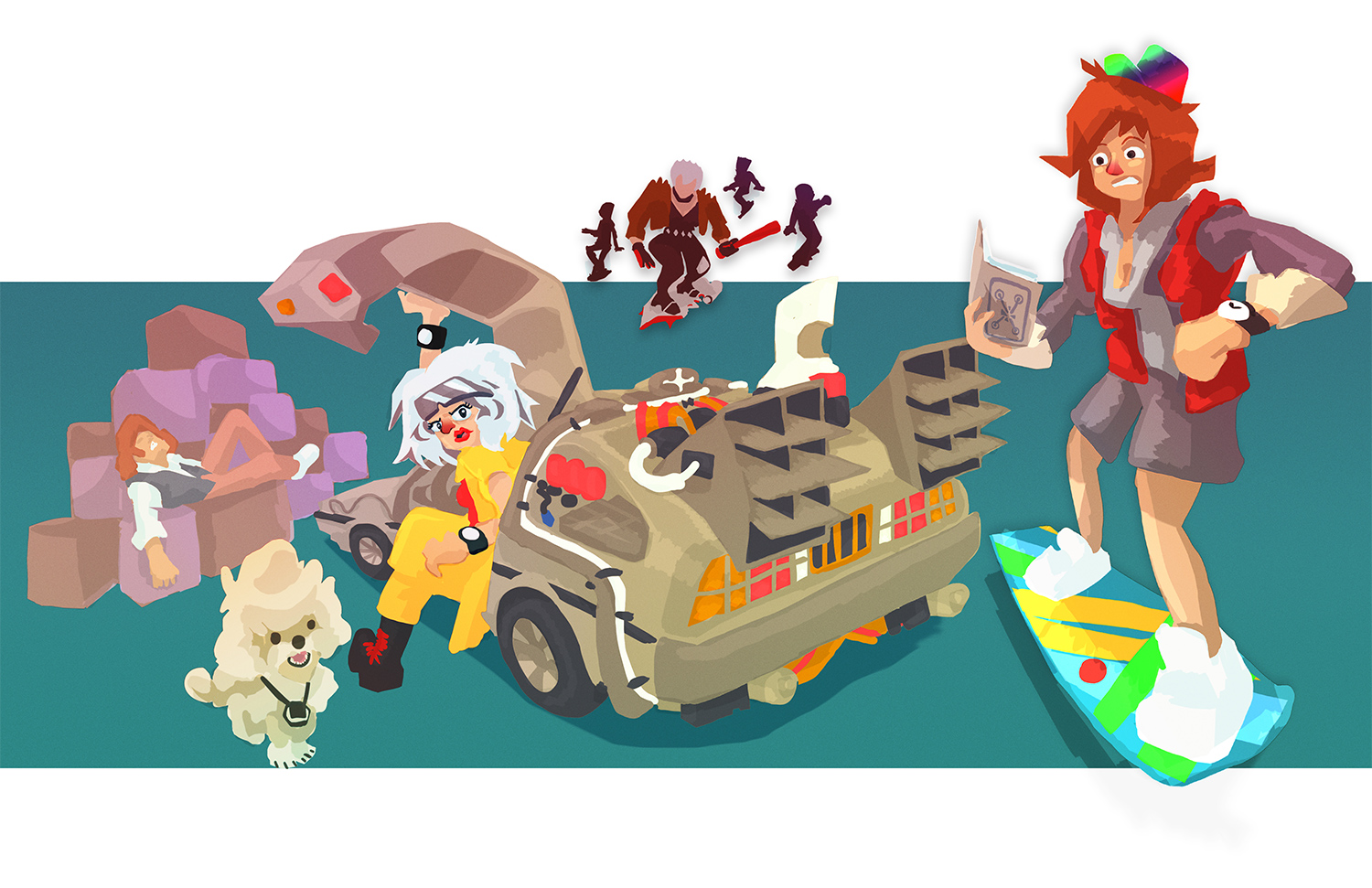 Had the movie played out like this, we're sure there would have been much less meddling.
3. DO: Do the group thing
Ensemble casts are the perfect place to pick a couple's costume from, and if you have several couples in your Halloween group, you could gender swap the whole LOT! Superhero teams, sitcoms, cartoons, and movies all provide great source material. So dive deep into your ensemble casts, find you and your significant other's favorite characters, and swap 'em up.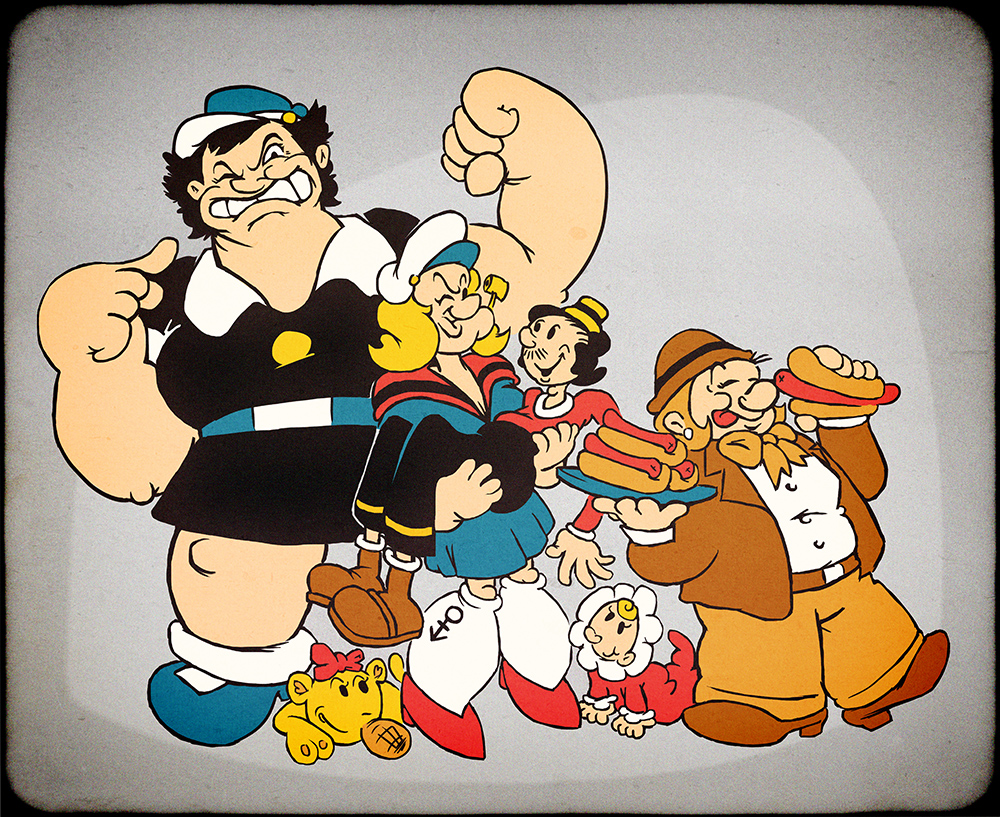 I would gladly pay you Tuesday for a can of spinach today.
4. DON'T: Jump the Gun
The internet really is a wonderful place, perpetually pumping out all sorts of fun "first looks," teasers, and tidbits about upcoming TV and film releases. While putting together your perfect gender-swap couple costume you may be tempted to jump right into these juicy teasers and tidbits and use them as your swap-spiration. It might be best to avoid this, in case the leaked info turns out to be false, or the results are just too freaky...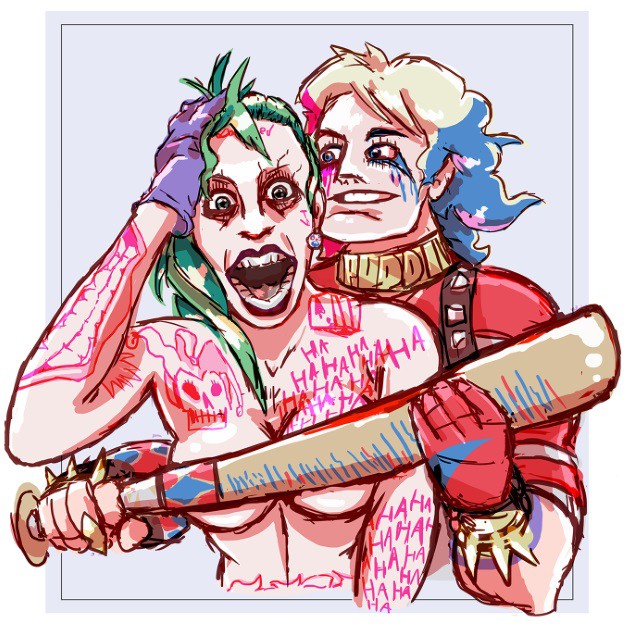 We're definitely excited to see the new Joker and Harley Quinn in "Suicide Squad," but these swapped characters may be even more interesting!
5. DO: Double Gender Swap/Swap Back
Sometime these franchises get it right and perform a solid gender swap for us—see: Finn/Jake & Fionna/Cake from Adventure Time. We give kudos to them. Don't be afraid to experiment and break the mold...they did it well, but you can do it better! Swap them back!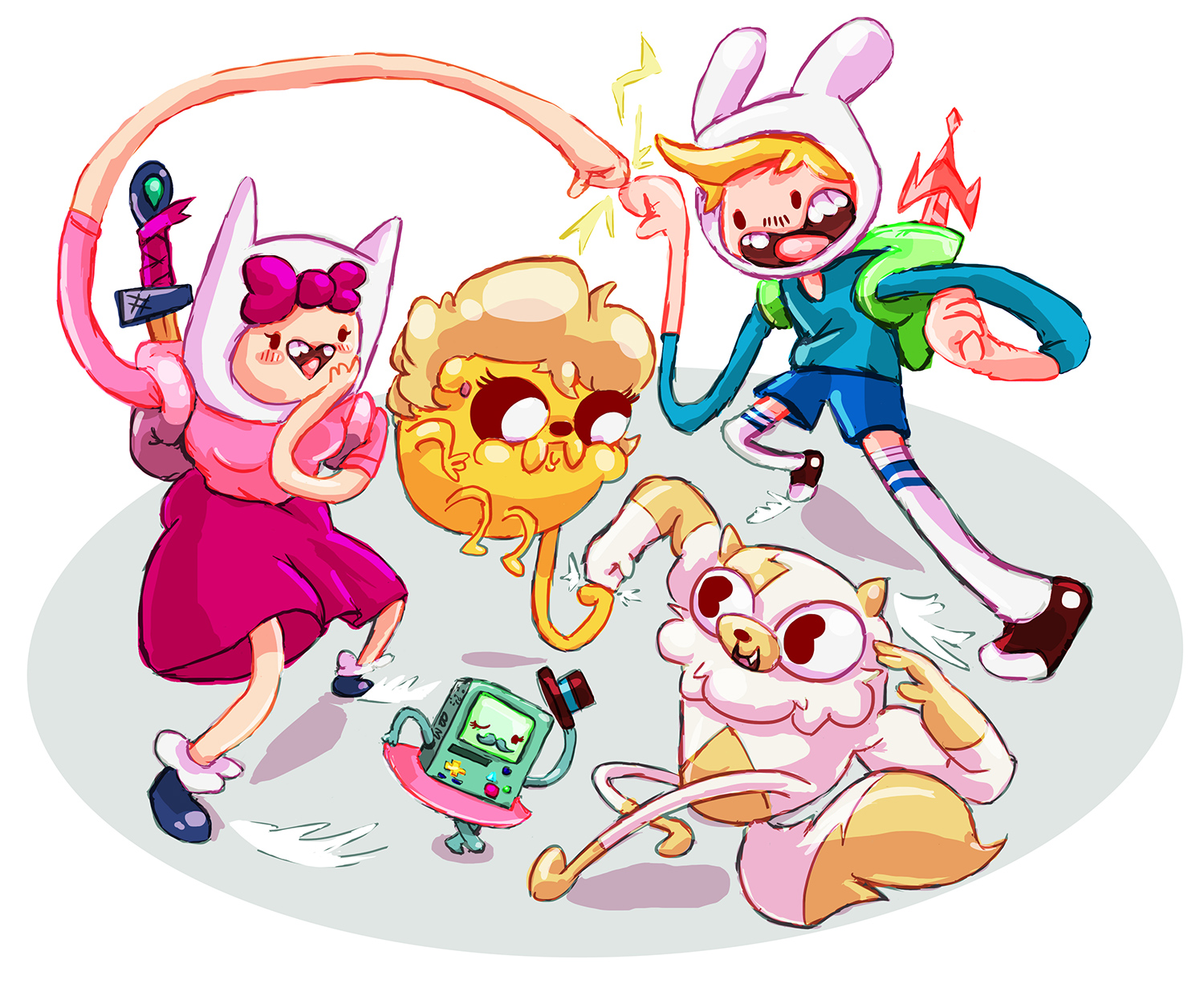 FIST BUMP OF GENDER SWAPPING COSTUME AWESOMENESS
Sky's the limit when it comes to any sort of couples costume: if you can dream it, do it! And if YOU love it, then your gender-swap will be phenomenal! What gender-swapped characters have you seen that you loved? If you still need to land on your perfect couples costume idea, you can look at all of our couples Halloween costumes for inspiration aplenty!
Design Credit: Brady Johnson