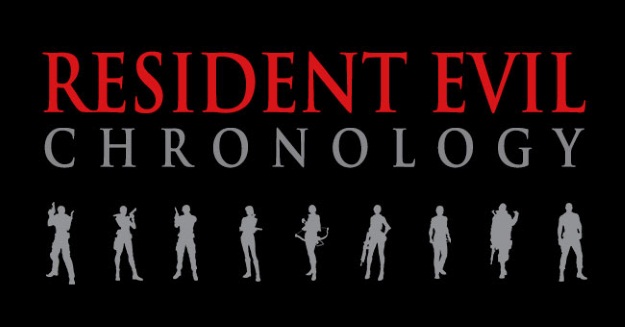 With Resident Evil: Revelations 2 reanimating the survival horror genre February 25, let's not forget ground zero. The ambiance was that of a séance as your PlayStation lit up the screen with Resident Evil - the room aglow from your old box TV. (Remember those?)
From that first choppy helicopter ride over the woods of Raccoon City, you were slammed face first into the evils of the Umbrella Corporation. You know the scenes - the things of your adolescent nightmares. Either when that first zombie turned, face bloodied and skin taught like rawhide, or when the skinless dogs burst through the hallway windows – oh, what you wouldn't have given for Barry Burton's Colt 45 on the first floor of the mansion – you were hooked (and admittedly drunk on adrenaline).
Fast forward. The system has changed and the graphics have become troublingly lifelike, but the same terror grips you. We hope you thoroughly saturate your controller in palm sweat as you dive into Resident Evil: Revelations 2. But, before that, feast, zombie, feast! on the Complete Resident Evil Chronology.
Click the image below for a more detailed version: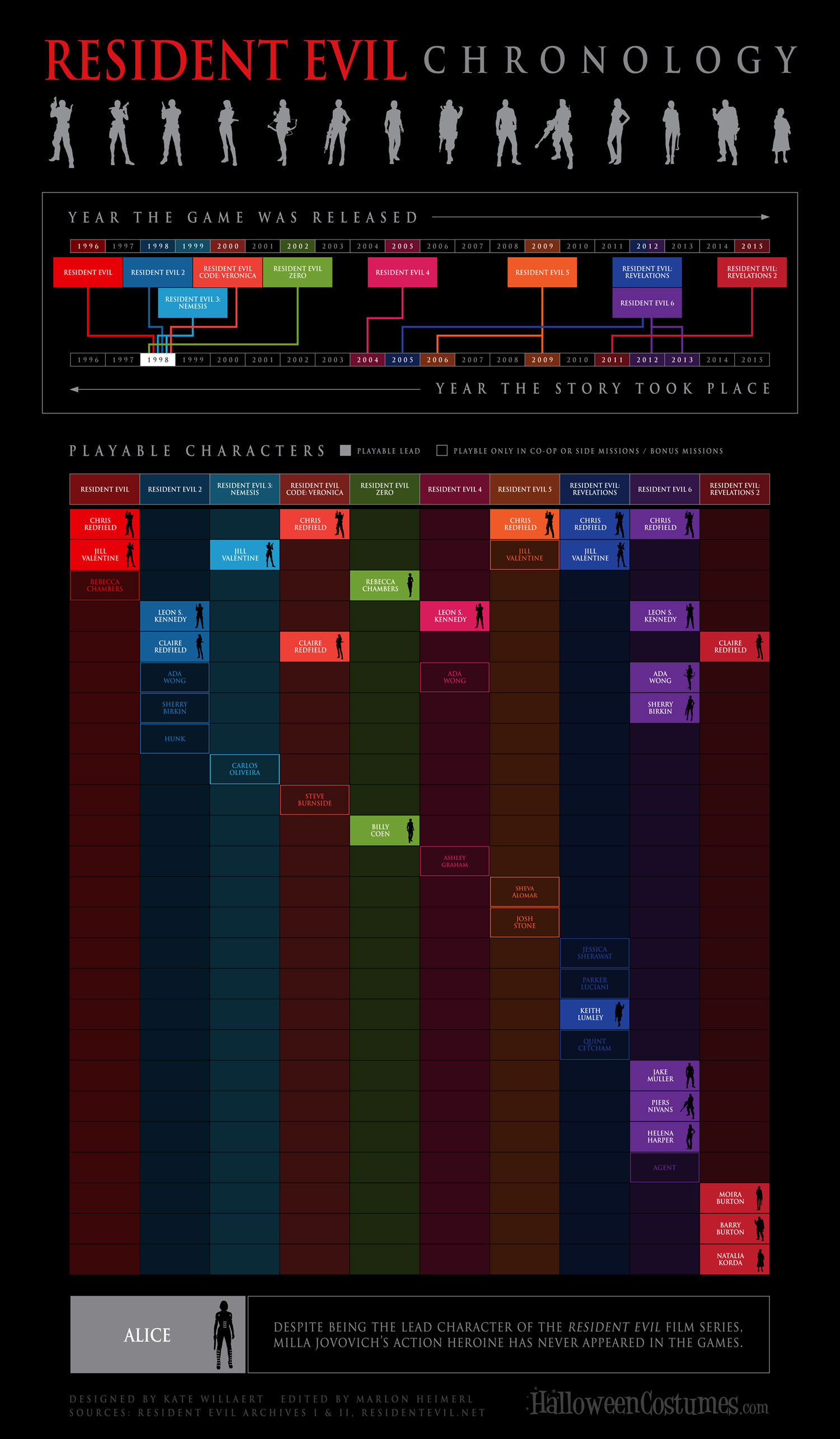 [Click the infographic for a larger view.]
Embed This Image on Your Site:
So, which was your favorite Resident Evil game? Lead protagonist? Let us know in the comments! In the meantime, you can peruse our zombie costumes to help you get in the game spirit.