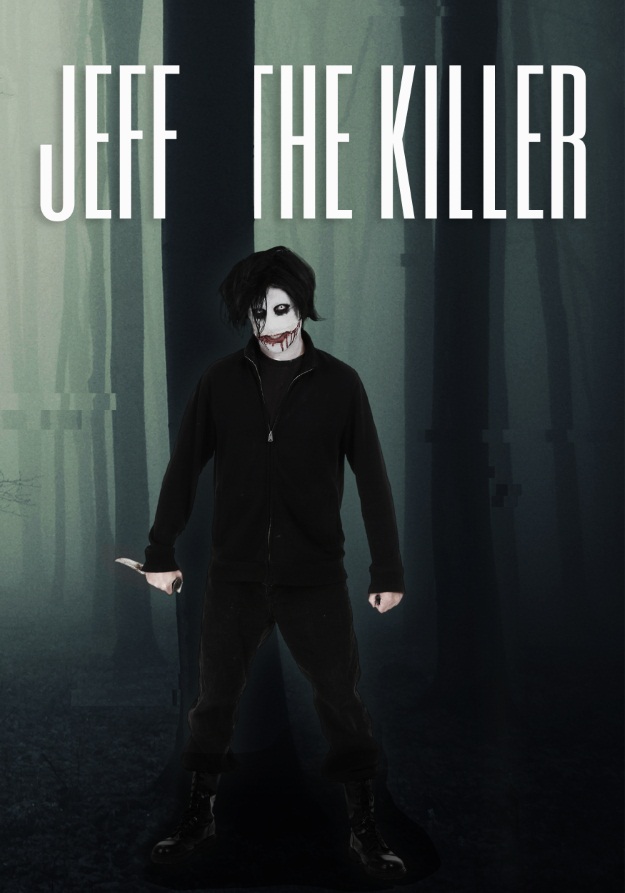 Creepypasta: a term for what amounts to an online collection of short stories of internet urban legends. As long as there have been public forums on the web, there have also been tales told of weird, paranormal, and spooky happenings. Often times these stories are orginal to the internet, as is the case for the most well-known piece of creepypasta to date, Slender Man. Arguably In second place is another equally horrifying character: the tale of Jeff the Killer.
Jeff The Killer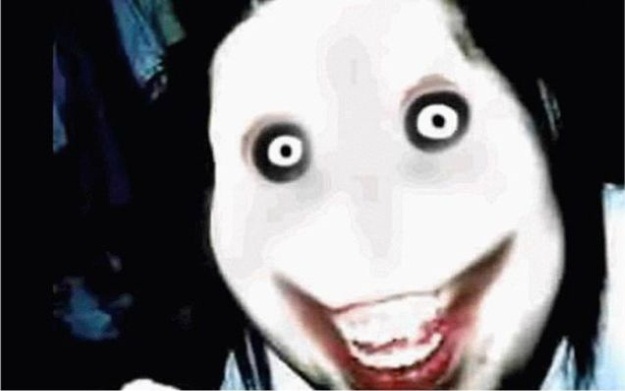 A classic Jeff the Killer picture
[ source ]
The Jeff the Killer story varies depending on which version you read, but they all began with him as a troubled child who through a series of unfortunate events plus an extra nudge from family and friends is driven to insanity. Some versions claim Jeff was the victim of a horrid accident, wherein an acid spill left him permanently scarred. Another version insists that family and friends drove Jeff to insanity before lighting him on fire. In all versions, however, Jeff goes on to murder the other characters in his story, with the last line: "Go to Sleep." Jeff the Killer images often appear online alongside that catchphrase.
Jeff the Killer Costume DIY

Our Jeff the Killer

Creepypasta Jeff the Killer makes a perfect DIY costume idea. It's easy to put together and maintain, and it's creepy enough to earn attention at any Halloween party. In the story, Jeff wears a white hooded sweatshirt and black pants. In the case of this DIY, the makeup is really the star of the show, so wear what feels right to you!
Supplies Used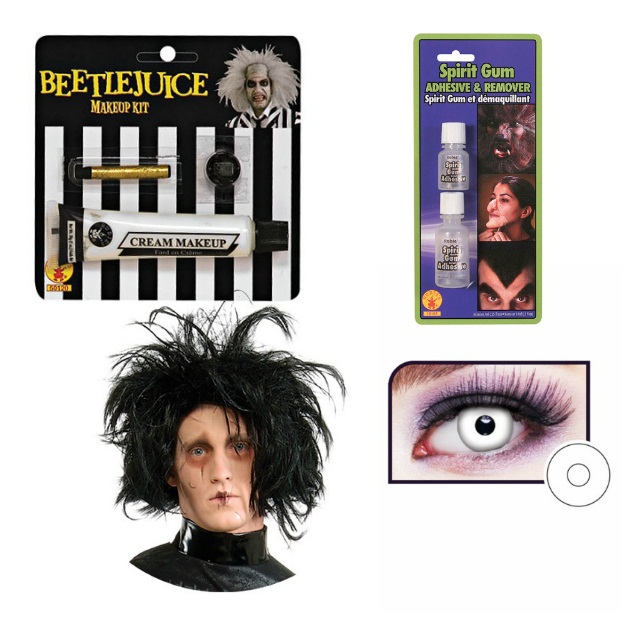 White Makeup Kit Black Wig Spirit Gum
White Out Contact Lenses Makeup Sponges Sculpting Clay
Jeff the Killer Makeup Tutorial
The Finished Look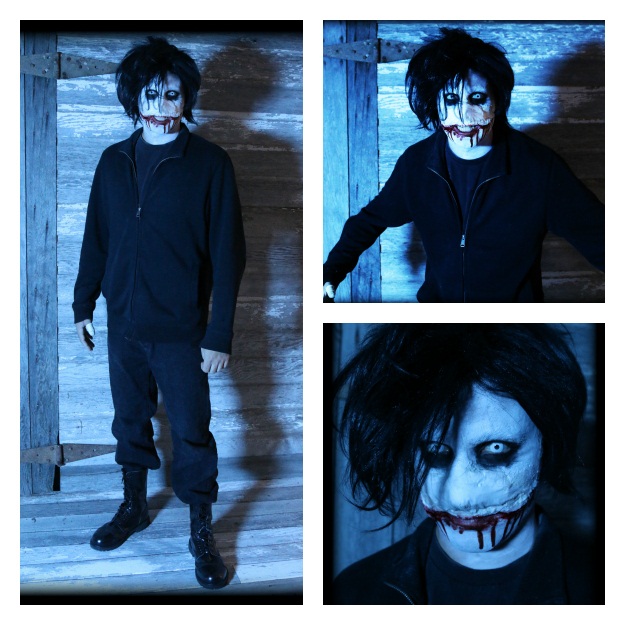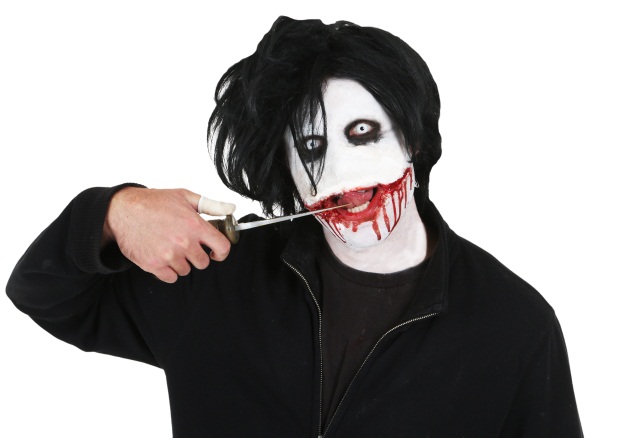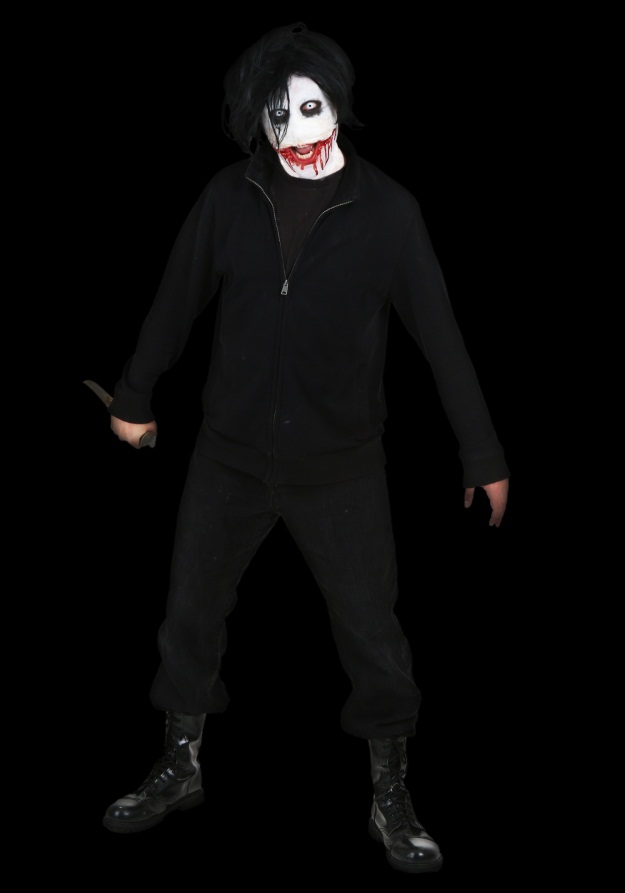 Now, GO TO SLEEP.
Do you think you're going to try a Jeff the Killer costume this Halloween? Are there any other creepypasta costumes you'd be interested in seeing? Feel free to let us know in the comments!