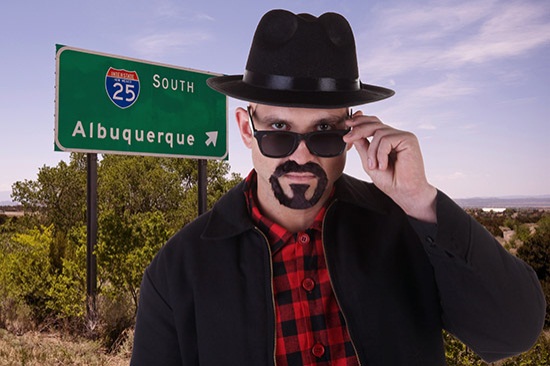 Back in the year 2008 we all started to watch the journey of a mild mannered high school teacher who was diagnosed with cancer transform into one of the most terrifying drug kingpins in all the country. The story of Walter White and his road to becoming "the one who knocks" is one filled with sadness, death, and fried chicken. Coming up on August 11 we'll get to see how his epic story ends, but until that final episode of the series you can get to work on your very own Heisenberg hat!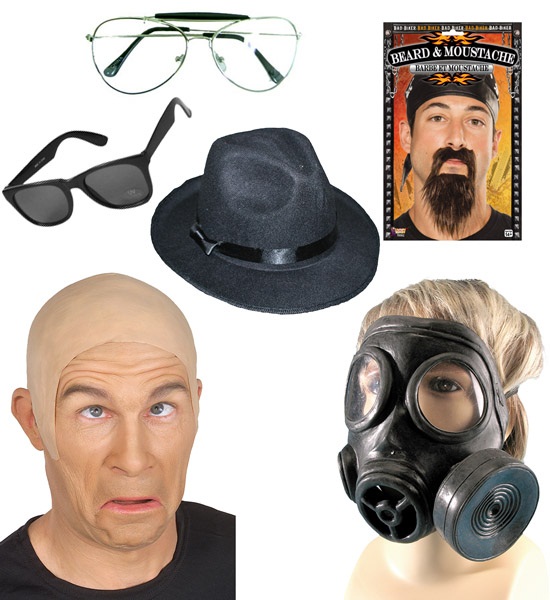 To get you Walter White costume look just right you'll need a few things of your own such as a button up shirt and a plain black jacket. Once you have those items you can get started on your Heisenbergian transformation with some of our great accessories:
First step is to give yourself a bald head by using one of our bald caps - this way you won't have to actually shave your head if you don't want to.
Next up is to give yourself Walter's goatee. This can easily be done by wearing our beard and moustache kit and trimming it to just the right length for your face.
Now that you have the perfect Walter White hairstyle you just need the right eyewear. For the normal Walt look we have a pair of clear lens glasses, and for when you want to go full Heisenberg we have a pair of black sunglasses.
To literally top off the Heisenberg look you just need to add one of our black hats. Once you have all of this together everyone will be saying you're name.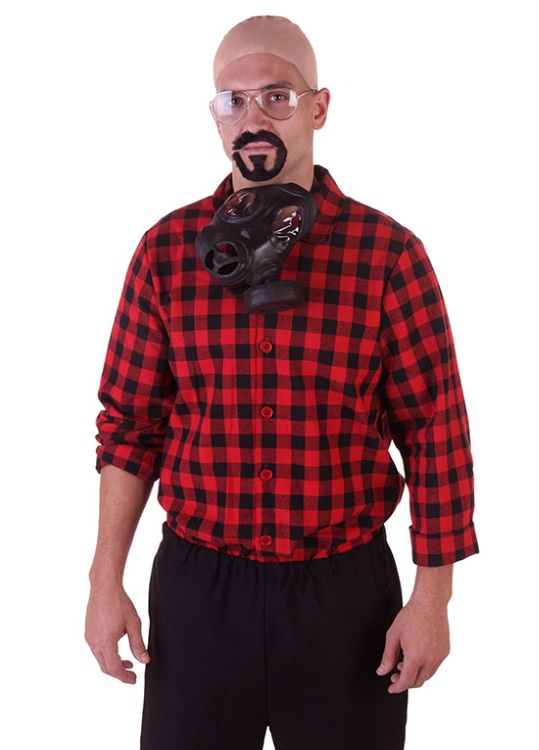 Now that you're a spitting image of Walter White you may want to add two other items to look like someone who is ready to cook:
First you need one of our latex gas masks so that those fumes from what you're concocting don't get to you.
Once you have your gas mask on you'll need just one more import safety item, a hazmat suit. With these two things you'll be able to keep yourself safe, and your lab free of contaminates.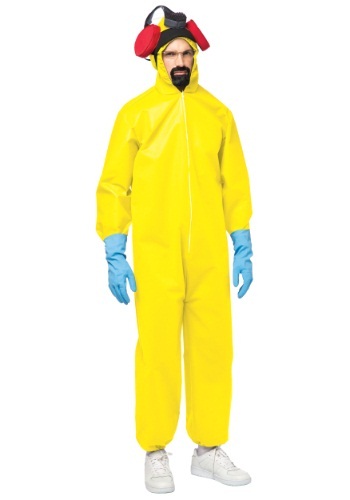 Whether you're going to a Breaking Bad themed party or looking for a great TV character costume this Halloween you can't beat dressing up as Walter White. It's the perfect way to look great and flex your pop culture savvy at the same time! And If you pick up all of these items you'll be all set to conquer any of the many looks Heisenberg has sported through the five seasons of this awesome show.
While the show may be over, there are still plenty of opportunities to show your love for America's favorite meth cook. A Breaking Bad toxic suit hoodie is a great way to stay warm and still sport that unique hazmat suit look. The Los Pollos Hermanos apron is perfect for any Breaking Bad fan who loves to cook (in the kitchen that is). We even now offer a Heisenberg kit, making it even easier to achieve the Walter White look. Breaking Bad is already being viewed as one of the greatest TV shows of all time and with sweet products like these, you won't have any trouble remembering the name Heisenberg.