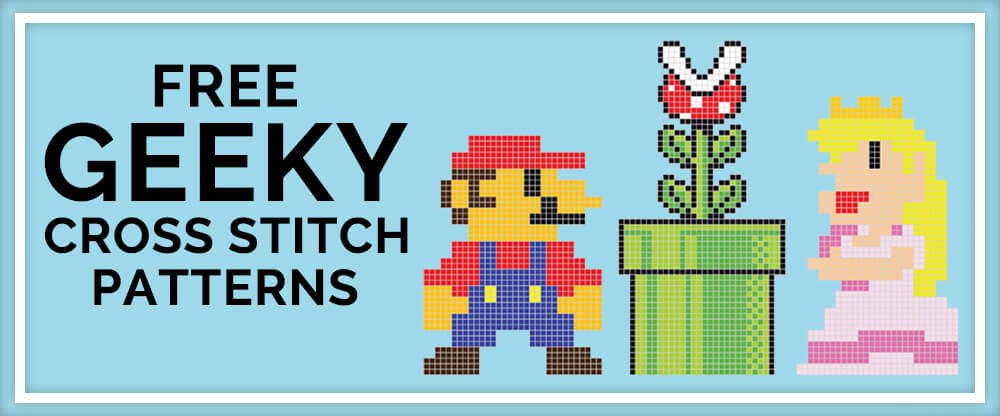 Do you remember cross stitch? You know, where you use embroidery thread on fabric, make a bunch of tiny little x stitches, and it ends up being an awesome pattern that you can display as art? Well, if Pinterest is any indication, cross stitch is BACK: cross stitch patterns are popping up everywhere!
Of course, we love the return of this trend since it's a super fun way to display our love of all things nerdy! So, we took some of our favorite characters like Marty McFly and Mario, and turned them into cross stitch patterns. What could be better than that? If they were free for you to download and use? They are!
What you'll need to get started:
Cross stitch fabric (which can usually be found at your local craft supply store or online).
An embroidery hoop (small or large depending on your preference).
Various colors of DMC embroidery thread.
Once you have all of your supplies, just click on your favorite pattern(s) and download the PDFs. Print them out on an 8.5x11 piece of paper and get stitching!
Back to the Future Cross Stitch Pattern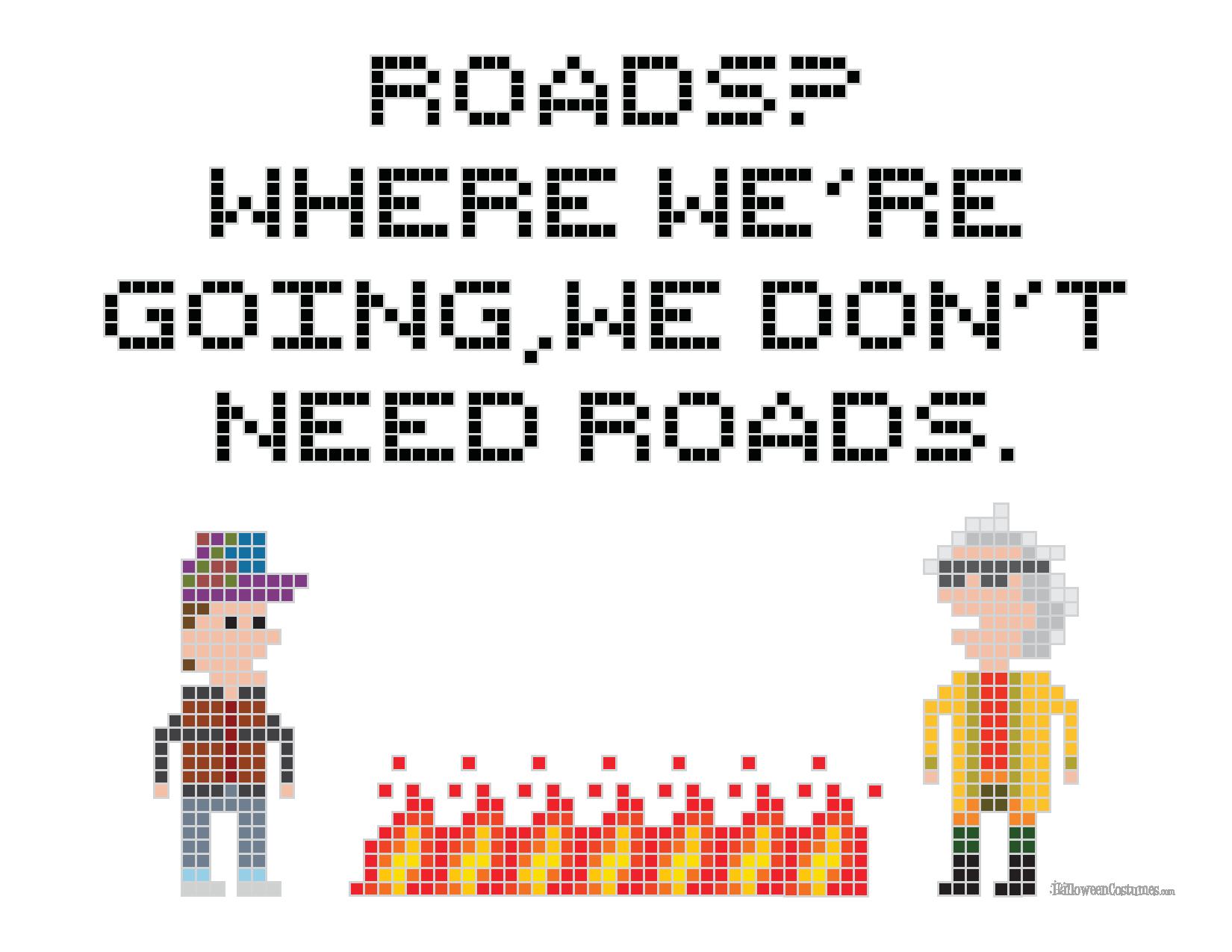 You just need 1.21 gigawatts.
Get ready, 80s movie cross stitch fans, for the geeky pattern that's going to take you back. Back to the Future had a lot of great one-liners, including this gem. Why not immortalize one of your favorite 80s movie scenes in true cross-stitch fashion? You'll love having this inspirational quote spurring you on!
Mario Bros. Cross Stitch Pattern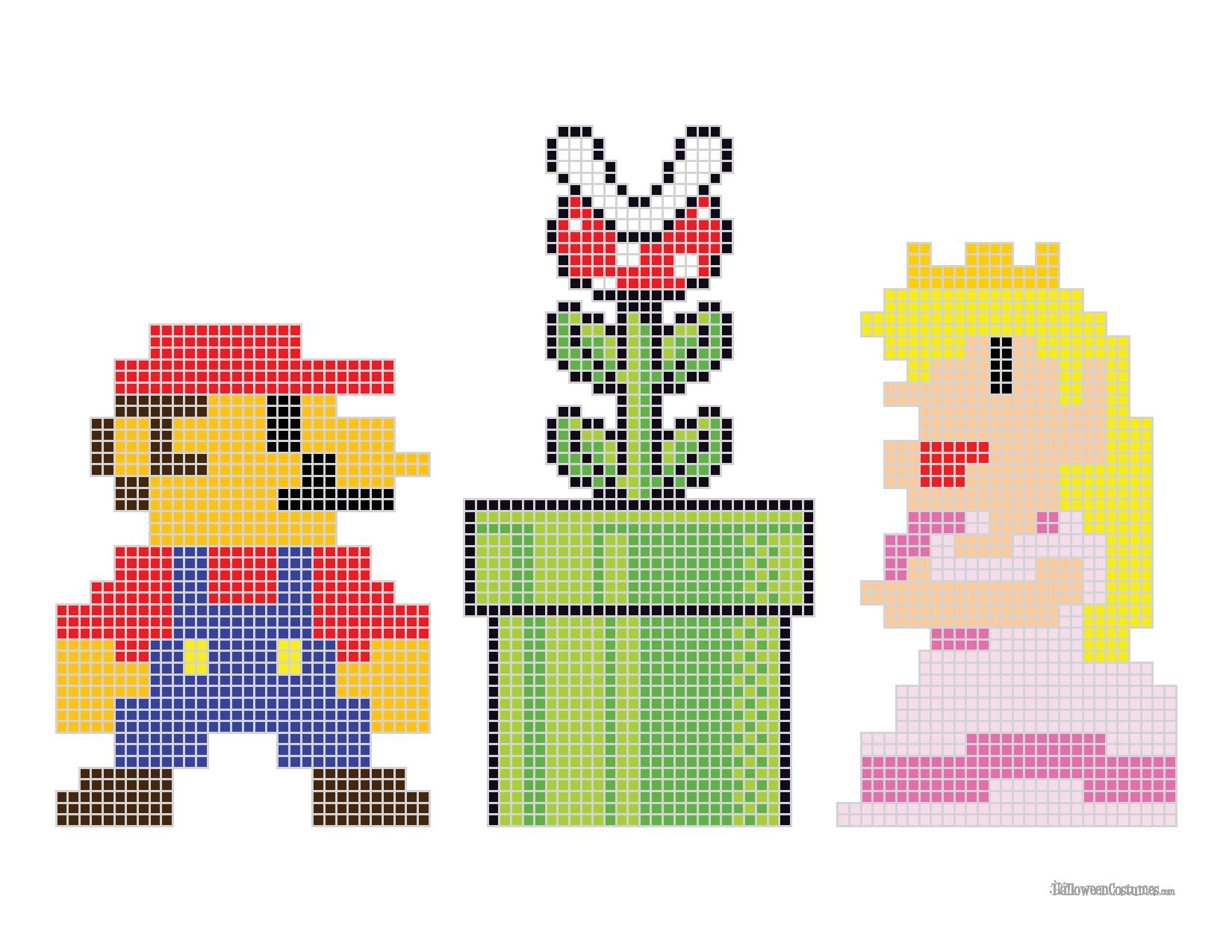 Hoo hoo! Just what I needed!
8-Bit, vintage video games are the perfect place to start for nerdy cross stitch art. They practically make their own cross stitch art patterns! Immortalize Mario and Peach, your favorite video game OTP with this vintage Mario Bros. cross stitch pattern. This time, your princess will be in your castle.
Doctor Who Cross Stitch Pattern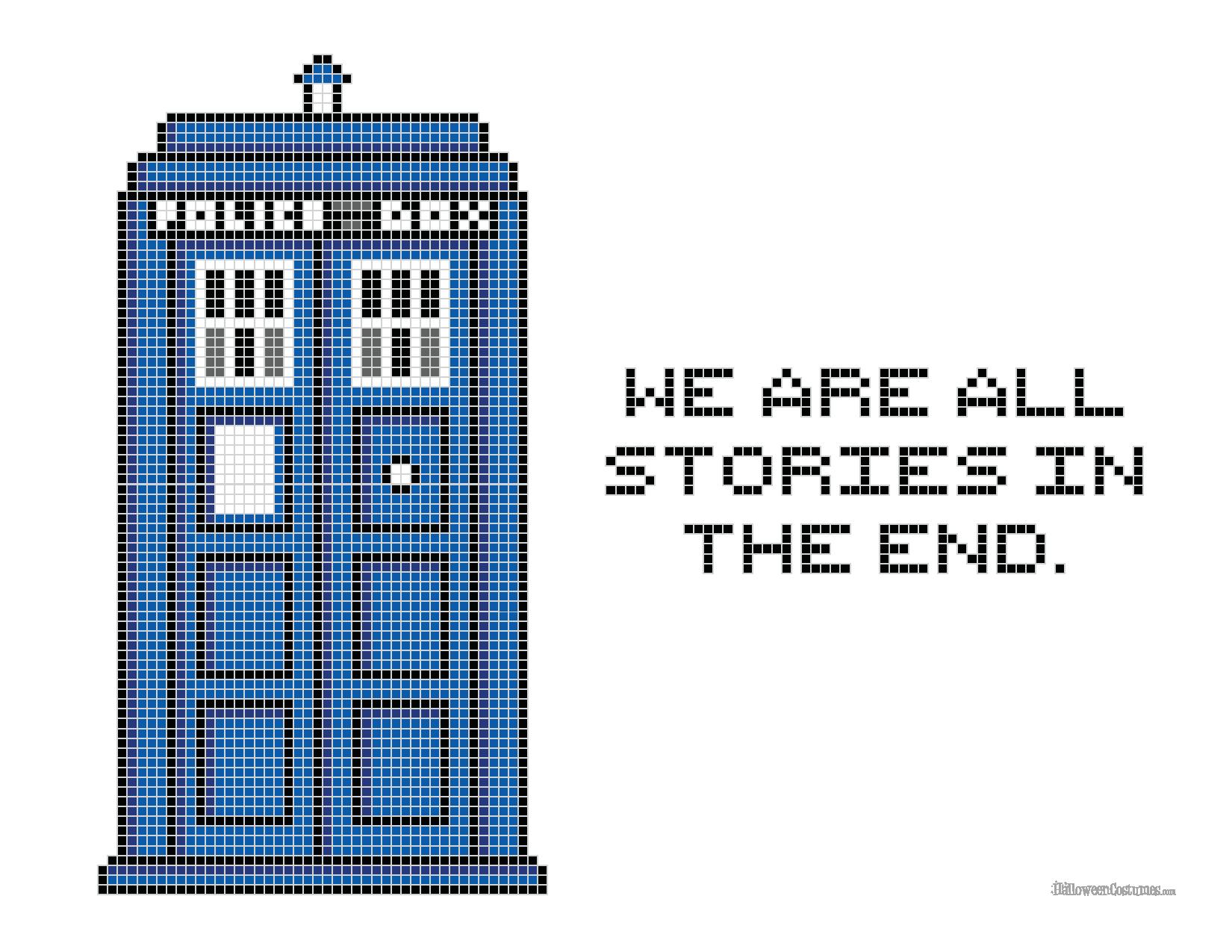 Hold tight and pretend it's a plan.
Any Whovian worth their salt needs some cozy Doctor Who cross-stitch art to decorate their home. The Doctor always seemed to have a penchant for cozy knits—from Tom Baker's infamous scarf to the 5th Doctor's striped jumper and the 7th Doctor's question mark sweater vest. A little home-made stitchery is just what the Doctor ordered!
Star Wars Cross Stitch Pattern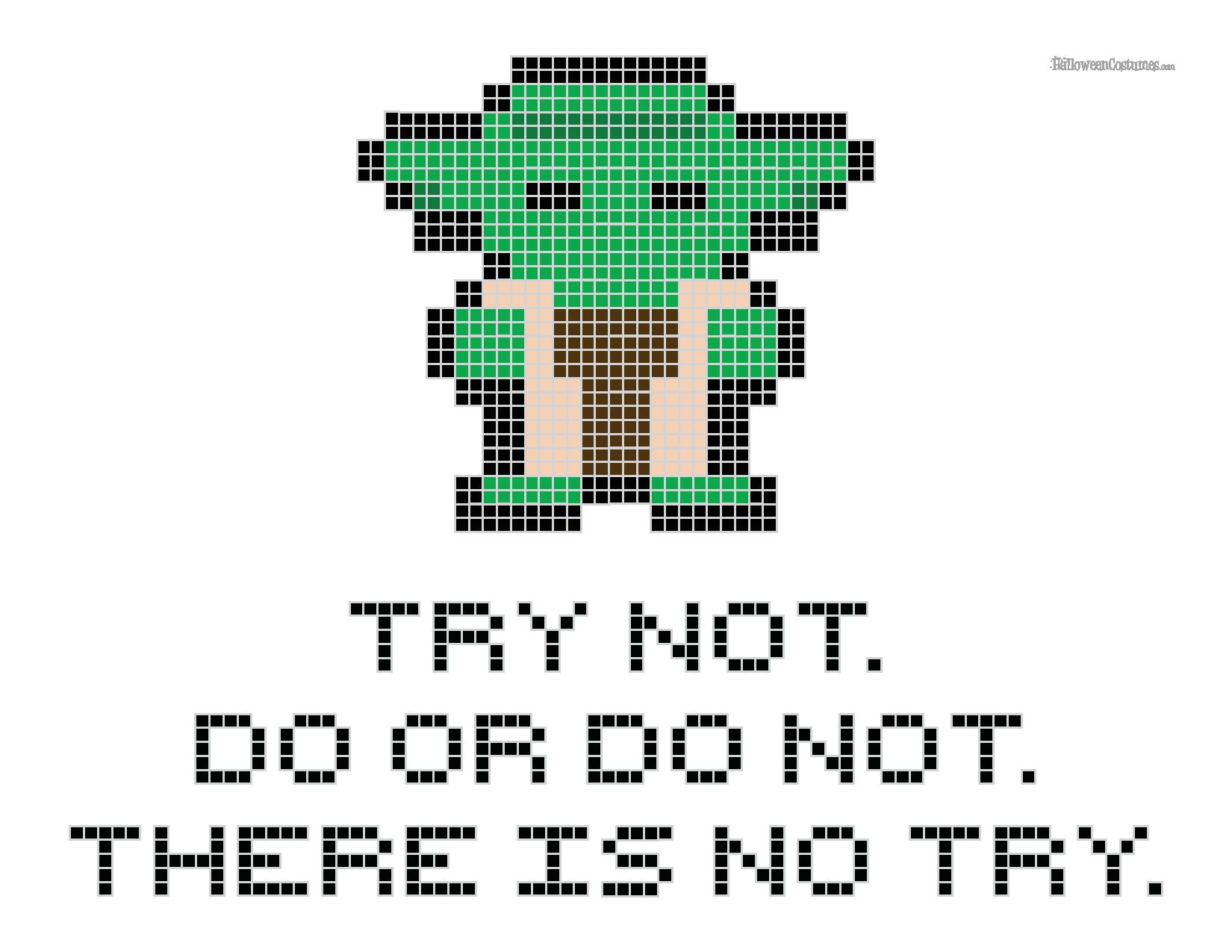 Stitch or stitch not. There is no try.
Star Wars is full of inspirational quotes, but one of our favorites is this gem from Jedi Master Yoda. You might feel like a cross-stitch padawan, but there's no need to give up on this geeky pattern. Once you have finally mastered this piece of Star Wars-themed cross-stitch art, you can hang it on your wall and remind yourself that you can accomplish anything if you just do it.
Legend of Zelda Cross Stitch Pattern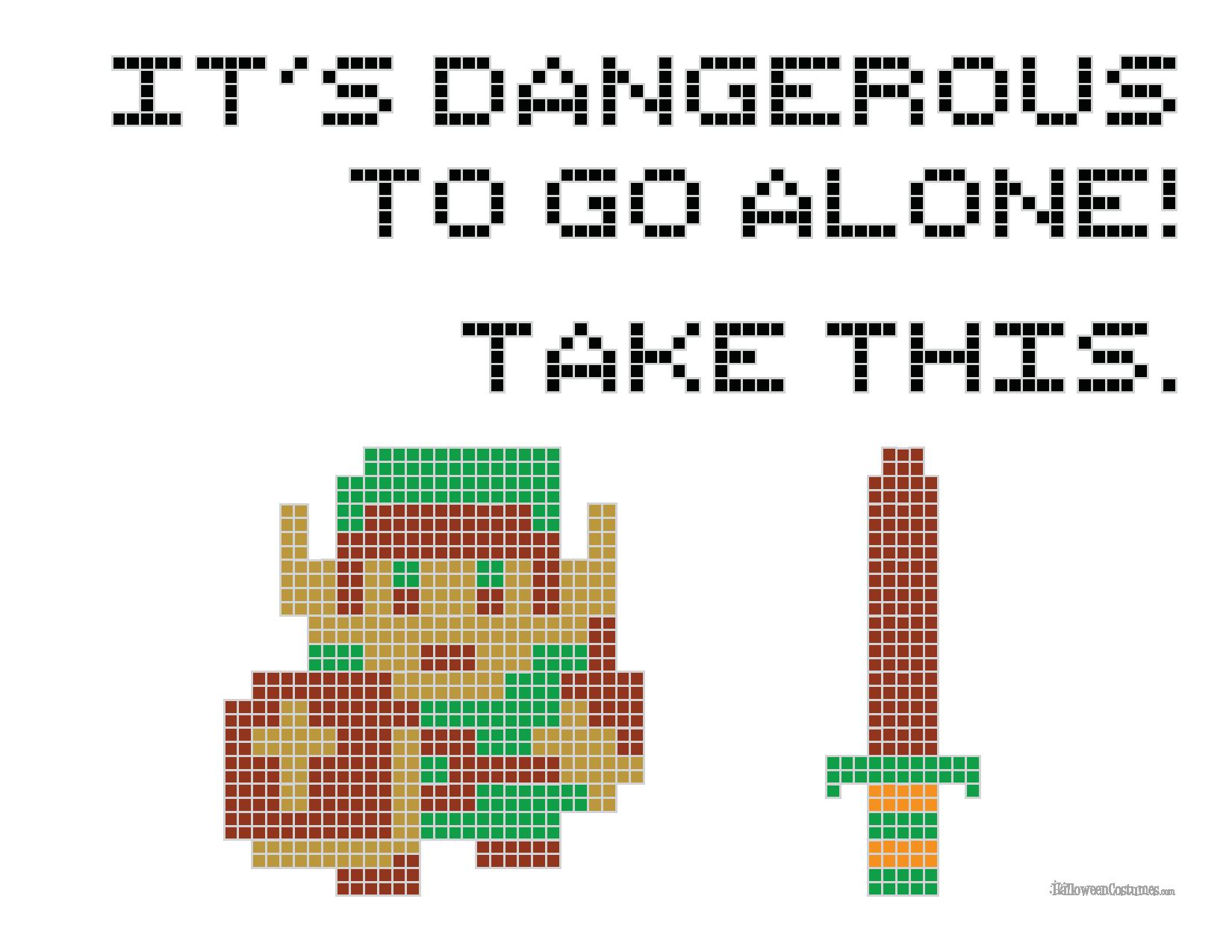 You know this is sage advice.
Remember what we said about classic 8-bit games before? Immortalize your favorite scene from The Legend of Zelda with this retro cross-stitch pattern. Gearing up to save the princess is kind of a big deal, so hit the pause button and save this memory in stitches!
Minecraft Cross Stitch Pattern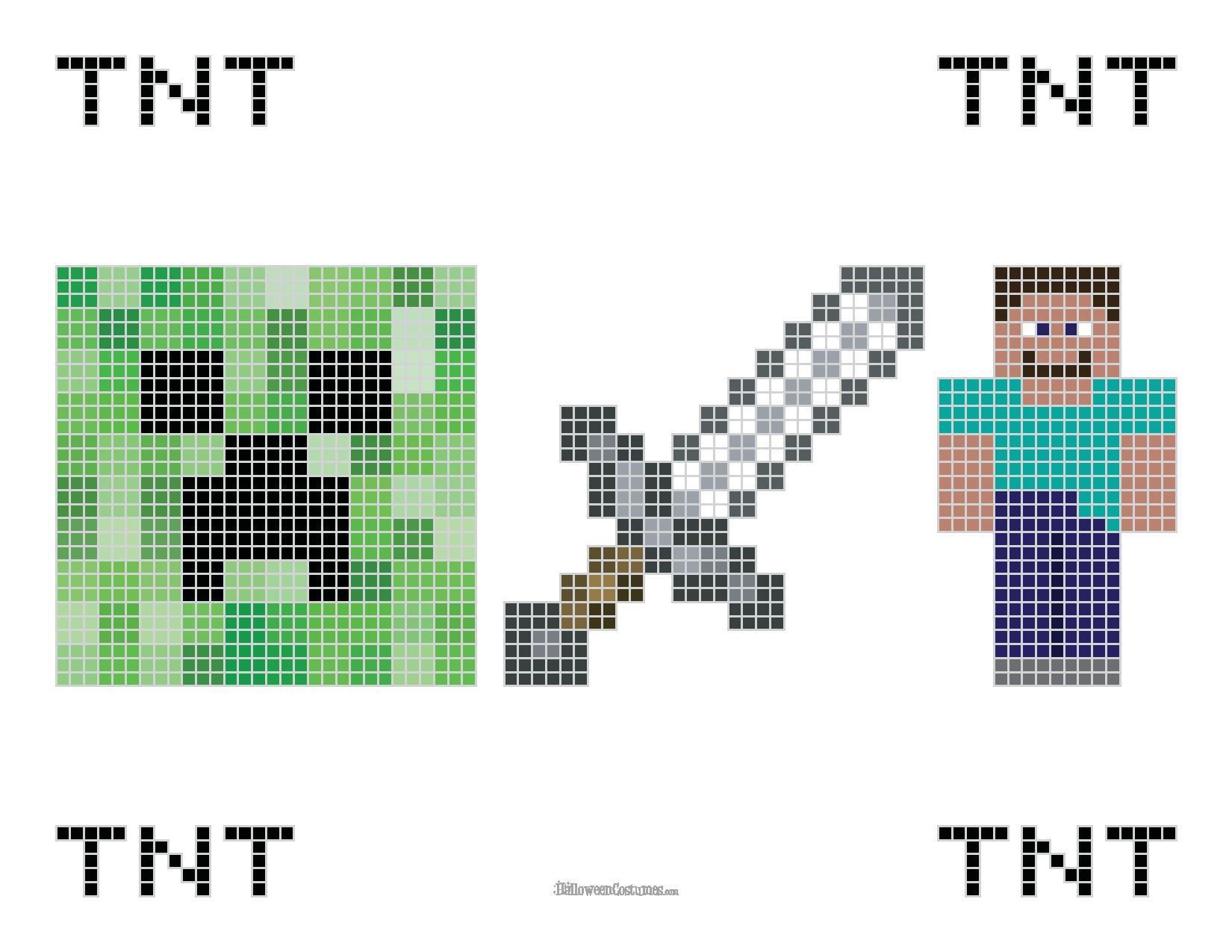 This cross stitch pattern is dynamite!
Minecraft may be newer than some of our favorite vintage games, but its blocky style makes Minecraft perfect for geeky cross-stitch patterns! Make sure Steve has his trusty sword to fend off any creeper attacks. (Not to mention a healthy supply of TNT.) This Minecraft cross-stitch pattern is bomb!
We hope that you had fun making a geeky cross stitch pattern or two! What are some of your favorite movies and tv shows? Do you have a favorite quote? What would make a really good pop culture cross stitch pattern? Feel free to pop your two cents into the comments below. Who knows—if there's enough interest, we could take a stab at creating even more fun, free cross stitch patterns!
Patterns designed by Kate Lemke with additional input from Elise Schwartz and Aleksandra Sobic.