Parties and Halloween events can have many themes, and one social media superstar has been the rhyme without reason party. But what's a rhyme without reason party? In a nutshell, couples and friends pair up with each other wearing costumes that rhyme but otherwise may have nothing else in common. Cat and bat, referee and bumblebee, you get the idea! We'll share a few fun rhyme without reason costume ideas to help kickstart your creativity!
Costumes That Rhyme with Fairy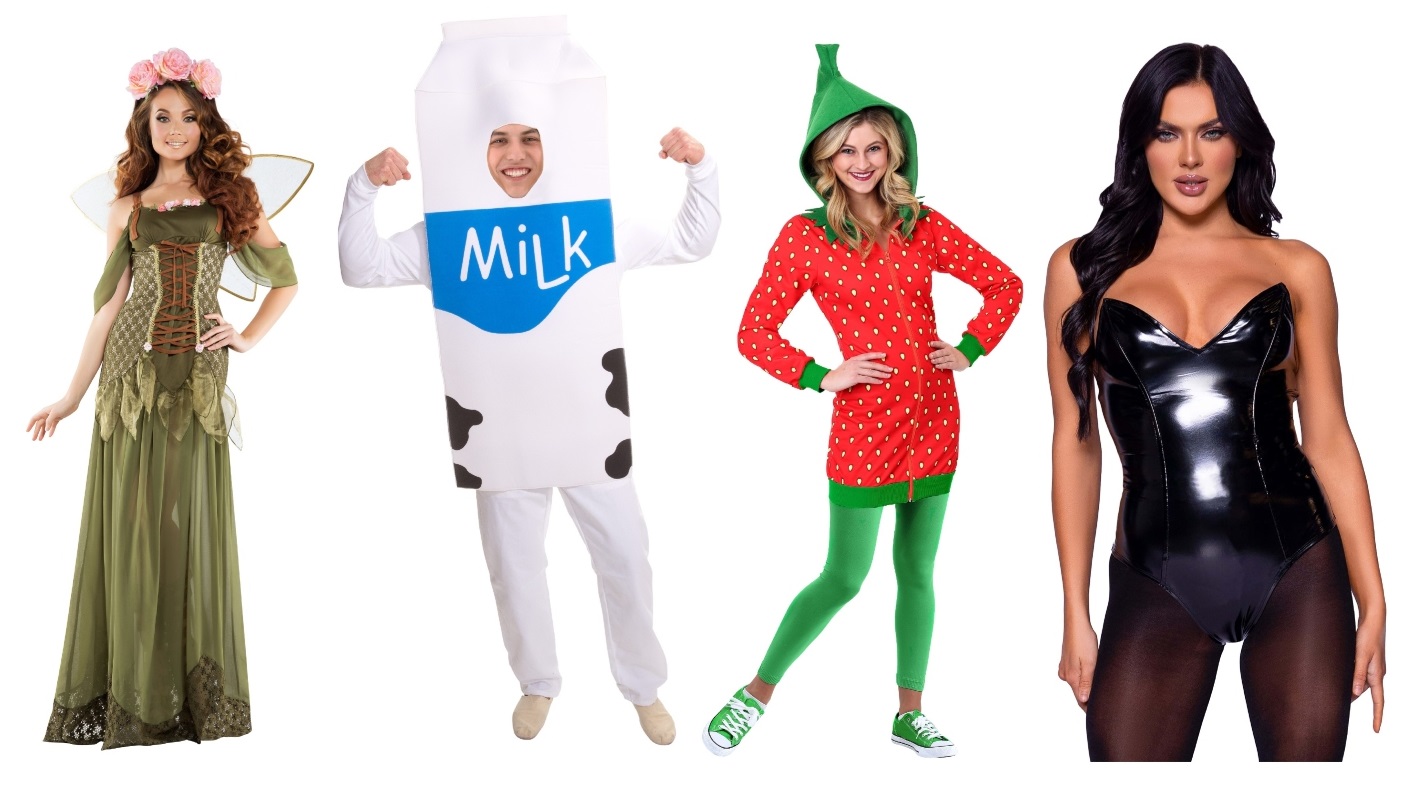 A simple place to start with your rhyme without reason costume is finding an outfit someone wants to wear and then finding a rhyme to make a matching pair. Perhaps Chucky and ducky? Of course, not all costumes will have an easily-paired rhyme. We discovered that fairy has quite a few rhyming words that are easily found as costumes! Fairy and dairy, fairy and berry, and even fairy and Black Canary! You may find using an online rhyming dictionary helpful in your quest for costume excellence.
Costumes That Rhyme with Ram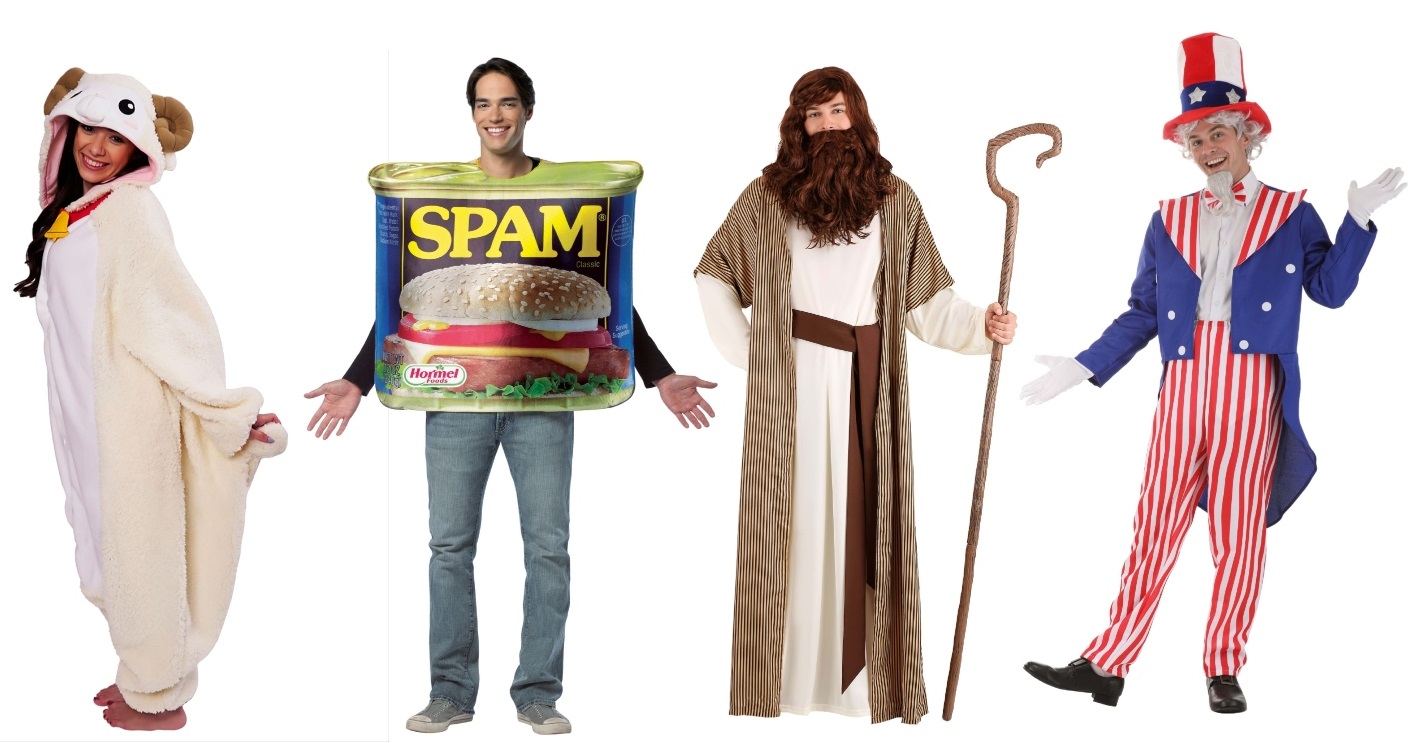 If it helps you find Halloween costumes that rhyme, think of easy 3-letter words. In this case, we went with ram. As it turns out, ram also rhymes with Spam, Abraham, and Uncle Sam! However, there's so much more that you can do. If you're DIY-savvy, you can make a diagram, a yam, or a singing telegram. Be as ridiculous as you want because that's part of the fun!
Costumes That Rhyme with Rock Star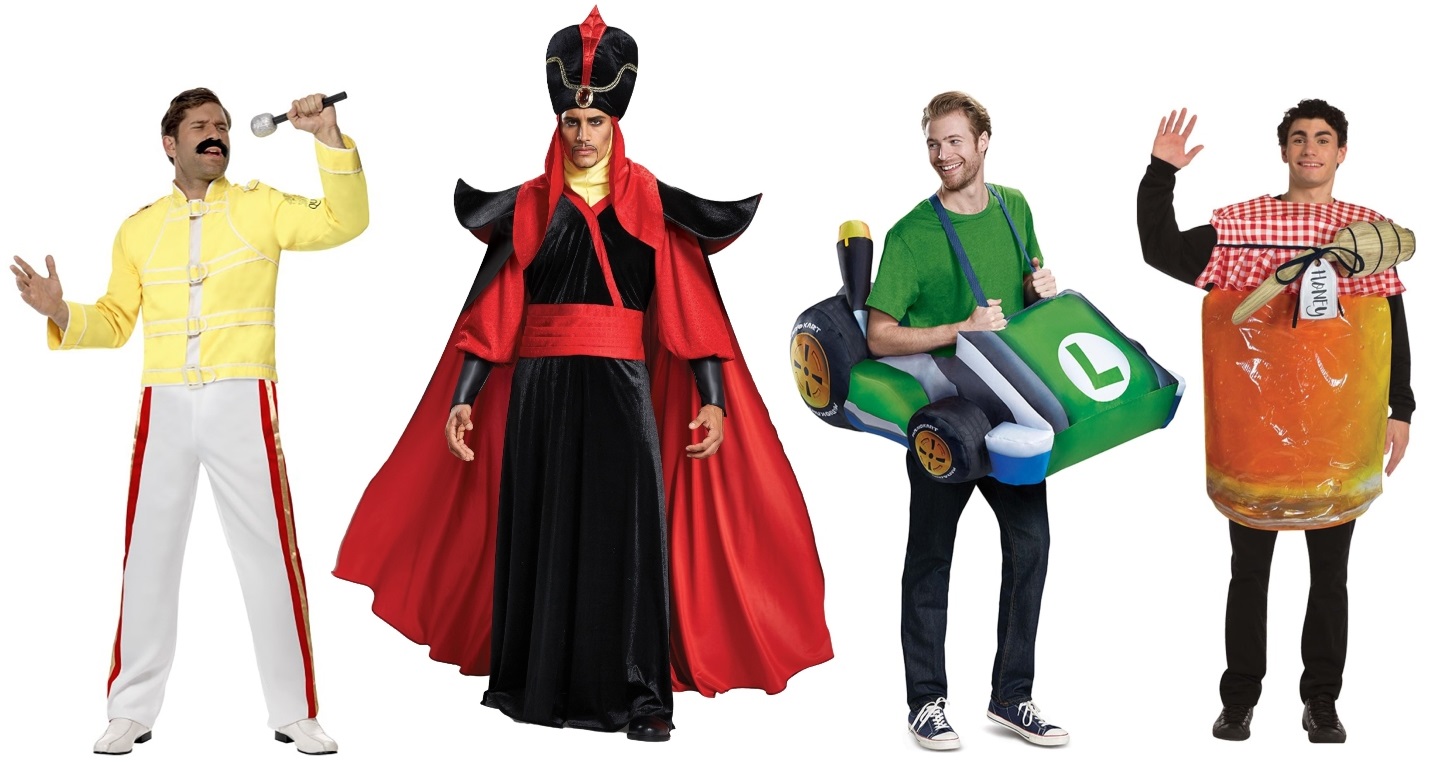 Sometimes, you have to think outside the box to get a great rhyming costume idea. While on the one hand, you could be Freddy Mercury, it's much easier to rhyme with a rock star. (What does rhyme with mercury?) Once you lock onto rock star, there's Jafar, race car, and even Mason jar. We guess you could go as a wet bar, but that would take some tinkering!
Costumes That Rhyme with Snow White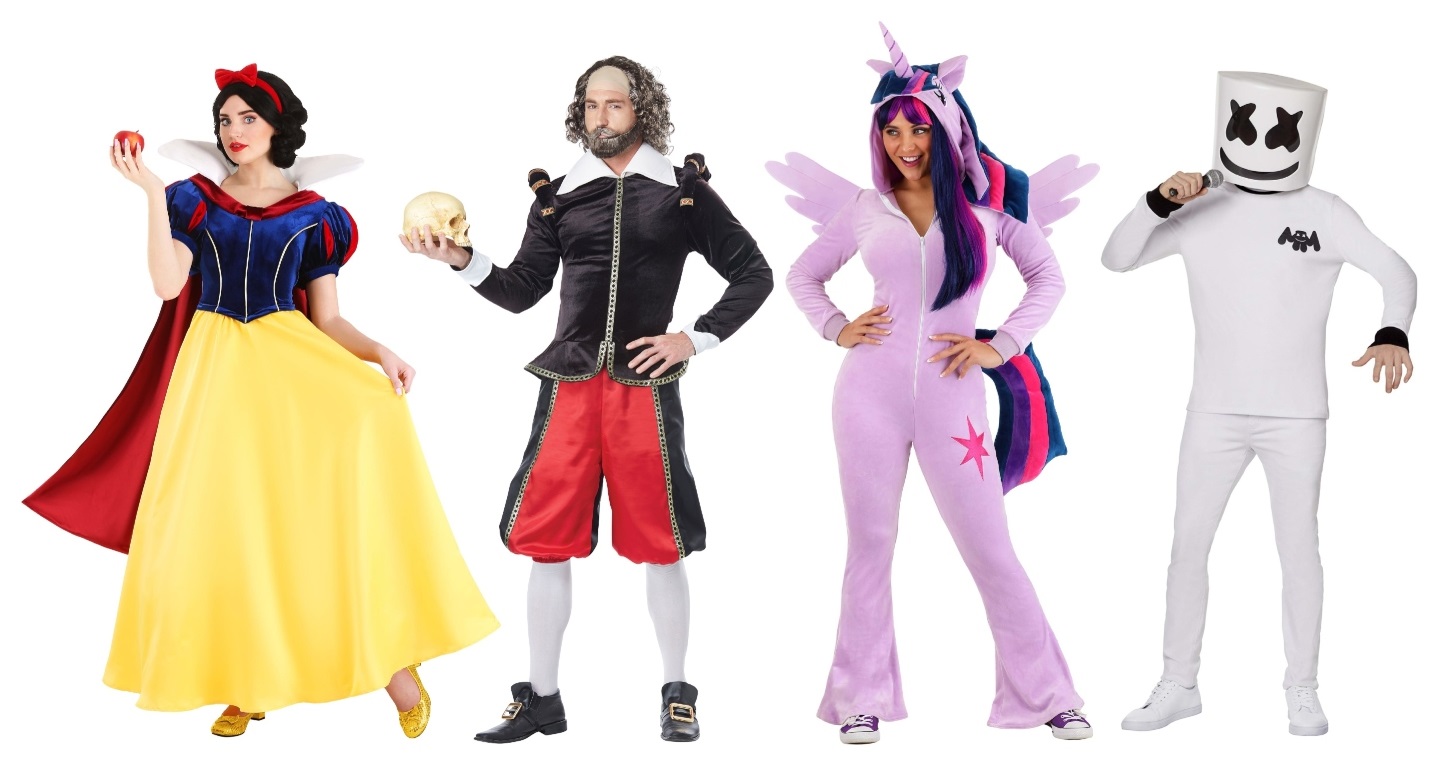 If you're feeling ambitious, try using words with a few more than three letters. While you could "cheat" and pair Snow White with Walter White, we will avoid using the same root word for our rhyme. Why not Playwright, Twilight, or Fortnite? If this costume idea is too ambitious for you, that's alright!
Costumes That Rhyme with Butterfly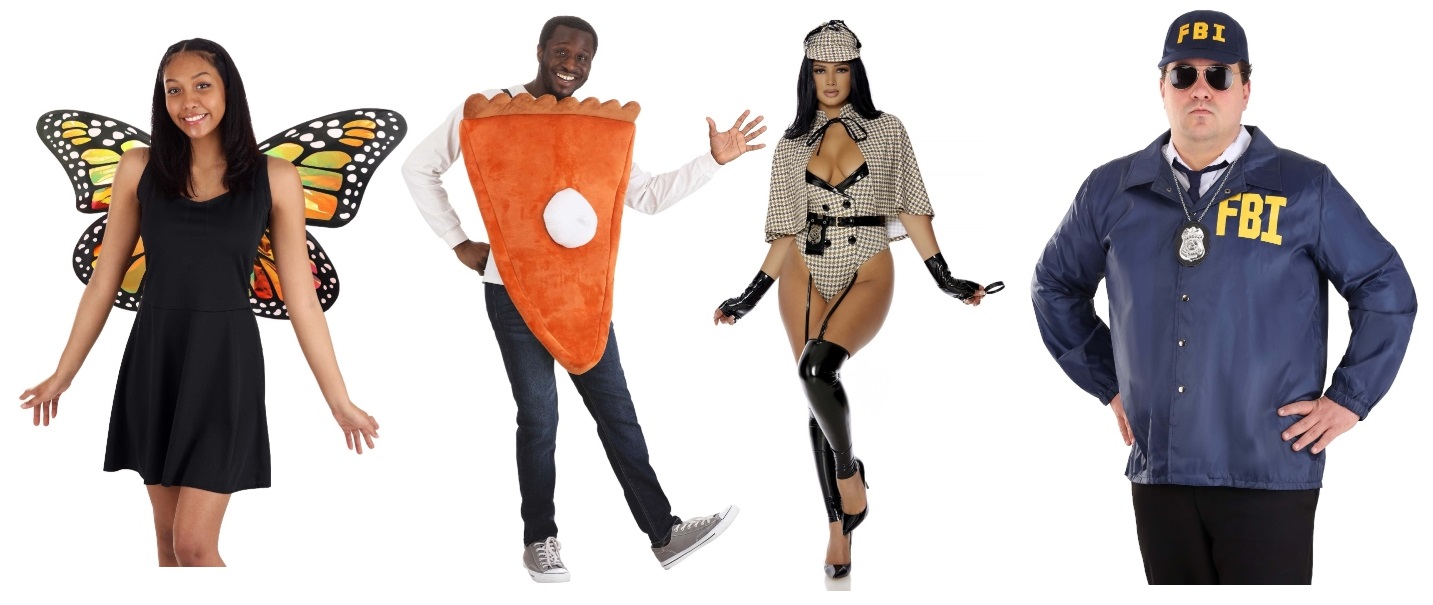 We decided to give you a butterfly to show you that Halloween costumes that rhyme are as easy as pie. And a private eye, and the FBI. By now, you might be a rhyming expert yourself! We also love that these costume ideas are all easily unisex, making them work for friends or couples attending a rhyme without reason party.
Are you feeling inspired for your next costume party idea? Have you ever attended a rhyme without reason party? Are there any other costume parties that you'd like advice for costume ideas? Give us a shout-out in the comments below!