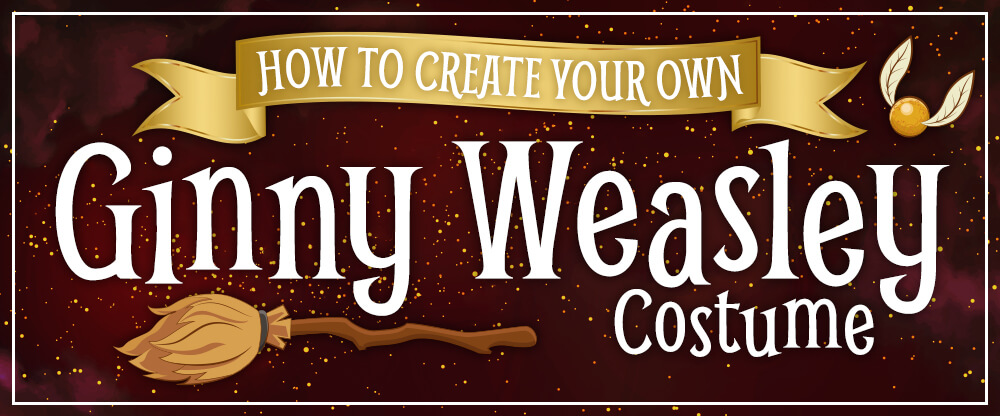 Ginny Weasley isn't just the girl with the fan crush on Harry Potter from the Sorcerer's Stone. She isn't only that character who brought Tom Riddle back into the picture in the Chamber of Secrets. Ginny isn't simply the youngest, red-headed Weasley sibling, or Harry Potter's girlfriend and eventual wife. Ginny Weasley is described by J.K. Rowling as an exceptional witch and isn't one you should forget when choosing your Harry Potter group costumes for an upcoming movie marathon or Halloween party. Here's how you can make your own Ginny Weasley costume!
Harry Potter's Ginny Weasley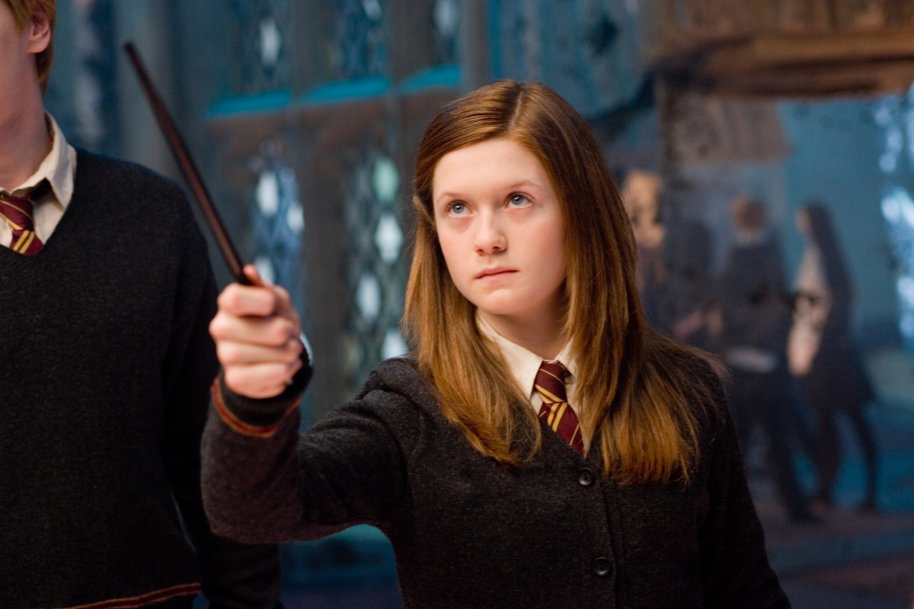 [Source: Warner Bros./WizardingWorld.com]
From an annoying little sister to the quidditch queen and a warrior witch, Ginny Weasley grew up a lot during the Harry Potter series. She was a timid little thing at first with a crush on Harry, but after the incident with Tom Riddle's diary, she turned her life around and grew into a self-confident young lady! Later on, she even took on some death eaters, and she survived the Battle of Hogwarts—not too shabby! We'll show you everything you need to transform into this iconic Gryffindor student.
Child Ginny Weasley Costume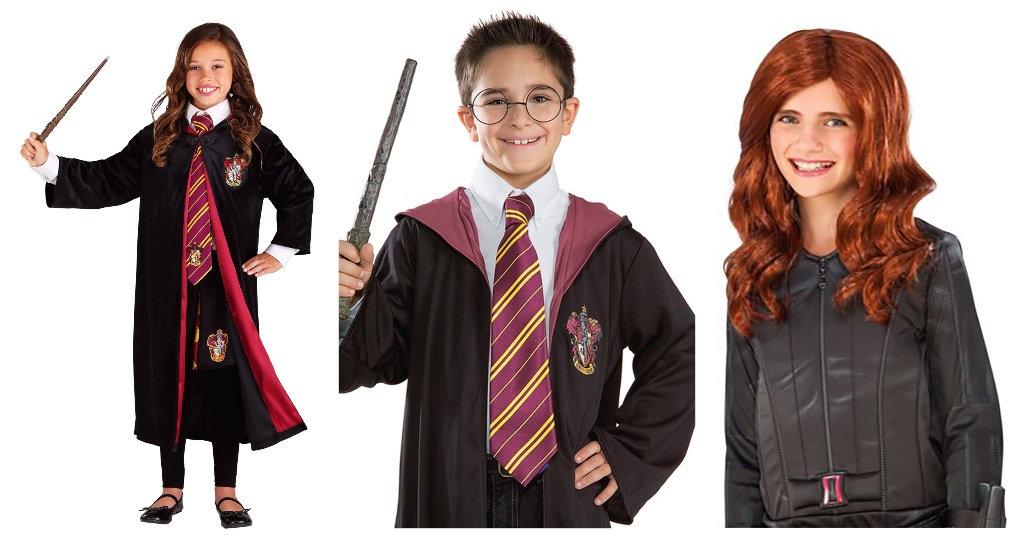 The perfect kid's Ginny Weasley costume isn't complete without the Hogwarts essentials: a Gryffindor school robe, Ginny's signature red hair, and a house emblem tie. Other essentials to creating your costume could include an old blank book to serve as Tom Riddle's diary, a wand, a horse Patronus charm spell, mastering the disarming and redactor curse, and of course, Harry Potter on your arm!
Kids' Ginny Weasley Quidditch Uniform Ideas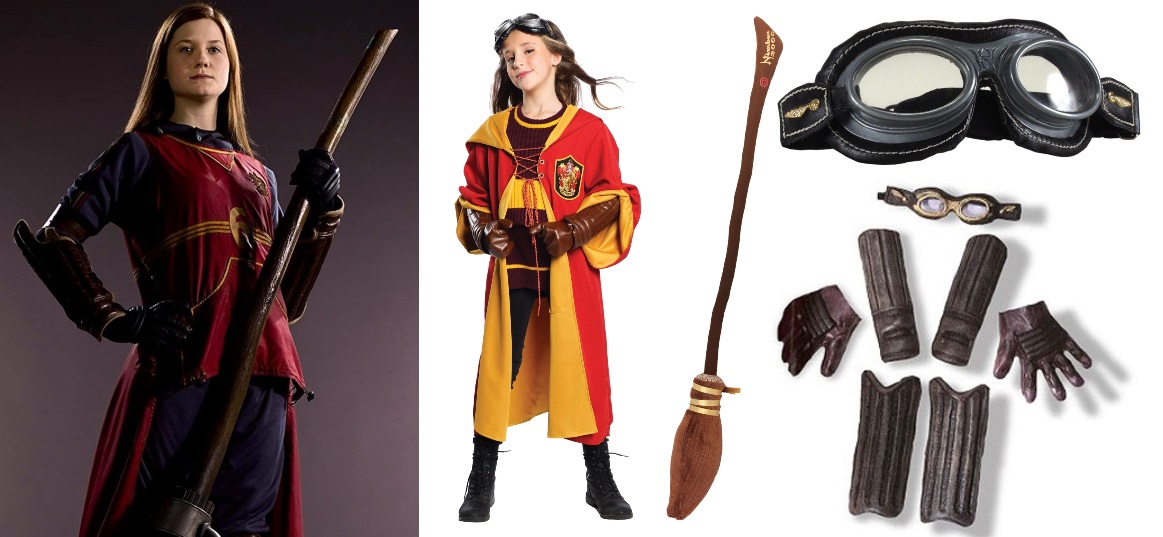 Don't forget that Ginny joined the Gryffindor Quidditch team in her fifth year at Hogwarts as a Chaser and then as Seeker. Her movie quidditch uniform is a little different than the one that Harry Potter sports earlier in the movie series, but in a pinch, this ready-made quidditch uniform might still work. If you're going the more DIY route for Ginny's quidditch uniform and you merely need the accessories, you'll need all the Quidditch basics such as goggles, a helmet, and safety accessories. Don't forget a broom!
Adult Ginny Weasley Costume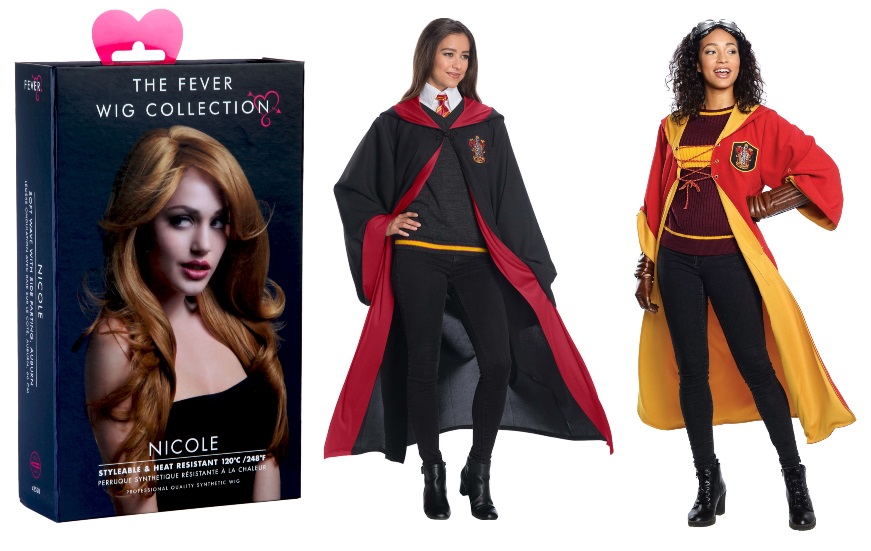 Adults, don't fret! You can be Ginny Weasley, too! So, grab your friends, a few Gryffindor robes, a couple of magic wands and settle in for a fun and exciting group costume that will never go out of style! Just don't forget your red wig so you're not mistaken for Hermione or worse yet, Lavender Brown!
We hope you enjoyed our DIY Ginny Weasley costume guide! The world of Harry Potter is absolutely filled to the brim with characters, so you have tons of cosplay options! Is there a Harry Potter character you'd love to see as a costume? What about any specialty Harry Potter accessories? Let us know if you'd like to see any of these as options in the future! Also, we have quite an extensive library of Harry Potter character costumes and house robes, so check out our selection of Harry Potter costumes and you might discover just what it was you were hoping to find.