In the highly anticipated third movie in the Batman series directed by Christopher Nolan ("Batman Begins", "The Dark Knight"), T"he Dark Knight Rises" will take place eight years after "The Dark Knight" and conclude Nolan's shadowy trilogy. The final installment will introduce two new villains, Selina Kyle (Catwoman) and Bane, played by Anne Hathaway and Tom Hardy.

No one is going more batty than the staff here at HalloweenCostumes.com, because we will be carrying a line of officially licensed costumes from this anticipated summer blockbuster! Enjoy the first look at the cast of new Batman costumes we will be carrying this season.
Catwoman
First appearing in Batman #1 (1940), the first Catwoman didn't even have a costume in her initial appearances in the comic series. Often characterized as more of an antihero than a supervillain, Catwoman often serves as a romantic interest for Batman, and has previously been portrayed by Eartha Kitt, Michelle Pfeiffer and Halle Barry. In her second appearances, the cat burglar was then given a very cat-like theatrical mask closely resembling a feline and it wasn't until later in the series that it was updated into a sleeker version like we see today. In earlier incarnations, Catwoman was shown wearing a hooded dress with ears and was later updated to wear the form-fitting catsuit we see today. In the first catsuits in the 1960s were green, a common supervillain color of the era. Later, in the 1990s she was seen wearing a purple catsuit before evolving into the black leather or PVC catsuit we see today.

Often listed as one of the best comic villains of all time, Catwoman's newly imagined suit continues to be one of the most highly anticipated looks from the upcoming film. Check out our sleek suit in both children's and adult sizes, as well as the adult authentic Grand Heritage edition. When viewed up close, a subtle pattern of interlacing hexagons can be noted, which differs from the solid black print which characterized previous catsuits.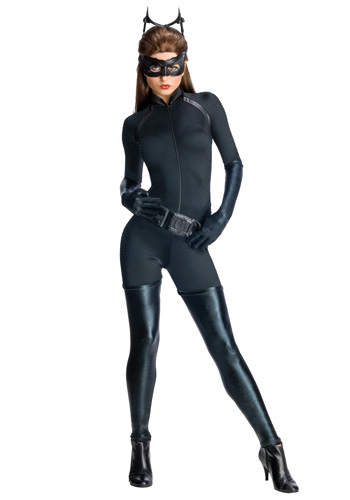 (Deluxe Dark Knight Catwoman Costume)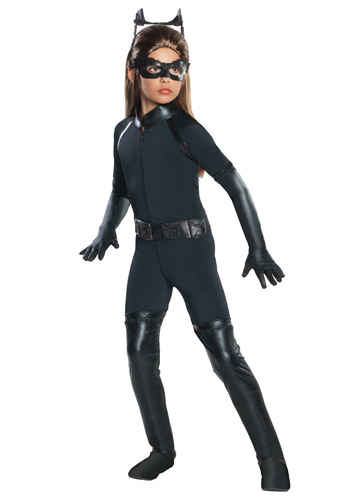 (Girls' Deluxe Catwoman Costume)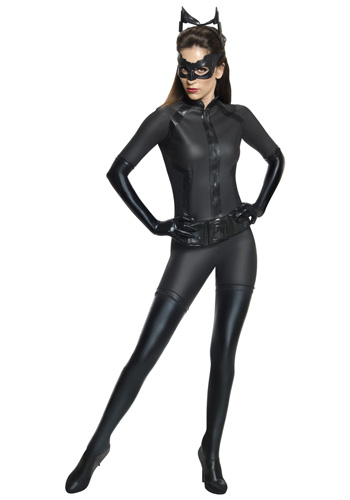 (Grand Heritage Edition Catwoman Costume)
Bane
Bane first appeared in the DC comic book series "Knightfall" (1993) and appeared in Joel Schumacher's film Batman & Robin. In Nolan's finale, Tom Hardy will play the massive Bane and his costume will feature the classic Venom mask resembling a post-apocalyptic gas mask. Many hardcore comic book fans hated Schumacher's version of Bane, however expectations are high that Nolan's depiction will bring justice to the character and give him a more militaristic feel. In this finale, will Bane break Batman's back like in the original "Knightfall" series, or will Nolan choose an alternative ending to the caped crusader?
One of Batman's toughest opponents, both the adult and children's Bane costumes will feature a muscle chest jumpsuit, mask, molded belt and molded gauntlet.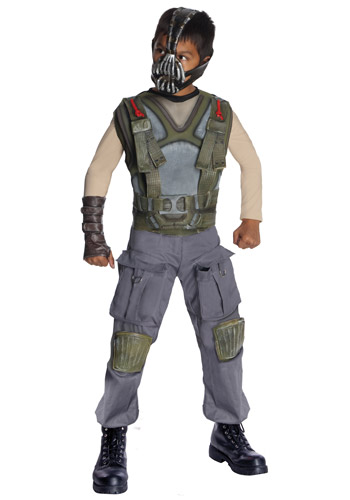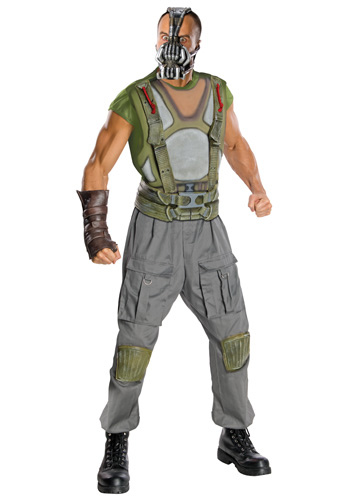 Batman
The Dark Knight has gone through a variety of looks throughout the years, "Batman Begins" and "The Dark Knight" feature some of the most high-tech looks and gadgets to date. "The Dark Knight Rises" Batman suit will look very similar to the suit in Nolan's other Batman movies and show the caped crusader in hard shell armor. Steal the coveted caped crusader's look in these costumes available in toddler, tween, and adult sizes. Currently, we feature Batman costumes in a wide variety of sizes and price points to please all of our customers.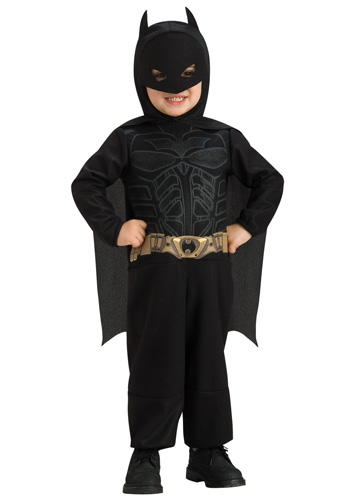 (Toddler Dark Knight Rises Batman Costume)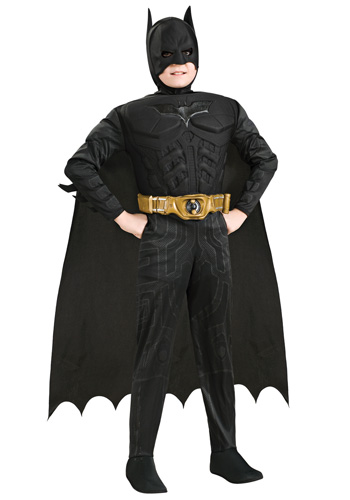 (Kid's Deluxe Dark Knight Batman Costume)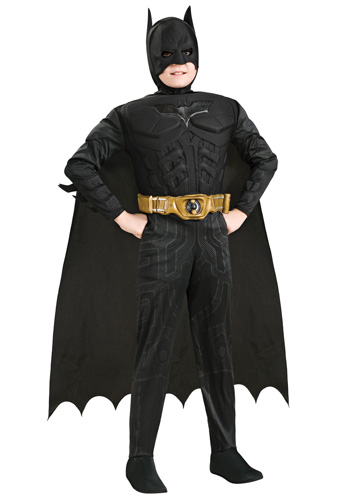 (Child's Light Up Batman Costume)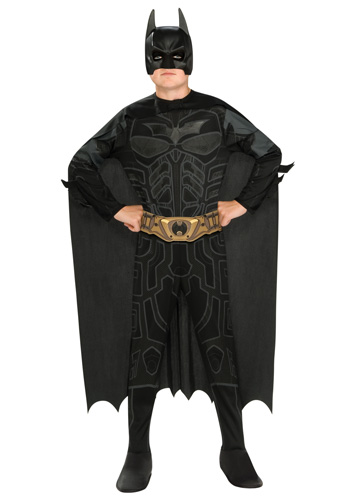 (Tween Dark Knight Rises Batman Costume)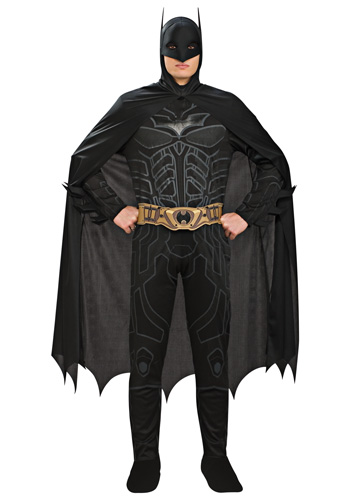 (Adult Dark Knight Rises Batman Costume)