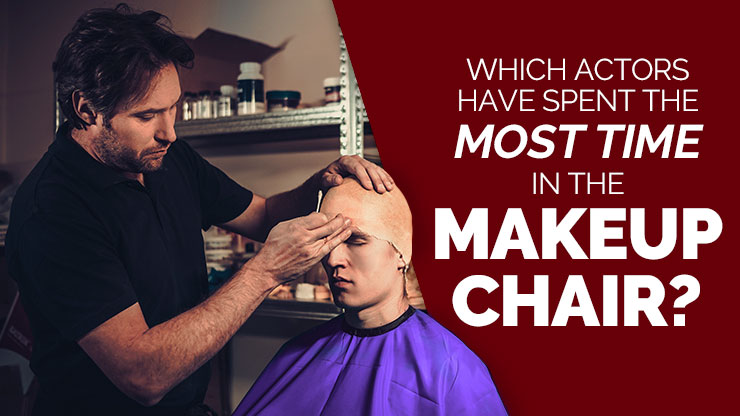 Actors transform into their roles in a variety of ways. Through mediums like costumes, animation, CGI, special effects makeup and prosthetics, actors and actresses have overcome their own physical limitations in order to become the characters that we know and love. Most viewers are blissfully unaware of what some actors have had to endure for their roles, from hot and stuffy costumes to countless hours of being fussed over in a makeup chair. If you're curious to see which Hollywood actors spent the most time in the makeup chair for one of their movie or television roles, we compiled a top ten list for you! Keep reading to see who made the cut.
10. 8 Hours - Jim Carrey as the Grinch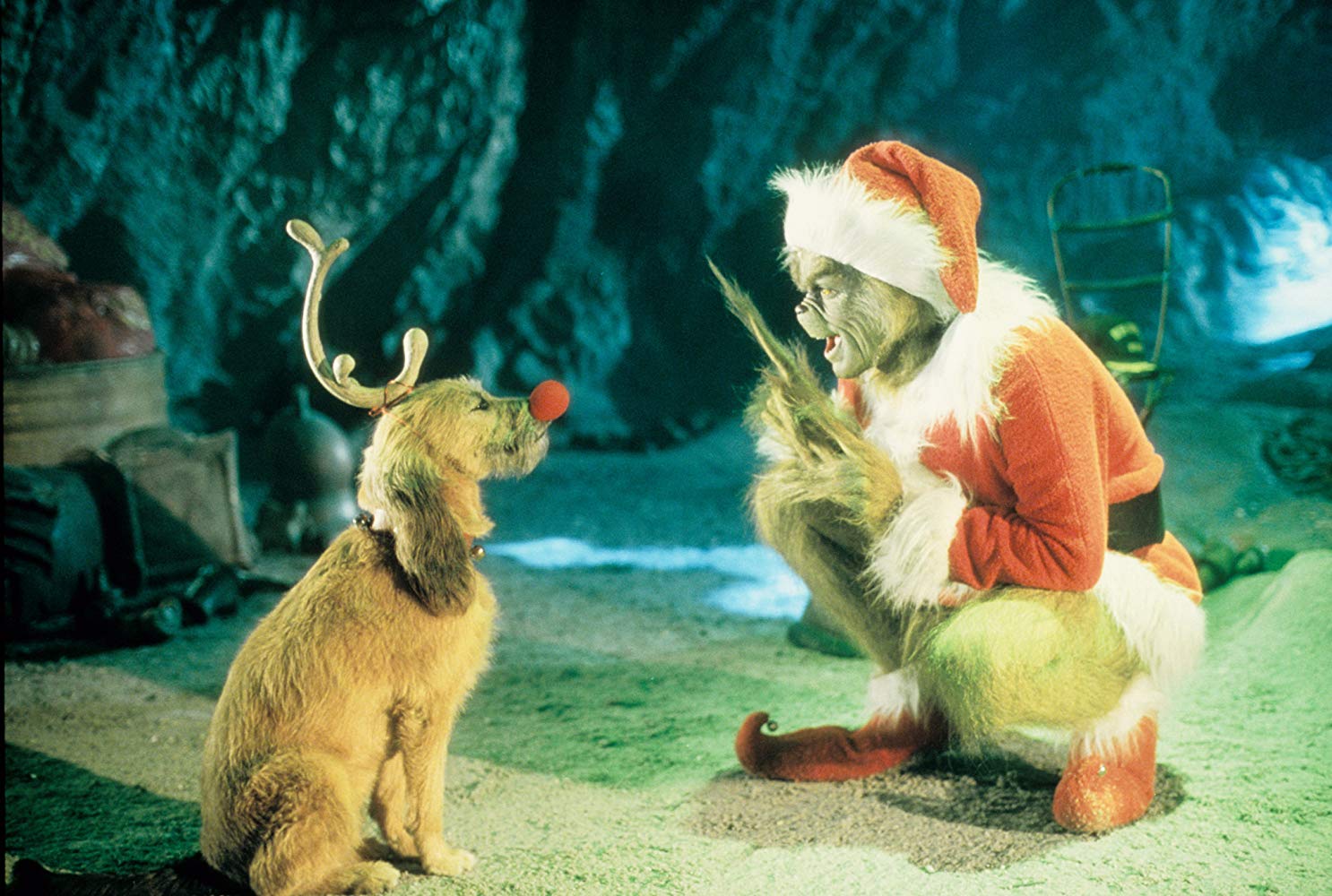 [Source: Getty Images/Universal Pictures/IMDb]
As it turns out, Jim Carrey was more similar to the Grinch than even he realized when he initially took on the role in this Christmas classic. Eight hours in the makeup artist chair certainly isn't anything to sneeze at, and it nearly made him quit! Even the makeup artist found him nearly unbearable to work with, as IndieWire points out in an article from the makeup artist's point of view. What made the makeup take so long anyway? As it turns out, creating furry creatures takes a lot of extra work. They covered Jim Carrey in green fur from head to toe.
9. 8 Hours - Boris Karloff as Imhotep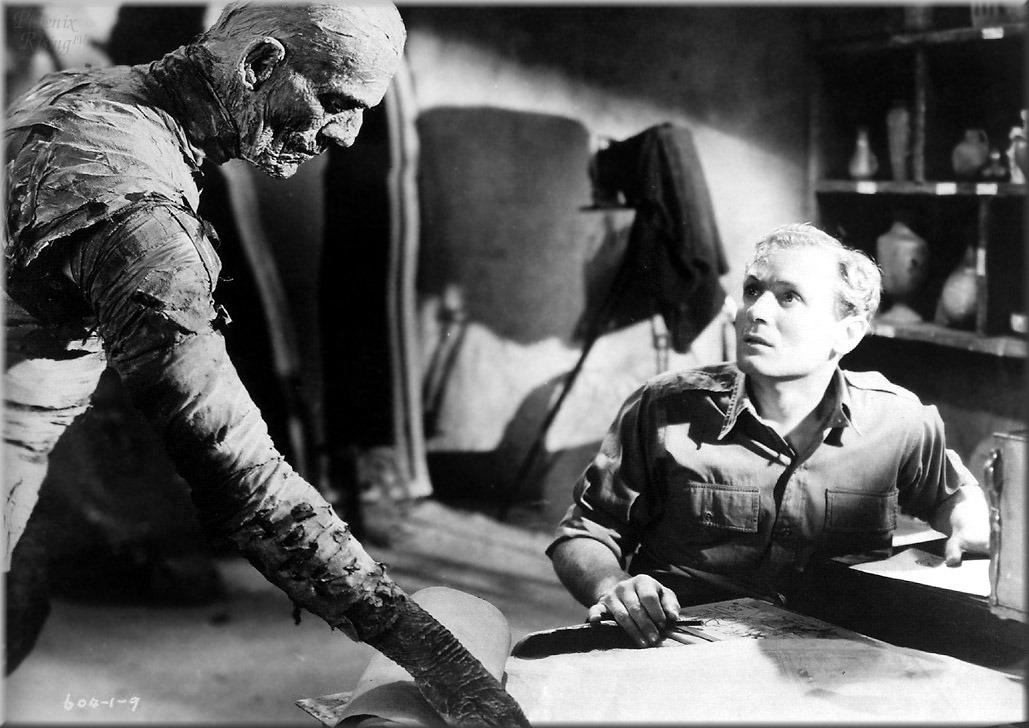 [Source: Universal Pictures/IMDb]
Several actors have spent 8 hours in the makeup chair, and one of the oldest instances was in Univeral's monster movie classic, The Mummy, from 1932. Special FX makeup was a little bit more difficult to apply in the early days of Hollywood movies. Monster makeup was also relatively new territory. Thankfully, Boris Karloff doesn't spend the entirety of the first Mummy movie in bandages as he takes on a more human form, but his makeup took a grueling 8 hours to complete.
8. 8-9 Hours - Rebecca Romijn/Jennifer Lawrence as Mystique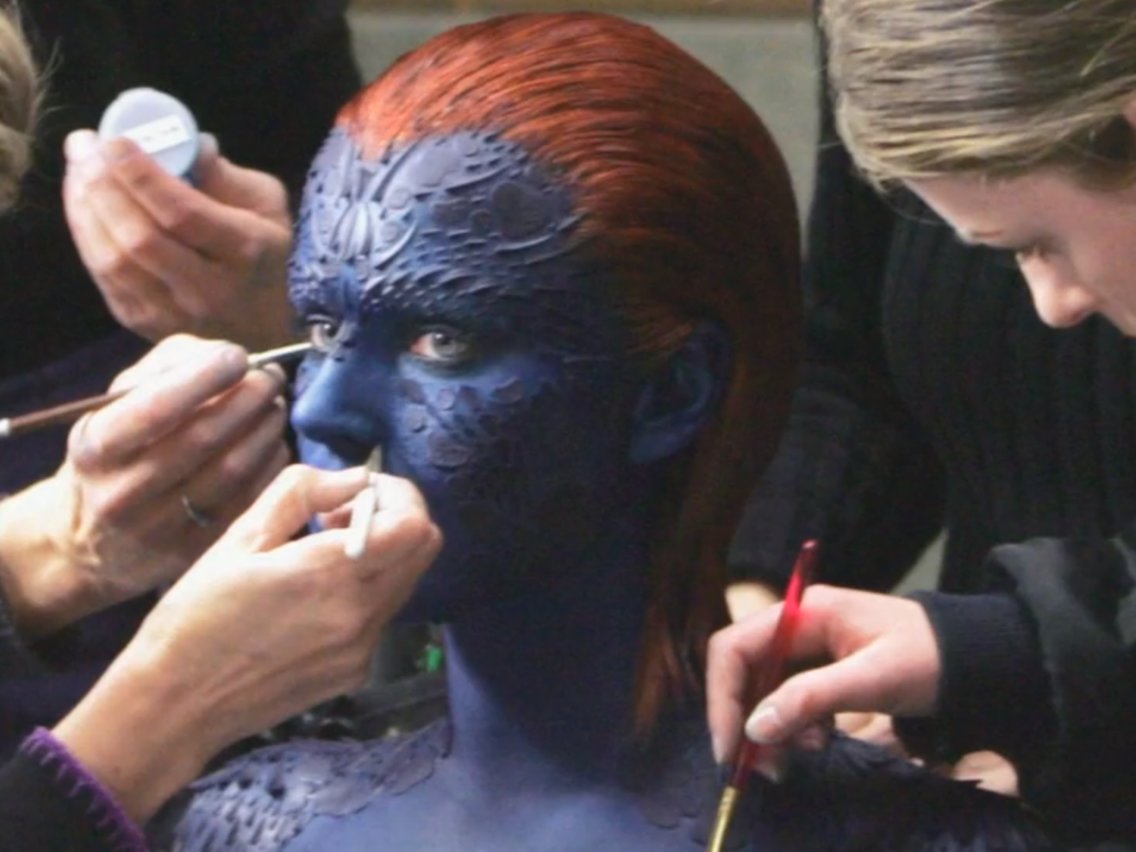 [Source: 20th Century Fox/X-Men: First Class/Business Insider]
If you haven't noticed by now, all of the SFX makeup mentioned so far has been full-body makeup, and that's not about to change as we see makeup jobs that take over 8 hours. Two lovely ladies have played the X-Men character, Mystique. In both cases, the makeup took approximately 8-9 hours to apply. However, throughout filming, it has been admitted that the makeup artists were able to get used to the process enough that they sliced hours off of the initial application time. There have also been slight changes to Mystique's makeup throughout the X-men films, as pointed out by CBR.
7. 10 Hours - David Naughton as David Kessler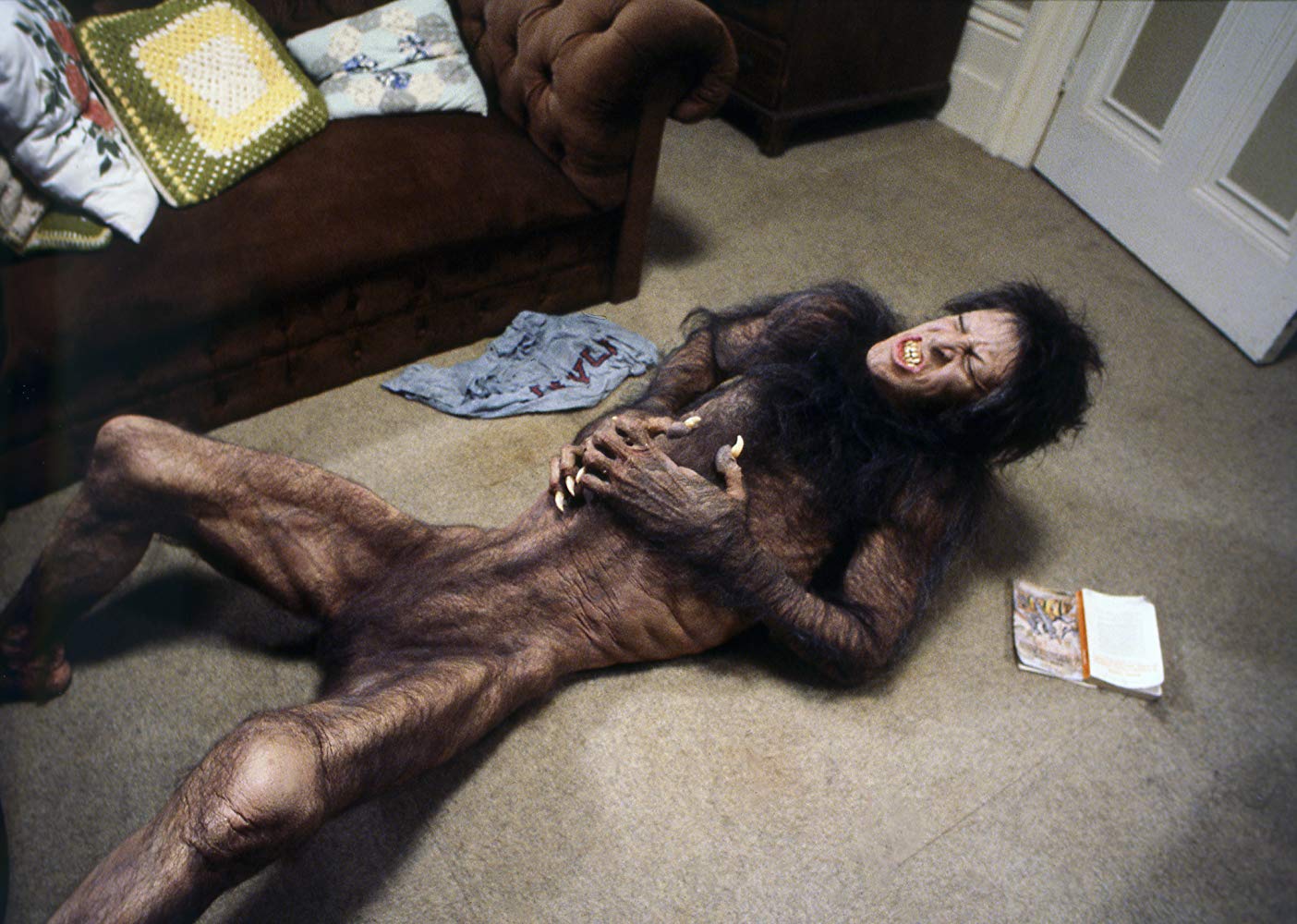 [Source: Sunset Boulevard/Getty Images/IMDb]
Monster movie makeup strikes again! To create the grotesquely proportioned characters seen in horror movies, there is often a heavy emphasis on prosthetic makeup. Other werewolf movie makeup took several hours, but it was often limited to the face and limbs. Thankfully, the actor in An American Werewolf in London wasn't always covered head to toe in werewolf makeup, but when it was, he admitted that it could take them up to ten hours.
6. 10-11 Hours - Peter Weller as RoboCop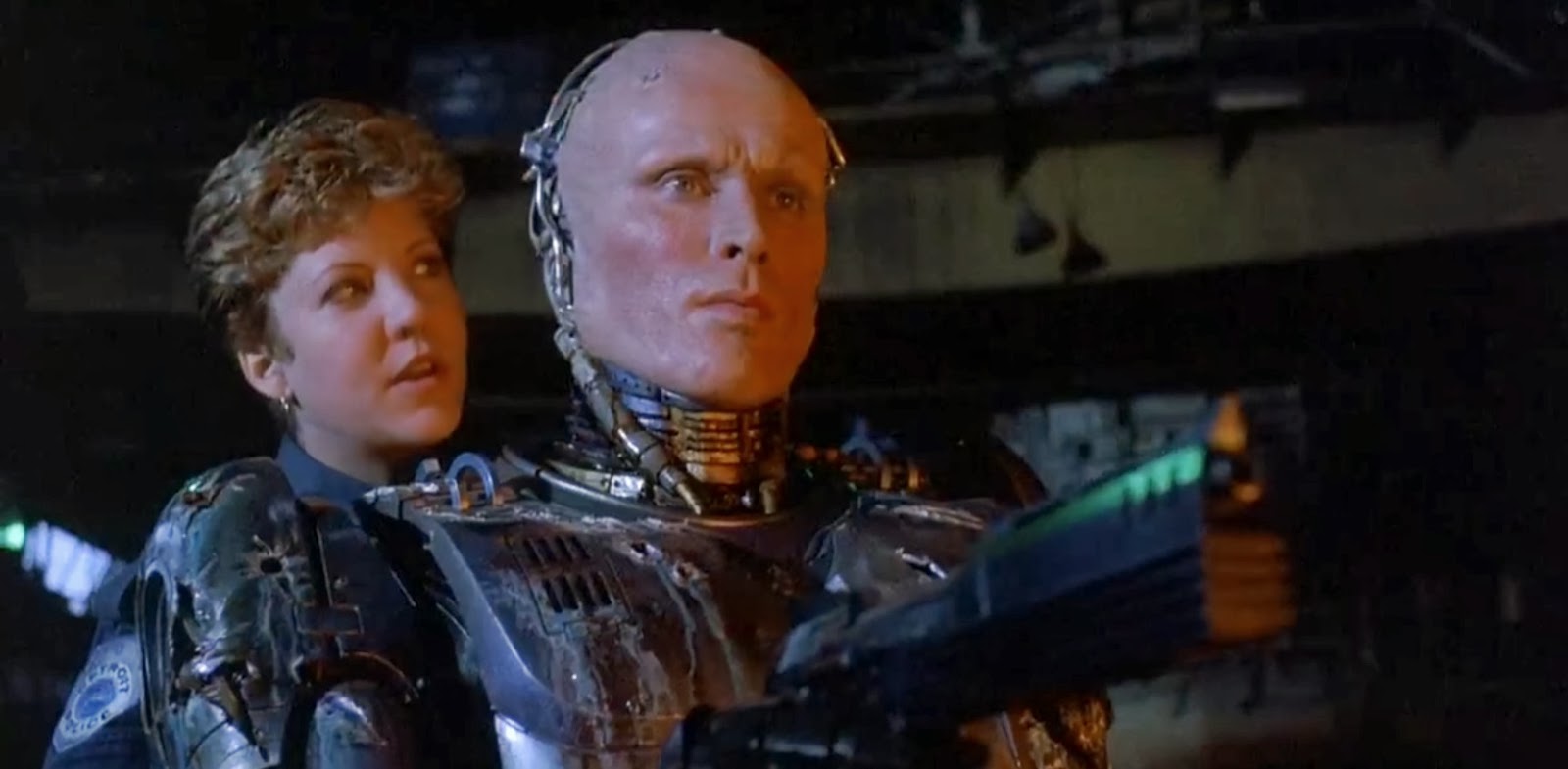 [Source: Orion Pictures/IMDb]
Between the suit and the prosthetic makeup that Peter Weller wore as RoboCop in the 1987 movie, it usually took 10 to 11 hours to get ready. They actually had several different suits to work with so that his battle scars progressed throughout the film! As you might imagine, the actor had a tough time moving, so much so that he had great difficulty catching a set of keys, and he was unable to get into a car.
5. 11 Hours - Lawrence Makoare as Lurtz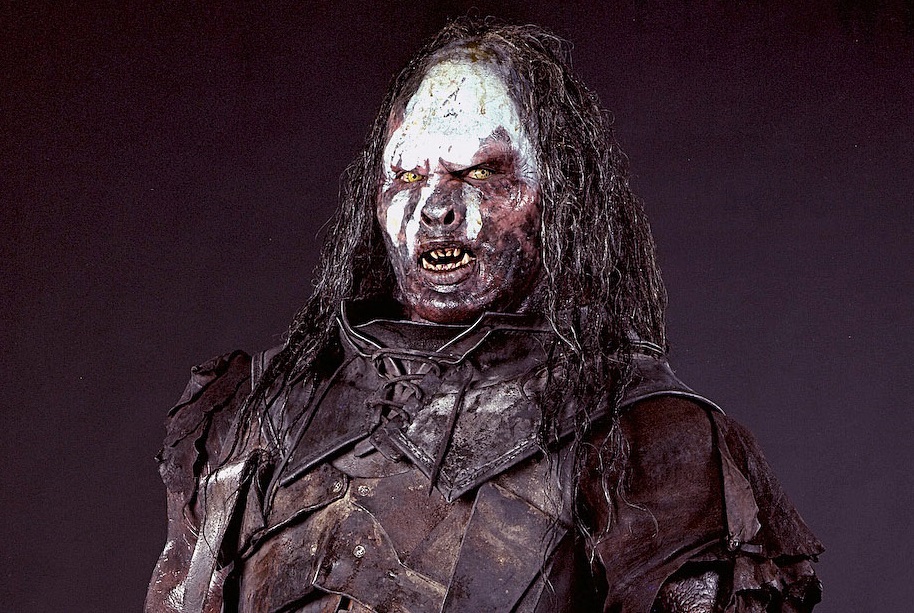 [Source: Villains Wikia/Fandom.com]
The Lord of the Rings films certainly didn't skimp on anything, from the locations to the props, costumes and special effects makeup. There were quite a few orcs on set, but special attention was given to Lurtz, one of the few named orc antagonists that appeared in The Fellowship of the Ring. While it didn't always take the actor 11 hours in the makeup chair, a BBC article mentions that the makeup for the scene of Lurt'z "birth" did take 11 hours.
4. 12 Hours - Eric Stoltz as Martin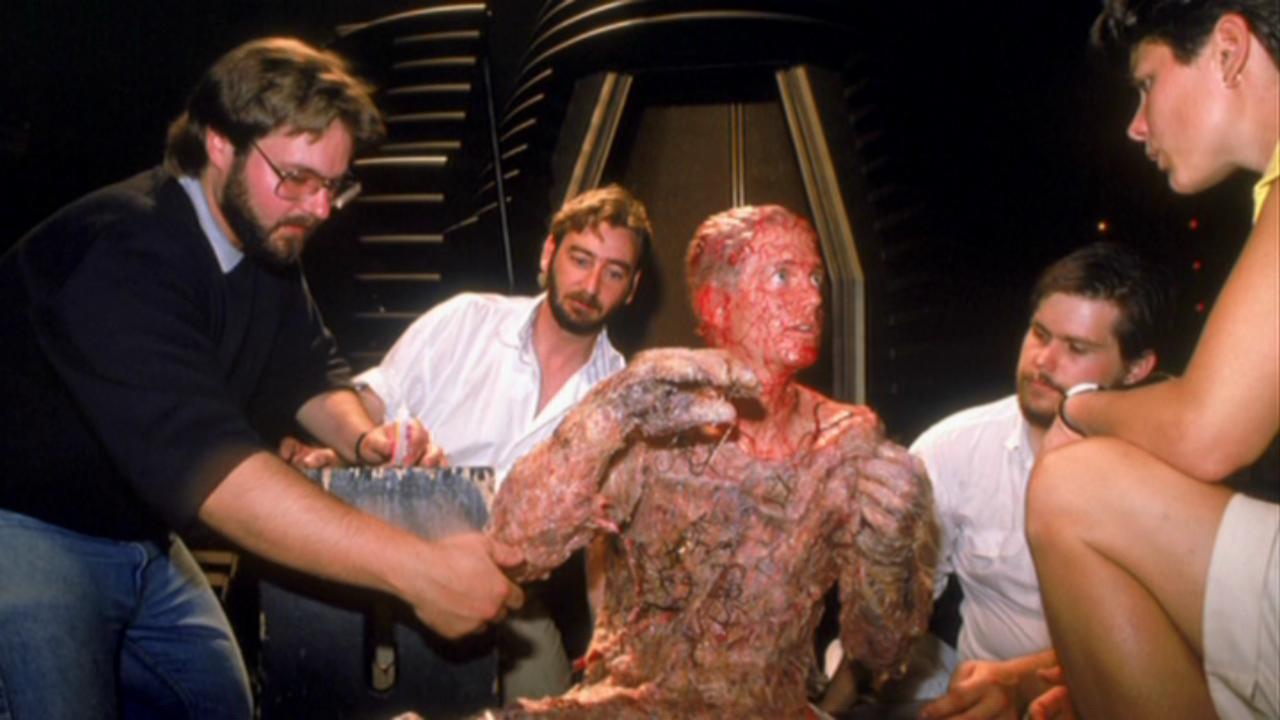 [Source: Brooksfilms/Saul Zaentz Film Center/IMDb]
While The Fly II isn't the most memorable horror movie sequel, it did push boundaries with its use of special FX makeup. Martin, the protagonist, turns into a gigantic fly-like monster. (Martin's final form is usually referred to it as the "Martinfly".) It was mentioned that parts of the transformation could take the makeup team up to 12 hours. Thankfully, the actor spent some of the most grueling portions of the makeup process lying down.
3. 13 Hours - Patricia Velasquez as Anck-Su-Namun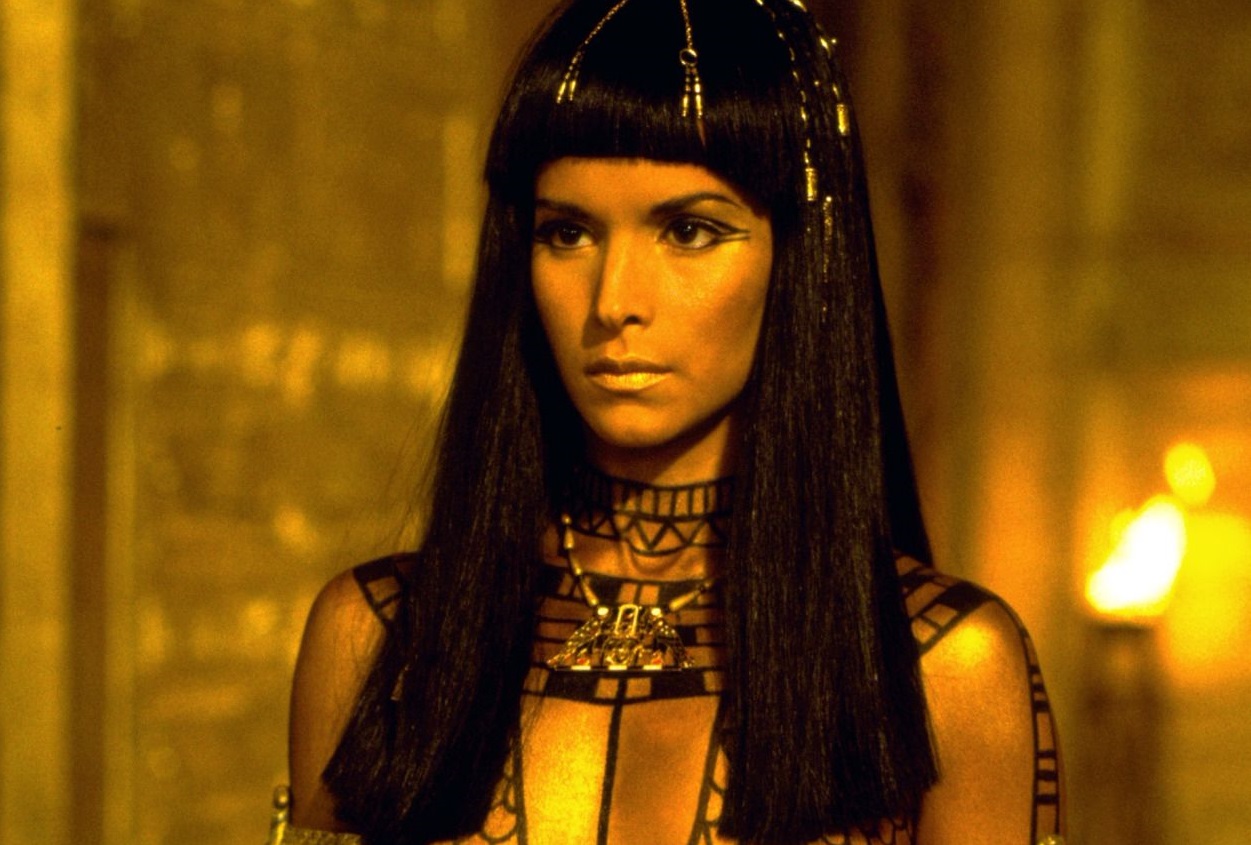 [Source: Rickipedia/Fandom.com]
Welcome to the top three! You might be surprised to see Patricia Velasquez from 1999's The Mummy to be so high on this list, but the actress was covered in head-to-toe bodypaint that took 13 hours to do, as she mentioned in an interview on cinema.com. All of the lines on her body were painstakingly painted, and she had a base layer of metallic gold. This movie makeup is certainly the prettiest that we featured in this entire list!
2. 16 Hours - Greg Lane as Torchbearer Orc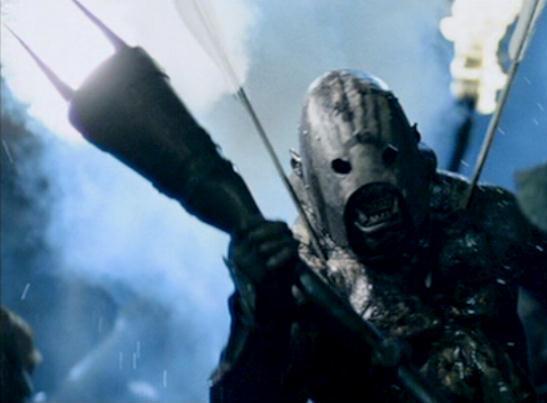 [Source: New Line Cinema/WingNut Films/The Saul Zaentz Company/theonering.net]
One of the most unusual entries on this list, the torchbearer orc (sometimes referred to as the berserker orc) from the Lord of the Rings: The Two Towers wasn't even a named character, but his makeup took the longest! Greg Lane played several orcs in the movies and was even a double for a couple of other characters. However, the torch-bearing orc that he played during the battle of Helm's Deep was one of his finer moments. In an article all about Greg Lane on theonering.net, it is mentioned that it took 16 hours to fit him with his makeup, prosthetics and costume. That's some serious commitment to play an orc that charges through the battle lines while being pelted by arrows and bearing a torch.
1. 20 Hours - Rod Steiger as Carl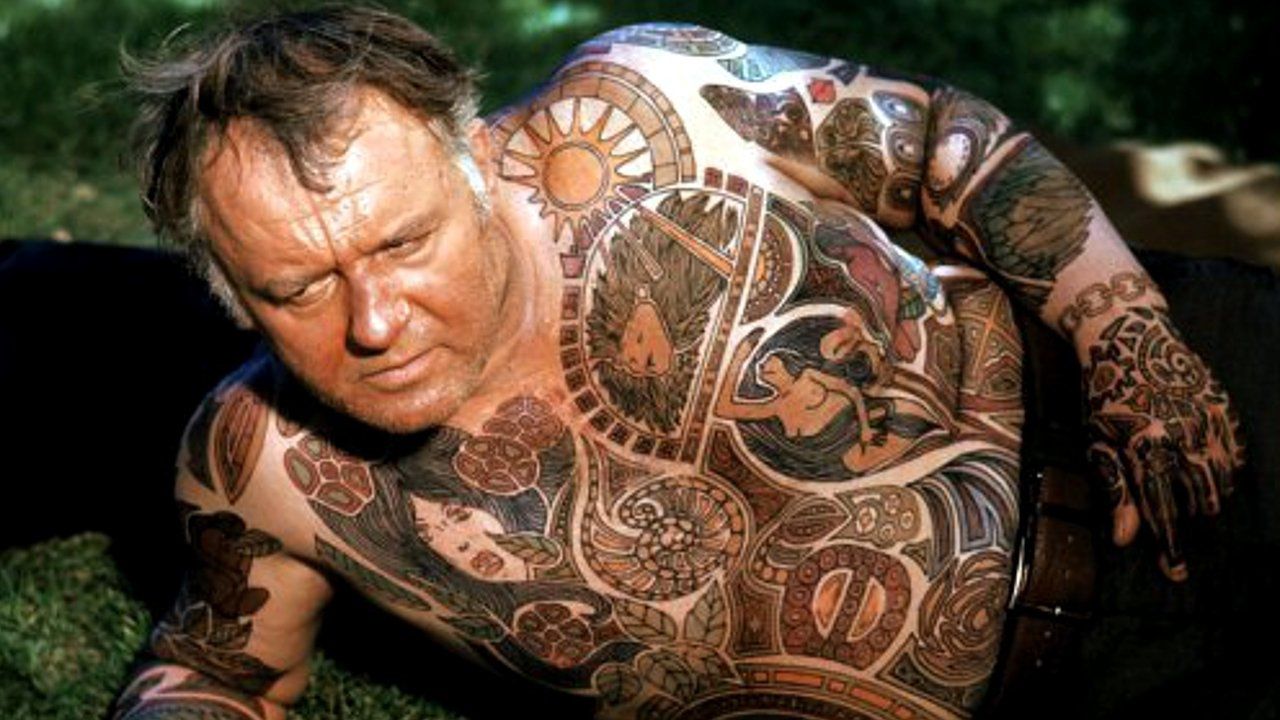 [Source: Warner Bros./DigitalSpy.com]
According to IMDb, The Illustrated Man holds the world record for the longest time applying makeup each day, which is a whopping 20 hours! The movie was made way back in 1969, and as far as we know, this record still stands. (At this rate, it might never be broken, with the shift to movies doing most of the complicated movie magic with CGI.) The painted tattoos were applied to the actor's entire body by the makeup artist and a team of eight assistants.
We hope that you enjoyed this journey into cinema makeup. Were you surprised by any of the actors and actresses on this list? How much would someone need to pay you to sit or stand still for ten or twenty hours while you were painted from head to toe or had prosthetics applied? Feel free to share your thoughts with us in the comments! We'd also love to hear any other fun movie tidbits or trivia that you enjoy.