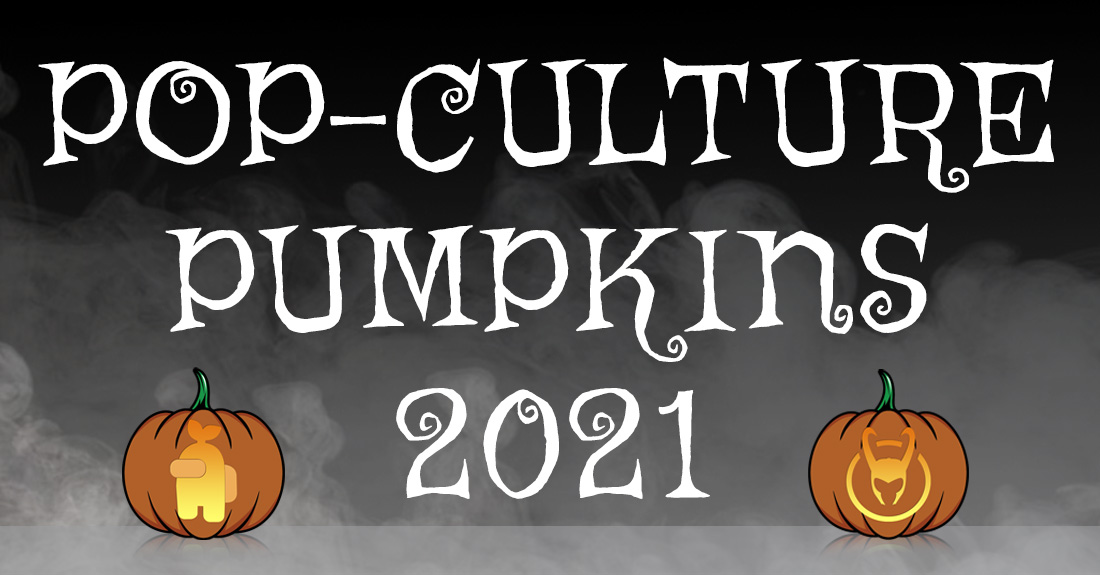 Get your pumpkins and carving tools ready because it's time for our annual pop culture pumpkin stencils! This year, we've designed free printable stencils based on Among Us, Ghostbusters, Dungeons & Dragons, Marvel's Loki and Scarlet Witch, Raya and the Last Dragon, The Suicide Squad, and more! Simply print out the stencils, tape them to your pumpkins, and get to carving. Have fun and be safe!
You can click on each pumpkin preview image to view them at full size and download the printable pumpkin carving templates underneath each preview!
Among Us Pumpkin
The only task where using a knife isn't sus.
Ghostbusters Pumpkins
"Well there's something you don't see every day."
Dungeons & Dragons Pumpkin
Make a Dexterity (Sleight of Hand) check!
Marvel Pumpkins
These pumpkins are filled with glorious purpose...and guts. Plenty of pumpkin guts.
In this universe, symbiotes don't bond with people, but with pumpkins. Carve these pumpkins and ponder the question: what if?
Raya and the Last Dragon Pumpkin
Put some blue and white LEDs inside to make your own Light of Kumandra!
Clifford the Big Red Dog Pumpkin
Good luck finding a pumpkin big enough for this stencil!
Transformers Pumpkin
You got the touch! You got the power...to carve this pumpkin!
Potato Head Pumpkin
As an alternative, carve the outline of Mr. Potato Head but finish by adding some plastic Potato Head accessories!
The Suicide Squad Pumpkin
Nom nom.
Halloween Kills Pumpkins
"You know, it's Halloween. I guess everyone's entitled to one good scare, huh?"
Which was your favorite? Did you carve it? If so, tell us about it in the comments! Also leave your suggestions for next year! Or if you're looking at all these fun stencils and aren't sure where to begin, then check out all of our carving tools and kits. Then get yourself a pumpkin and start carving!