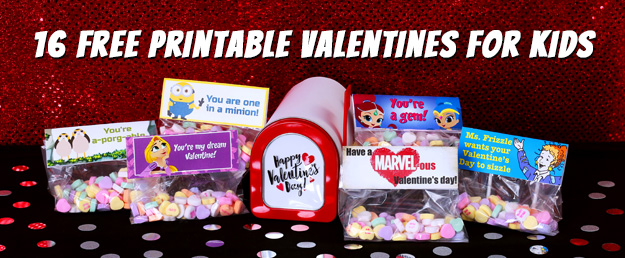 Every year kids are handing out super cute Valentines that really creative moms come up with. Well darn it, we thought we'd help you be that mom this year! These super cute FREE printable Valentine's Day treat bag toppers are perfect to show that you can be the crafty mom. It's a great collection of all the trending shows like Pete the Cat, Shimmer and Shine, Paw Patrol and so much more. Each one comes with the cutest puns for printable Valentine cards that are sure to make the kids smile. While these are meant to be for treat bag toppers if you're the last minute type, no need to panic, these could also pass for Valentine's Day cards printed out from the comfort of your own home the night before!
Marvel Comics Valentines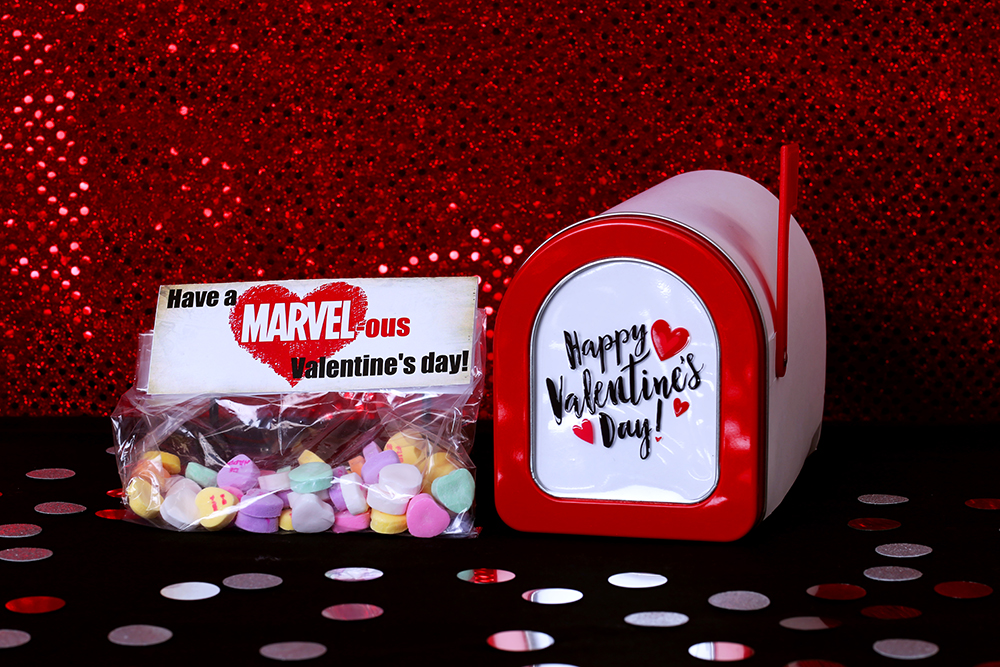 "Have a Marvel-ous Valentine's Day!"
My Little Pony Valentines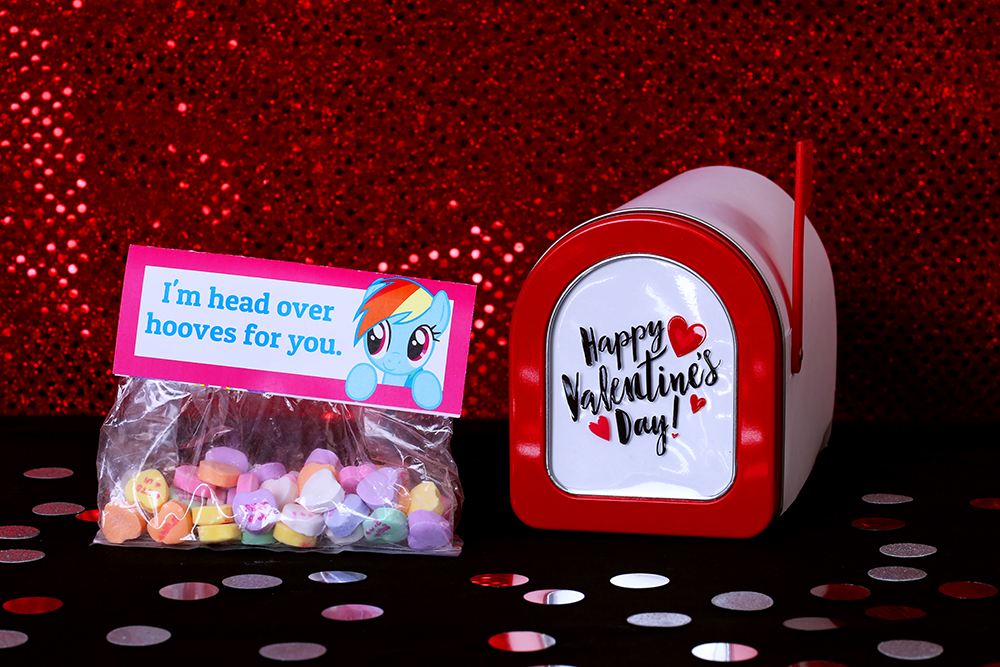 "I'm head over hooves for you."
Harry Potter Valentines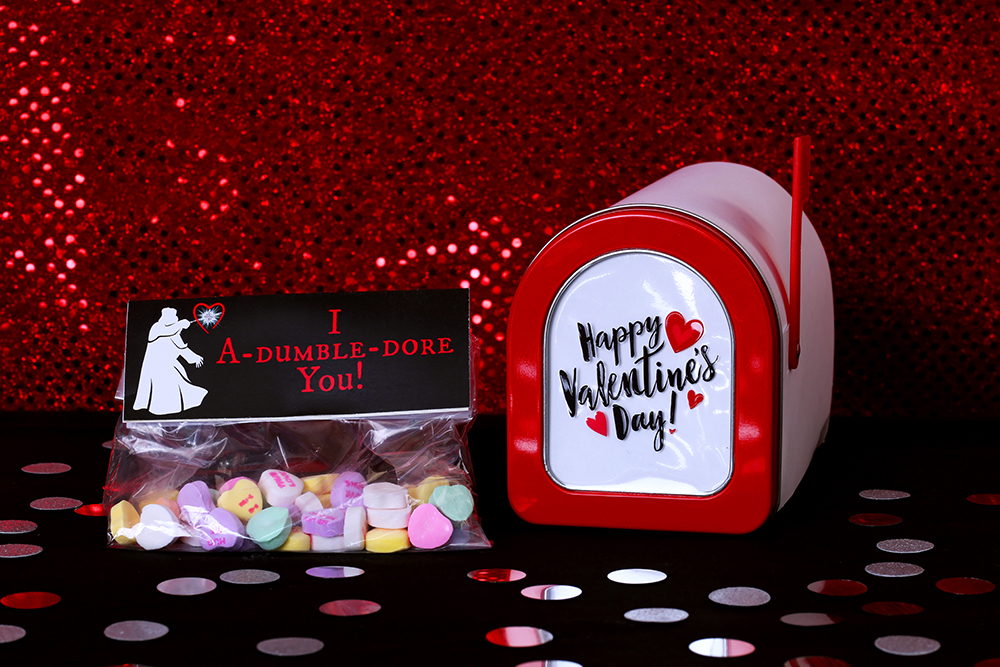 "I A-dumble-dore You!"
Star Wars Valentines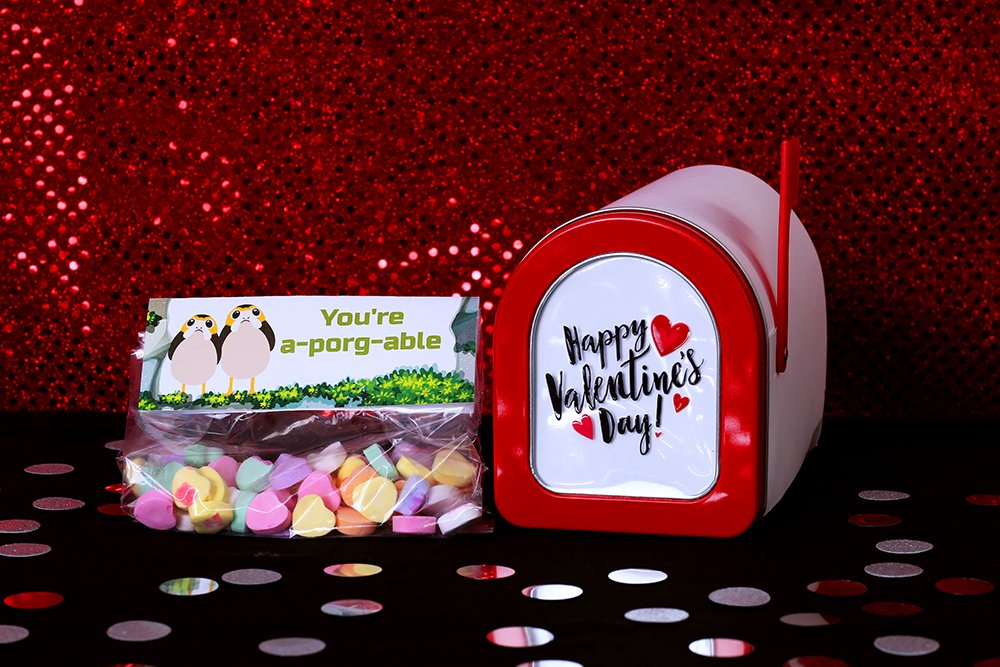 "You're a-porg-able"
Tangled Valentines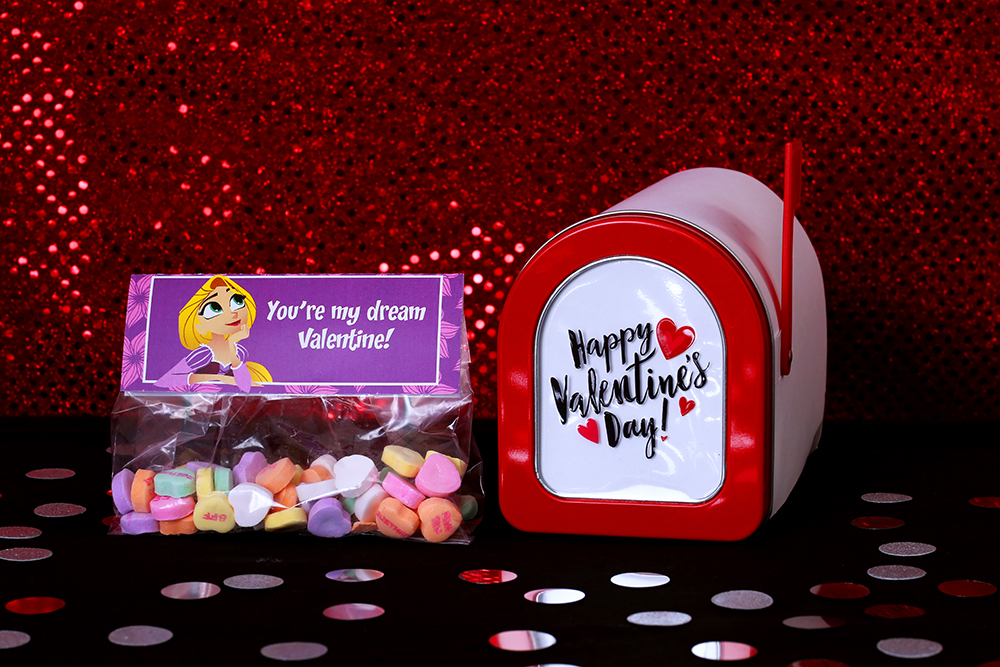 "You're my dream Valentine!"
Despicable Me Valentines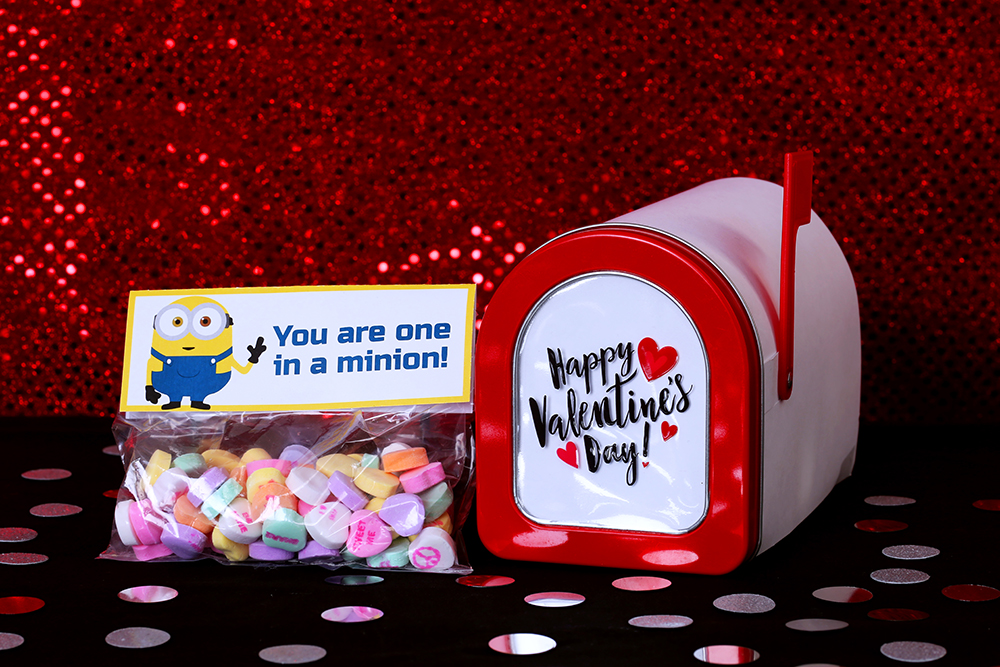 "You are one in a minion!"
The Incredibles Valentines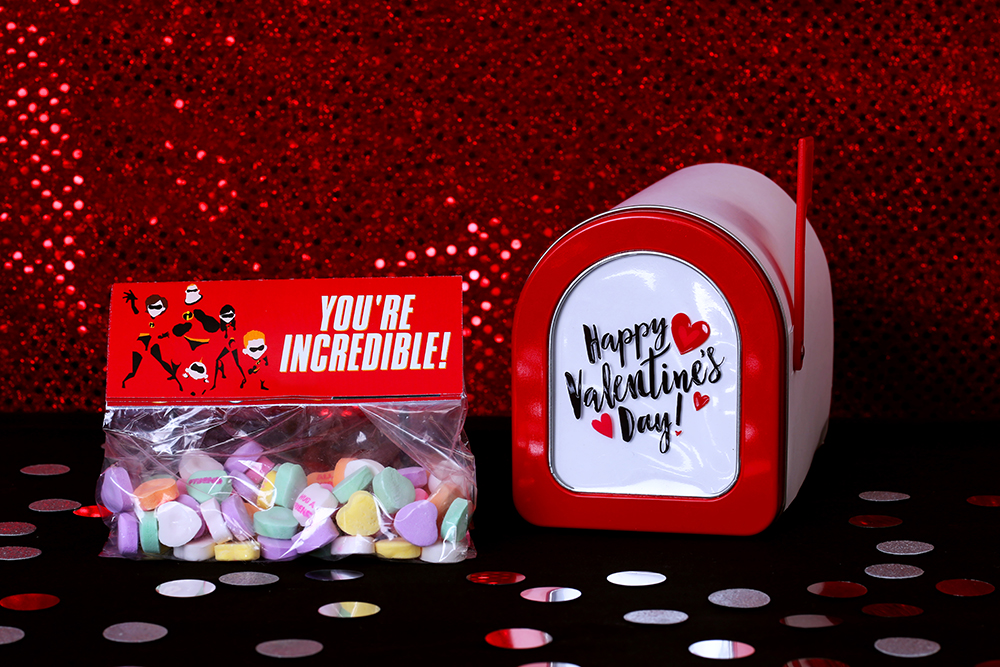 "You're Incredible!"
Shimmer and Shine Valentines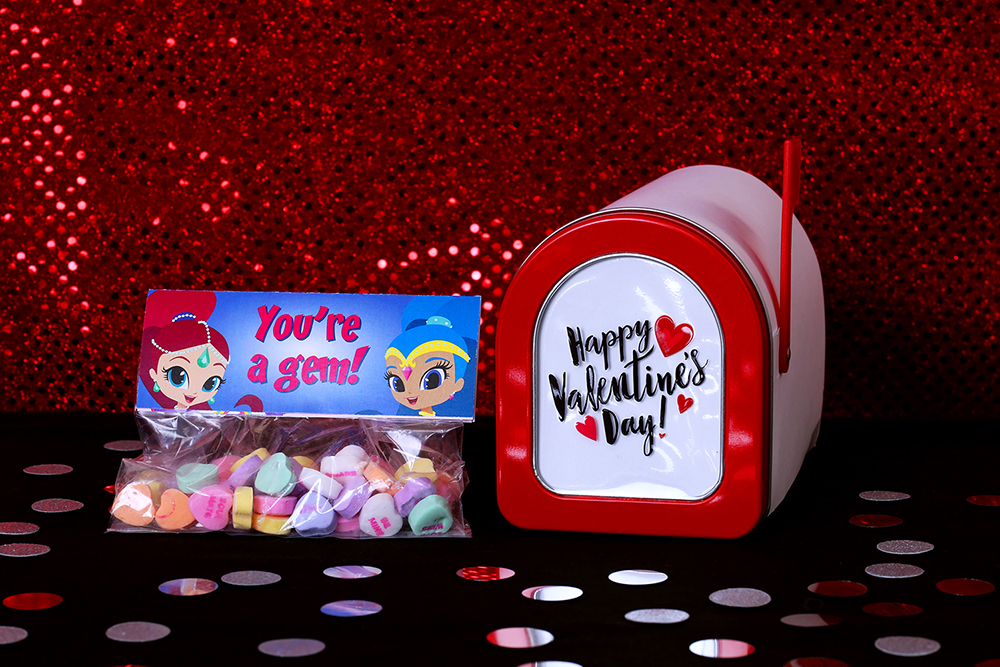 "You're a gem!"
Magic School Bus Valentines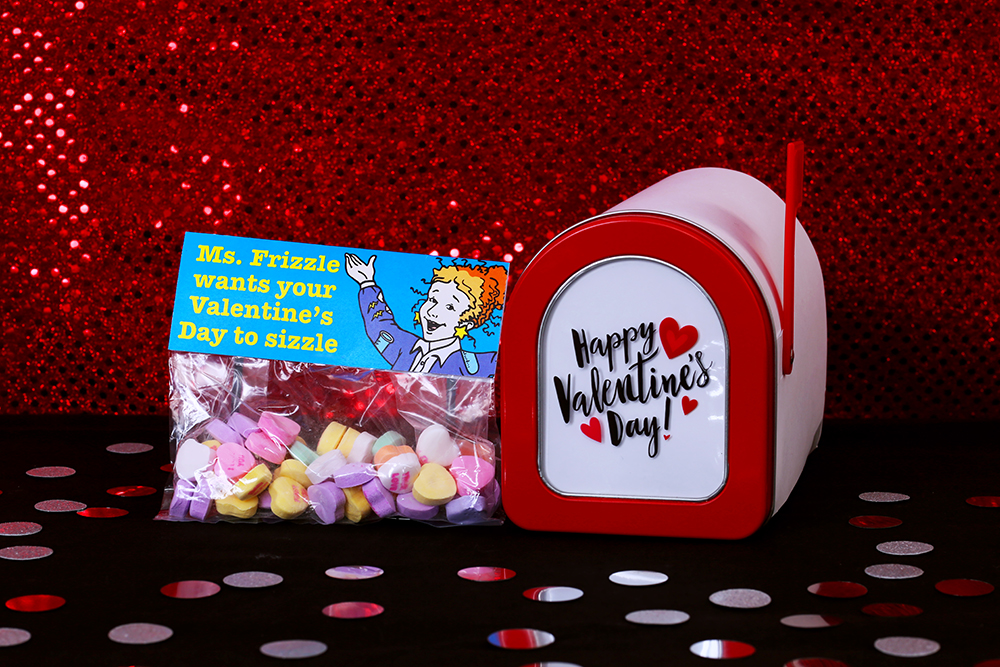 "Ms. Frizzle wants your Valentine's Day to sizzle"
Care Bears Valentines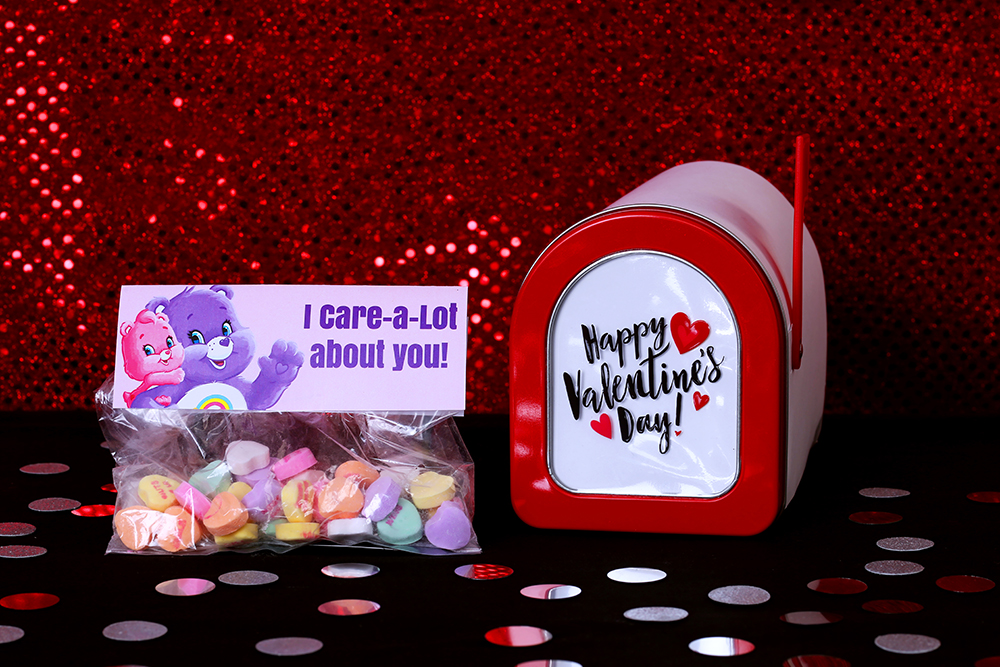 "I Care-a-Lot about you!"
Ferdinand Valentines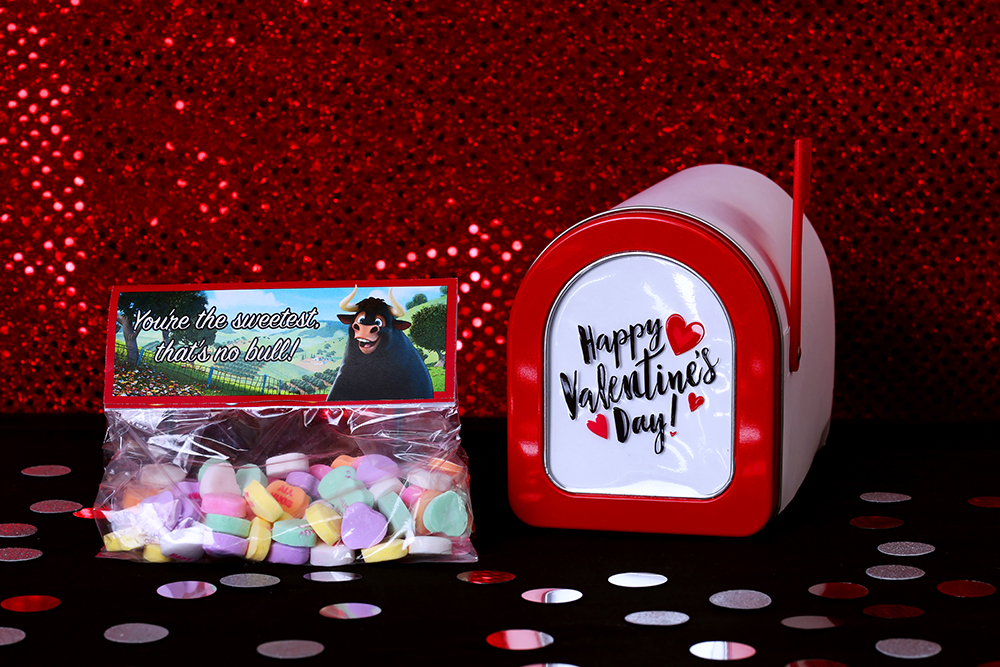 "You're the sweetest, that's no bull!"
Garfield Valentines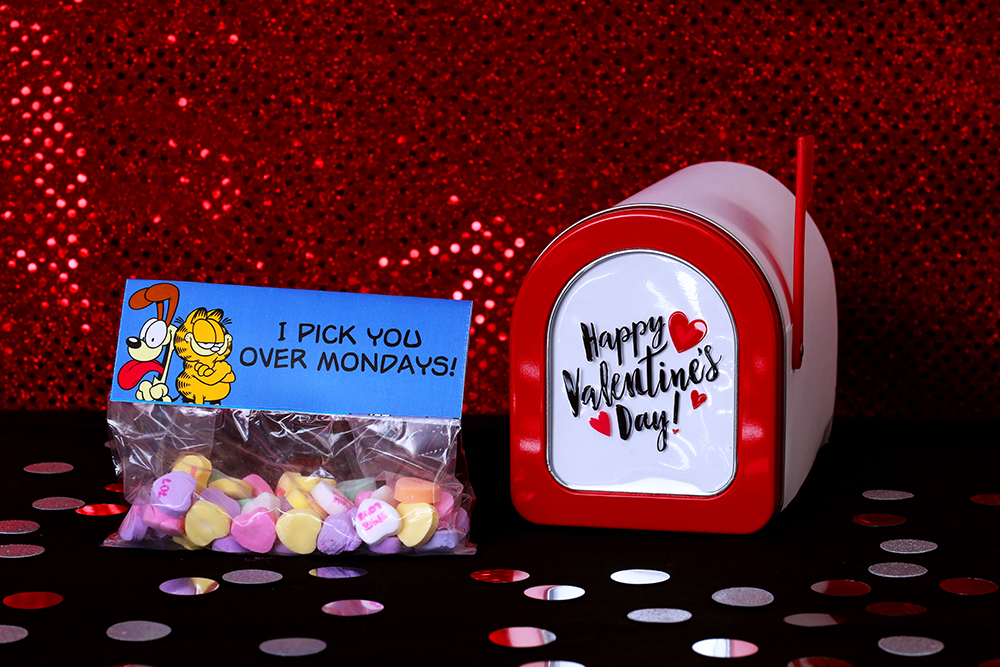 "I pick you over Mondays!"
Ice Age Valentines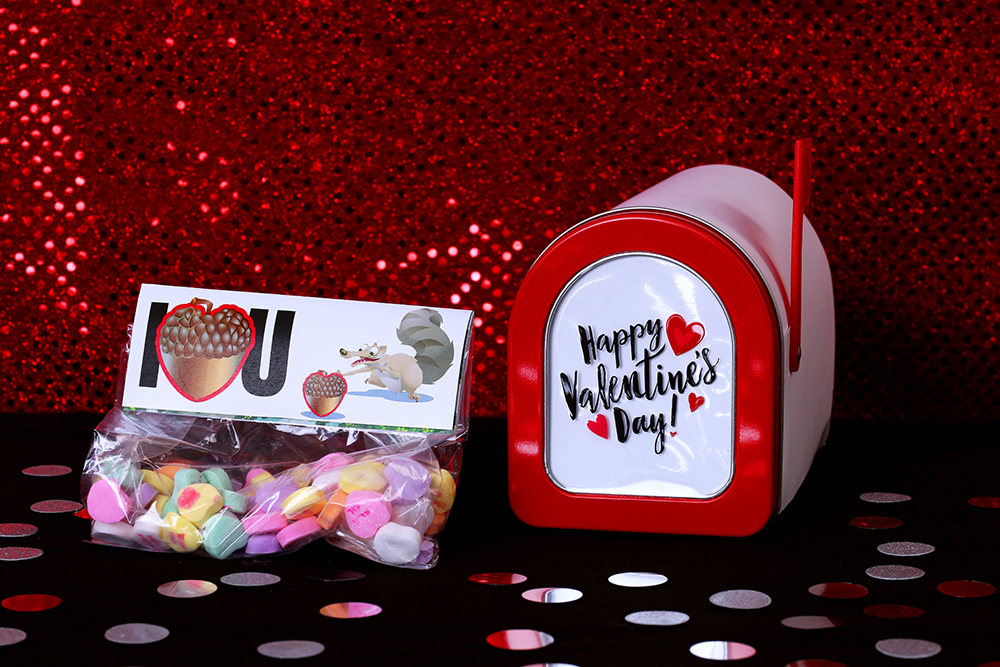 "I (heart) U"
Pete the Cat Valentines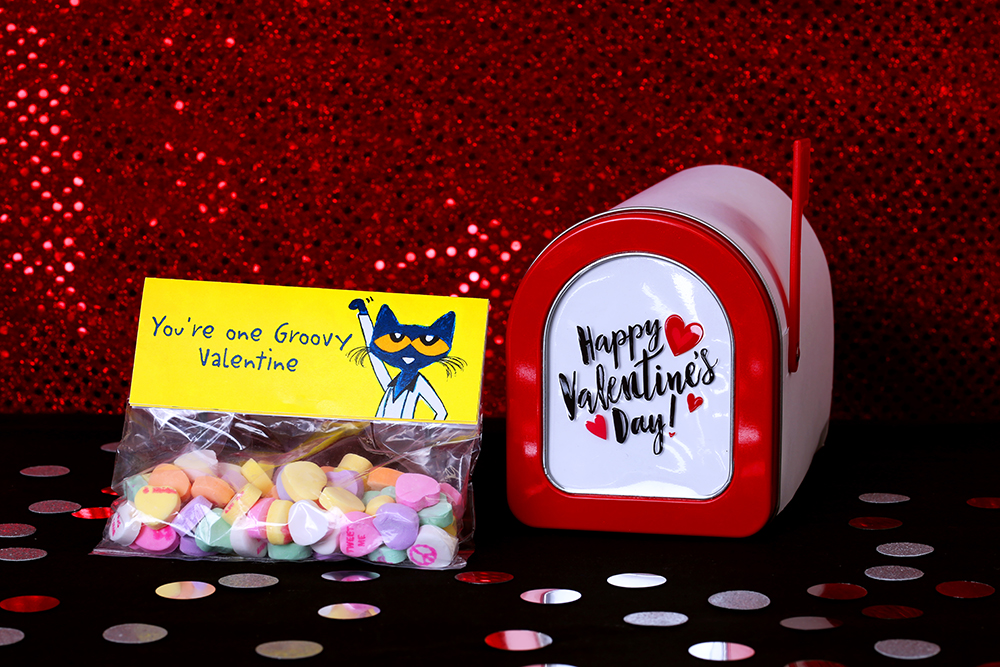 "You're one Groovy Valentine"
Paw Patrol Valentines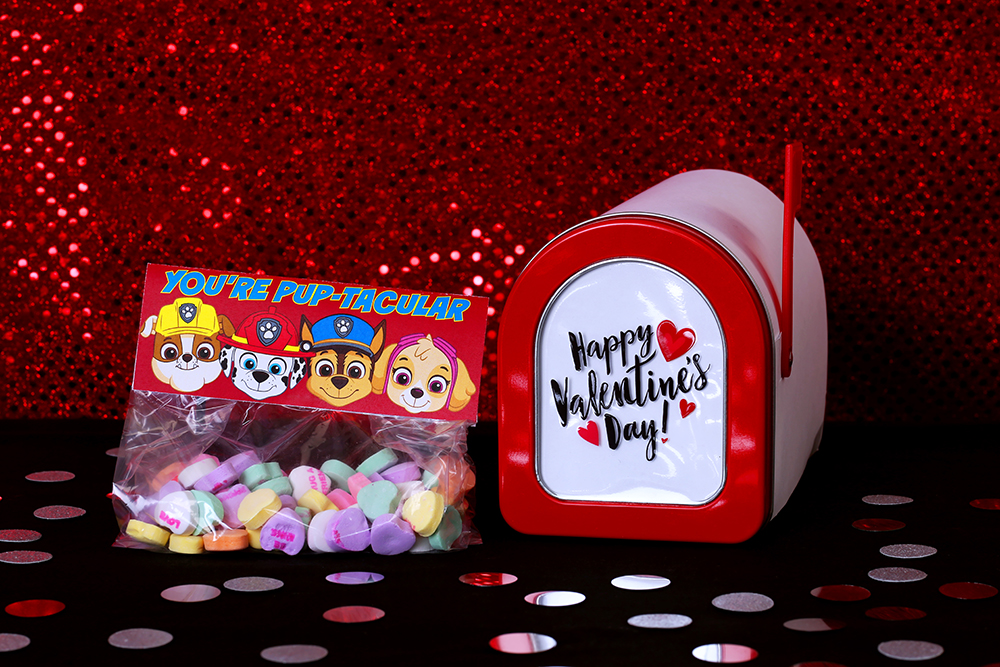 "You're pup-tacular"
Frozen Valentines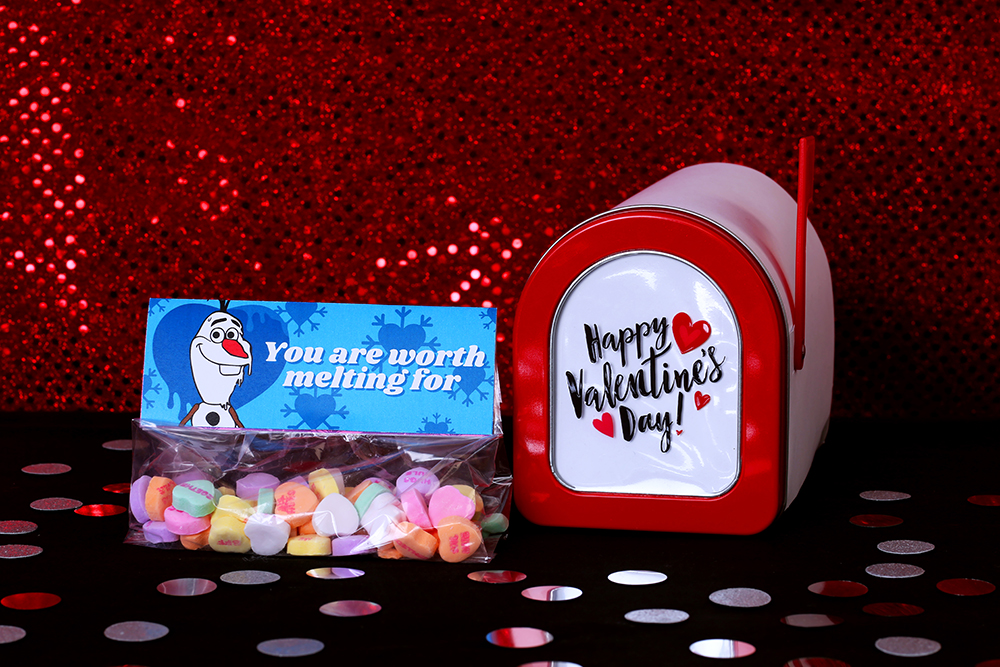 "You are worth melting for"
Printable Valentines
Click images to view PDFs
Page 1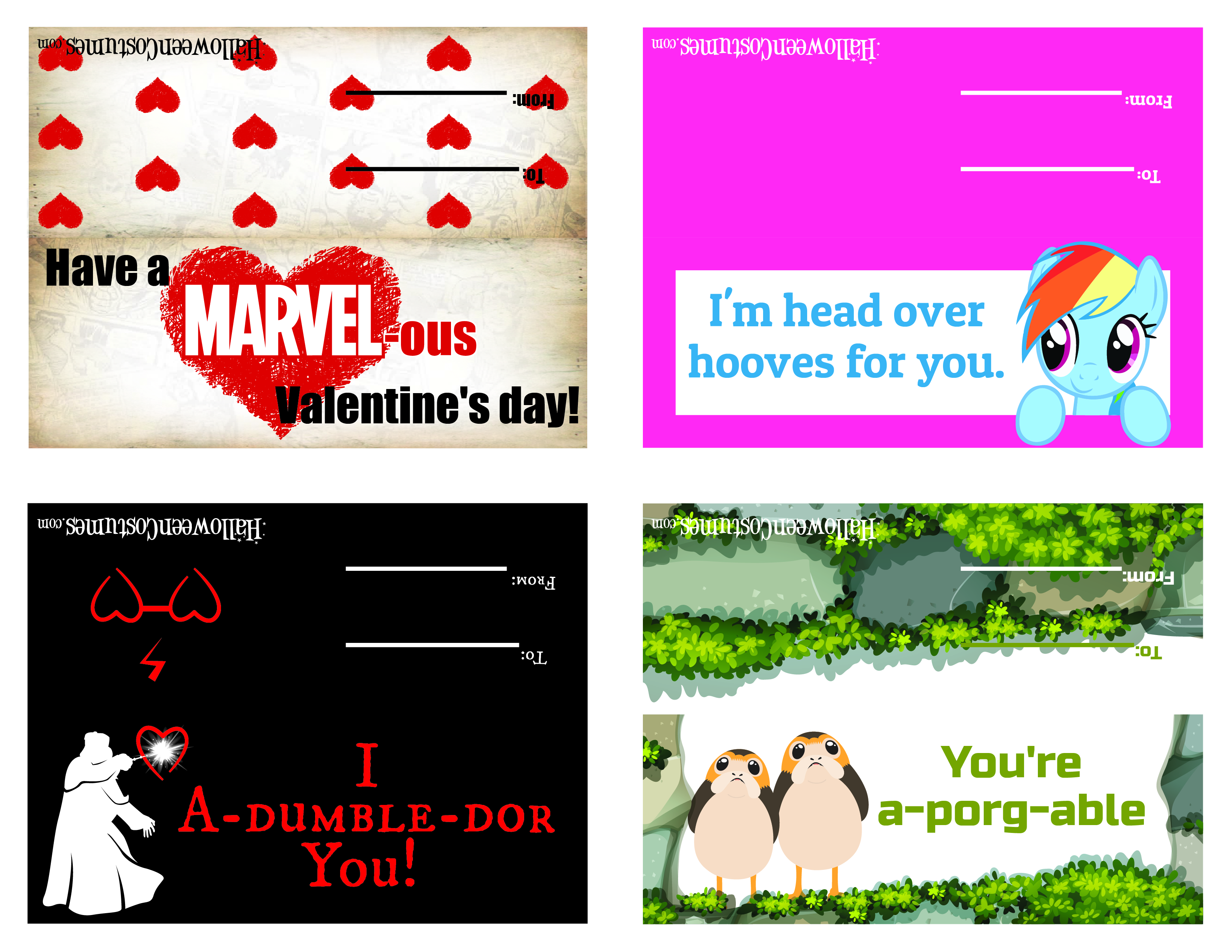 Marvel Comics, My Little Pony, Harry Potter, Star Wars: The Last Jedi
Page 2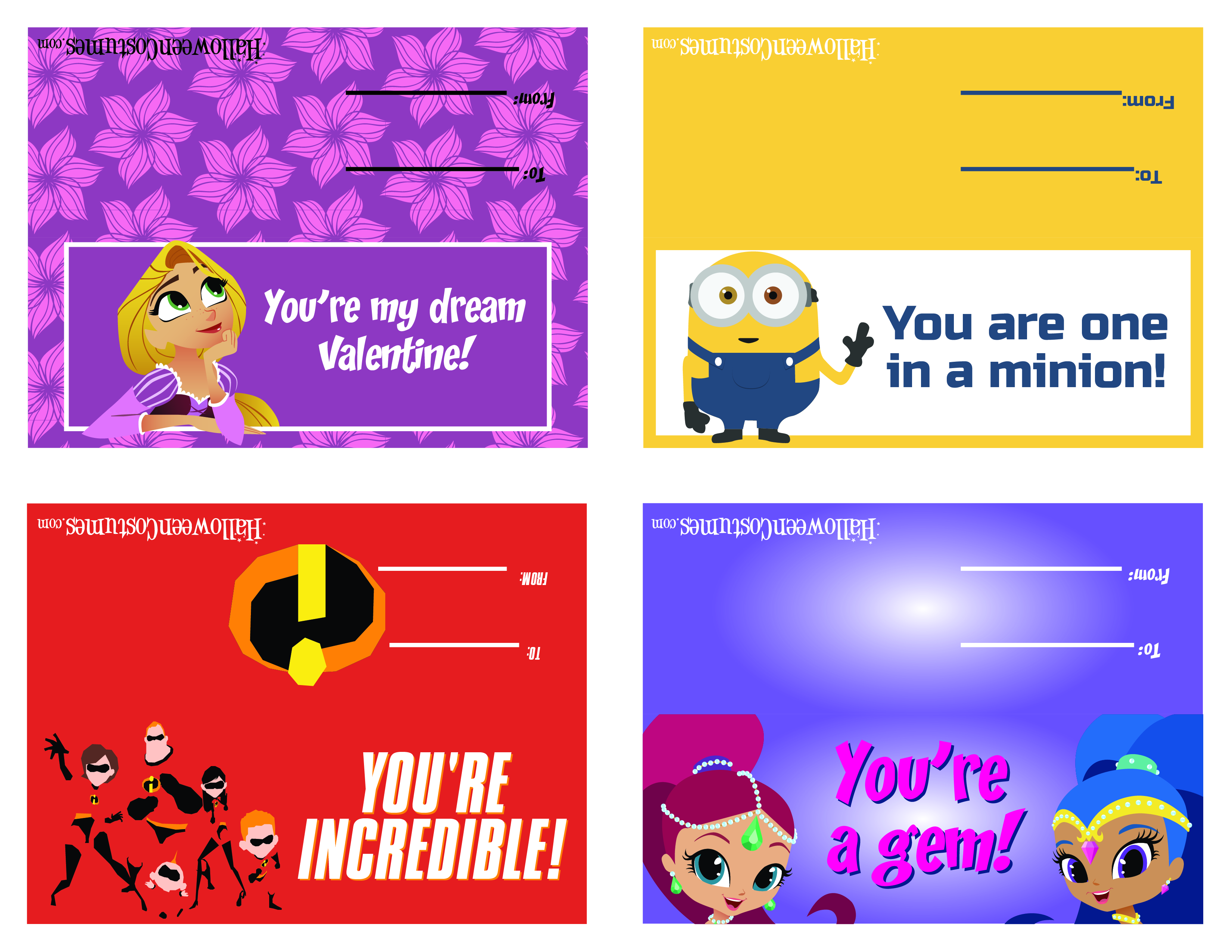 Tangled, Despicable Me, The Incredibles, Shimmer and Shine
Page 3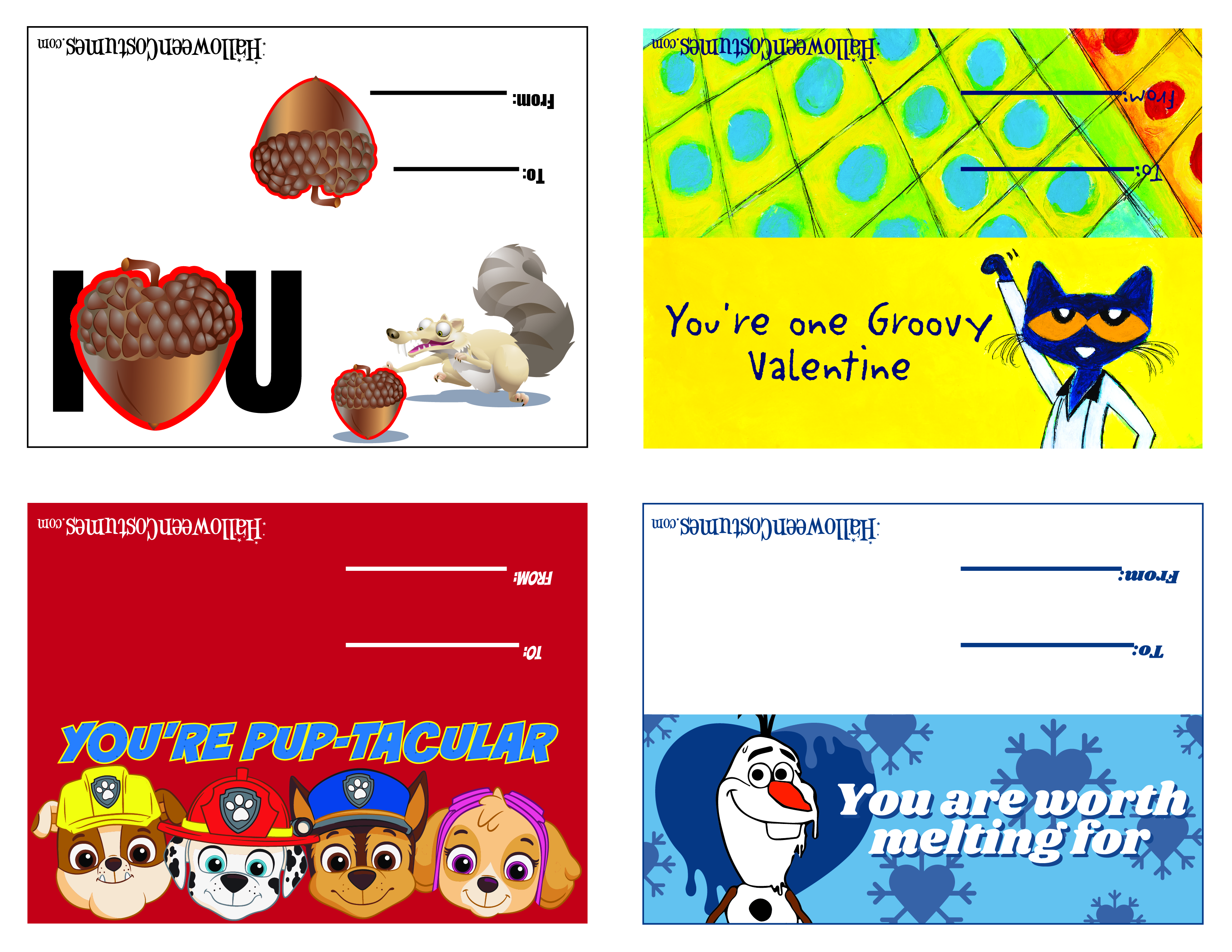 Ice Age, Pete the Cat, Paw Patrol, Frozen
Page 4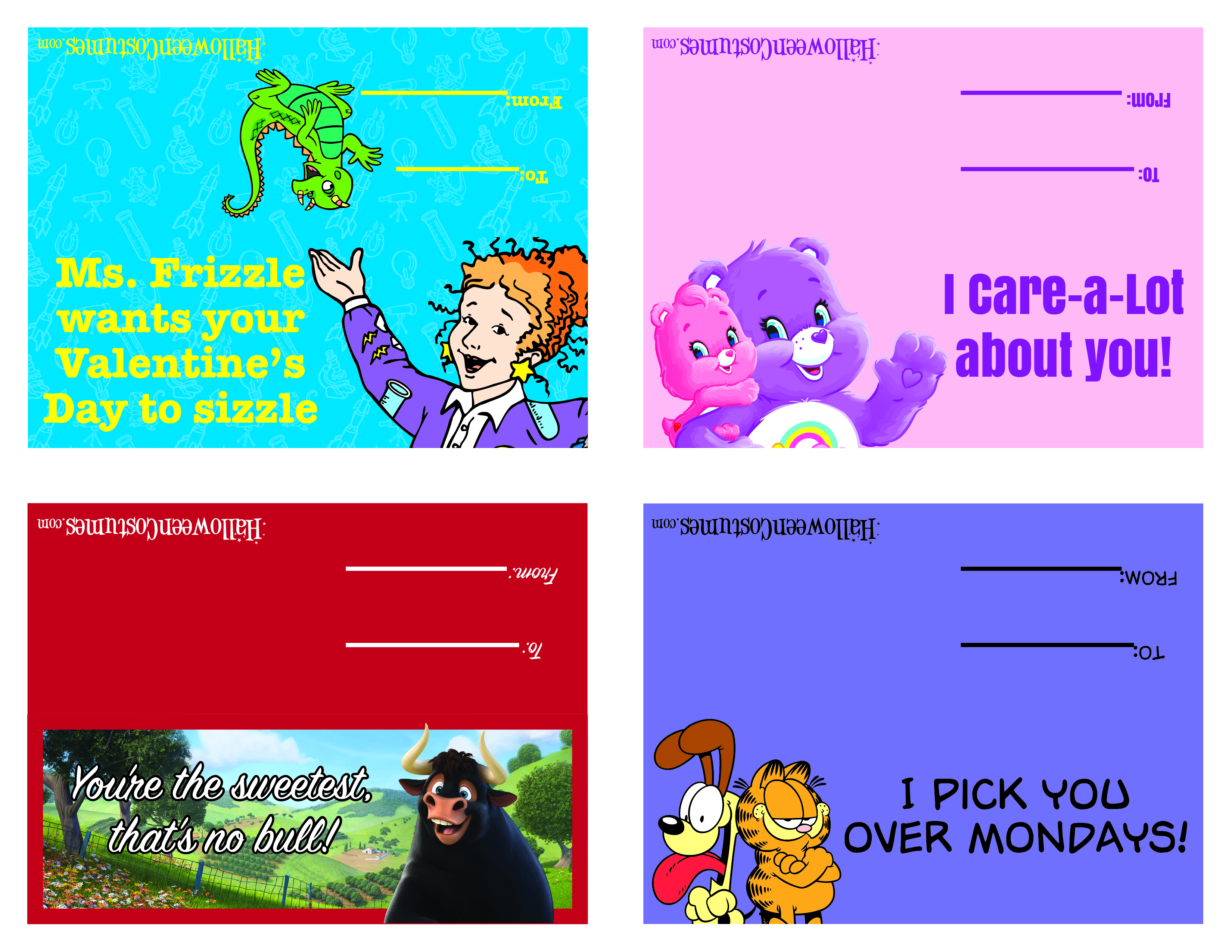 Magic School Bus, Care Bears, Ferdinand, Garfield
Delivery
Now that you have the perfect Valentine's Day card, you need to select the perfect treat. Some ideas we came up with are candy (obviously), a small toy, or even a small Playdoh. Grab your Valentine's treat and put them into cellophane treat bags. Fold the card in half and secure the 2 sides together closing the top of the bag. Voila, that's it! Easy-peasy! And for that extra cute factor, have your kid deliver them in a fun costume!
Your kids will love these cute Valentine's Day treat bags so much you'll be the most rocking mom or dad around! With so many options there is sure to be a fan favorite. What are your favorite printable Valentines? We want to hear from you on how these turned out so comment below and link to a photo on your social media!