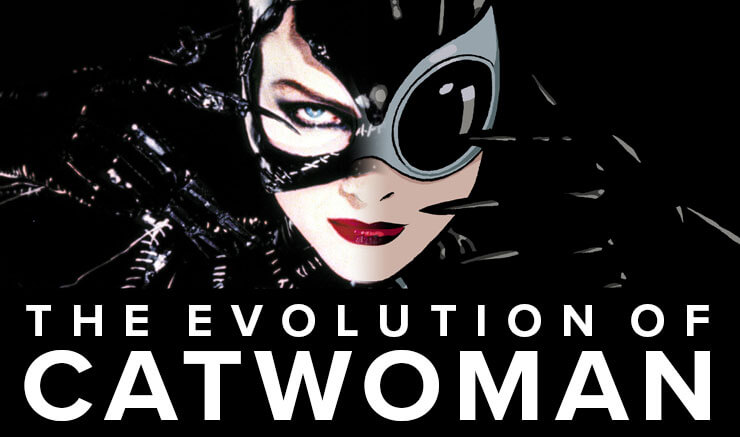 Catwoman made her comic book debut 77 years ago in Batman #1 and has since been one of the Caped Crusader's greatest villains while also being a love interest of Bruce Wayne. Despite the fact that they're both on opposite sides of the law, there has always been an attraction between Batman and Catwoman. He even proposed to her recently! Throughout her early years, she was known as "The Cat" or "Cat-Woman" before being consistently referred to as Catwoman.
The feline villain also went through many costumes with varying styles and colors. It wasn't until the Post-Crisis era of the late 80s when she first donned the jumpsuit that is so common with her look over the past 30 years. One of the more memorable appearances of Catwoman came 25 years ago in Tim Burton's Batman Returns. Michelle Pfieffer's performance in the role was downright scary. From the haunting transformation into a supervillain to the sewn-together black latex suit (complete with claws), this Catwoman was a far cry from her first appearance in 1940. Take a look at all of the main appearances of Catwoman over the years in our infographic below!
Click image for larger view

Embed This Image On Your Site:
Which Catwoman costume is your favorite? Do you like the black suits or would you rather they bring back the slew of colors from the 40s and 50s? Leave us a comment and let us know! If you're a fan of Catwoman and/or Batman, why not revisit Batman Returns in honor of the film's anniversary. You can even dress up in a Catwoman costume for the re-watch!
Design Credit: Kate Willaert