Barbie Halloween Costumes
The dolls. The songs. The movies. Whatever originally drew us to Barbie, it's plain to see, life is more fun with her and all her pals around. Especially when it's time to play dress-up! After all, Barbie dolls are dress-up kings and queens! From imagining dream careers along with Barbie to giving our dolls a makeover that's an accidentally-perfect scary Halloween look, there's no end to the possibilities. And our Barbie costumes are here to help you get wrapped up in the fun all over again!
Exercise Barbie Costumes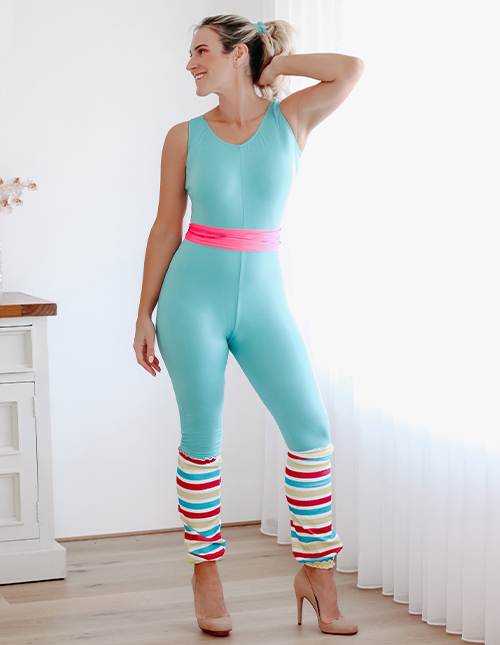 With a wardrobe as extensive as Barbie's, it's hard to declare one outfit as the most recognizable. But if we had to, Barbie's exercise costume might be it! In fact, its popularity is high enough that we offer the iconic style in both our kid and adult selections!
Flex your stuff with the classic Exercise Barbie style worn as a mommy-and-me or solo costume. Dress for multiple routines, with sports accessories. Jazz things up even more by pairing the iconic look with 80s workout costumes that let the entire family join for a fab Halloween group 'fit. Or plan a crossover event with Toy Story costumes that reunite Barbie with Woody and Buzz. Just don't forget to perfect each ensemble with neon leg warmers!
Vintage Barbie Swimsuits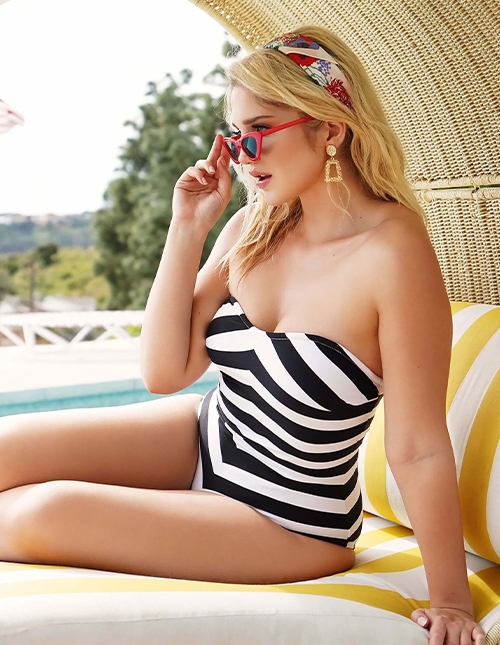 Her exercise outfit may be instantly recognizable. But every icon starts somewhere, and for the fashionista turned globe-trotting professional, the legacy began with a swimsuit! And we've got the Unique Vintage one-piece to get you dressed the same!
Make a splash styled as 1959's debut Barbie. Then let our accessories selection take hold of your imagination like Barbie's plastic shoes and your crayon box did as a kid! Shop must-have sunglasses and heels for a classic lift. Or explore our wig collection to change Barbie's look without more permanent haircuts. While you're at it, consider makeup kits for a Barbie makeover instead of marker blush and nail polish eyeshadow.
Barbie Costume Accessories
There really is no end to the accessorizing possibilities when it comes to dressing like a Barbie doll. All it comes down to is which Barbie you are drawing inspiration from. Or are you creating your own version of the beloved fashion doll? Either way, we're here to help you bring your character to life!
Dress in classics from our selection. Or channel your favorite fairytale Barbie, 70s disco Ken, commemorative celeb, and historical figure Barbies with our accessory and costume collections. From fairy wings to Barbie boxes we can help you get the costume looking mint!
Barbie Doll Box Costumes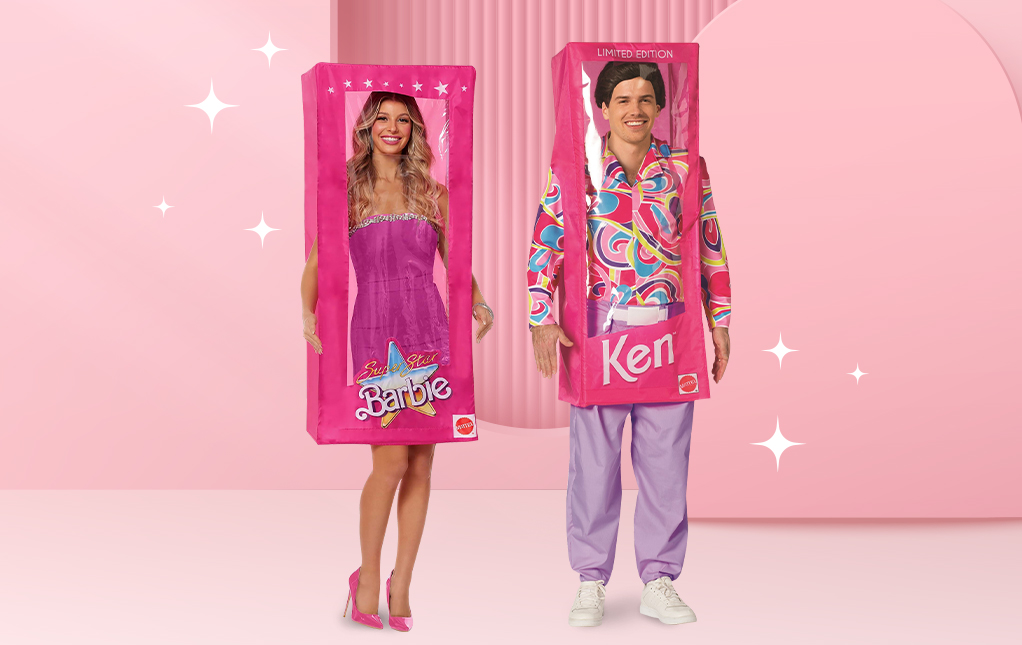 Chances are, as soon as a Barbie or Ken doll box came home, it was opened. The only Barbie doll boxes that stayed closed were likely holiday editions parents and grandparents bought. It was the only way to keep the doll's stunning Christmas outfit from being flung in the pile of tiny hook-and-loop fastened astronaut suits and cowpoke costumes after all. But that doesn't mean you don't appreciate the preservation efforts of the optional Barbie accessory. In fact, you may even realize now, a Barbie box can take a Barbie costume to the next level!
As comparably lightweight as the windowed packaging Barbie and Ken were displayed, our available Barbie doll box costumes start as an easy-to-wear accessory to make Barbie doll costumes extra recognizable. After that the boxy, pink tunics serve as clever details in DIY Barbie cosplays, even marking each stunning style "limited edition." So, whether you go simple or wild with your styling, a costume Barbie box will help keep it looking pristine through all the fun!