Deluxe Latex Emperor Palpatine Hands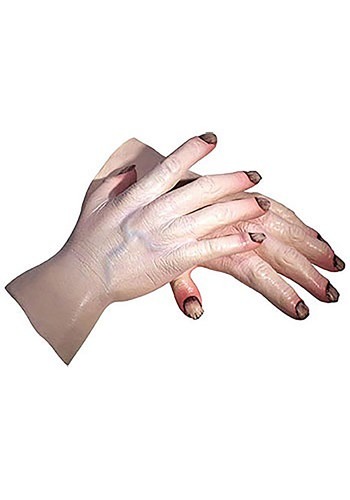 Product Description
Get a pair of gruesome Deluxe Latex Emperor Palpatine Hands! It's the official way to a unique touch to your costume. More importantly, these gloves will allow you to imitate Emperor Palpatine Hands.
Latex gloves

Wrinkled hands w/ chipped and discolored fingernails.
Pair of Deluxe Latex Emperor Palpatine Hands
lighter223
/
October 29, 2015
By
These hands look good. And they might actually be good if they weren't so BIG. They are completely oversized like XXXL on your hand. This goes more with a monster look than Palpatine. Palpatine had normal sized human hands. Not these gargantuan digits!
 Write Review