Sailor Caps
Without his trademark corncob pipe, Popeye would be sunk. Even more so than spinach, this trusty pipe has gotten the Sailor Man out of many tight spots, as it has acted as a blowtorch, and even a jet engine at one point or another! He's also always ready to use it to give his signature tugboat whistle, so this Corncob Pipe will make a handy accessory to your Popeye costume!
Sailor Hat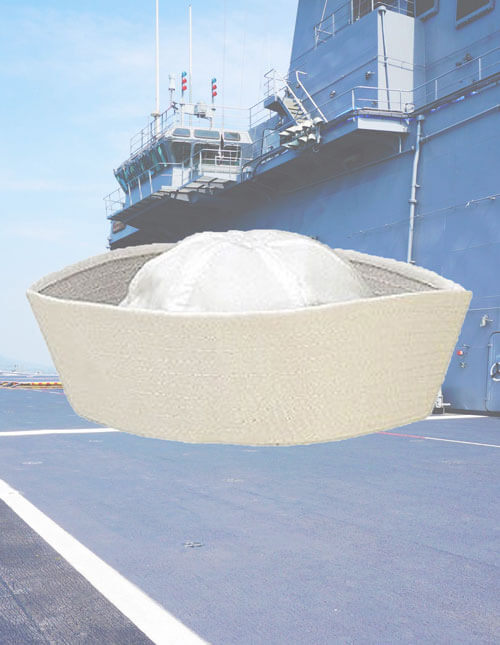 If you get a sudden call from a friend to go to an amazing sailing-themed costume party, but you only have enough time to grab a single item to be your sailing costume before you rush out the door, you had better grab this Sailor Hat! Trust us, a navy costume without a sailor hat is just a fancy set of pajamas.
Captain Hat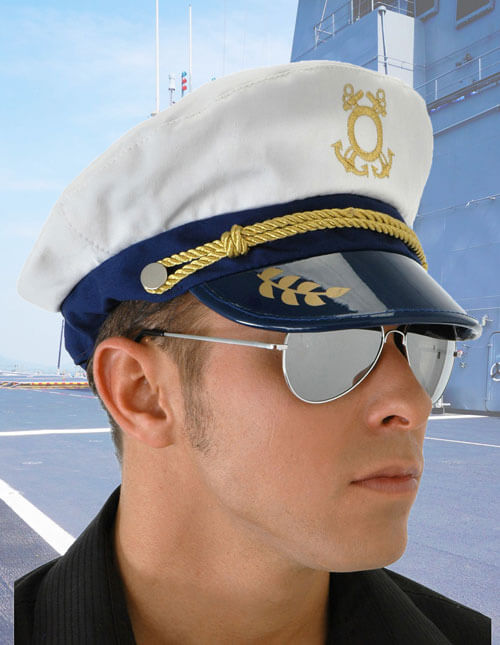 When you want to give your costume a nautical vibe with a bit more prestige than what a standard sailor cap gives off, this dashing Captain Hat is the perfect cap for a sailor of your stature. Wearing this hat with a pair of mirror lens aviator sunglasses (and possibly a dapper mustache) will show everyone who's in charge on your ship!